Skusta Clee bio: age, girlfriend, real name
Skusta Clee's "hugot" brand of rap music is currently serenading local radios with his upbeat electronic sound. In recent times, his signature style of musical swag has resonated among the teen demographic in the Philippines. Who was Skusta Clee before taking a spot in most of our Spotify and YouTube playlists?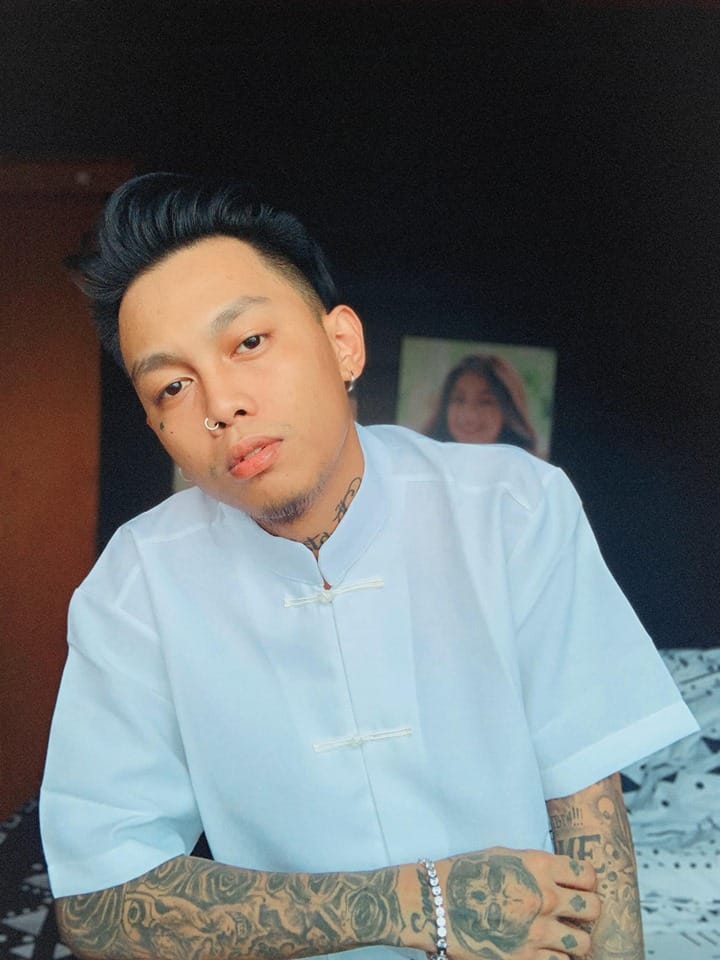 Skusta Clee is a Filipino rapper, singer and a sensational recording artist. He emerged into the spotlight along with the other members of Ex Battalion (Ex B), a hip-hop boy group most popularly known from their iconic singles such as "Hayaan Mo Sila", "Unreleased (Mahirap na)" and "Ikaw Kase". Their group is recognized by devoted fans as "Kakaiboys".
Skusta Clee frequently collaborates with other members of Ex Battalion and has provided the main vocals for their recent YouTube hit songs including "Zebbiana", "Much Better" and "Sa Susunod Na Lang". Skusta Clee real name is Daryl Jake Borja Ruiz.
Profile summary
Name: Daryl Borja Ruiz
Skusta Clee Birthday: February 15, 1996
Skusta Clee age: 23 years old
Birthplace: Philippines
Nationality: Filipino
Net worth: $1 million - 10 million (approx.)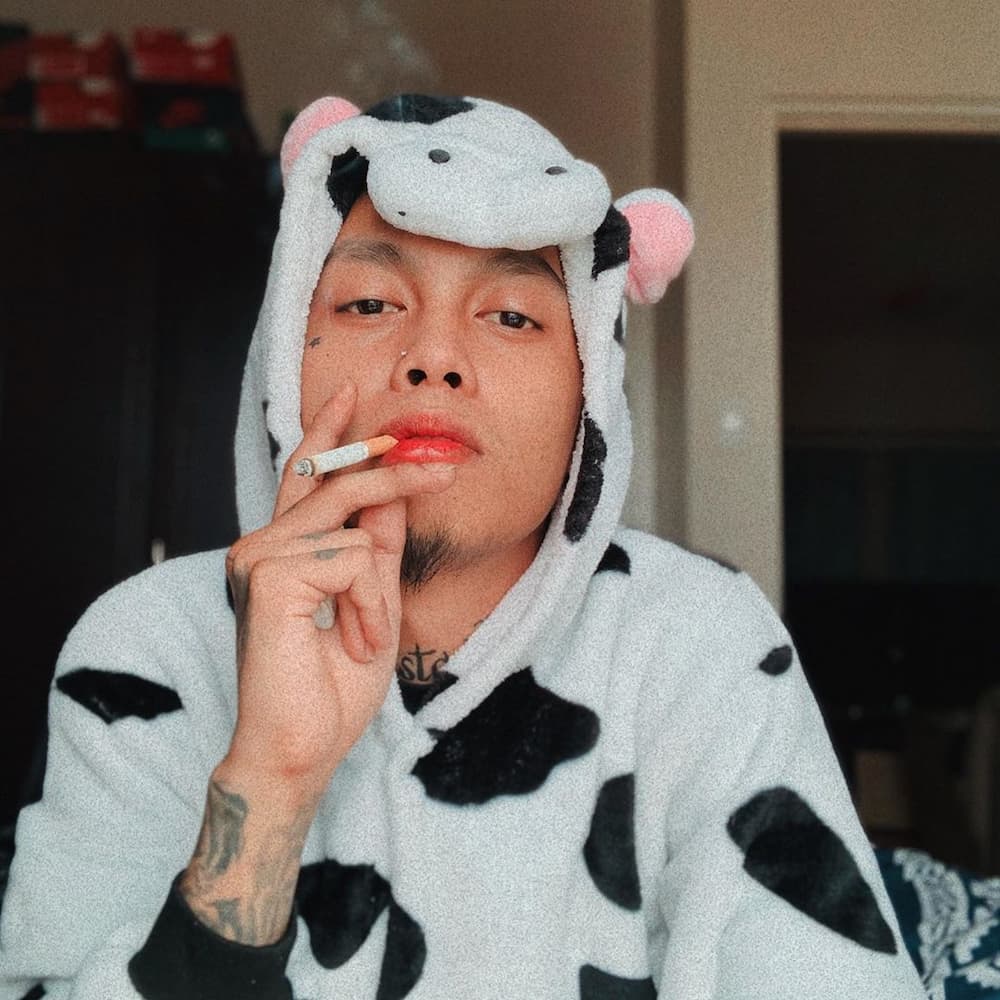 Skusta Clee girlfriend
The rapper is currently in a relationship with Zeinab Harake.
The couple, however, made headlines with their seemingly complicated break-up earlier in 2019. On a positive note, his recent posts on his social media account would suggest that the couple is now back together.
Zeinab is allegedly the subject of his hit single "Zebbiana". The song's lyrics are seemingly suggestive of the couple's past relationship struggles and its chorus revolves around Skusta Clee's yearning for a former lover.
Zebbiana's lyric video on YouTube has currently garnered over 53 million views after just two months. On September 2019, Zebbiana made it to the most played charts of music streaming service Spotify.
READ ALSO: Video ng galit na dating nobya ng miyembro ng 'Ex-Battalion', umabot na sa 2.2M views
Skusta Clee tattoo
Skusta Clee's left and right arms are both covered in tattoos. These kinds of tattoos are called "sleeve tattoos", and they are very popular among male celebrities and athletes. He has a tattoo of his own name on his neck and a tattoo quote saying "Success is the best revenge" written on his chest.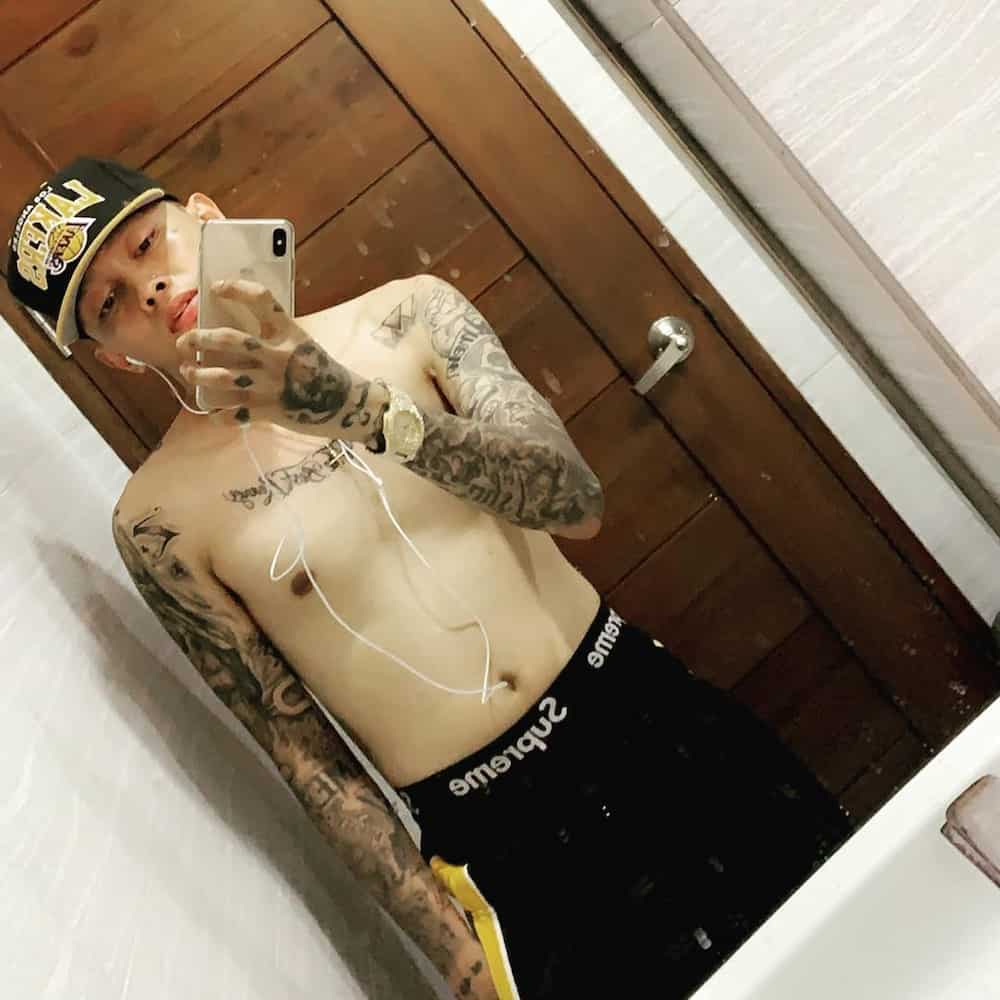 Skusta Clee album and discography
Skusta Clee mostly produces music along with his group Ex Battalion. Since their inception in February 2016, the group has featured the artist on many of their songs. These include "Basta May Alak, May Balak", "Nobela", "Panda", "Fallin", and "Sa Una Ka Lang Magaling". Ex Battalion's songs are typically recognizable by their explicit lyrics that are often about love, women, and friendship.
The group has produced two albums under the "Ex Battalion Music" record label, namely, "X" (2016) and "Ex Battalion: The Concert" (2017). Under VIVA Records, the group produced the album "S.O.N.S (Songs of Nanay Sabel)" as the official soundtrack of their motion picture of the same name.
Skusta Clee movie
Skusta Clee, along with the other members of Ex B, was cast in the comedy movie "Sons of Nanay Sabel"(2019). In the movie, the group co-starred with veteran actress Ai-ai Delas Alas. The film was released theatrically on May 8, 2019.
Actress Ai-ai Delas Alas was announced to become the manager of Ex Battalion in March 2018. In 2019, however, the actress emotionally announced her resignation from the group just after one year and two months of management. Ai-ai cited the group's ego and unprofessionalism as the reason for her resignation during an interview.
Skusta Clee Instagram
The rap music artist's official Instagram account has earned over 288 thousand followers since he rose to fame. Skusta Clee frequently uses the account to promote his music and guest appearances in public events.
READ ALSO: Umalma na! Ex Battalion reacts on Michael V.'s 'diss track' and song parody 'Gayahin Mo Sila'
Source: KAMI.com.gh