Kristine Hermosa opens her new cafe in Alabang!
- Kristine Hermosa now opens her own cafe at Westgate Center, Alabang
- Kristine is one of the latest celebrities who have joined in establishing a cafe business
- The cafe named K's Cafe is open from Monday to Saturday
It is given that various celebrities do not rely on the Showbiz alone. Many of them open their own businesses such as salon, clubs, and more.
Kristine Hermosa is definitely not an exception when it comes to having other source of income.
KAMI gathered that the actress have joined the cafe business and now opens her own cafe named K's cafe.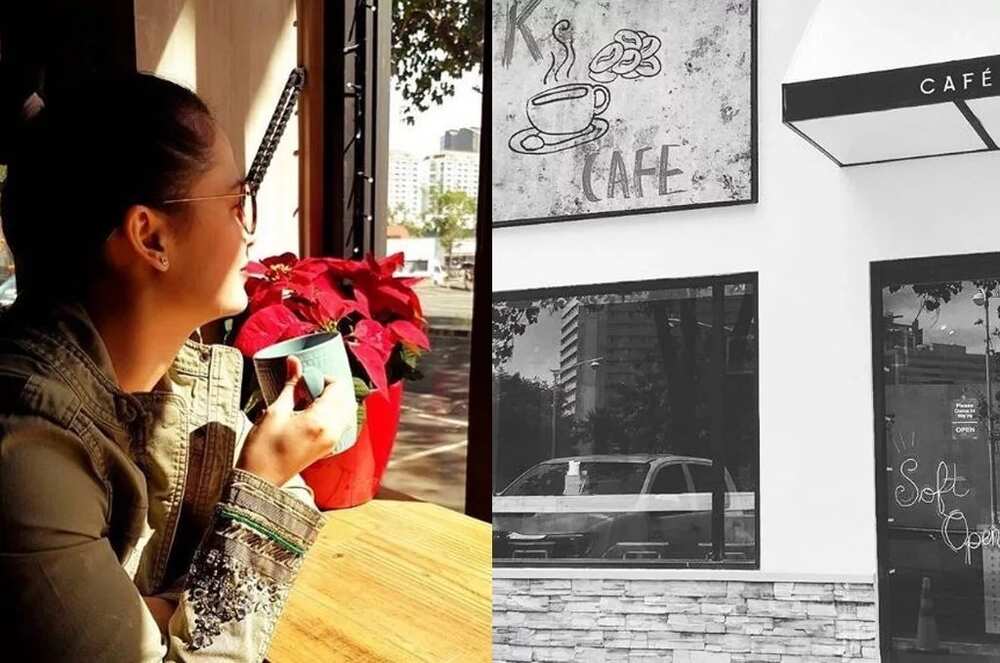 According to GMA Entertainment, Kristine's children spend most of their time at the cafe, with Kiel helping his mom tidy up the place. Along with Oyo Boy Sotto who also accompanies them in his convenient time.
The proud business owner can be seen actively sharing photos of her own cafe business.
One of the pictures present the cafe's interior through her Instagram which captions "Where we commonly meditate,"
Her cafe has its own social media account as well, with the handle of kscafeph.
As stated on its description, it is located in 402-B Westgate Center, Filinvest, Alabang Muntinlupa City.
You can visit during its working hours from 10:00 am to 7:00 p.m. every Monday to Saturday.
The menu and pastries on the cafe looks absolutely delicious! The actress uploaded a glance of the cafe's meals.
In September 2017, it has been reported that Kristine and her husband are planning to open a bike shop as well.
In which they also shared a picture in Aug 2017 stating,
"Very soon at Wesgate Alabang. #konabikes #sweetride #thankyouJesus" and tagged Kona Bikes.
To this day, Kristine is enjoying as a cafe owner.
KAMI wishes Kristine and her family a successful business owner!
Easy recipe: Adobo Burrito - on KAMI Youtube Channel.
As we are talking delicious meals, KAMI wants to share an easy recipe, yet worth it that you can try at home!
Source: KAMI.com.gh