5 Koreanovelas that Filipinos fell in love with
- These Koreanovelas have a special place in the hearts of many Filipinos who were swept by the Korean wave
- Aside from endearing characters, these series were praised for the unusual plot and commendable cinematography
- Included in the list were recommendations too that you might want to check out if you had a good time watching these K-dramas
For a long period of time, the Philippines couldn't get over Mexican telenovelas. Everyone was so fixated on the plot of avenging characters and their rags-to-riches stories.
But soon enough, the trend died and suddenly, an emerging country in Asia entered the homes of the Filipinos.
The first time a Koreanovela graced our screen, the audience's initial reaction was probably questioning whether these actors have pores. Fascinated with their clear complexion and gorgeous artists, the Philippines was hooked – but what made them loved more than anything were their extraordinary plots.
READ ALSO: Which Koreanovela remake is Jennylyn Mercado starring in?
Here are the top 5 Koreanovelas which had every Filipino hooked!
1. Stairway to Heaven (2003)
This classic, starred by Cholo and Jodi, was one of the first Koreanovelas that captivated the hearts of Filipinos. Aside from its dramatic scenes, the soundtrack of the series was one of the factors why it became such a big hit. We dare you to say you didn't cry after watching this.
If you loved this Koreanovela, you might also like: Doctors (2016)
You will be surprised to know that the actors who played the characters of young Jodi and Cholo were reunited in this high-rated series of 2016.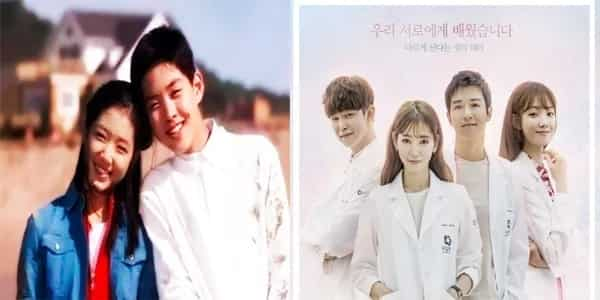 READ ALSO: How to be a K-Pop star? Take it from Sandara Park!
2. Full House (2004)
Before there was Doctor Kang from 'Descendants of the Sun,' Song Hye-kyo was the quirky Jesse who was in a fixed marriage with the superstar Justin played by Rain. When one of its iconic scenes aired, everyone was singing the Korean nursery rhyme, '3 Bears.'
If you loved this Koreanovela, you might also like: My Lovely Girl (2014)
After getting discharged from the military, Rain came back as a producer who fell in love with the sister of his dead ex-girlfriend in this Korean series.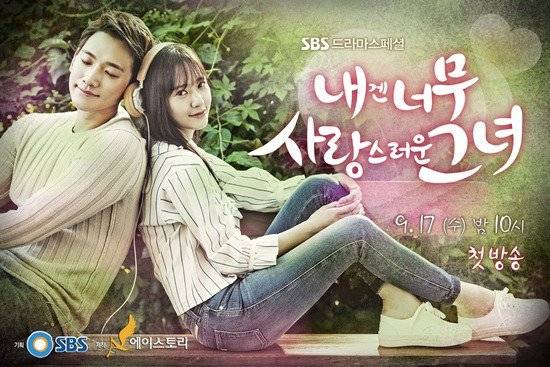 READ ALSO: VIDEO: 6 International celebrities who BASHED the Philippines and angered PINOYS
3. Princess Hours (2006)
Like a modern fairytale, Yoon Eun-hye found herself in an arranged marriage with no other than the crown prince of Korea, Ju Ji-hoon. Prior to their wedding, they were just classmates who didn't care about each other until they slowly fall in love.
If you loved this Koreanovela, you might also like: Missing Korea (2015)
Did you know that the second lead in 'Princess Hours' Kim Jung Hoon became the leading man of 2NE1's Sandara Park? In the story, Sandara plays a factory worker who became a pageant candidate to represent North Korea.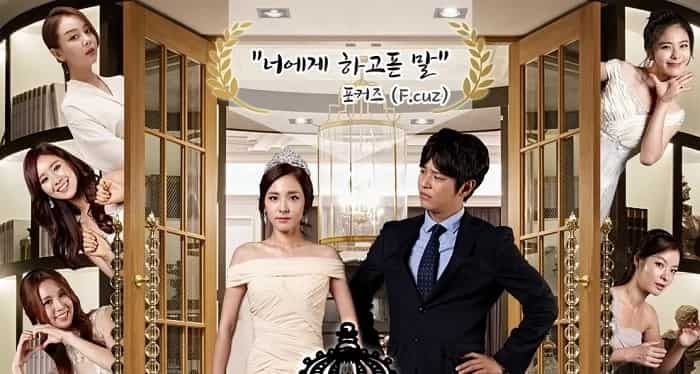 4. Coffee Prince (2007)
Disguised as a male barista, Yoon Eun-hye captured the heart of his grumpy boss, Gong Yoo. While initially thinking that he's falling in love with a man, Gong Yoo tried to hide his feelings in funny ways.
If you loved this Koreanovela, you might also like: Marry Him If You Dare (2013)
The 32-year old character of Eun-hye was given the chance to come back to her younger self so she could avoid marrying her current husband.
READ ALSO: 'Surfing in the DPRK'! Watch this viral hit music video from North Korea!
5. Boys Over Flowers (2009)
After falling in love with Taiwan's hit, 'Meteor Garden' the Philippines fell in love again with this Korean remake based on the same Japanese manga. In addition, the creators of the show managed to give a different take on the classic series which starred Ku Hye-sun as the industrious student who caught the eyes of the heir, Lee Min-ho.
If you loved this Koreanovela, you might also like: Cinderella and Four Knights (2016)
Based on the Disney fairytale, Cinderella, the female lead was thrown out of her house by her evil stepmother and stepsister which forced her to share the same house with the 3 heirs of the country's biggest company and their handsome butler.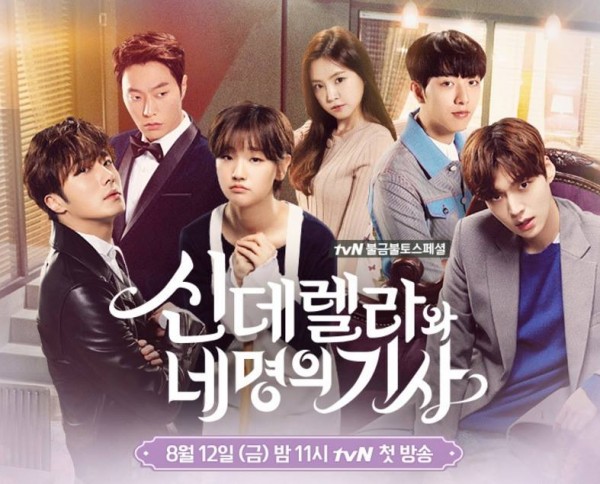 Together with Korean dramas, pop music, and movies, the Korean or Hallyu wave described the rolling out of the South Korean culture not only in Asian countries but in different parts of the world.
Source: KAMI.com.gh