Ed Lingao slams Erwin Tulfo for his video rant against him on social media
- Ed Lingao slammed Erwin Tulfo for allegedly spreading fake news about Senator Risa Hontiveros
- Tulfo responded by making a video rant against Lingao
- Now, Lingao fired back against Tulfo's accusations against him
Journalist Ed Lingao has fired back against Erwin Tulfo for his video rant on Facebook.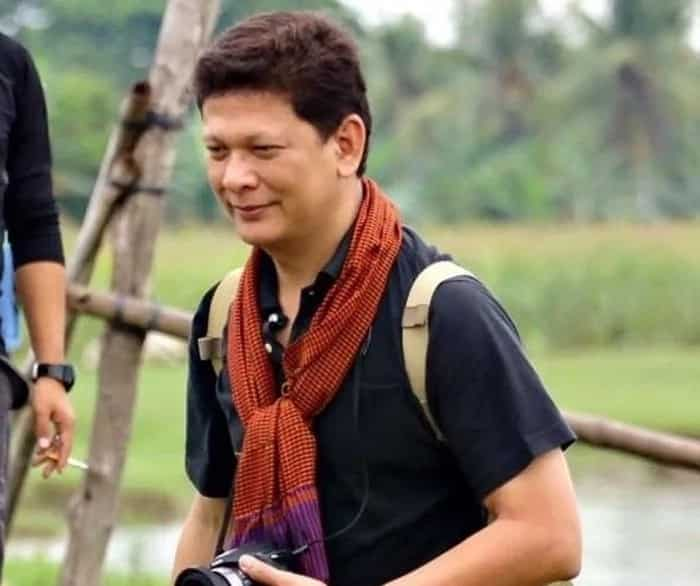 Lingao posted a detailed criticism of Tulfo's accusations and criticisms against him.
KAMI obtained the post from Lingao's Facebook page.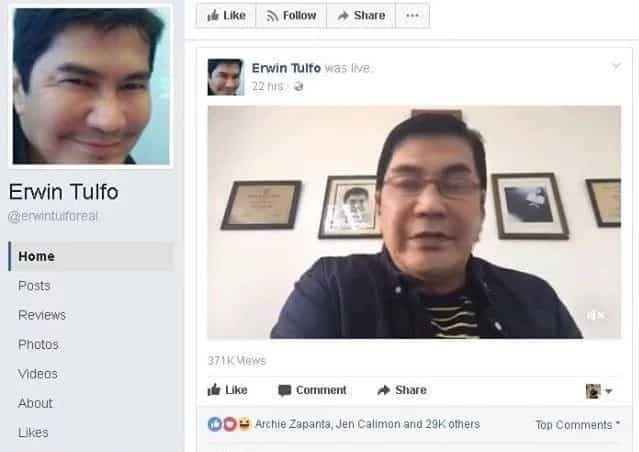 Lingao started his post by urging Tulfo to research first before criticizing him.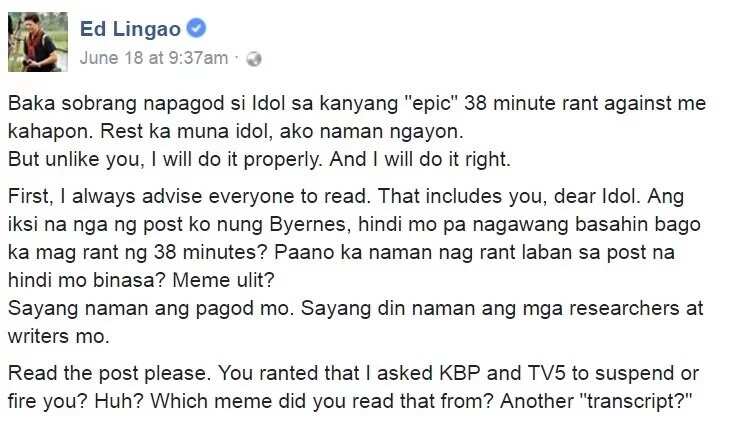 Lingao also slammed Tulfo for criticizing Senator Riza Hontiveros regarding her alleged support for the Maute Group – which turned out to be fake news.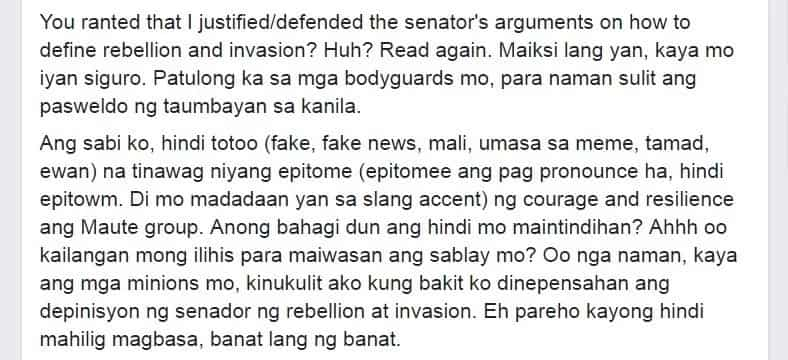 He also wrote about Tulfo's use of foul words during his radio broadcast and his alleged spread of fake news on his show.


Lingao also talked about Tulfo's comments that the former should have corrected him in private. Tulfo made his video rant as a response to Lingao's earlier criticism against him.

He also made some comments about Tulfo's accusation that he is a supporter of the Aquinos and that he is a paid journalist.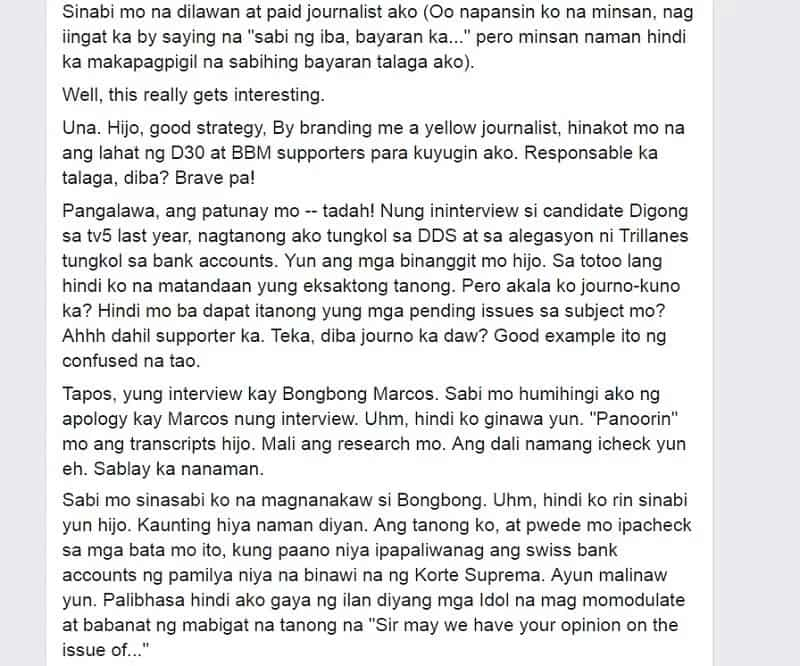 Lingao also slammed Tulfo for criticizing his writing and reporting skills.
Finally, Lingao also commented that Tulfo crossed the line when he mentioned the death of his child. He also accepted Tulfo's fist fight challenge but with a condition.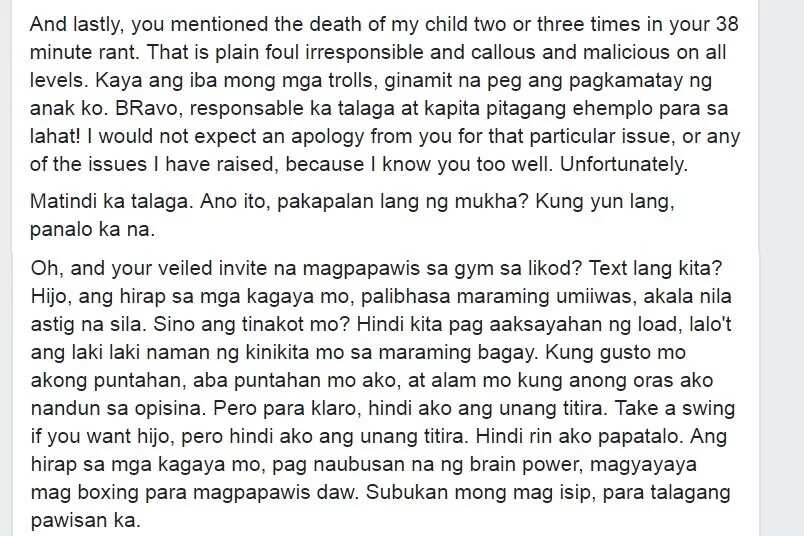 KAMI hopes that Lingao and Tulfo will patch things up soon and avoid further word war on social media. We should all learn to respect one another despite our differences in beliefs and opinions!
SHARE this controversial story on social media!
You might also like this incredible KAMI video!
Want to watch more exciting and fun videos? Please subscribe to KAMI YouTube channel now!
Source: KAMI.com.gh