Scientist explains why it rained fish in Agusan Del Sur. Do you remember when it happened and why?
- One of the most shocking events that took place in the country was when fish fell from the sky in Agusan Del Sur
- Residents were more than surprised when they saw fish instead of rain falling from above
- According to an American scientist, fish "fly" and come down afterwards
In the morning of January 13, 2012, locals from Agusan Del Sur were shocked when fish started falling from the sky. Residents from Poblacion village in Loreto made different speculations about the phenomenon but a scientist said that the fish can "fly".
KAMI found an explanation.
Raining ice in the country is surely amazing enough but when dozens of mudfish that are 3-inch long started pouring from above, the residents of Loreto thought it might already be doomsday's beckoning.
However, PAGASA-Butuan Chief Engr. Lolit Binalay said that it was not the first time it rained fish which also happened in Lake Mainit in Agusan del Norte a few years back. It also known to have taken place in Powys, Wales in 2004 and Folsom, California in 2006.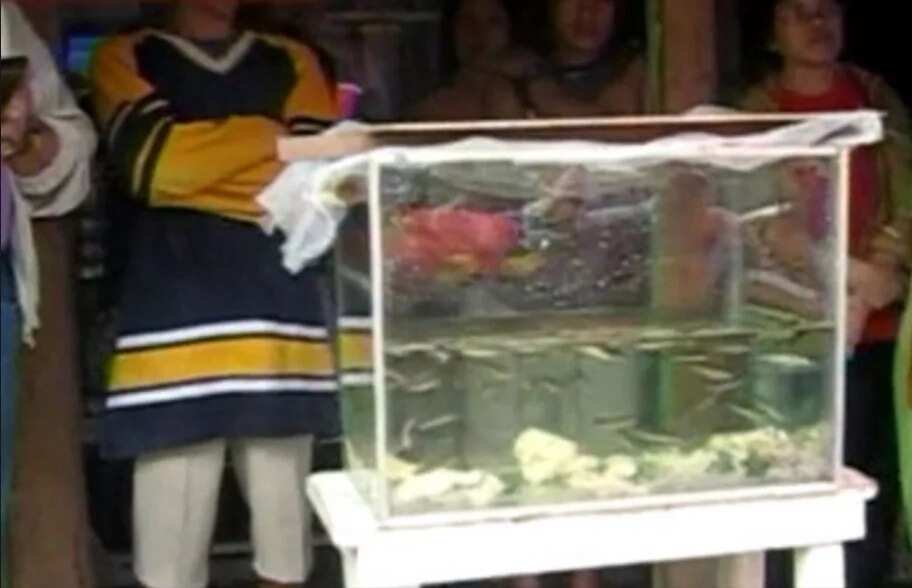 READ ALSO: Filipinos to experience longest night on December 22
The phenomenon where it was said to have been "raining fish" is called Lluvia de Peces. It is when whirlwinds over water become waterspouts that carries in the water's contents including fish.
According to Nilton Renno, an American scientist, fish tend to "fly" into the sky together with the waterspout. Fish can then "swim" in the clouds and they come down when the wind can no longer support its flight.
Renno said:
"Even if the waterspout stops spinning, the fish in the cloud can be carried over land, buffeted up and down and around."
READ ALSO: 7 oddly normal things in the PH
Seventy-two of the fish that fell from the sky survived an was later brought by the Bureau of Fisheries and Aquatic Resources personnel in an aquarium for further studies.
BBC reported about the same phenomenon, saying that raining fish is nothing supernatural:
"Fish are the most common thing to have rained down on you – other than rain itself, of course."
Watch GMA's report about the fish rain here:

READ ALSO: Hottest day in Metro Manila recorded by PAGASA
Source: KAMI.com.gh