Miss Philippines Earth 2016 Imelda Bautista Schweighart has filed a resignation to Carousel Productions on Monday, October 31, and abandoned her queenly duties to the Philippines after failing to make it to the Top 16 of the international pageant, but not before she committed several gaffes that seems to have led to her popularity's demise.
Among the many instances that seems to have established the fate of resigned Miss Philippines Earth 2016 as the most hated beauty queen, here are five of the most outrageous ones.
1. I'm a victim of pageant bullying. There were vicious women in the pageant.
On June 20, the 21-year old beauty queen claimed that she had been bullied by the other contestants all throughout the pageant.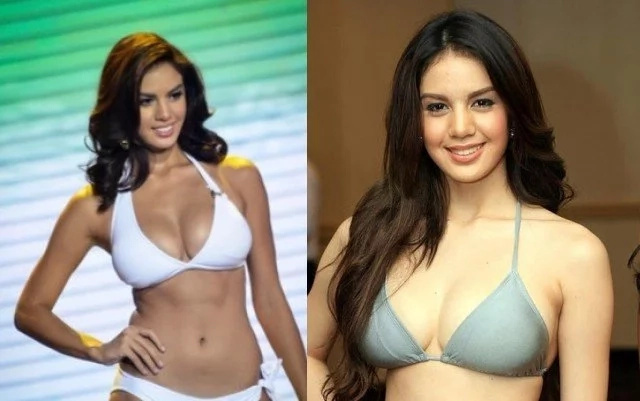 "I lost my pageant heels, foundation and my only eye-shadow palette. Someone got those before coronation night. The heels are essential because they improve my height. I'm surprised they went missing because I'm a very organized person. They were stolen, and my fellow candidates didn't help," she claimed.
READ ALSO: Miss Earth 2008 Karla Henry critcizes Miss Philippines-Earth 2016 Imelda Schweighart's FB rant
2. Our President is doing Hitler stuff in the Philippines.
Among the many pre-pageant events that probably set her up for failure at the international pageant was when Schweighart likened President Rodrigo Duterte to Adolf Hitler.
3. Why are people so fond of pulling each other down?
The young beauty claimed on October 25 that she was mocked duringby some of the judges during the preliminary interview.
She said, "I was faced with a panel of judges for them to get to know my aspirations in life. When I said what my dream was... two girls from this country laughed at me in [front of] the panel of judges the moment I shared my dream. What is wrong with this country? Why are people so fond of pulling each other down?"
READ ALSO: Panalo ang sagot ni Miss Philippines Kylie Verzosa sa Miss International 2016
This statement received a putting down as Miss Earth 2008 Karla Henry gives her piece in a post on Facebook.
"FACTS FOR YOU MY DEAR PLS READ CAREFULLY:
1. I was NOT a judge just a host/timekeeper
2. I did not laugh at you because after what you have said and done the past few weeks I was actually curious of what you had to say
3. Somewhere mid of your interview I lost interest and started talking to Princess about something completely unrelated to you or Ms Earth for that matter.
So now that you know please stop having so much self pity and start getting your head in the game."
4. Imelda Schweighart caught on cam while dissing Miss Earth 2016
After failing to make it to Top 16, Imelda Schweighart had seemed upset about not making the cut, and was later heard dissing the winning Miss Earth 2016 about going under the knife.
Schweighart had made clarifications and apologizes, but not without picking another fight, this time with gown designer Leo Almodal.
READ ALSO: Galing ng Pilipina! Pambato ng Pilipinas sa Miss Grand International nanalong first runner-up
5. The gown was taken from me.
In an interview, Schweighart had claimed that her gown, the same yellow gown worn by Miss Ecuador was taken from her. After she lost her gown to Miss Earth Katherine Espin, she took the time to slam designer Leo Almodal
This is the controversial Facebook post made by Imelda Schweghart, and while wearing the controversial yellow Almodal creation.
RELATED: Leo Almodal, nagpahayag ng saloobin sa hindi daw nya pagdadamit sa mga Pinay beauty queens
According to Imelda Schweighart, she did what she had to do, and fought her way up. It was probably as tough as this girl in the video had. Let's watch her story and compare.
Source: Kami.com.ph