Yasay posts meme photo on Facebook
- Foreign Affairs Secretary Perfecto Yasay Jr. posted a meme featuring himself on his Facebook account
- Yasay posted the photo to express support in the administration's war on drugs
- The meme was supposedly a counter to an earlier meme where he was depicted as a Chinese soldier
Foreign Affairs Secretary Perfecto Yasay Jr. is up for a meme battle as he posted a photo of him on his Facebook account wearing a full battle gear while holding a short rifle to show support for President Rodrigo Duteerte and the administration's war on drugs.
Yasay posted the photo on October 27 with the caption:
"I am with President Duterte and the Filipino people in the all out war against illegal drugs. Tara na, sama na para sa kapakanan at kinabukasan ng ating bansa."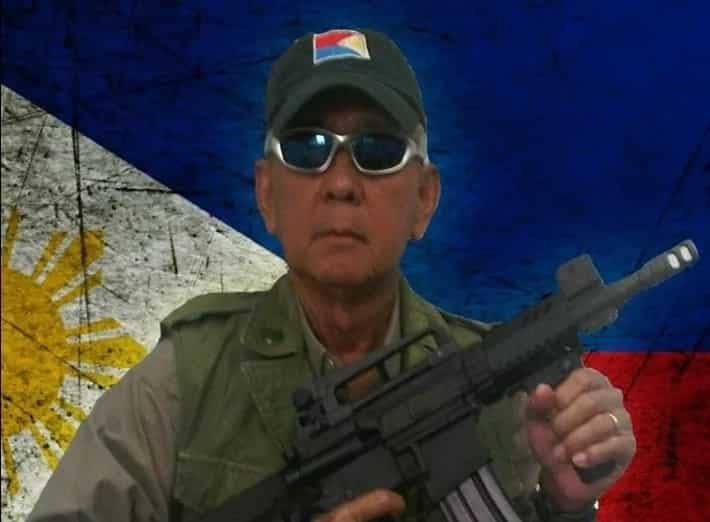 READ ALSO: US official discusses PH-US uncertainty with Yasay
The foreign affairs secretary posted the photo to counter another meme where he was portrayed wearing a Chinese military uniform to criticize the foreign policy of President Duterte's administration.
In the photo Yasay posted, he was wearing a camouflage uniform, sunglasses, an a cap with a noticeable inverted Philippine flag printed on it which symbolizes war.
As some were pleased with Yasay's meme, others criticized him and his support to the bloody drug war.
READ ALSO: Yasay makes sensitive remarks on territorial dispute
One netizen who attached a photo of a man holding two pistols commented: "I got two pistols with a combined 20 plus rounds of ammunition. They can help however few."
Another netizen reacted: "Supporting slaughter and breach of the Constitution is not supportable in any way. The whole thing is based on fake, misinterpeted and make-up figures any way."
Others pointed out the yellow band that Yasay was wearing in the photo. One netizen said: "Almost a great photo, Sir Secretary Perfecto Yasay hope yung yellow baller naging Du30 blue and red baller po."
Yasay responded to the comments and explained: "That is my Nike 'Livestrong' band as a cancer survivor...not a support for 'mga dilaw na hilaw'."
READ ALSO: Yasay discusses Philippines' next step in sea dispute
Source: KAMI.com.gh