Rap Fernandez says failure to legalize marijuana is injustice to those who need it
- Actor Rap Fernandez said that marijuana should be legalized in the Philippines
- Rap is the brother of Mark Anthony Fernandez who was recently jailed for using the illegal drug
- He also said that marijuana is only for healing sick people and should therefore be legalized
Actor Rap Fernandez, brother of Mark Anthony Fernandez, expressed his views regarding the failure of legalizing medical marijuana in the Philippines.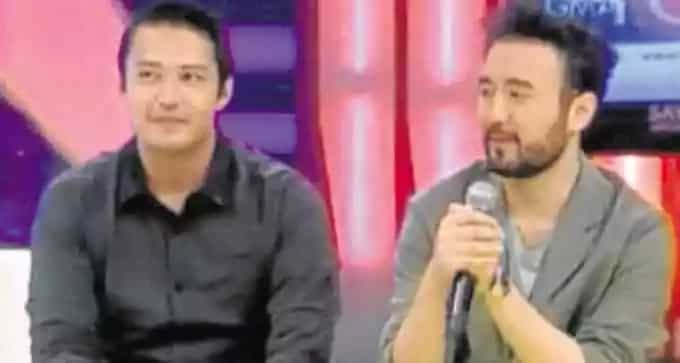 Rap's remark was made after he was asked regarding his thoughts on the arrest of his brother for alleged possession of a kilo of dried marijuana.
READ ALSO: Tikbalang, bantay ng isang pamilya sa Norte
"I think there was an injustice in what happened to him. On a larger scale, I think that failing to pass the law to legalize marijuana is an injustice to the sick people who need it. It is meant to heal," Rap explained.
Mark's defense was that he was using marijuana only for 'medical purposes'.
Rap pointed out that marijuana has been legalized in other states, too.
"It has already been legalized in California some 20 years ago. It's time we become open to that idea here. Even President Duterte, in two instances, mentioned that he was in favor of it," added Rap.
READ ALSO: Daycare center sa Cebu, itinayo sa loob ng sementeryo
Duterte said before that he does not have anything against the legalization of marijuana, although he does not favor its use for recreational purposes.
It was in 2014 when Isabela Representative Rodolfo Albano III filed the House Bill No. 4477 which aimed to legalize the compassionate use of marijuana.
Further, Rap said that the government will benefit from the legalization of marijuana.
"Legalizing marijuana use will actually help in the government's effort to curb illegal drugs," said Rap.
READ ALSO: Miss International 2013 Bea Rose, inalala ang matamis na pagkapanalo
Meanwhile, according to Rap, there were conflicting stories regarding the arrest of Mark Anthony.
"There are so many stories coming out, including the talk that the kilo of marijuana has been planted. Mark admitted to having only an ounce, and that he bought it; that it could not have been a kilo, because that would be too heavy, since that included stems and branches," shared Rap.
To show his support for his brother, Rap shared to the media that he visited his brother who is in a better jail cell now which he shares with three other people.
Watch the video below on the arrest of Mark Anthony Fernandez!
Source: KAMI.com.gh