Ex Communication Sec. Coloma charged of graft and plunder
- It has only been a week since President Benigno "Noynoy" Aquino stepped down his office
- Aquino's Communication Secretary Herminio Coloma is now facing corruption charges
- Coloma has yet to comment about this, saying that he will study the complaint first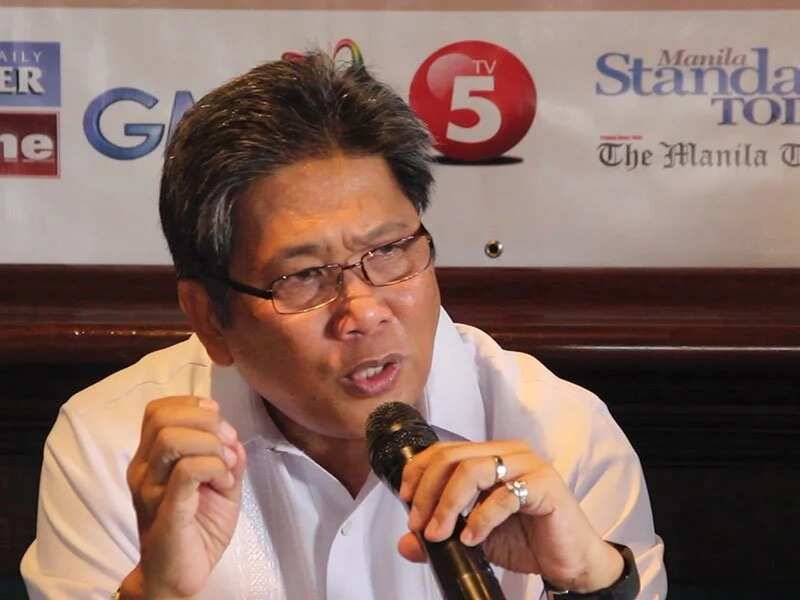 A labor group, Asian Productivity Employees Association (APEA), filed a graft and plunder complaint against Herminio Coloma, former Communications Secretary of President Aquino, over his alleged payment of Php 191 million as sales commission to sales specialists in exchange for their printing services with the government.
Conrado Molina, the president of the labor group, filed said complaint before the Office of the Ombudsman. He named therein Apo Production Inc (APO) as the sales specialist to whom such payment was made.
APO is a government-owned and -controlled corporation (GOCC) renowned as a government printer for accountable documents and a provider of sensitive high quality and volume printing job for the government, stated the complaint.
READ ALSO: Aquino confident to leave a better Philippines
The Presidential Communications Operations Office (PCOO), headed by Coloma, supervised APO during the administration of Aquino.
According to a report of the Commission on Audit in 2015, at least Php. 191.205 million were released to APO by Coloma and other respondents suspected to have conspired to get public money.
Also named in the complaint are APO officials namely Milagros Alora, board chairman, Armando Dimarucot Jr., president, Jaime Aldaba, general manager, Olivia Mateo, treasurer, Gerardo Sevilla, compliance officer, Dominic Tajon, sales manager, and other 11 sales specialists of APO.
READ ALSO: Where did Aquino's 'Daang Matuwid' lead us?
"(This is clearly a) graft practice i.e. the acquisition of money through dishonest means by taking advantage of the respondents' position, (and this is qualified as) plunder pursuant to Republic Act 7080," Molina said in his complaint.
"APEA members are hoping that with President Duterte's declared war against corruption and the glaring impunity for the way the respondents robbed the government hundreds of millions of pesos… the Ombudsman will move for the filing of the information for the crime of plunder," Molina said.
The present Duterte administration is very vocal of its stand against corruption, with the president firmly dropping names of officials involved in illegal practices.
RELATED: Malacañang: COMELEC should fix its own problem
Source: KAMI.com.gh