Jaymee Joaquin, dinala sa emergency room sa gitna ng paglala ng cancer
- Jaymee Joaquin, whose cancer has progressed, was taken to an emergency room last Sunday as her coughing got worse
- She confessed that while at the hospital, she was thinking if that was her last day already
- The actress-host was able to boost her fighting spirit by thinking about the things she still wants to experience
- This includes seeing her young loved ones grow up, visiting her friends all over the world, and writing some books about her battle with cancer
PAY ATTENTION: Click "See First" under the "Following" tab to see KAMI news on your News Feed
Jaymee Joaquin shared on Instagram that she was taken to an emergency room last Sunday as her coughing got worse.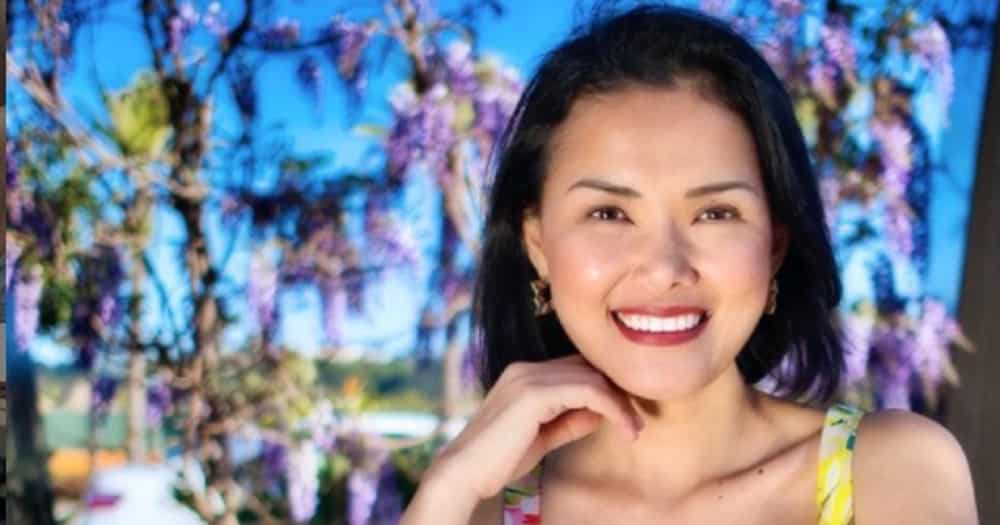 She was advised by her medical team to go to the hospital since the coughing was accompanied by the progression of her cancer.
While at the hospital, Jaymee was thinking if that was her last day alive. Fortunately, she was able to boost her fighting spirit by thinking about the things she still wants to experience, which include seeing her young loved ones grow up, visiting her friends all over the world, and writing some books about her battle with cancer.
She also revealed that she will switch to a new medicine since the previous one was not working well against cancer.
PAY ATTENTION: Enjoyed reading our story? Download KAMI's news app on Google Play now and stay up-to-date with major Filipino news!
"Last Sunday, my friend accompanied me to the ER. My cough is getting worse so my medical team advised me to go to be sure it's nothing life threatening.
"As I lay down there waiting for all the test and scan results, I couldn't help but wonder, 'What if these are my final moments? What if this is it? I can't go yet, Kel. I have to live some more!' I told my friend who accompanied me. 'That's right, you still have a lot to do,' she replied.
"So while I wait for the ER physician's verdict, I made a mental list of why I have to stay alive:
"1) I have to witness my god children, niece and nephew grow up into wonderful adult humans that I know I'll be proud of.
"2) I have to spend an awesome quality time with my family in the Philippines especially my senior citizen mom and cat.
"3) I still have to visit good friends everywhere in the world especially in different parts of America, in Europe and Dubai.
"4) I still have pending books to write and 2 of them will be turned into a badass screen play. I will pitch them to investors so it can be made into indie films that will bring global recognition to Filipino-American talents.
"5) I am not done inspiring the world with my survival story and sharing how humanity still exists bec if not for the kind people who've been helping me in this journey, I wouldn't be here winning.
"6) I still haven't ticked everything in my bucket list which includes a date a Brad Pitt, doing a collab with @jokoy, an apartment by the beach, getting another tattoo all over my torso… this list can just go on and on as I still have tons that I wanna do!
"7) Because I know in my heart that God's plan for me isn't done yet. I just need to trust and take it one baby step at a time.
"Luckily, the ER physician came back and said I will not be admitted because they don't see anything life threatening. No CoVid, no pulmonary embolism, no cardiac issues. THANK YOU GOD! But cancer is still progressing so I will switch drugs this week and hopefully, it does the trick… For now, let's keep praying and winning. One breath at a time. Wooozaaaa! We're staying alive, baby," Jaymee wrote on Instagram.
Jaymee Joaquin is a former actress, host and model. She got diagnosed with cancer in 2016 and went to remission in 2017. The cancer went back in 2019 and once again in early 2020.
Last year, Jaymee made the news after she revealed that she got hospitalized due to her cancer. The former TV host said that she got concerned about getting hospitalized because of the risk of getting infected with COVID-19.
Jaymee also earned praises for her honesty about the difficulty of battling cancer. She admitted to having depression when she got diagnosed with cancer for the second time. According to Jaymee, it was much worse than her first diagnosis.
Source: KAMI.com.gh