10 hottest male celebrities in Philippines 2020
The Philippines is home to some of the finest talents in acting, music, or any other show business. These men and women have put the Philippines on the international stage with their television shows, for instance, having fans from all over the world. While many of the people in show business are mindful of their looks and are often above average in that respect, only a few can be granted the honors of being named in lists of 10 hottest male celebrities in the Philippines. These are men who women adore and men envy in equal measure.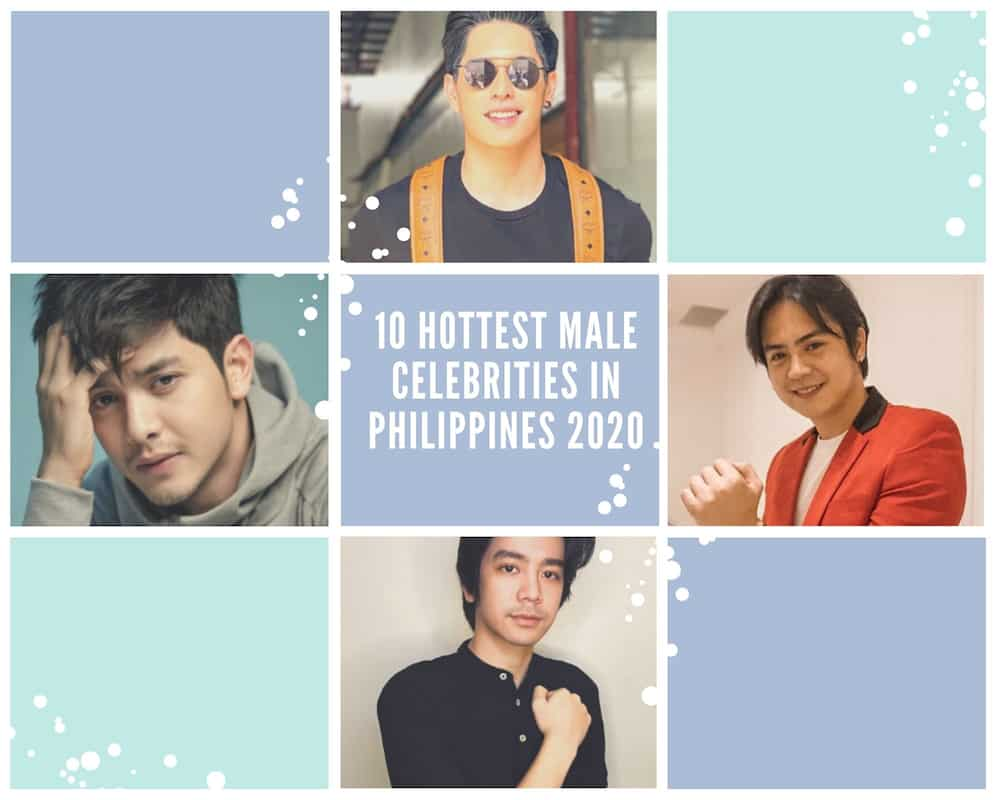 Getting to decide who makes it to the list of 10 hottest male celebrities in the Philippines 2020 is not an easy task. Already, the world can't seem to agree on standards of beauty, but some things are universal. All men know that regardless of their looks, they cannot be considered hot if they do not have abs and well-built biceps.
Generally, symmetry is regarded as one of the qualities of aesthetics; hence men who make it to this list will have almost perfect symmetrical faces. Using the above criterion, there are probably thousands and thousands of male celebrities that would be considered hot, but who are the top 10?
Who is the most handsome in Philippines?
This is a difficult question to answer because many people have their preferred choice based on the qualities they are looking at. In this regard, this list will provide 10 of the hottest male celebrities in the Philippines but not in ranking order.
1. Alden Richards
Alden Richards starts our list of the hottest male celebrities 2020 in the Philippines. The Kapuso star's face has been embedded in the hearts of many Filipinos who believe that if there are hot men in this world, then Alden is as hot as they come. Indeed, Alden Richards is not just a pretty face.
This man was born to be a model with all the right looks and brains. He has the charm, physique and he is famous for his acting. He has been the recipient of the Asian Star Prize held at the Seoul International Drama Awards, and it is easy to guess why he took home the crown. The many fans he has couldn't sleep until he won and so they voted and voted.
2. Jake Vargas
Jake Vargas can be remembered from GMA Network's remake of the Koreanovela Stairway to Heaven, he appeared as young Tristan, but he also continually features among handsome male celebrities. The television actor has had a long career on television.
This is only possible because of the huge audiences he can attract not only because of his prowess in acting but also thanks to his looks. He has been nicknamed the "Prince of Mall Shows" because he is a regular at the Pepito Manaloto, Sunday All-Stars. Apart from acting, Jake is also a singer-songwriter and dancer.
READ ALSO: 5 Pinoy celebrity couples that recently broke up after years of being together
3. Paulo Avelino
Paulo Avelino is not young anymore, having been born in 1988, but he still has the looks to charm women. That is why he is still considered part of the hot male celebrities in the Philippines. He is good at everything, including singing, acting, modeling, and being a TV presenter.
All these activities will be favorable to an individual if he has the looks, and Paulo is taken care of in that department. He has been active in public limelight since 2006, and nothing seems to be slowing him down, considering he is aging gracefully like fine wine.
4. Daniel Padilla
Daniel Padilla is hugely regarded as the "King of Hearts," but that title should be changed to "Thief of Hearts." This is because he easily ranks among the top 10 hottest male celebrities in the Philippines. Men must be finding it difficult, resting easy around their women whenever they see or hear of Daniel.
This star is a real charmer and capable of stealing any girl's heart thanks to his looks. By profession, Daniel is an actor and recording artist. During his stardom, he has also earned the nickname Teen King. His looks could only have been inherited from his celebrity parents Rommel Padilla and Carla Ford.
5. Joshua Garcia
He is charismatic, and with a magnetic smile, there is no way Joshua Garcia was going to miss this list. He is an actor and endorser based in the Philippines. Because of his hot looks, he was spotted by BNY Jeans to be their style ambassador in the country.
He has partnered with a super-model called Julia Barretto both onscreen and off-screen, and as a couple, they have accomplished quite a lot. As a love team, they have earned the name JoshLia, and they have never disappointed in romance as much as looks.
6. Gab Lagman
Gab is very conscious about his looks, and it is no surprise he makes it to this list of hottest male celebrities in the Philippines. Famous as a BNY Jeans style ambassador, Gab is an actor and athlete who has wowed many in several aspects other than looking hot.
Mr. Lagman was halfway through a nursing degree in the United States before he changed his mind and opted to try his acting skills back home in the Philippines. With his looks, there is no way he was going to fail as an actor, and thankfully he turned out to be good at it. You can find him rocking a casual outfit, but that style does not deduct anything from his excellent and muscular looks.
7. Bret Jackson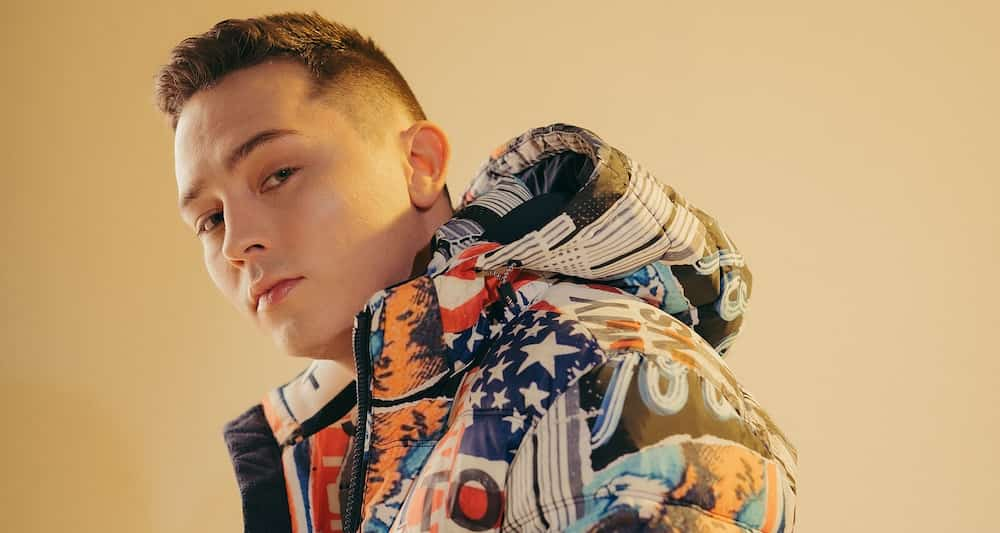 Philippines' Pinoy Big Brother is the first place to look if you want to see the hottest male celebrities in the country. Bret was discovered through the Pinoy Big Brother, which he auditioned and joined in 2010, the Teen Clash edition.
He might not have won, but Filipinos noticed him due to his good looks. Thanks to that reception, it was never going to be difficult for him to launch a music career. Of course, he is talented, but many women need not listen to them for them to like him. He is also a fashion icon with a taste for urban and trendy street-wear.
READ ALSO: 10 Inspiring Filipino celebrities who went from RAGS to RICHES
8. McCoy de Leon
McCoy de Leon has a youthful and charming face that has cast a spell on many Filipinos. The Hashtags dance crew member has been on the stage for a very long time, but he has probably remembered more from his time at the Pinoy Big Brother: Lucky 7 edition.
The star is now a dancer, actor, and model. He has caught the hearts of many with his refreshing looks, thanks to his great fashion sense that has made him a role model for many.
9. Ronnie Alonte
Ronnie is famously known as a member of the boy dance group Hashtags, but he is more than just a dancer because he also features among hot male celebs. The talented dancer is a performer on the variety show Showtime, but he is even more popular just because of his looks.
When he is not dancing, Ronnie is an actor, model, and singer, so there are plenty of platforms for his fans to get a look at him. He is also a very outgoing person who is fun to be around, something those who consider him hot will like.
10. Markus Paterson
There is no doubt that Marcus Paterson is very hot, and that is why he is a style ambassador for BNY Jeans. Apart from his striking looks, Paterson also has a charming voice that ladies love to listen to. Described as having a voice of an angel, the handsome Paterson is a rare gem in the Philippines, and that is why they cannot get enough of him.
He is still young, but he has accomplished much as an athlete and performer with hit singles. His music shows are often packed to capacity, and he, in return, pays the fans with charm and skill. As an actor, he has appeared in TV shows such as Wansapanataym and Sana Dalawa ang Puso. As long as he continues looking hot like a snack, the audiences will be demanding to see his face, and so far, he has not disappointed.
With each passing year, new faces enter the Philippines show business. Some of those immediately become famous thanks to their looks while others have to work for their fame. Who is the most handsome man in the Philippines? Even with so many good-looking male celebrities entering the industry each year, some have dominated lists of hottest male celebrities in the Philippines for years, and it is not easy to pinpoint one as the hottest. The hottest of these guys have found their way through the Pinoy Big Brother, where they won many Filipino hearts before turning to music or acting.
READ ALSO: 8 Filipino celebrity couples that broke up in 2019
Source: KAMI.com.gh