Female cat names: the most popular nicknames in 2020
When a pet appears in the house, the question arises: how should I name a cat? We will talk about good names and nicknames that are better not to give.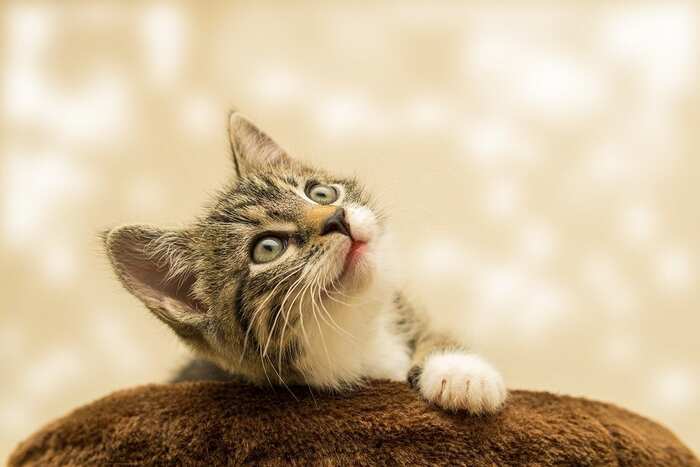 Choosing a pet name is just as painstaking as choosing a name for a child. First, check what sounds the kitten reacts to best.
Cats are most susceptible to nicknames with the letters' sh ',' ch ', and 's' But do not try to come up with a name with everyone consonant at once: even if one of them is not on the nick, the cat will get used to it.
Pay attention to the length of the nickname. The shorter the nickname for the cat is, the better. Double and triple names sound majestic and unusual, but even exhibition-cat with blue ribbons are not called so in ordinary life. Five-letter names are the easiest to remember.
If you prefer long cat nicknames, consider diminutive-fondling names. Over the course of living side by side with a pet, you will come up with more than one. But it is better to make sure that the chosen name makes sound derivatives.
Mind that choosing a nickname is not solely up to you - consider cats "tastes, too. Call your pet by your choice name several times, changing the tone. If the cat responds to the nickname, it means he likes it. Otherwise, consider another way to keep your feline stubbornness under control.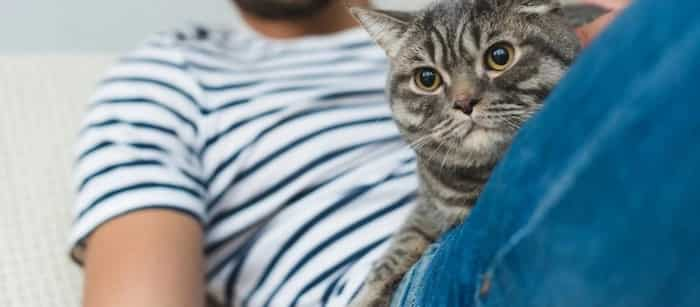 There are other factors that might suggest a good nickname for a cat:
a pet breed: a Persian cat: Pussy, Persephone, Siamese cat: Sima, Simka;
behavior: a tender cat might be a Laskya or a Sleeping cat: Sonya;
color: you can think of cute cat names like Hymn, Snow and Peach;
your occupation or hobby: programmers may call a cat Mouse or a Klava, astrology lovers Venus or Stella;
favorite artists or characters, including from the family of cats Luna, Nala, Bagir, and Matilda.
While the kitten is small, you still want him to be called by gentle, playful names. Sometimes the childhood nicknames of "Sausage," "Bead" and "Manyunya" stay with the cat for the rest of their lives.
Sometimes the nickname could be adopted before the pet's emergence, but when we look at the cat we recognize that the name is very different. Do not be discouraged, for sure, new options will come to mind, which will match your pet.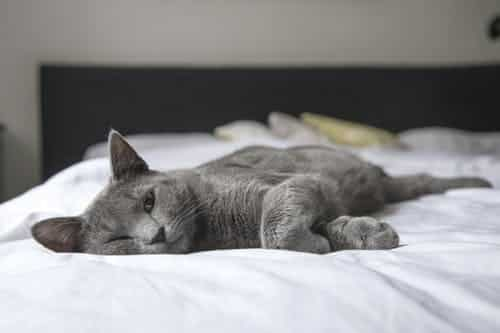 The most popular cat nicknames
If you don't want to leave your beloved cat without a nickname, we can help you choose how to name your cat. We offer this alphabetical index of the most popular names:
A:
Asya, Alice, Anfisa, Aurora, Adel, Athene, Agnes, Agatha, Alexa, Aphrodite, Orange, Amelie, Aisha, Alya, Amelia, Angel, Assole, Ariel, Ada, Adella, Aprilka, Aiza, Amanda, Anika, Aja, Anabella, Alaska, Amina, Alba.
B:
Bonya, Busya, Basia, Bullet, Buttons, Bella, Betty, Bessie, Belka, Barcelona, Buffy, Barbie, Britney, Barsa, Barbariska, Bertha, Bouchka, Belka, Businda, Basi.
C:
Cassie, Casey, Calypso, Christi, Croha, Cassiopeia, Coco, Chris, Cinnamon
D:
Gerda, Hera, Grace, Glasha, Gabby, Greta, Gaika, Gabriella, Hermione, Gloria, Countess, Grunya, Grenka, Gala, Blue Eye, Blue Helio, Galatea, Harmony, Duchess, Gitta, Gothic, Gucci, Gamma, Héba, Helio, Hertha, Gray, Garcia.
D:
Jesy, Dimka, Dusya, Dasha, Darcy, Dana, Dunya, Daisy, Diane, Gina, Dakota, Dinah, Juliet, Daphne, Julie, Dolly, Jenny, Dixie, Demi Murka, Jolly, Dora, Duska, Dalina, Delhi, Demmy, Deska, Jelica, Ginger.
E:
Eve, Evgesa, Eshka, Evra, Elizabeth, Evangelina, Yelisa, Erosha, Ephrosyna, Elsa, Emma, Emily, Elizabeth, Elvira, Effie, Erica, Eleanor, Ella, Eva, Elmurza, Elpha, Emilia, Enigma, Era, Esme, Esther, Everett, Evona.
F:
Frosia, Fifa, Phoebe, Fiona, Fasolka, Floris, Faya, Fixi, Freya, Frieda, Fenka, Phi Phi, Phistasca, Fantik, Felicia, Fleshka, Francesca, Fanta, Fuchsi, Ferrari, Farsi, Fosia.
I:
Irika, Isabella, Izy, Iskorka, Isia, Iris, Irma, Iskrink, Ivette, Iva, Inga, Isolde, Illyana, Inora, Illah, Ishka, Ishtar, July, Iveta, Ivona, Ikki, Ilyka, Yin, Irisic, Isida, Ida, Ilona, Isabella, Isk.
J:
Jeanette, Josefina, Juliette, Jasmine, Jules, Josy, Josette, Jacqueline, Jasminica, Jella, Joanna, Julianne, Jady, Janette.
K:
Karamelik, Knopa, Kitty, Kisa, Kira, Kusya, Kapelka, Kasia, Kaira, Kate, Kiara, Kiwi, Kora, Kayla, Kuska, Kisuniya, Krasulya, Kasumi.
L:
Lucy, Lila, Lala, Linda, Lexi, Laska, Moon, Lapka, Lana, Lola, Lesya, Lapusya, Leah, Lila, Laura, Lela, Lica, Lada, Lesta, Leah, Lisa, Lusha, Lyme, Lara, Louise, Lilo, Laila, Licenok, Lacosta, Lacy.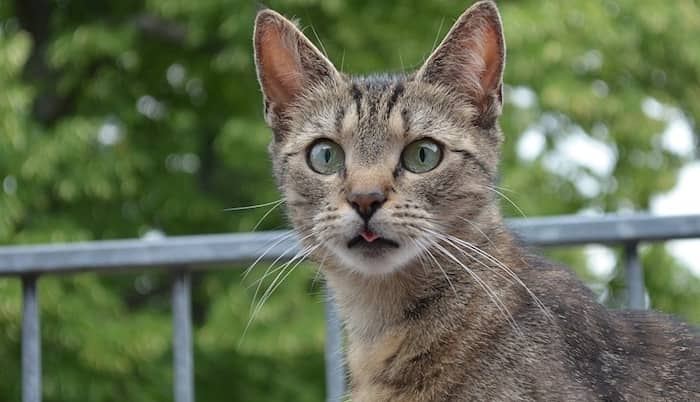 M:
Musya, Murka, Masya, Milka, Masya, Marchese, Marus, Manja, Martha, Margo, Mouse, Mura, Mila, Mocha, Margosa, Maya, Melissa, Monica, Marcy, Michel, Maya, Mickey, Mika, Mia, Marissa, Miu.
N:
Nysha, Nika, Nessie, Nora, Nocka, Nsyi, Nancy, Knox, Nafana, Nirvana, Nadin, Nura, Naomi, Neko, Nori, Nala, Nelly, Nympha, Nezhenka, Nyeta, Ninel, Niagara, Nyamka, Nati, Navi, Nassika, Nerissa, Nuri, Nani.
О:
Olivia, Ophelia, Oxie, Ogonyok, Olive, Orchid, Olly, Ozzy, Olivia, Ognesh, Olimpia, Oji, Olinda, Oza, Onika, Ognelapka, Odyssey, Onitta, Ornella, Omega, Ofa, Oladushka, Ornetta.
P:
Princess, Pushka, Plush, Puma, Panther, Pandora, Percy, Pani, Ponca, Penelope, Perseus, Pamela, Pelmeshka, Pattie, Panda, Puffy, Penka, Persa.
R:
Roxy, Rosa, Raina, Rykki, Rosalee, Rita, Rada, Rune, Ricci, Rozzie, Ruby, Rochelle, Ryley, Roxolana, Rafael, Rihanna, Ramina, Rapunzel, Rachel, Mermaid, Ryzhulka, Ronja, Rebecca, Rosinka, Rose, Ruth, Redisca.
S:
Snowflake, Simone, Sakura, Silva, Simba, Sandra, Susie, Scream, Stacy, Sully, Seraphim, Silver, Sapphire, Santa, Scarlet, Sunny, Samantha, Siren, Smurfeta, Splash, Stassi, Stephanie, Sun.
T:
Tasha, Tasya, Tasha, Tishka, Tosia, Thusha, Tiger, Tina, Tiffany, Trisha, Tutsi, Tatosha, Tori, Tyap, Tara, Tinka, Tequila, Thor, Tabby, Taiga, Tanita, Tatty, Tigran, Timon, Twixie, Tsarapka, Tessa, Tsarina, Tsata, Tsunami, Tsarina, Tsera, Tsypa, Tamasya.
U:
Umka, Ulya, Ursula, Ulyana, Una, Umnyash, Uslad, Unika, Ulyssa, Umnitsa, Ursan, Utya, Ushka, Ugga, Undina, Wally, Uki, Ulita, Whitey.
V:
Vasilisa, Whiskey, Varya, Vesta, Vicki, Vanessa, Victoria, Vanessa, Vatrushka, Viola, Vivienne, Violeta, Vida, Virginia, Valeta, Wanda, Veronica, Vista, Vasilina, Vella.
X:
Chloe, Happy, Hati, Hooligan, Hany, Helga, Hannah, Hatty, Heidi, Hartsie, Charisma, Honda, Harley, Hilda, Persimmon, Christianteman, Khrusha, Halfia, Halya.
Z:
Zephyrka, Zosia, Zaica, Zlata, Zaya, Zara, Zarina, Ziuzya, Zena, Zimushka, Zuma, Zadeuszouma, Zadovysha, Zemfira, Zimka, Zina, Zita, Zita, Zaza, Zetty, Zira, Zusha, Zelda, Zygma, Zirka, Zirozhka, Zlatovlska, Zora.
Ch:
Chelsea, Chucha, Chita, Cherry, Chun, Chernichka, Chara, Chernushka, Chica, Cherie, Charlize, Chessie, Charlie, Chips, Chinka, Chaika, Chizha, Chiquita, Chicki, Chicoletta, Chocolat, Chilita, Chinzana, Chinny.
Sh:
Shanell, Sherry, Shunya, Cherie, Shakira, Shanthi, Sheila, Shania, Shusha, Skoda, Shalunya, Shanina, Shkodi, Shirley, Stuchka, Shipuchka, Shosha, Sandora, Shahin.
Yu:
Yulyashka, Yuki, Yusha, Yuba, Yumi, Yuna, Yuppi, Yuksi, Yula, Yusha, Yuji, Yuni, Justina, Yushka, Yusta, Yuma, Yulissa.
Ya:
Yasya, Yagoda, Yana, Yascha, Yasmine, Yamin, Yamaha, Yadviga, Yalta, Yakuza, Yala, Yarika, Yarysia.
What names are undesirable for cats
Though it depends on imagination and tastes, there are names for cats that are best avoided:
the nicknames of a dead pet and the new animal, starting with a new page;
the insults and derivatives that no cat or those around him will appreciate such dubious humor;
names that are not appropriate for a cat. Thus, a bully and prankster like Chanel won't get away with the fashion burden, nicknames that echo the names of other pets in the house because everyone will invoke one;
family names that never get confused, especially with a friend, or trendy or pretty nicknames that you don't like. A cat doesn't need self-affirmation. So why should you?
Because cats are considered to be the guardians of their owners from the unclean force, it is not advisable to call them by names associated with uncleanness. Even the most harmful kitten doesn't deserve the nickname Witch or Azaazel.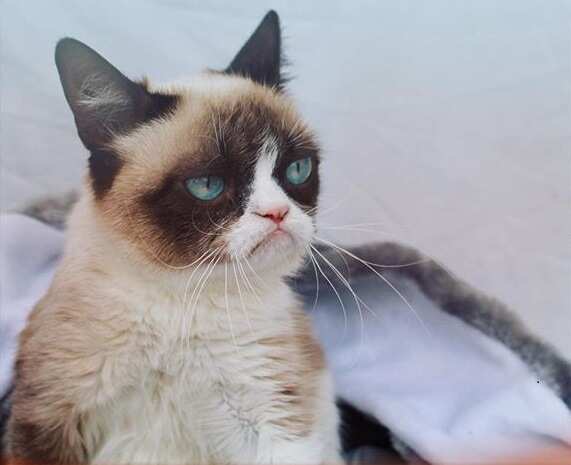 Don't call a cat just a cat either, though fans of "Breakfast at Tiffany's" wouldn't agree. Sometimes, it is not a lack of imagination, but for philosophical reasons: the main character in the film left the cat nameless, believing that she has no right to give a name to another independent creature.
Whatever your choice, it must be final. Renaming a cat is a bad, thankless venture. So choose wisely.
Source: Kami.com.ph