Francis Tolentino bio: Wife, age, education, net worth, achievements
Francis Tolentino is a Filipino lawyer and politician. He has served in the position of the mayor of Tagaytay, just like his father. He didn't stop at that as he has attained even more prominent status in the Filipino government.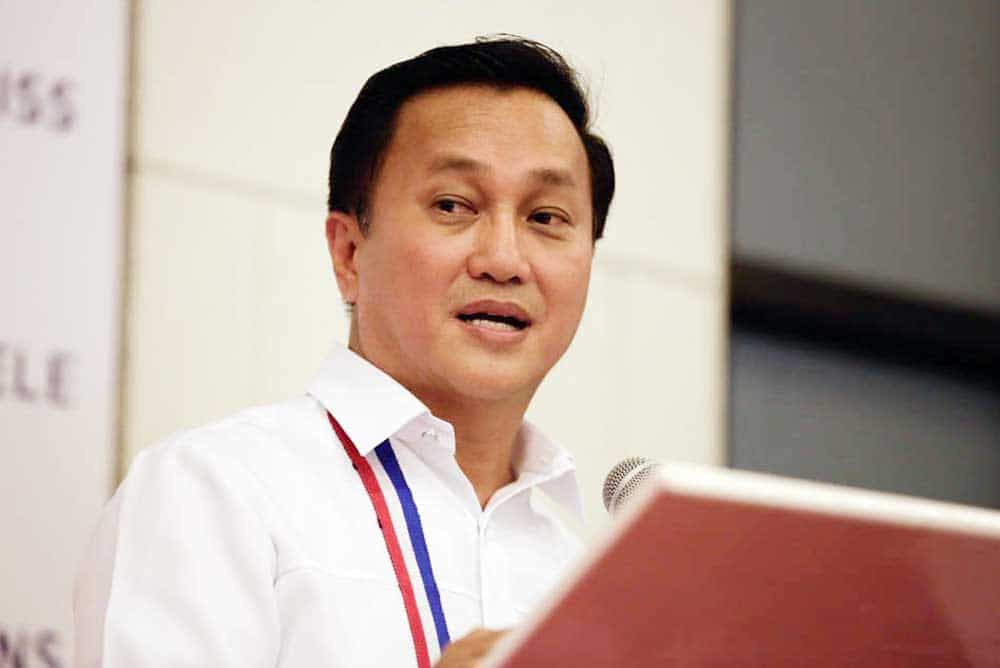 Francis Tolentino has been leading as a Senator of the Philippine since the 2019 elections. Previously, he has served in different positions, such as the Chairman of the Metropolitan Manila Development Authority commonly known as the MMDA as well as the Mayor of Tagaytay.
Francis Tolentino profile summary
Full name: Francis Ng Tolentino
Celebrated name: Francis Tolentino
Date of birth: 1958
Place of birth: Guinobatan, Albay, Philippines
Francis Tolentino age: 62 years
Francis Tolentino birthday: N/A
Nationality: Filipino
Ethnicity: White
Marital status: Married
Francis Tolentino party: PDP- Laban
Profession: Political leader, lawyer
Net worth: $2.6 million
Francis Tolentino website: francistolentino.com.ph
Francis Tolentino biography
Francis Ng Tolentino was born and raised in Guinobatan, Albay Philippines. He is the son of Elena Tolentino (mother) and the late Isaac Tolentino (father). His father, who died in 2016, was the former Mayor of Tagaytay, Cavite. He also served as the Mayor of Mandaluyong as well as Pasay.
Francis Tolentino education
He attended Lourdes School of Mandaluyong and later transferred to Far East Military Academy for just one year. He studied for a Bachelor of Arts Degree in Philosophy from Ateneo de Manila University. He attained his Bachelor of Law Degree from the law school of the same institute in 1984.
Tolentino studied Diploma in Public Administration at the Robert F. Wagner Graduate School of Public Service of New York University.
Later on, he joined the National Defense College of the Philippines where he studied for his Masters of National Security Administration (MNSA).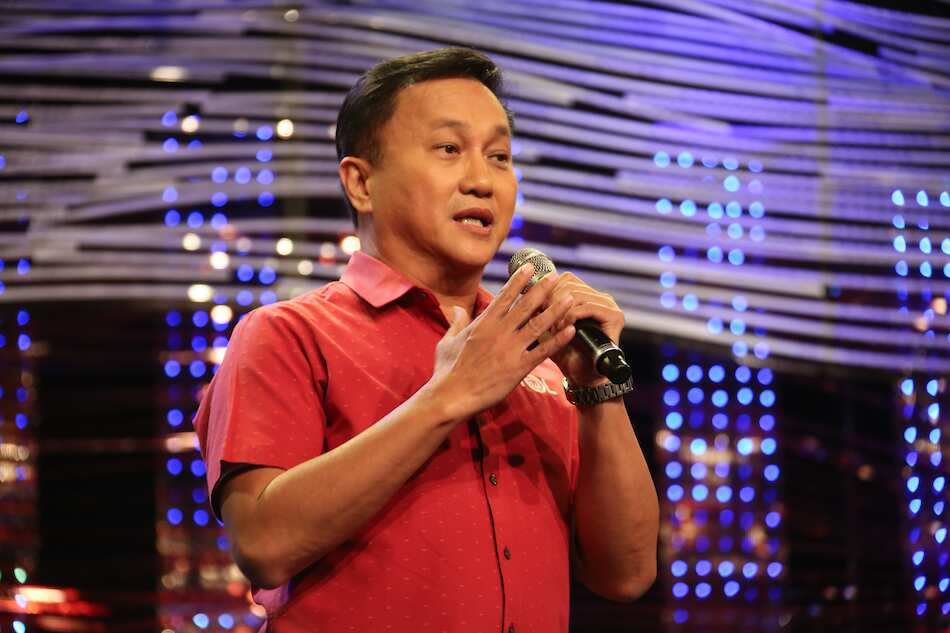 Francis is a full colonel of the Philippines Army, although currently as a reserve. Here is an outline of the military studies he has undertaken:
Military College of South Carolina (Citadel) in the United States
National Defense College of the Philippines
Command and General Staff College.
He also furthered his studies and attained different qualification as below:
Masters of Law (LLM) from the University of England with a specialization in Public International Law.
Doctor of Judicial Science in International Environmental Law from Tulane University Law School in New Orleans, Louisiana, in the United States of America.
Francis Tolentino wife
The senator has been on the limelight for all reasons politics. He has, however, managed to keep his personal and love life under-wraps with no information about his family leaking to the public. Francis Tolentino son and wife details are some of the things he has kept private.
His wife goes by the name Agnes Tolentino and together, they have three sons, Michael Francis Tolentino, Patrick Andrei Tolentino, and Jeb Isaac Tolentino.
READ ALSO: Grace Poe bio: husband, net worth, age, accomplishments, citizenship
Career
Francis started his career in politics as early as 1986, and he has been in several political positions and offices since then. Here is a breakdown of his political career:
Tagaytay Mayor
The former president, Corazon Aquino, appointed Francis as the OIC Mayor of Tagaytay, where he served between 1986 and 1987. This served as his entry post into the world of politics.
In the 1995 general elections, he ran unopposed as the Mayor of Tagaytay, where he served for a period of nine years between 1995 and 2004.
Metro Manila Chairman
Francis was chosen to assume the office of the 9th chairman of the Metropolitan Manila Development Authority MMDA. He became the first and the only non-resident of Metro-Manila to serve in this post.
Francis Tolentino senate
His career as a senator in the Philippine began during the 2016 campaign. Initially, he was a possible Senatorial seat candidate in the LP-endorsed Daang Matuwid Koalisyon. In October 2015, a video clip surfaced displaying Francis dry hu*ping a hired dancer during Benjamin Agrao's birthday party.
His opposition was quick to spread the clip in an attempt to smear dirt on his name. He came out to not only confirm the allegations and offer his apologies but also ask for his removal from the slate of the Senator's contest.
Subsequently, he independently ran for the Senator's post where he ranked as position 13. He didn't accept the outcome of the election, claiming that Leila De Lima, who was in position 12, had illegally sabotaged his candidacy.
President Rodrigo Duterte endorsed him to run for the Philippine Senate election in 2019. He emerged as the winner, and he is currently serving in this position.
Francis Tolentino achievements
As Mayor of Tagaytay, he launched the Character First programs.
In August 2013, as the Chairman of MMDA, he established the first Metro Manila Integrated Bus Terminal.
On 19th September 2013, he signed the Metro Manila Outdoor Media Magna Carta.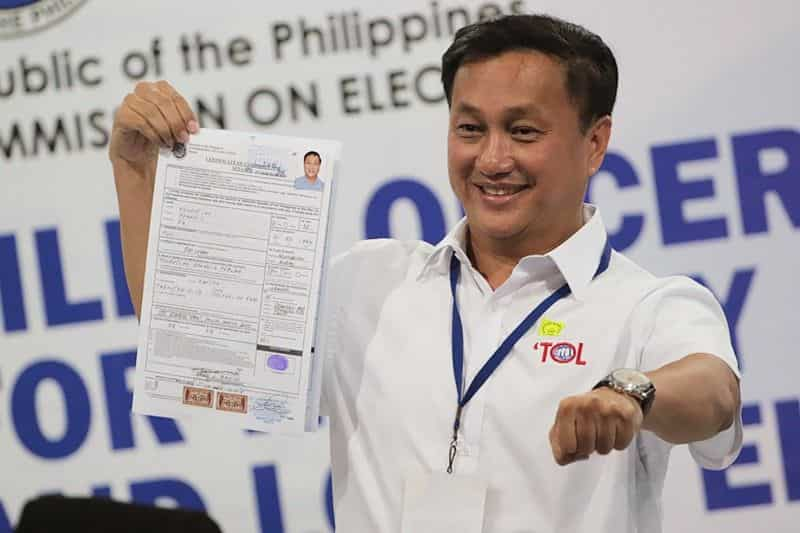 In April 2014, he re-launched the Pasig River Ferry System.
He introduced new contest categories and the elimination of box office receipts.
READ ALSO: Cynthia Villar bio: age, net worth, son, achievements, education
Special awards
1998 - Conferred the University's Award of Highest Honor by the Soka University in Tokyo Japan
2000 - Philippine Army Officer of the Year
2001 - Reserve Officer of the Year in the Armed Forces of the Philippines (AFP)
Most Outstanding City Mayor of the Philippines. He has attained this award several times from various organizations.
Publications
1999 - Philippine Cities Creation
2006 - Soul of Freedom
2008 - The Precautionary Principle: Closing the Gap Between International
2009 - Trade Organization and Biotechnology
2010 - An Environmental Writ: The Philippine's Avatar
Significant presentations and engagements
2002 - Guest Speaker, South Asia Mayor's Convention in Indore, India
2002 - World Summit on Sustainable Development in Johannesburg, South Africa
2003 - Russia Mayor's Conference in St. Petersburg, Russia
2003 - U.S.A Mayor's Conference in Denver, Colorado
Francis Tolentino net worth
As a senator of the Philippine, Francis earns quite a decent amount of salary. According to the list of senators ranked as per their declared net value, he stands at position 14 with a net worth of P62, 482,000, which is equivalent to $2.6 million.
Francis Tolentino is a remarkable man who continues to boast greatness in his successful political career. As a family man, he has managed to keep his life private and away from the limelight.
READ ALSO: Sonny Angara bio: wife, age, family, Instagram, net worth
Source: KAMI.com.gh