Adamson University address, admission, courses offered, notable alumni (2020)
Adamson University is one of the most prestigious learning institutions in the Philippines. Over the years, the center has been known for its quality graduates, especially in Engineering and Chemistry faculties.

If you are looking for a reputable institute of higher learning, look no more because Adamson University could just be what you are looking for. Much about the institution is unknown. For instance, Adamson University uniform, the courses offered and tuition fee. How about a guide through its structure?
Adamson University Manila
Adamson University campus is a private Catholic institution in Manila. It is a study destination for many local and international students across the world.
When was Adamson University established?
The institution was established on June 20th, 1932. It was founded by George Lucas Adamson, who was a Greek immigrant. The sole purpose of its establishment was to train students along the lines of practical industrial chemistry.
It began as Adamson School of Industrial Chemistry and became a university on February 5th, 1941.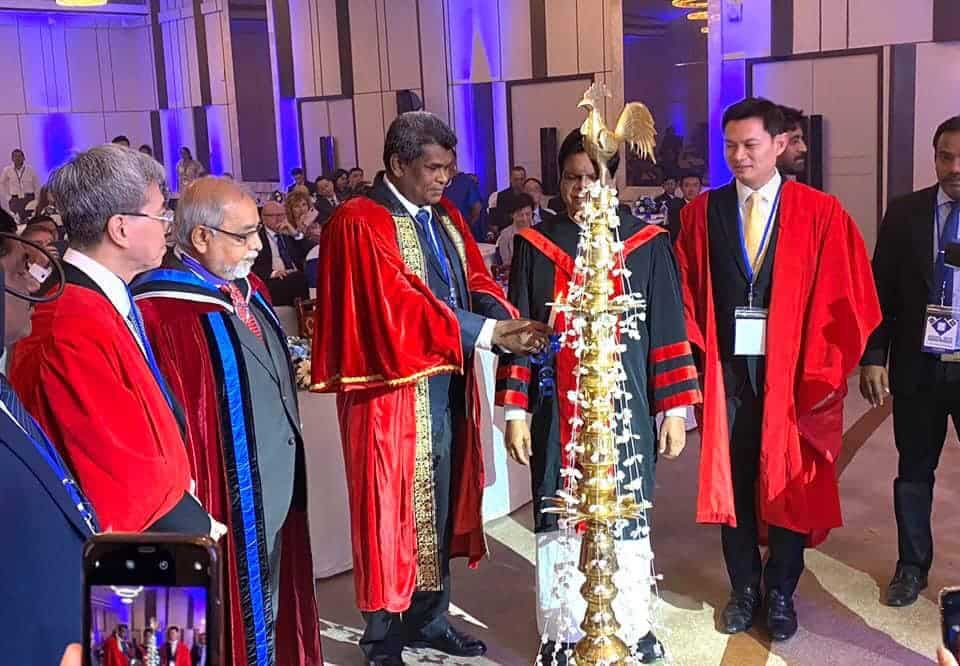 Thirteen years later, the ownership of the institution was transferred to the Congregation of the Mission.
What is Adamson University known for?
The university is best known for its Engineering and Chemistry courses. However, over time, it has diversified its curriculum to incorporate programs such as architecture, ph*rmacy, sciences, education, business, liberal arts, law, theology, and graduate school.
The institution now has a basic education, undergraduate, graduate school as well as technical and vocational programs.
Adamson University courses
The university offers various courses under the programs mentioned above. Adamson University courses offered are as follows.
READ ALSO: University of San Carlos admission, contact, courses, scholarship (2020)
Adamson University senior high school
Accountancy, Business, and Management (ABM)
Humanities and Social Sciences (HUMSS)
Science, Technology, Engineering, and Mathematics (STEM)
Undergraduate
The university has eight colleges that offer undergraduate degrees.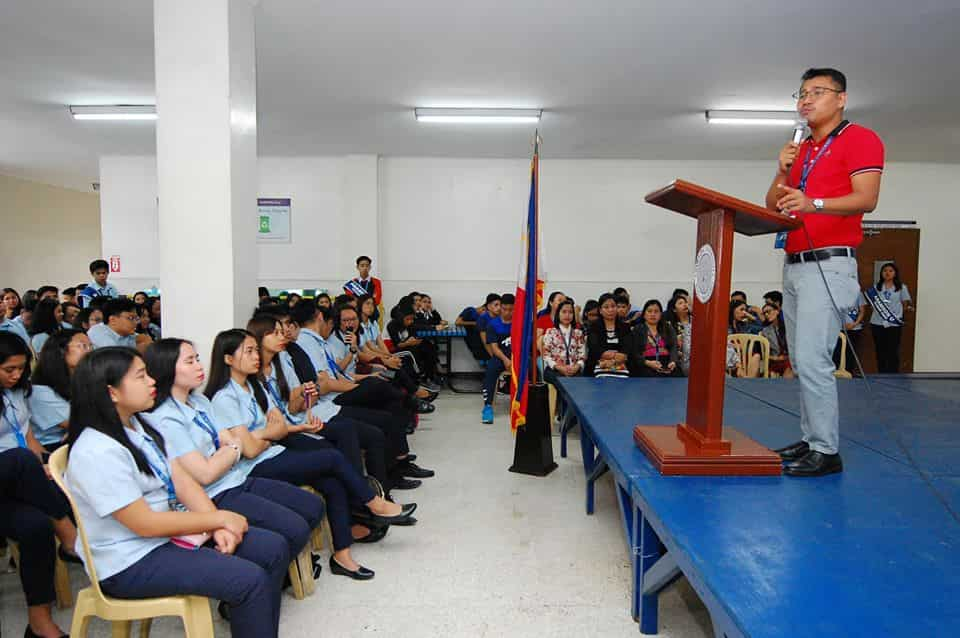 College of Science
Bachelor of Science (BS) in Biology
BS in Chemistry
BS in Computer Science
BS in Information System
BS in Information Technology
BS in Psychology
College of Engineering
BS in Chemical Engineering
BS in Chemical Process Technology
BS in Civil Engineering
BS in Computer Engineering
BS in Electrical Engineering
BS in Electronics Engineering
BS in Geology
BS in Industrial Engineering
BS in Mechanical Engineering
BS in Mechanical Engineering major in Mechatronics (dual degree)
BS in Mining Engineering
BS in Petroleum Engineering
College of Ph*rmacy
BS in Ph*rmacy
Doctor of Ph*rmacy
College of Nursing
College of Education and Liberal Arts
Bachelor of Arts (BA) in Communication
BA in Political Science
BA Majors in Philosophy
Bachelor of Elementary Education
Bachelor of Physical Education
BA in Exercise and Sports major in Fitness & Sports Management
Bachelor of Secondary Education major in English
Bachelor of Special Needs Education with specialization in Elementary School Teaching
College of Law
College of Business Administration
BS in Accountancy
BS in Business Administration Major in Financial Management
BS in Business Administration Major in Marketing Management
BS in Business Administration Major in Operations Management
BS in Customs Administration
BS in Hospitality Management
College of Architecture
Bachelor of Science in Architecture
Adamson University graduate school
Here are the courses offered:
College of Science
Master in Information Technology
MA in Psychology with Specialization in Clinical Psychology, Industrial Psychology and Developmental/Educational Psychology
Master of Science (MS) in Biology
MS in Chemistry
College of Engineering
Master of Engineering (ME) major in Chemical Engineering
ME major in Civil Engineering
ME major in Computer Engineering, Electrical Engineering, Electronics Engineering, Industrial Engineering, and Mechanical Engineering
MS in Civil Engineering major in Geotechnical Engineering
MS in Construction Management
MS in Management Engineering
College of Ph*rmacy
College of Education and Liberal Arts
PhD in Education with specialization in Educational Leadership, and Physical Education and Sports
PhD in Management
PhD in Theology
Master in Pastoral Ministry (Non-Thesis)
Master of Arts (MA)in Communication
MA in Education with Specialization in Guidance and Counseling, Physical Education and Sports, School Administration and Supervision
MA in Theology major in Biblical Studies, Liturgical Studies, Moral Studies, and Systematic Studies
MA in Theology with Major in Vincentian Studies
How much is the tuition fee in Adamson University?
Adamson University tuition fee structures vary depending on the program and college. You can find out the fees for specific courses by visiting the institution's website.
READ ALSO: Centro Escolar University: address, courses, entrance, tuition fee (2020)
How to apply in Adamson University
The application process for a new applicant involves the following steps.
Visit the institution's application website.
Click on the New Applicant link.
Specify what you are applying for (whether college or senior high school).
Enter pre-registration details.
Agree to the Terms and Condition.
Click on Submit.
The application window is opened in line with the Adamson University calendar. Therefore, you need to visit the website to confirm whether the institution is accepting applications.
What are the requirements for Adamson University admission
Having passed the Adamson University entrance exam, you will be required to have the following before you can be admitted as a student.
An original copy of Form 138 or a high school report.
A certificate of good moral character.
An original NSO Birth Certificate.
An application letter addressed to the registrar for applicants not enrolled in college for one year.
Two 2x2 ID passport photos.
A down payment of P10,000.
Why choose Adamson University?
Other than aesthetic features such as the Adamson University logo, among others, some of the notable reasons why you should choose the university are as follows.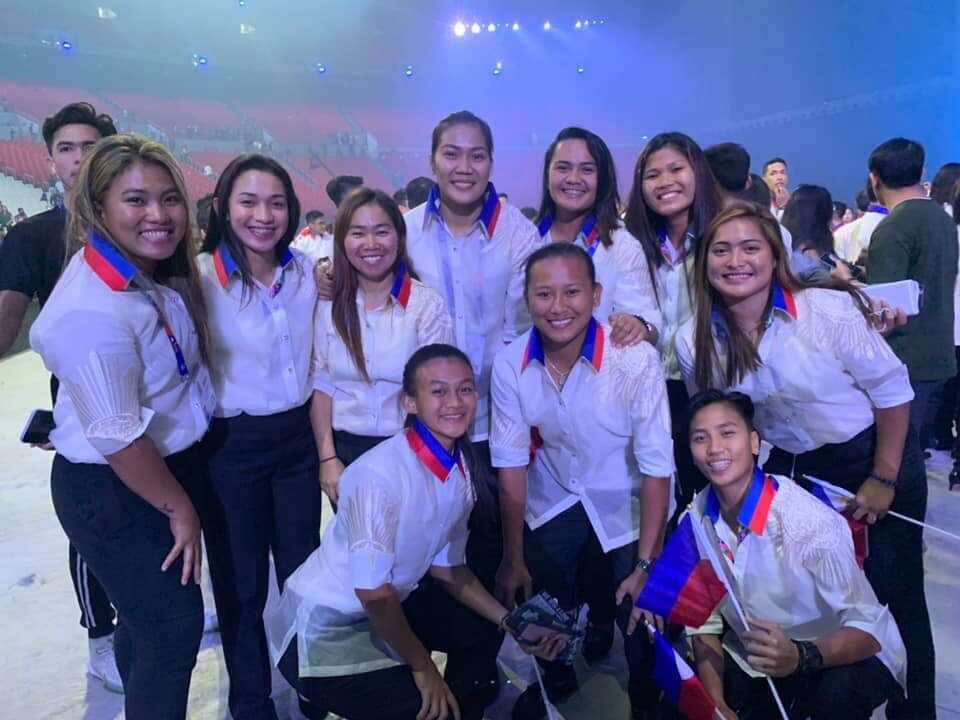 It offers the lowest tuition fee compared to other Catholic Universities in Manila.
It has the Adamson University scholarship program offered to needy and deserving students.
The institution evaluates its courses continuously to respond to current needs.
It has state-of-art facilities such as Adamson University theater and Art Gallery which are the envy of most institutions.
It combines academic programs with spiritual guidance and skills training.
Adamson University e-learning allows students to access learning materials quickly and conveniently.
How to pay tuition fee in Adamson University
There are various modes of payment you can use when paying your fee. They include;
Cash - Transactions can be administered through cash in either dollars or Pesos
Employer or personal cheques
Credit and debit cards.
Accredited banks such as Banco De Oro, Philippine National Bank and Bank of the Philippine Island.
There are specific considerations to take note of when paying through accredited banks. They include;
Validation of payment at the institution's cashier's office is done one banking day after making the payment.
Payment slip validated by the bank serves as an official receipt.
Adamson University contact number and address
You can call or write to the institution using the following contact information.
Adamson University address: 900 San Marcelino St, Ermita, Manila, 1000 Metro Manila
Telephone number: (02) 8524 2011
Adamson University email address: webmaster@adamson.edu.ph.
You can as well contact specific offices through their emails.
Registrar's Office - registrar@adamson.edu.ph
Admission Office - admission@adamson.edu.ph
Adamson University careers - recruitment@adamson.edu.ph
Adamson News - adunews@adamson.edu.ph
Innovation and Technology Support Office - itso@adamson.edu.ph
Adamson University notable alumni
Some prominent people have worn Adamson University uniform. The notable alumni come from within and outside the Philippines. Some of them include Kenneth Duremdes, the current commissioner of the Maharlika Pilipinas Basketball League, the late Filipino actress Dorothy Guinto Jones, popularly as Nida Blanca and many others.
Adamson University is located in Metro Manila. Since its establishment and accreditation, it has grown fast and big. It now offers several courses and accepts students from all corners of the world. It is definitely a center of higher learning you can trust.
READ ALSO: Trinity University of Asia location, application, courses, tuition fee (2020)
Source: KAMI.com.gh