Tonya Lewis Lee bio: husband, age, kids, net worth, photos
Tonya Lewis Lee is known for producing the movie, The Watsons Go to Birmingham – 1963, which is a novel fiction. Aside from being a film and television producer, she is also an author and entrepreneur. Amazingly, Tonya turned out to be an advocate for women and infants, proving herself to be a truly empowered woman.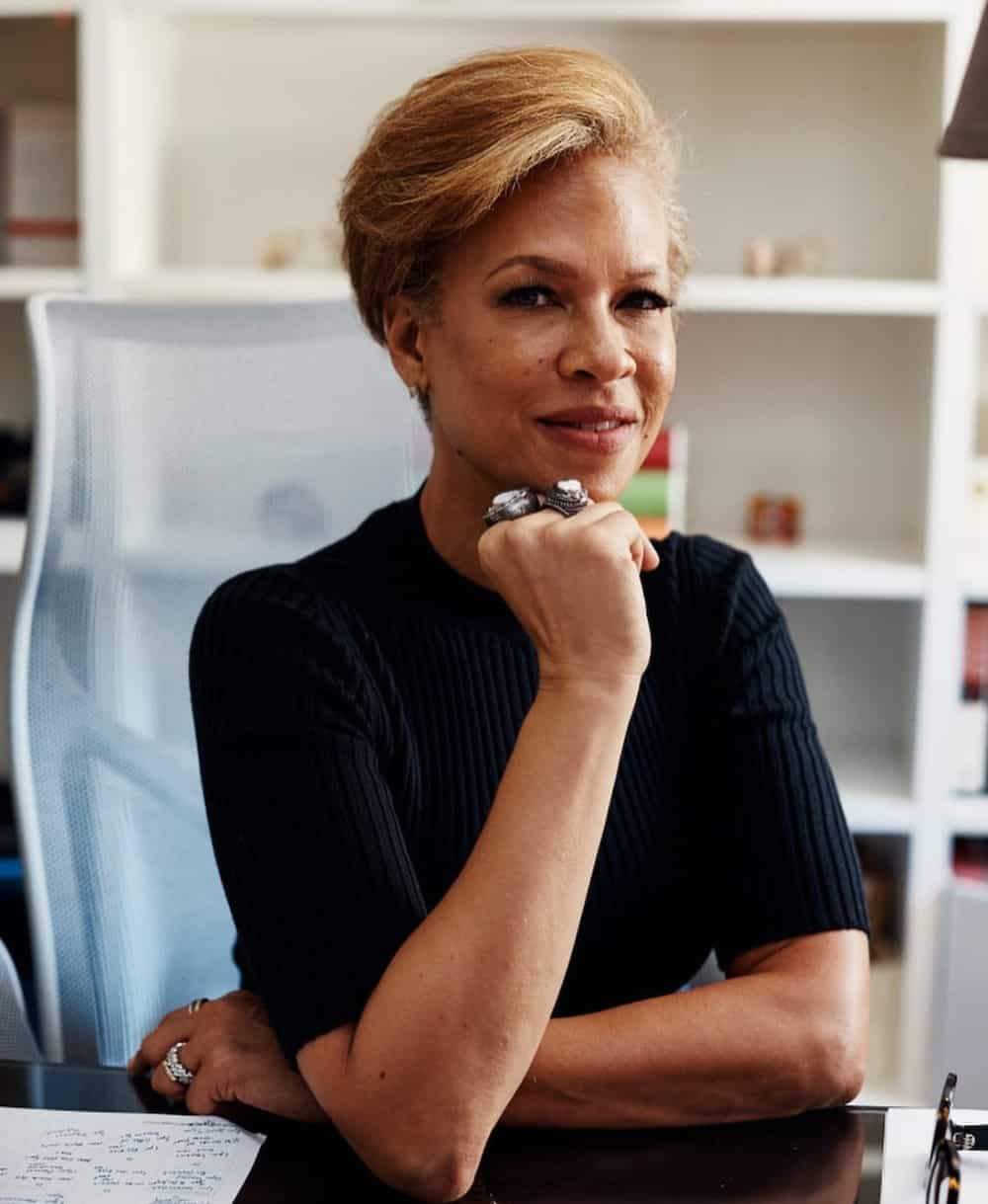 Tonya Lewis Lee has been active in the entertainment industry for the past decades. Even though she is known for her contribution to the film industry, there are still some other things that people do not know about her. Do you want to discover more details about this amazing woman?
Tonya Lewis Lee summary profile
Name: Tonya Linnette Lewis
Other names: Tonya Lewis Lee
Age: 53 years old
Birthday: March 30, 1966
Nationality: American
Place of birth: Yonkers, New York
Instagram: @tonyalewislee
Biography
Tonya was born on March 30, 1966, at Yonkers, New York. Tonya Lewis Lee parents are George Ralph Lewis and Lillian Charlotte (Glenn). Tonya's father was a corporate executive in Philip Morris (American tobacco division of the American tobacco corporation Altria Group.), and her mother is a high school biology teacher who came from North Virginia.
Tonya's sister, Tracey Lewis Elligan, is a sociology professor at DePaul University in Chicago, Illinois. Tonya, on the other hand, received her B.A. degree from Sarah Lawrence College in 1988 and her J.D. degree from the University of Virginia School of Law in 1991.
Upon graduation, Lee worked at the law firm of Nixon, Hargrave, Devans & Doyle (now Nixon Peabody LLP) in Washington, D.C., where she primarily serviced Gannett Co., Inc. on corporate and first amendment issues.
Career
Tonya Lewis Lee career is a very successful one. In 1998, Lee founded the media production company, Madstone Company, Inc., where she worked with Disney Television Animation. She also started producing interstitial programming for Nickelodeon.
She went on and produced the 2004 documentary called, I Sit Where I Want: The Legacy of Brown v. Board of Education. This documentary won her the Beacon and Parents' Choice awards.
In 2005, she then produced the minis series Miracle's Boys. A year after, Tonya worked with TV Land to produce the talk show, That's What I'm Talking About, which was hosted by Wayne Brady.
It was in 2007 that Tonya started advocating for infant health when she was chosen to become the spokesperson for the Office of Minority Health's campaign entitled, A Healthy Baby Begins with You. The campaign addresses the high infant mortality rate in the United States. Due to her advocacy, Lee was inspired to produce a documentary related to it called Crisis in the Crib: Saving Our Nation's Babies.
In 2012, she co-founded the film and television production company, ToniK Productions, with Nikki Silver, which produced Lee's co-written screenplay, The Watsons Go to Birmingham.
Below are the television series and films she produced:
I Sit Where I Want: The Legacy of Brown v. the Board of Education (TV series)
Miracle's Boys (TV series)
That's What I'm Talking About (TV series)
Crisis in the Crib: Saving Our Nations Babies (TV series)
She's Gotta Have It (TV series)
Aside from being a producer, Lee is also a writer. She penned some children's books, (which she co-authored with Spike Lee), entitled, Please Baby Please, Please Puppy Please, and Giant Steps to Change the World. She is also the co-author of the New York Times bestselling Gotham Diaries.
Lee also went on a speaking tour and had appeared on national and local television and radio stations across the United States. She had written for magazines such as Avenue, Gotham, O at Home, and Glamour. She has also been featured in The New York Times, Avenue, Town and Country, New York Magazine, O, Essence, Ebony, NV Magazine, Redbook, Child, and New York Family Magazine.
Net worth
With all her career achievements, Tonya Lewis Lee net worth is 93 million dollars.
READ ALSO: Karen Pence bio: Who is Mike Pence' wife?
Family
In 1992, during the Congressional Black Caucus Weekend in Washington, D.C., Lee met her future husband, Spike Lee. A year later, they were married in New York City in a private ceremony. Tonya Lewis Lee husband Spike is also an American film director, producer, writer, and actor.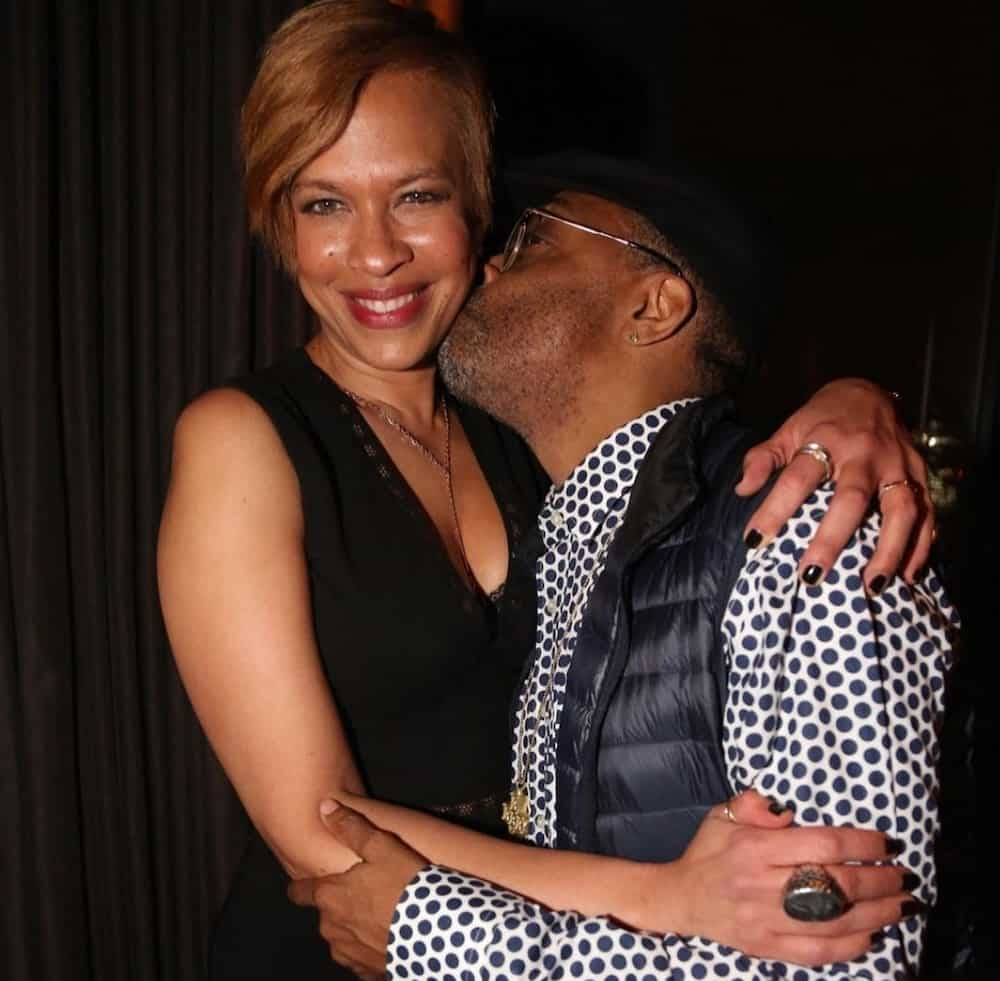 Spike Lee and Tonya Lewis Lee kids are Satchel and Jackson. The pair had their first child in December 1994 and their second child in 1997.
Her firstborn, Satchel, is fully engaged in her position as creative director of Drøme, a print and digital publication she owns with a friend.
Maintaining a long-lasting love in the Hollywood spotlight is no easy feat. Spike and Tonya Lewis Lee's almost 27-year union is a real testimonial that love does not only defies the odds, but love lives on.
Photos
More than just being a producer, Tonya also loves doing other things. She keeps on posting photos on her Instagram account that shows her hobbies and interests. Below are some of her photos.
1. Hanging out by the beach
Although being a producer demands so much time, Lewis still finds some time to relax and enjoy.
2. Cooking time
The producer loves to cook some organic dishes for her family. Aside from spending her time outside for production, she also likes spending time in their kitchen.
3. Healthy living
Lewis makes sure that she has time to exercise. Running and jogging undoubtedly does make her fit.
Tonya Lewis Lee is indeed a noblewoman. We can't wait to see more of the movies she is going to produce in the future.
READ ALSO: Joe Biden bio: Policies, wife, net worth, children, accomplishments
Source: KAMI.com.gh