Taytay Tiangge 2020: The ultimate guide
Fashion does not always have to be expensive. If you are looking for cheap and fashionable clothing, then Taytay Tiangge is the place for you. It is every shopper's haven. The garments found here are of great quality, and clothing prices can go to as low as Php 25.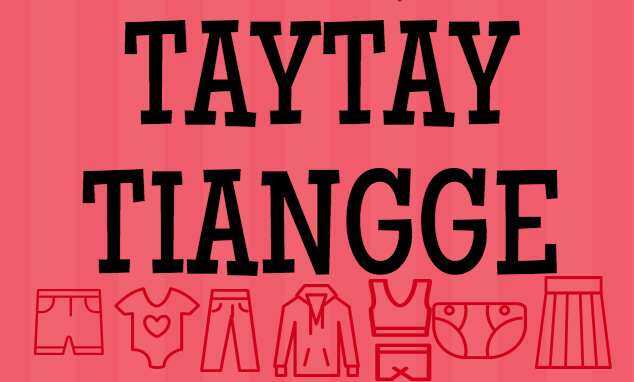 Taytay is known as the garment capital of the Philippines. You can shop for garments at both wholesale and retail prices in this Tiangge paradise. Are you wondering how you will shop in Taytay Tiangge? Don't worry, this guide will help you with that.
What is the Taytay Tiangge?
It began as an initiative of the local Taytay government in 2014. The government decided to use a piece of land on the Manila East compound to build the stalls. It is home to apparel distributors, wholesale supply stores, and clothing stores. Many people shop for cheap and high-quality garments here.
Taytay Tiangge schedule
It operates throughout the year except for Holy Week and holidays. The normal Taytay Tiangge open hours are from 6.00 am to 5.00 pm. New stock arrives every Monday and Thursday, and therefore these two days have a Taytay Tiangge night market schedule. The night schedule begins at 5:00 pm and ends at 10:00 am the following day.
Taytay Tiangge address
It is located in Manila East Compound, Taytay, Rizal, Philippines. You can also find the Taytay Tiangge location on Google Maps. There are some landmarks you can look out for to help you access it. They include McDonald's and Taytay Public Market.
Tiangge in Taytay
Some of the stores include:
Taytay Mega Tiangge (TMT)
TMT is located across Igpai, alongside Octagon. It is the largest with over six hundred stalls and more than 20 hallways. It is open every day except on Wednesdays from 8:00 am to 10:00 pm. However, on weekends different vendors sell their items there.
READ ALSO: How to load PayMaya: step by step guide
Bagpi Garment Center
It is located between MySeoul and TMT. It opens on Mondays and Thursdays from 10:00 am to 2:00 am the following day. Most stalls are also open on Saturdays from 7:00 am to 7:00 pm.
MySeoul Tiangge
You will find it across Bagpi and near the main road. The stalls have many items selling below 200 pesos. It is open on all days except Wednesdays from 8:00 am to 8:00 pm. However, on Mondays and Thursdays, it opens at 10:00 am and closes at midnight.
Igpai Garments Centre
Its location is opposite TMT. The vendors here sell bed sheets, pillowcases, men's clothing, and much more. It is open on all days except Wednesdays from 8:00 am to 9:00 pm. However, on Mondays and Thursdays, it closes at midnight.
All Star Tiangge
All Star is near the main road alongside Igpai. Stalls here sell clothes as well as curtains and doormats. It also has a food section. Like Igpai, it is open on all days except Wednesdays from 8:00 am to 9:00 pm. On Mondays and Thursdays, it opens at 8:00 am and closes at midnight.
Parkay Eugene Tiangge
It is open every day except on Mondays. It opens from 8:00 am to 5:00 pm.
EMF Tiangge
You will find it next to Igpai, opposite Octagon. On Mondays and Thursdays, it opens from 9:00 am to 1:00 am the following day. On Fridays it opens at 11:00 am and closes at 11:00 pm. On Saturdays it opens from 8:00 am to 10:00 pm.
Octagon Fashion Shop
It is alongside TMT. The stalls are arranged in an octagon shape hence the name. It opens on Mondays and Thursdays from 10:00 am to 10:00 pm and on weekends from 8:00 am to 7:00 pm.
Freedom Bazaar
It is just after McDonald's. It looks relatively new and has only two tents called Freedom 1 and Freedom 2. It is open every day from 8:00 am to 7:00 pm except on Mondays and Saturdays. On these two days, it closes at 9:00 pm.
Masuerte 4JC Tiangge
It is also known as the online Tiangge for having a Facebook page called Masuerte 4JC Tiangge Home of Taytay RTWs. It opens on Mondays and Thursdays from 10:00 am to midnight and on Saturdays from 8:00 am to 3:00 pm.
READ ALSO: Changing Consumer Habits due to e-Commerce
How to get to Taytay Tiangge
If you are using your private vehicle, you can use Google Maps or Waze to find it. Pick Club Manila East as your destination and follow directions. It is very hard to miss; just lookout for a large piece of land filled with tents and vendors.The following directions will guide you on how to commute to Taytay Tiangge.
Commencing at Makati: Ride the MRT Ayala/Buendia/Magallanesto vehicle to Ortigas Station. From there, take a UV Express routed to Taytay/Angano/Binangonan.
From Manila (Quiapo): Ride the RRCG or G-Liner bus with a Taytay route.
How to go to Taytay Tiangge from Alabang: Take a jeep or UV Express at Starmall Alabang. Ensure you board one headed to Taytay.
How to go to Taytay Tiangge from Cubao: Take a jeep or UV Express going to Taytay/Angono at Araneta Center. Drop off at Club Manila East.
At Marikina: Get to the LRT2 Santolan station and find a jeep headed to StaLucia. Once there, get another jeep to Taytay and alight at the Tiangge landmarks.
Starting at Pasay: Board the MRT and alight at the Ortigas station. Walk along Robinson's Galleria and take a jeep going to Taytay/Angono/Binangonan. You can also take a G-Liner bus headed to Taytay from Robinson's Galleria.
Parking and eating places
There is a Taytay Tiangge parking space available near the stalls. It is located across the market, and the parking rates range from Php 50 to Php 100. In case you are hungry while shopping, you can eat inside the Tiangge that has food sections. You can also eat at restaurants near the Tiangge such as:
Mang Inasal
McDonald's
Chowking
Jollibee
Greenwich
What you should expect to find
Some of the garments available at both retail and wholesale prices include:
Women's fashion
Men's fashion
Children's clothing
Overruns
Sportswear
Shoes
Curtains
How much you should expect to spend
The lowest deal you can get is for about Php 20. However, the prices vary depending on the stall and also the items you want to purchase. The average cost of some items is:
Php 20 - Php 50: Undergarments
Php 20 - Php 150: Kids wear
Php 30 - Php 150: Tee shirts, skirts and shorts.
Php 100 - Php 200: Terno, official pants and pajamas.
Php 150 - Php 250: Footwear
Php 150 - Php 300: Dresses
Php 200 - Php 400: Pants
Php 200 - Php 500: Jackets and overruns.
Taytay Tiangge online shop
A couple of Tiangges have social media pages such as Facebook that they use to sell and market their garments. A Taytay Tiangge supplier (JDC) and some wholesalers also sell through the online store "Shopee."
READ ALSO: Explainer: Major tips to avoid too much online shopping
Tips on how to go to Taytay Tiangge
We have compiled some tips to help you maximize your shopping experience.
Bring sufficient cash: The sellers only accept cash so it will save you a trip to the ATM's.
Carry water: Shopping can be dehydrating, especially during summer. Drinking water will help you do more shopping without getting fatigued easily.
Bring lots of change and small bills. It makes it easy and faster to transact.
Wear comfortable clothes because it can be hot and crowded. Comfortable clothing makes shopping easier.
Go around the stalls first to compare before you decide to buy. Some vendors may have similar items for lower prices.
Write a list of things you wish to buy. It will help you avoid buying things you don't need and keep you from overspending.
Bring a big eco bag. It reduces the number of plastic bags from vendors. You will also carry a less bulky load because all the items will go into one big bag.
You get wholesale rates for purchases of 3 or more pieces. You can bring friends along so that you can buy together and save more. You can also shop for three pieces of different colors and designs for yourself.
Check the schedule before you go shopping. It will enable you to get updates on closing and opening hours, especially on public holidays.
Leave valuables such as jewelry at home.
Don't leave your luggage unattended.
Shop with a friend. It stops you from getting bored. A friend can also give opinions and help you choose from a large variety of items.
Check clothes well for tears or other defects before buying.
Make sure you are responsible for your litter. Use the bins and clean up after yourself.
Taytay Tiangge contact number
In case of any inquires you can reach them through:
Phone: +63 929 813 9931
Email: taytaytiangge@gmail.com
The amazing prices and great quality of garments in Taytay Tiangge make it every shopper's paradise. The shopping experience you will get shopping at Taytay will be one to remember. We hope this guide will make it easier for you.
Source: KAMI.com.gh