Gloria Diaz' biography, age, height, movies, family
Gloria Diaz is a respected former Filipino actress, model, and beauty pageant. She resigned in the 1960s. She was the first Filipino to be crowned the prestigious award, which made her country proud. Today, she still mesmerizes the world with her beauty despite her age.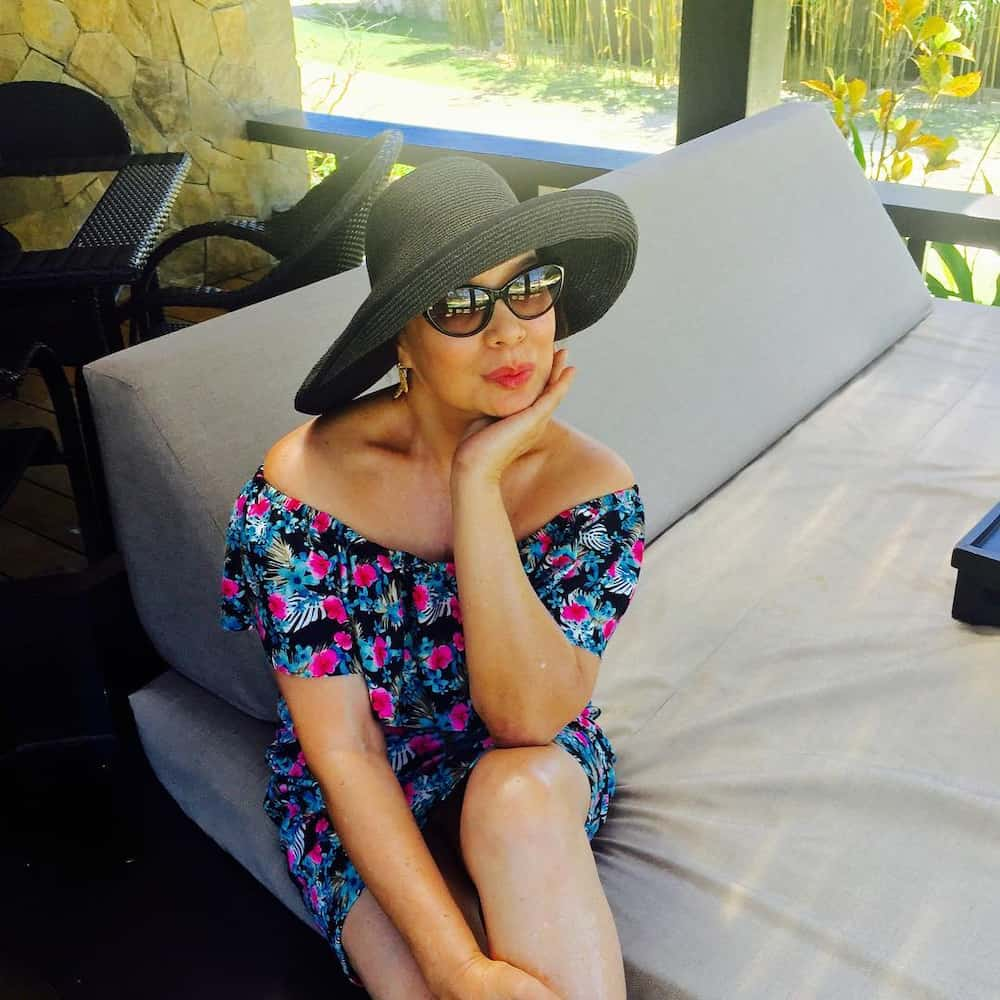 Gloria Diaz, Miss Universe 1969, was her famous title during the beauty contest in the USA, Florida. After that, she became well-known and began to travel the world, promoting the Miss Universe organization. She has been in the limelight ever since she joined the acting and entertainment industry.
Profile summary
Full name: Gloria Maria Aspillera Diaz
Year of birth: March 10, 1951
Gloria Diaz' age: 68
Marital status: Married
Husband: Gabriel Daza
Gloria Diaz' Nationality: Filipino
Gender: Female
Profession: Actor and model
Gloria Diaz' height in feet: 5' 5''
Gloria Diaz' Instagram:
Gloria Diaz' biography
The young Gloria Diaz was born in 1951 in Aringay, Philippines. Gloria Diaz' parents were Jaime Diaz and Teresa Aspillera. The beauty hails from a family of 12 children. She went to school in St. Scholastica College in her home, Manila.
Later, she was discovered by an industry insider who groomed her for the miss universe contest. She joined the beauty pageant industry for fun and never imagined the impact it would have on her life.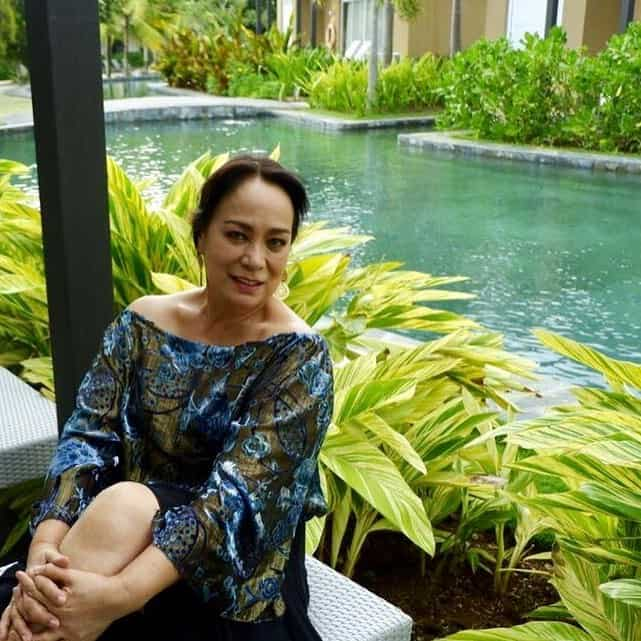 Career
At only 18 years and after training for some time with other top-notch beauty queens, she won the acclaimed beauty pageant crown in the USA. Her defining moment at the major event was when she was asked a question about how to welcome the men who had first landed on the moon, and her answer would later crown her the queen. Gloria Diaz and Margie Moran have been a media sensation since they both have been crowned Miss Universe in 1969 and 1973, respectively.
Gloria Diaz' movies
After modeling for seven years, she joined the acting industry, where she has been a phenomenal actress in several movies. She has played in the Ang Pinakamagandang Hayop sa Balat ng Lupa 1974, Jose Rizal 1999, Sagrada Familia 2009, and the recent Unbreakable 2019. Insatiable Gloria Diaz episode one and two of season two behind the scene highlights events that contributed to her success as a beauty pageant diva.
Who is Gloria Diaz' husband?
Gloria was first married to Gabriel Daza, a renowned businessman who was the father of her two children - Isabelle and Ava Daza. Her ex-husband later died in 2016 as a result of a heart attack. Gloria separated from her ex-husband, Gabriel, after a few years of their marriage and then got engaged to her recent partner Mike de Jesus.
Gloria Diaz' children
The former beauty pageant has three children. One of Gloria Diaz' daughters' name is Isabelle Daza. Ava Daza, who is in the fashion industry, is also the daughter of Gloria Diaz. Gloria Diaz' son is known as Raphael Daza. Isabelle Diaz was married to Adrien Semblat.
Gloria Diaz and Isabelle Daza are two peas in one pod in that Isabelle has taken after her mother in the acting and modeling industry. Gloria Diaz' younger daughter, Ava Daza, is 29 years while Isabelle Daza is 31 years. Gloria Diaz' daughter Ava Diaz is engaged to her longtime partner, Luch Zanirato.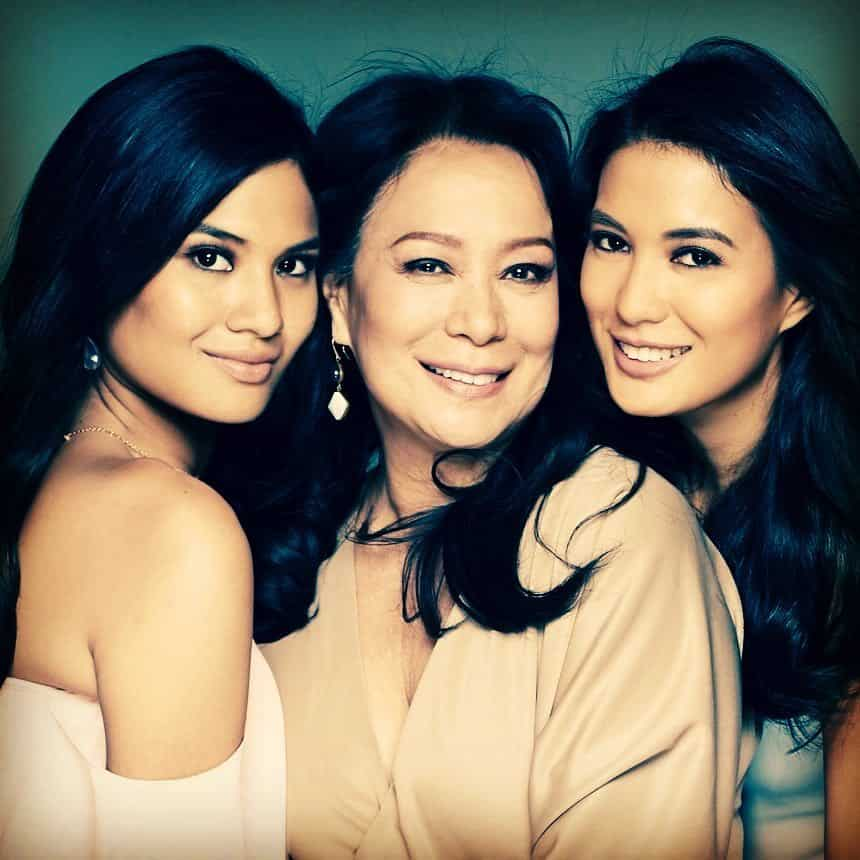 Gloria Diaz' family
Gloria Diaz' family tree is interesting as she is one of the many daughters of Jaime Diaz and Aspillera Diaz. Jaime Diaz-Gloria Diaz shared a special father-daughter relationship. One of Gloria Diaz' siblings, Rio Diaz, was an actress and beauty queen just like her sister, and sadly died of cancer. Gloria Diaz' sisters are ten in number.
READ ALSO: Lee Tae Im profile: Everything you want to know
Gloria Diaz on Maxine Medina
The former beauty queen remarked that Maxine had a one in a million chance of bringing the title back home. In an interview with ABS-CBN News, she explained that her views were not based on thinking that Maxine did not deserve the crown, but because they were hosting the beauty competition.
READ ALSO: Calvin Abueva wife: Everything you wanna know
Gloria Diaz, Miss Universe 1969, is a phenomenal woman who became the first to clinch the beauty pageant title at only 19 years. She continues to thrill her fans countrywide with her stunning looks as she ages gracefully.
READ ALSO: Donghae profile: Age, height, family, career, military
Source: KAMI.com.gh