VIXX members: names, ages, positions, profile
Many Korean music groups are slowly taking over the worldwide music industry. Despite their numbers, VIXX stands out. It is an all-boy group that has brought in a unique style of music and dance presentation. VIXX members always bring the house down with their incredible performances.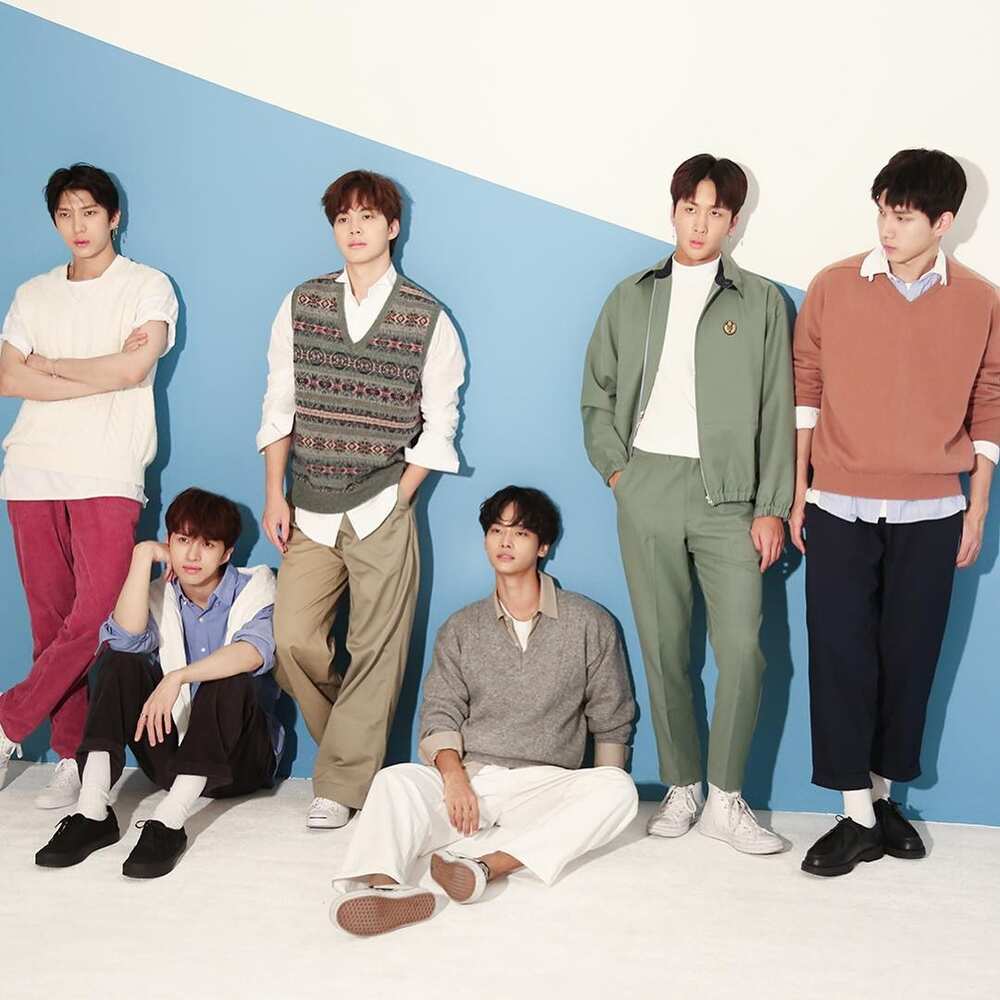 VIXX is a South Korean boy band formed from MyDOL, a Mnet reality show. VIXX members were picked from the ten contestants in the show. On 24th May 2012, the group made their debut with the first single, "Super Hero" under Jellyfish Entertainment.
VIXX profile
The profile summary of the group is as follows:
Name: VIXX
Origin: South Korea
Genre: K-pop
Debut: 2012- still active
Label: Jellyfish Entertainment
Twitter: @RealVIXX
Facebook: RealVIXX
Instagram: @vixx_stargram
Who are the VIXX members?
The group is made up of 6 gentlemen. The list of the VIXX members stage names is:
READ ALSO: Wjsn profile: members, discography, fun facts, meaning
VIXX members profile
Here is a summary of the VIXX members names, birthdays and the VIXX members position;
VIXX members' N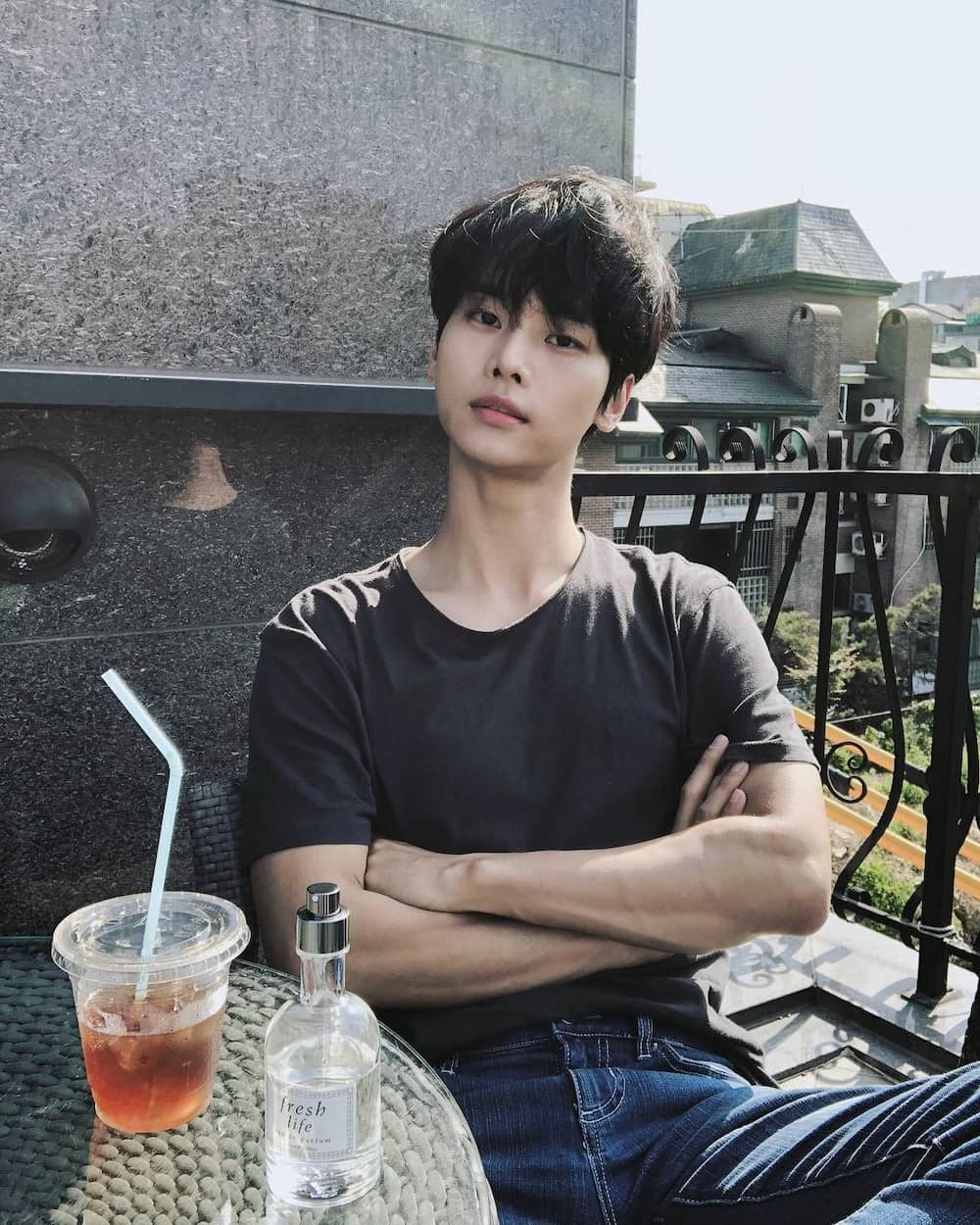 Name: Cha Hak Yeon
Position: Leader, main dancer, lead vocalist, center
Birth-date: 30th June 1990
Birthplace: South Korea
Height: 180 cm
Weight: 65 kg
Twitter: @CHA_NNNNN
Instagram: @achahakyeon
Facts about N
His nickname is Cha Leader.
His favorite food is all types of meat.
N has three siblings, one brother and, two sisters.
He has acted in various dramas such as "Hotel King" and "Cheer Up."
His favorite colors are red and black.
Ken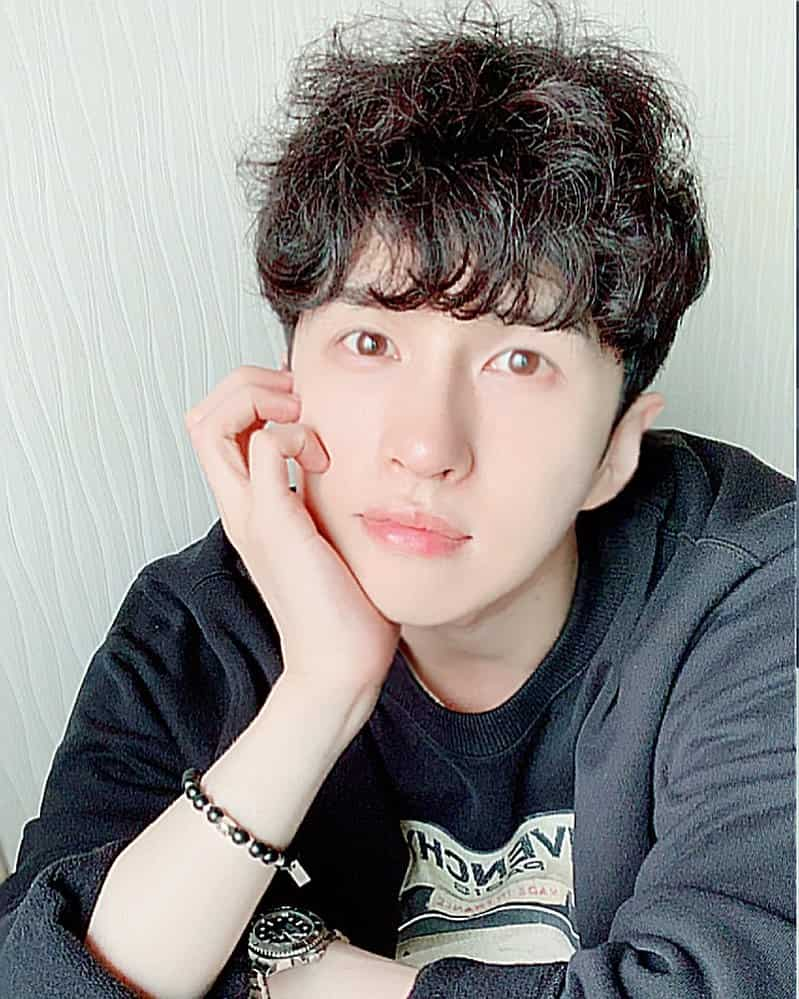 Name: Lee Jae Hwan
Position: Main vocalist
Birth-date: 6th April 1992
Birthplace: Seoul, South Korea
Height: 181 cm
Weight: 65 kg
Twitter: @jaehwany0406
Instagram: @keken_0406
Facts about Ken
His nickname is Kenchopper.
He has two older brothers.
His favorite food is chocolate.
VIXX members Ken acted in the drama "Boarding House no. 24" in 2014.
His favorite colors are white and black.
Ravi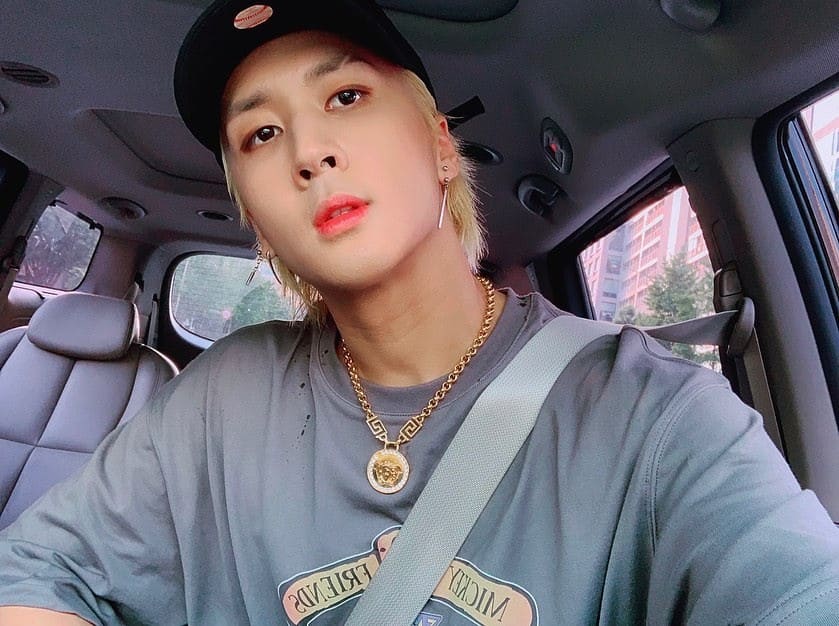 Name: Kim Won Shik
Position: Main rapper, lead dancer, vocalist
Birth-date: 15th February 1993
Birthplace: Seoul, South Korea
Height: 183 cm
Weight: 65 kg
Twitter: @RAVI_GTCK
Instagram: @ravithecrackkidz
Facts about Ravi
His nickname is Lucky Boy.
He has one younger sister.
Ravi has more than 130 copyrighted songs.
He loves body training.
His favorite colors are black and white.
READ ALSO: X1 profile: members, debut date, songs, fun facts
Leo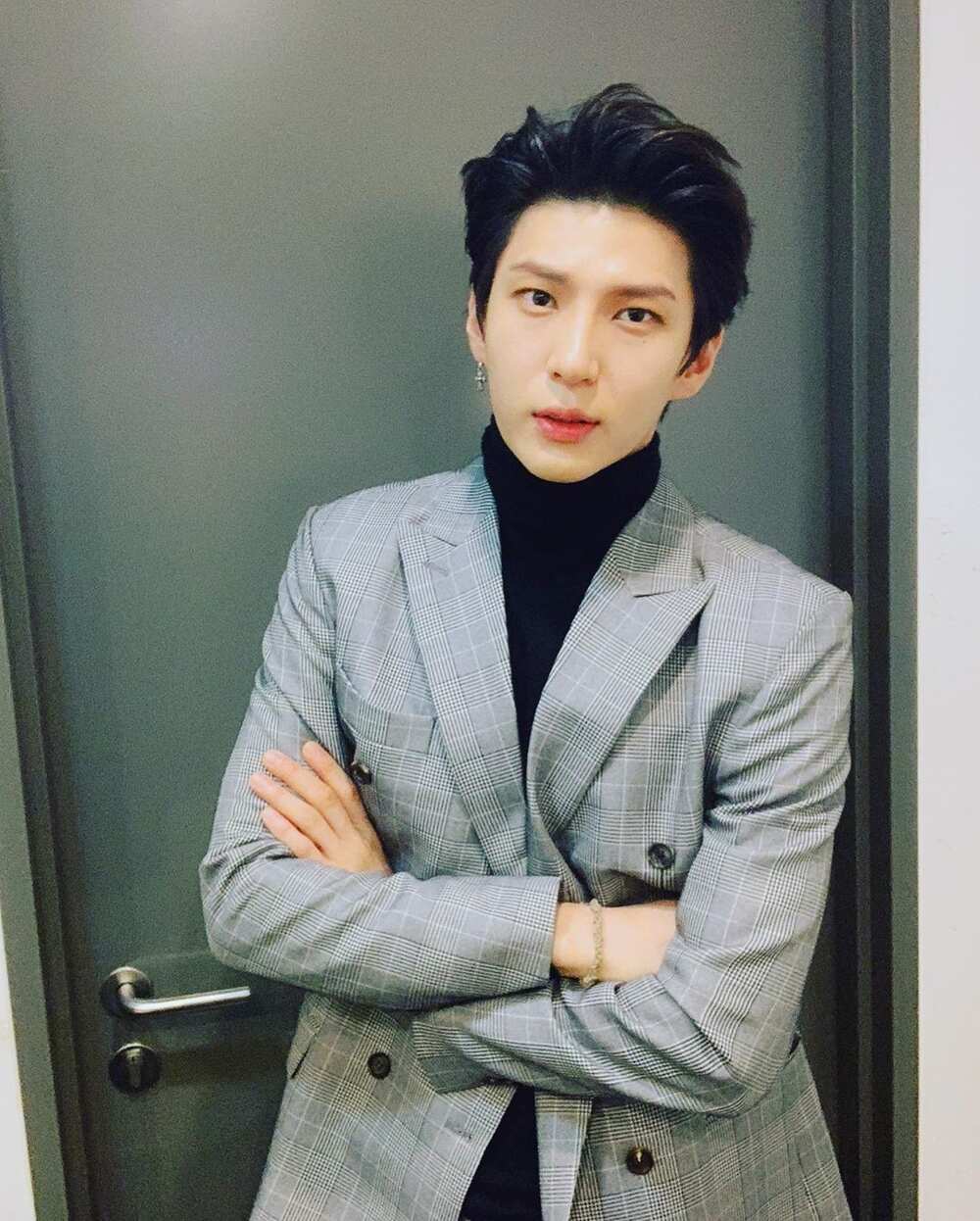 Name: Jung Taek Woon
Position: Main vocalist
Birth-date: 10th November 1990
Birthplace: Seoul, South Korea
Height: 181 cm
Weight: 59 kg
Twitter: @JUNGTW_LEO
Instagram: @Leo_jungtw
Facts about Leo
His nickname is Magical Voice.
He has three older sisters.
Leo was a member of the national youth soccer players for three years.
He has won championships in boxing and swimming.
His favorite colors are black and white.
Hongbin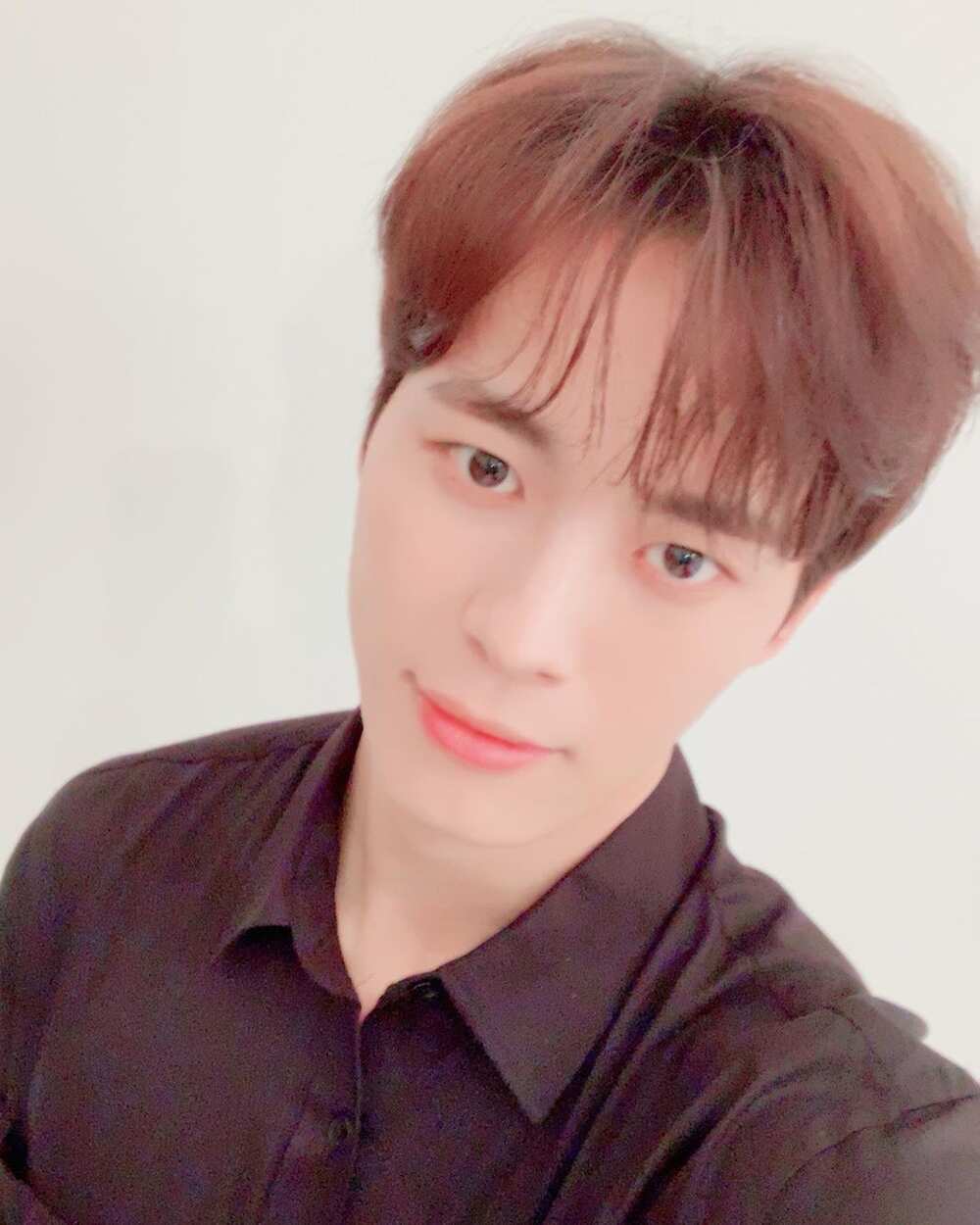 Name: Lee Hong Bin
Position: Lead rapper, vocalist, visual, face of the group
Birth-date: 29th September 1993
Birthplace: Seoul, South Korea
Height: 182 cm
Weight: 62 kg
Twitter: @RedBeans93
Instagram: @hongbiiiiin93
Facts about Hongbin
His nickname is Beans.
Hongbin has two older sisters.
His favorite foods are spaghetti, curry, and sour pork.
His favorite color is navy blue.
He acted in Korean dramas like "Moorim School" and "The Smile Has Left Your Eyes."
Hyuk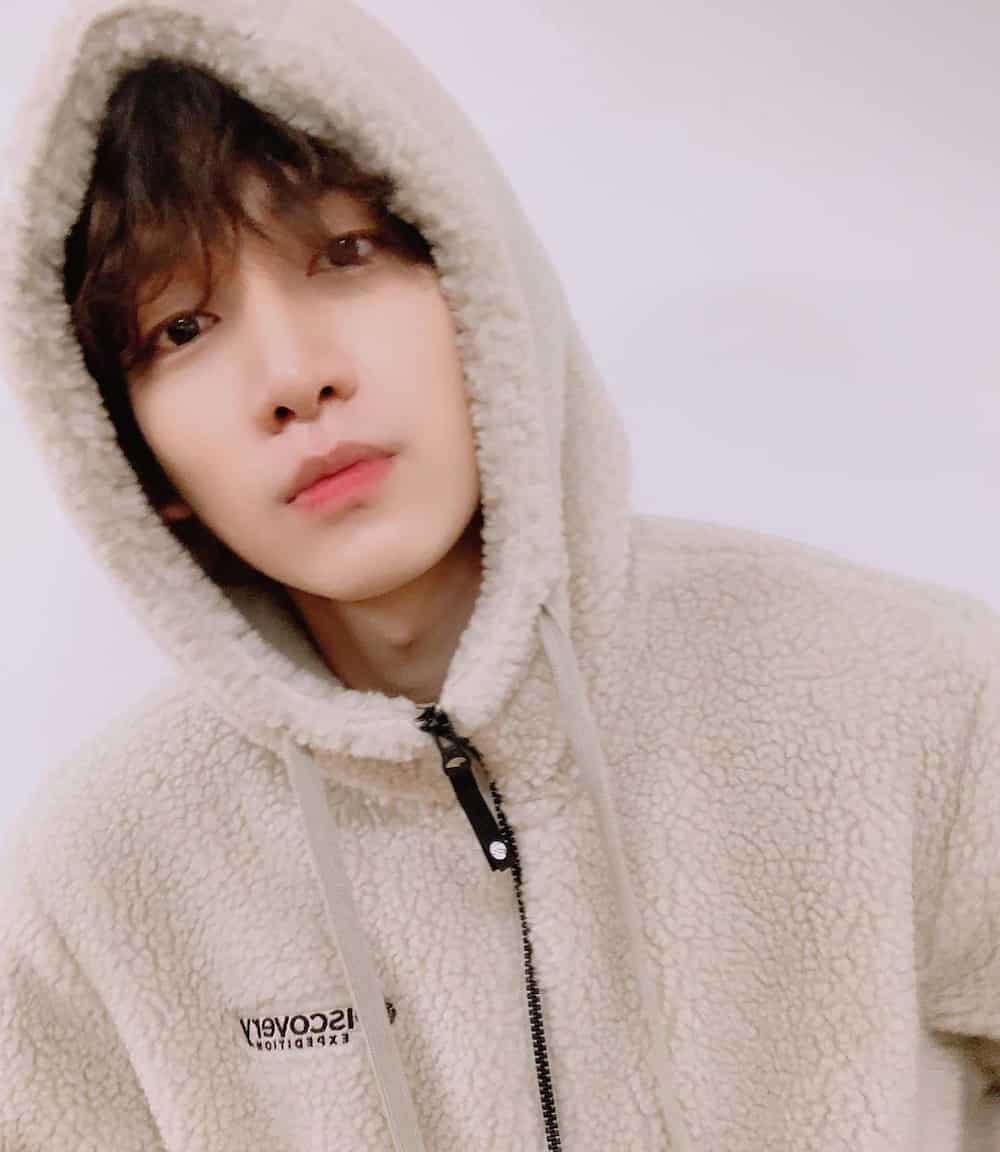 Name: Hang Sang Hyuk
Position: Main dancer, vocalist, maknae
Birth-date: 5th July 1995
Birthplace: Daejeon, South Korea
Height: 185 cm
Weight: 62kg
Twitter: @HSangHyuk
Instagram: @hsh0705
Facts about Hyuk
His nickname is Jungle Baby.
Hyuk has an older sister.
His favorite colors are black and white.
VIXX members Hyuk used to be in a parody band called Big Byung.
He loves reading.
What are the VIXX members ages?
According to the VIXX members birthday, their age order from the oldest to the youngest is;
N: 29 years
Leo: 29 years
Ken: 27 years
Ravi: 27years
Hongbin: 26 years
Hyuk: 24 years
VIXX members height
All the boys are tall. As described in the profile, Hyuk is the tallest, standing at 185 cm and VIXX members' N is the shortest standing at 180 cm.
Discography
Since their debut, the group has created great music over the years. They have 5 studio albums, 4 video albums, 25 music videos as well as 5 extended plays. They have also done collaborations and soundtracks under the VIXX members' name. Below are some of the albums and songs.
Voodoo
Chained Up
Eau de VIXX
Depend on Me
Reincarnation
Super Hero
Rock Ur Body
On and On
Eternity
Boys' Record
Zelos
Hades
Error
Can't Say
Hana-Kaze (花風)
Voodoo Doll
Milky Way
READ ALSO: Pentagon members profile: Name, birthday, height, age
Other projects
VIXX members are involved in philanthropy. In 2012, they became goodwill ambassadors for the salvation army. In 2013, they became ambassadors for "Eye Camp Expedition" together with the group, "Boys Republic." The other project they were involved in is the formation of an official sub-unit called VIXX LR.
VIXX members have been actively producing music for over seven years. Their music and appeal has a lingering effect because of their amazing tunes and unique choreography. We are glad to have made you better informed about this wonderful group and its members.
Source: KAMI.com.gh