IOI members profile: names, positions, ages, ranking, who left
The IOI members are the dream girls of the Produce 101 survival program. Their unique name and great vocals have made them a force to reckon with.
The name IOI means "Ideal of Idol." Founded in 2016, the group is a South Korean girl group made up of singers. It emerged from the Mnet Produce 101 show and initially consisted of 11 members. These IOI members were selected from some of the contestants in the show.
Who are IOI members?
They are a talented group of girls that ranked between positions 1 to 11 in the popular Produce 101 survival show. The IOI members' name includes Sejeong, Mina, Chung Ha, Yoojung, Doyeon, Chaeyeon, Nayoung, Yeonjung, Kyulkyung also known as IOI members' Pinky, Somi, and Sohye.
READ ALSO: Mocha Girls: members, profile, instagram, scandal
IOI members profile
We have complied a summary of the IOI members positions, IOI members Instagram,ages and IOI members' height below:
Chungha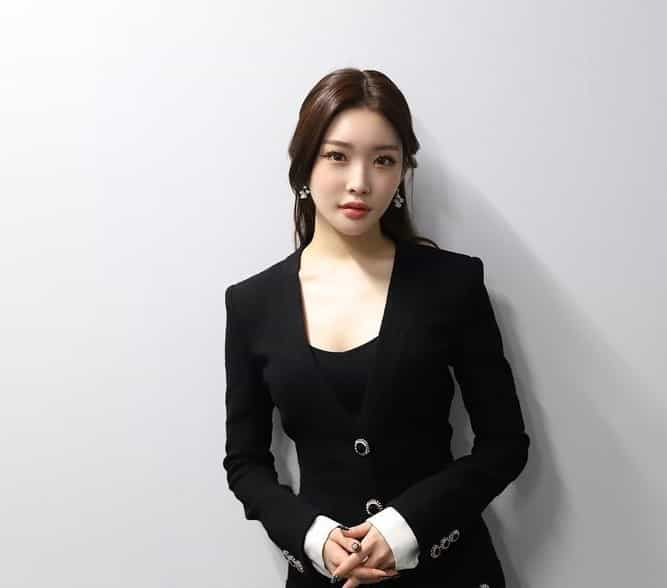 Name: Kim Chung Ha
Stage name: Chungha
Birth-date: 9th Feb 1996
Age: 24 years
Height: 161 cm
Position: Main dancer, lead vocalist, rapper
Instagram: @chungha_official
Facts about Chungha
Her nickname is Alcohol (SNL Korea 7 – May 7, 2016)
She went to Sejong University.
She loves watching movies alone.
She can speak Korean and English.
She lived in Dallas, Texas for almost 8 years.
Sejeong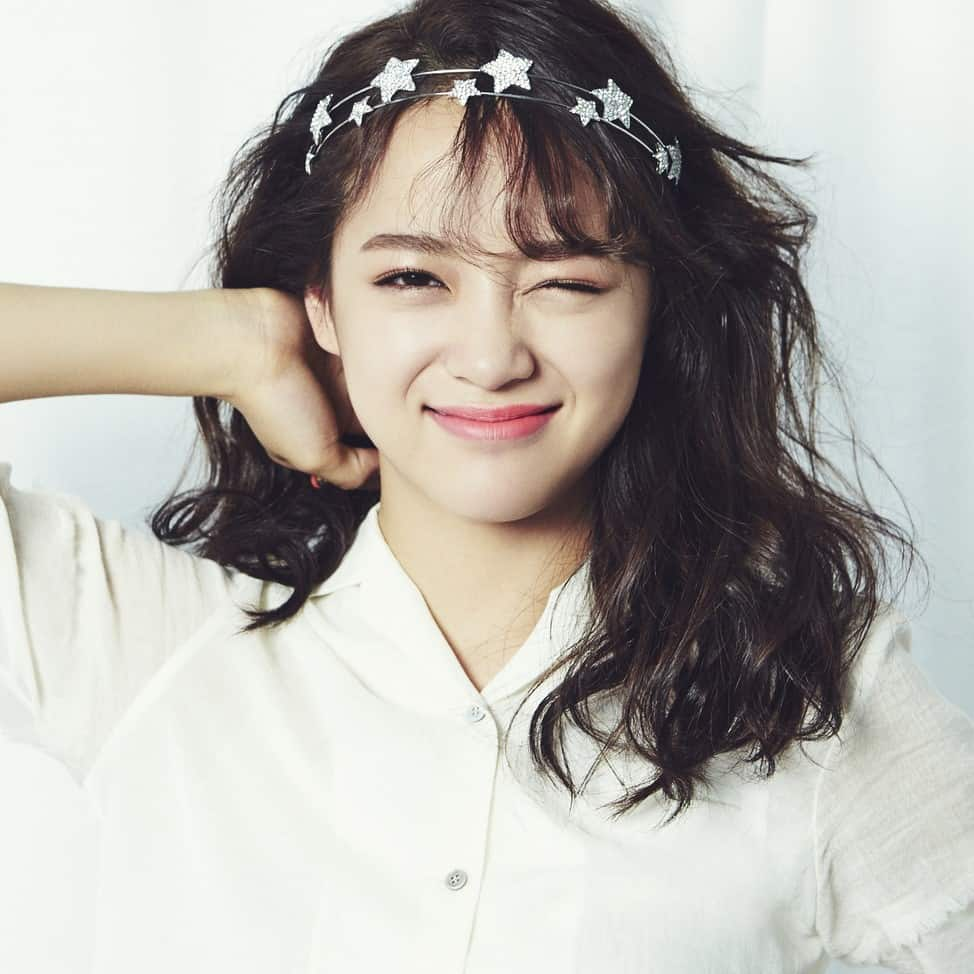 Name: Kim Sejeong
Stage name: Sejeong
Birth-date: 28th August 1996
Age: 23 years
Height: 164 cm
Position: Main vocalist
Facts about Sejeong
She was born in Jeonju, South Korea.
She went to Indeogwon High School.
Sejeong loves painting and re-watching movies.
She is the lead actress in the drama "School 17."
She is not good at memorizing things.
Mina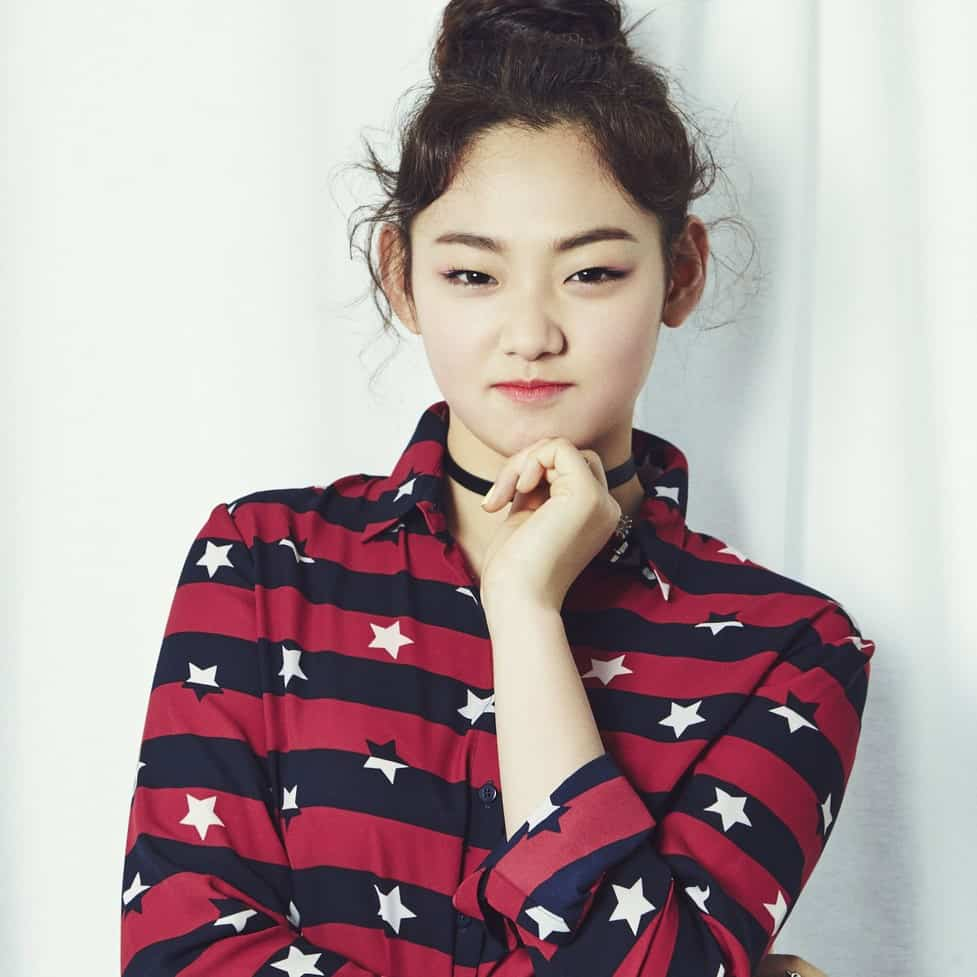 Name: Kang Mina
Stage name: Mina
Birth-date: 4th Dec 1999
Age: 20 years
Height: 164 cm
Position: Main rapper, vocalist
Facts about Mina
Her nickname is Juice Girl.
She went to Seoul School of Performing Arts.
She shares a birthday with Doyeon.
She loves traveling alone and watching dramas.
She is an only child.
Yoojung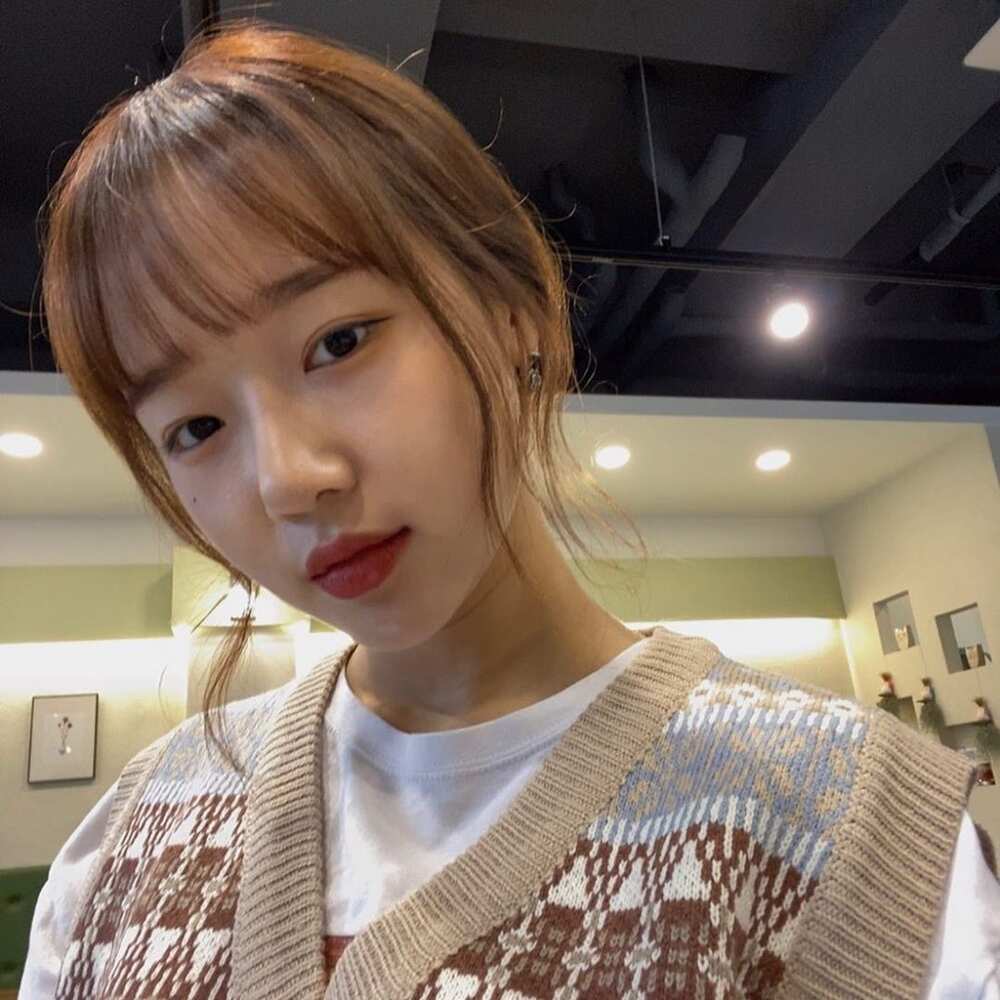 Name: Choi Yoo-Jung
Stage name: Yoojung
Birth-date: 12th Nov 1999
Age: 20 years
Height: 159 cm
Position: Main rapper, lead vocalist, main dancer, center
Instagram: @dbeoddl__
Facts about Yoojung
She went to Seoul Music High School.
She is an only child.
Yoojung loves painting and photography.
She raps and writes her own lyrics.
Her role model is Rihanna.
Doyeon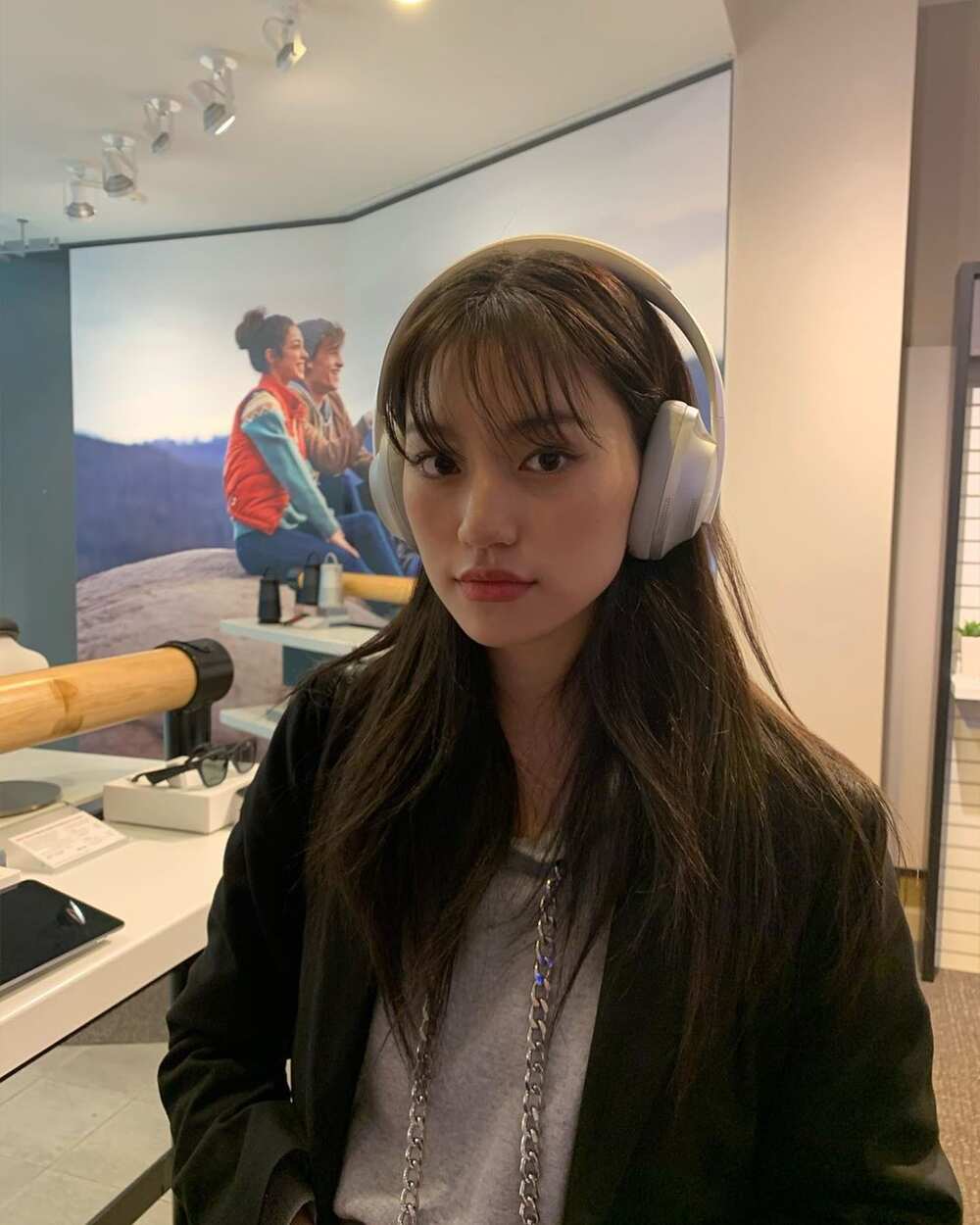 Name: Kim Do-Yeon
Stage name: Doyeon
Birth-date: 4th Dec 1999
Age: 20 years
Height: 173 cm
Position: Visual, lead dancer, vocal
Instagram: @lafilledhiver_
Facts about Doyeon
She is from Wonju, Gangwondo, South Korea.
She went to Sangji Girls High School.
She has an older sister and brother.
She loves watching movies and listening to music.
She was in the web drama "Idol fever" with Yoojung.
Chaeyeon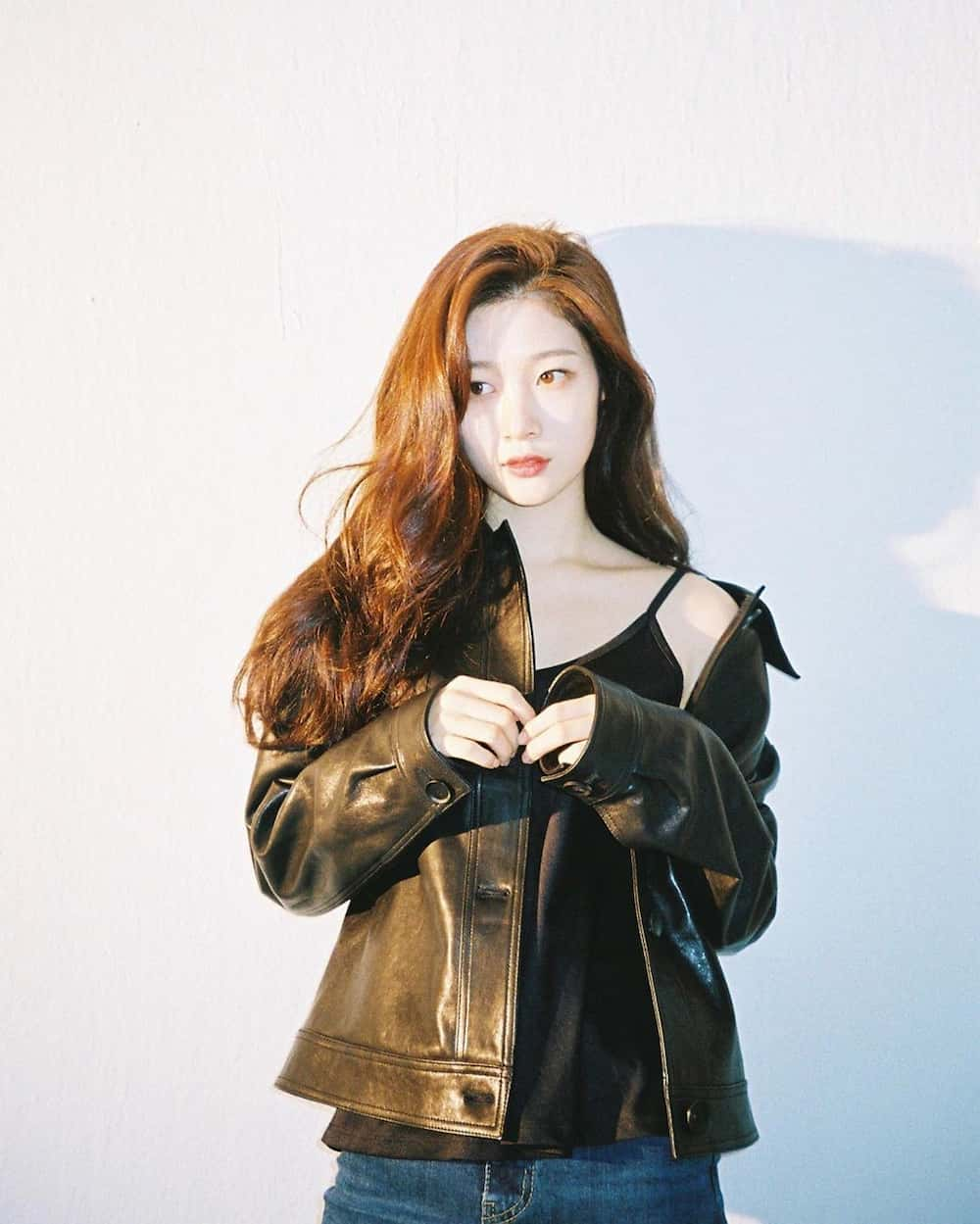 Name: Jung Chae-Yeon
Stage name: Chaeyeon
Birth-date: 1st Dec 1997
Age: 22 years
Height: 166 cm
Position: Vocalist, rapper, face of the group
Instagram: @j_chaeyeoni
Facts about Chaeyeon
She was born in Jeollanam-do, South Korea.
She went to Seoul School of Performing Arts.
She has an older sister named Jung.
She loves mobile games and movies.
Her nicknames are Cutie and Ending Fairy.
Yeonjung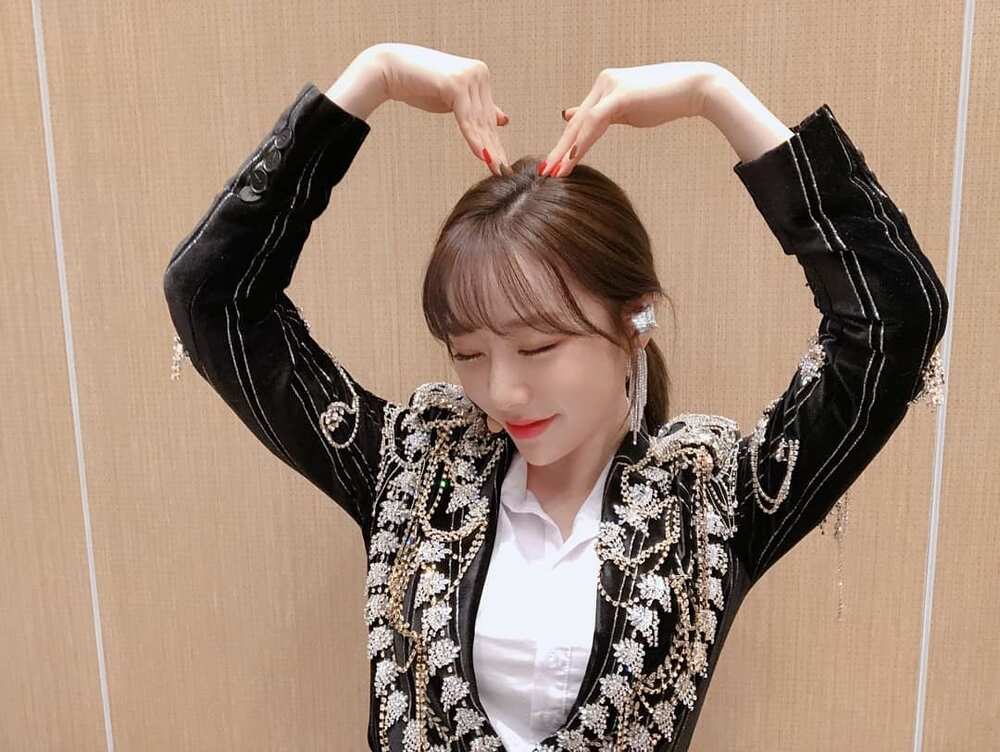 Name: Yoo Yeonjung
Stage name: Yeonjung
Birth-date: 3rd Aug 1999
Age: 20
Height: 167 cm
Position: Main vocalist, maknae
Instagram: @uyj_s
Facts about Yeonjung
She was born in Gwangmyung, South Korea.
She graduated from Hanlim Multi Art School.
She has a younger brother.
Yeonjung can play the guitar.
She enjoys playing alone.
Nayoung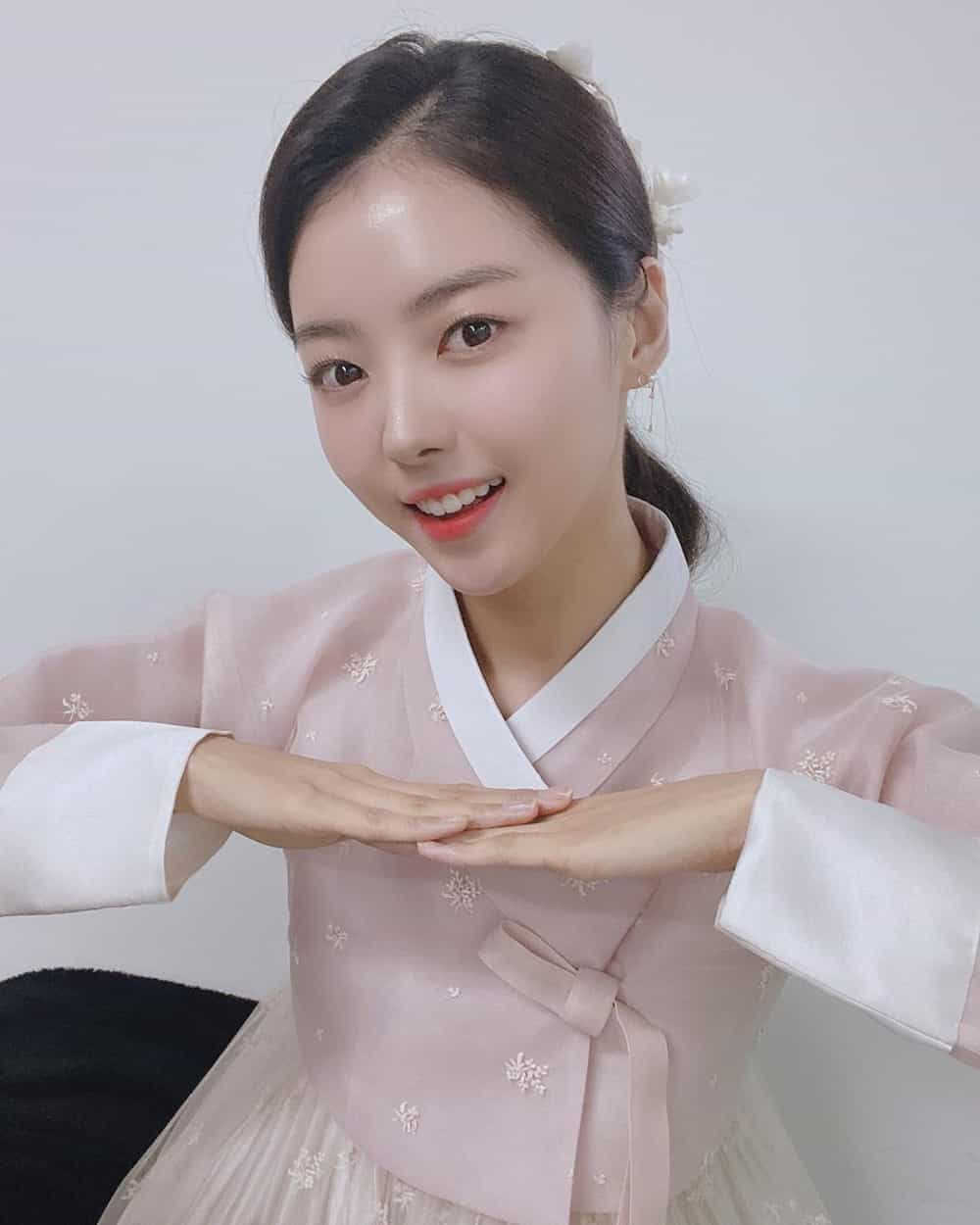 Name: Lim Na-young
Stage name: Nayoung
Birth-date: 18th Dec 1995
Age: 24 years
Height: 171 cm
Position: Leader, main dancer, lead rapper, vocalist
Instagram: @nayoung_lim95
Facts about Nayoung
She was born in Seoul but later moved to Asan.
She attended Dongduk Women's University.
She has an older brother.
Her parents own a restaurant.
She loves listening to music and drawing.
Kyulkyung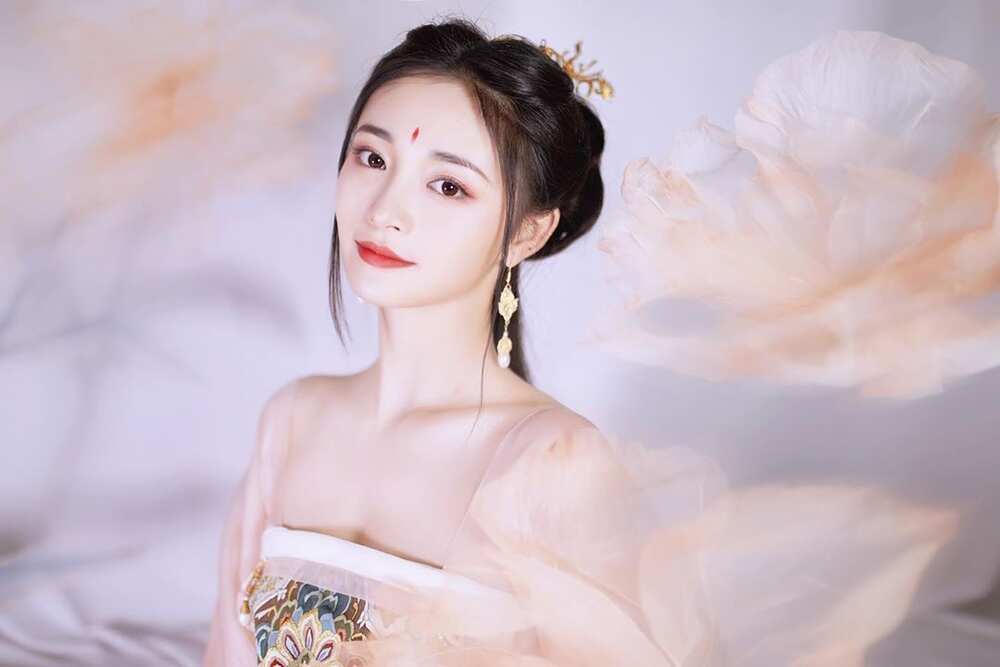 Name: Zhou Jieqiong
Stage name: Kyulkyung
Birth-date: 16th Dec 1998
Age: 21 years
Height: 166 cm
Position: Vocal
Instagram: @zhou_jieqiong1216
Facts about Kyulkyung
She attended Shanghai Conservatory of Music; Seoul School of Performing Arts.
She has a younger brother and sister.
She can speak Chinese and Korean.
She plays the piano.
Her mother runs a boutique in Shanghai.
Sohye
Name: Kim So-hye
Stage name: Sohye
Birth-date: 19th July 1999
Age: 20 years
Height: 163 cm
Position: Singer
Instagram: @s_sohye
Facts about Sohye
She attended Kyunggi Girls' High School.
She has a younger brother.
Her hobbies are penguin collection and picking up trash as she walks.
She plays volleyball.
She owns a cafe in Korea.
Somi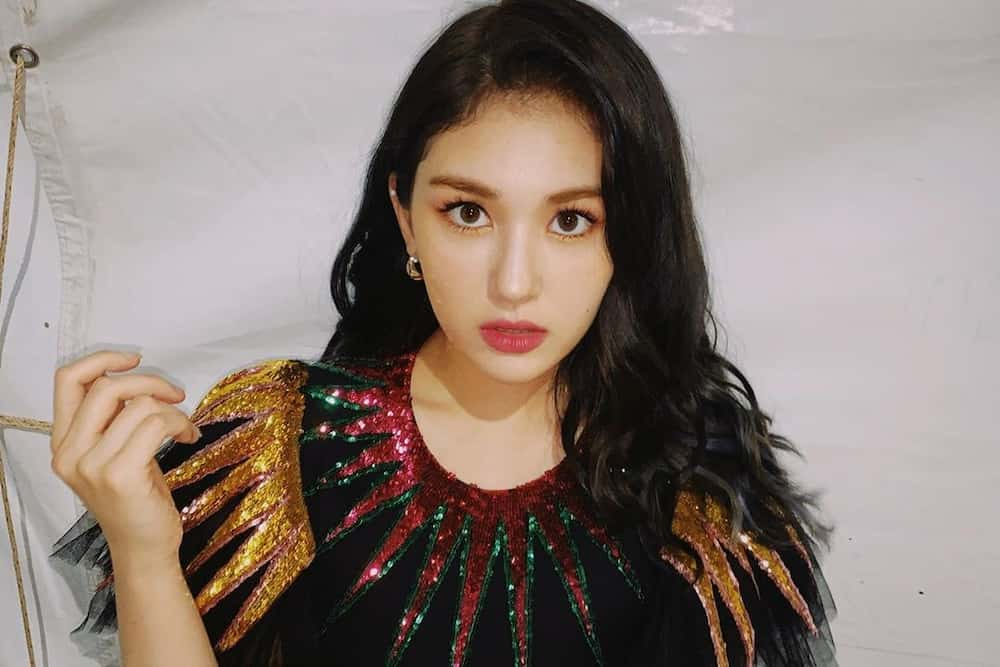 Name: Jeon So-mi
Stage name: Somi
Birth-date: 9th Mar 2001
Age: 18years
Height: 171 cm
Position: Vocal, maknae
Instagram: @somsomi0309
Facts about Somi
She attended Hanlim Multi Arts High School.
She has a younger sister.
According to the IOI members' age, Somi is the youngest.
Her specialty is cooking.
She holds a 3rd degree black belt in Taekwondo.
READ ALSO: Why Don't We members profile: Names, birthdays, age, snapchat
IOI members ranking
The IOI ladies were chosen according to their positions. They were picked from a pool of 101 contestants in the Produce 101 show. The ranking was as follows:
Somi– 1
Sejeong- 2
Yoojung- 3
Chungha- 4
Sohye- 5
Kyulkyung- 6
Chaeyeon– 7
Doyeon– 8
Mina– 9
Nayoung- 10
Yeonjung– 11
Discography
They produced their first extended play in May 2016 called "Chrysalis". In August 2016, the group's sub-unit released a single titled Whatta Man. The Whatta Man IOI members who formed the sub-unit included Namyoung, Chungha, Sohye, Yoojung, Doyeon, Somi, and Kyulkyung. The IOI members' Whatta Man song was an inspiration from the song "What a Man" by Linda Lyndell.
After this, they released an extended play called "Miss Me" in October 2016. The singles in the extended plays are as follows:
I.O.I (Intro)
Dream Girls
Knock Knock Knock
Doo-Wap
Crush
When the Cherry Blossoms Fade
Pick Me
Very Very Very
Hold On
More More
Ping Pong
M-Maybe
READ ALSO: Astro members profile: Instagram, roles, ages, names
What happened to IOI members?
On 5th Nov 2016, YMC entertainment confirmed that they would be disbanding the group. They held their final concert from 20th to 22nd January 2017 in Jangchung Gymnasium. The IOI members after disband went into solo careers while some joined other music groups.
IOI members Somi formed a fan interaction site. Chungha became a solo artist, while Sohye went into acting. For the other members we have complied a list of IOI members new group.
Nayoung and Kyulkyung became Pristin IOI members.
Sejeong debuted with Gugudan.
Mina debuted in Gugudan's subunit.
Chaeyeon appeared in the girl group DIA.
Yeonjung joined the group, Cosmic Girls.
Doyeon and Yoojung debuted in Weki Meki.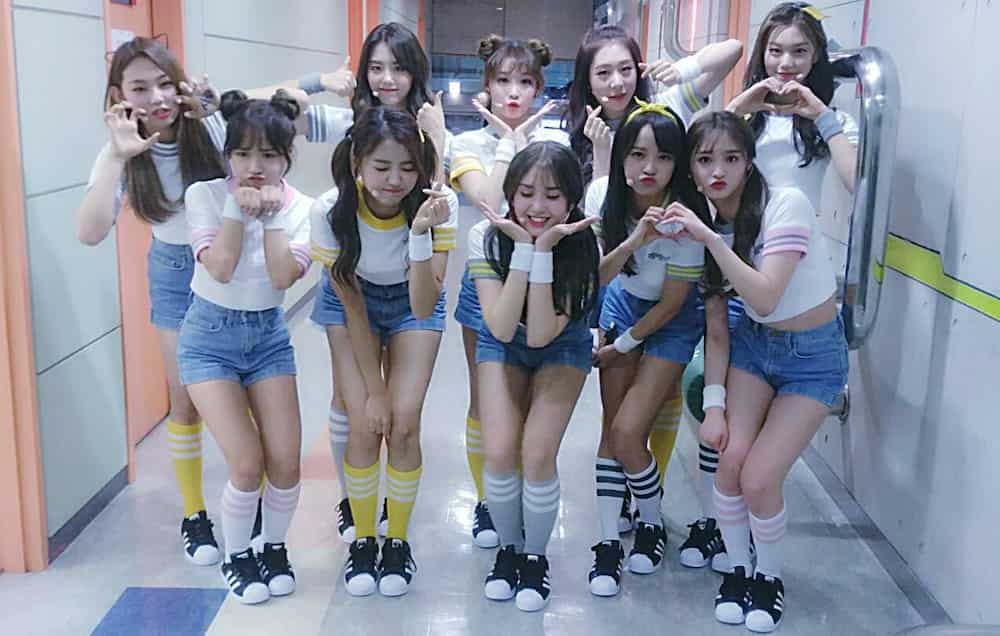 Where are IOI members now?
On 1st July 2019, Studio Blu announced the reunion of the group. However, some IOI members left and were not going be part of the reunion arrangement. They included Yoo Yeon-jung and Jeon So-mi. The announcement of the two IOI members leaving was received with mixed reaction because they were a favorite of many.
In September, Blu Studio, who were to produce IOI members, said the reunion would happen again in December 2019. However, the reunion was canceled officially on 29th October 2019. The production cited conflicts between the IOI members and the Mnet vote manipulation investigation.
Are wondering what happened to the IOI members after the failed reunion? Nayoung joined Sublime Artist Agency in August 2019. Sohye is an actress while the rest have continued with their music careers.
Social media accounts
Here are the group's online sites including the IOI members official Instagram.
The girls came into the limelight with such a promising future. The IOI members made their year full of activity with some brilliant songs. It is fulfilling to know that even if they are not together, they are doing well in their different ventures.
Source: KAMI.com.gh