SLU portal: login, admission, grades, alumni, forgot password
The city of Baguio is known not only for its cold weather but also for being the educational center of the North. Many prestigious universities are found in the city, and one of them is Saint Louis University (SLU). With its many applicants, their students turn to the SLU portal for university updates.

SLU is a four-campus university that started its roots from a humble one-room school for boys in 1911. As further developments followed, Saint Louis College turned into Saint Louis University on May 13, 1963. Now, the school is a home to numerous successful students, regarded as Louisians, of various degrees.
History
Saint Louis University was founded by one of the priests of the Congregatio Immaculati Cordis Mariee (CICM), Fr. Séraphin Devesse. CICM helped the school grow into a well-known university it is now.
The school aims to not only provide exceptional classes but also to instill four core values, namely Christian living, academic excellence, creativity, and social involvement, onto its students.
Here is a list of Saint Louis University schools:
School of Law
School of Medicine
School of Engineering and Architecture
School of Teacher Education and Liberal Arts
School of Nursing
School of Natural Sciences
School of Accountancy, Management, Computing, and Information Studies
School of Advanced Studies
Laboratory Elementary School
Laboratory High School
SLU portal, Baguio City
The university's online access is useful to already enrolled and upcoming students. It helps in the following:
Monitoring academic performance through SLU portal - grades
Access to records of tardiness and absences
Enrollment status and an online copy of the class schedule
Access to balances and statement of accounts
Latest updates on the campus
School's academic calendar and curriculum checklist
Downloadable PDFs (Student handbook, Manuals, Guidance center PDFs)
Dean's lister records
Personal details
Transcript of records
Despite having different campuses, the SLU portal login works for all Louisians and can even be accessed by alumni.
READ ALSO: A comprehensive guide on how to use Batangas State University portal
SLU portal, freshman application: Starting the semester
As new students of the university start their classes, they are advised to sign up in the SLU portal student account. The SLU portal sign up requires registering at the school.
SLU portal: application
To avoid the 'SLU portal user not registered' message on the website, Louisians are asked to register at the university's IT center, which is formerly the MIS office. It is located on the second floor of Fr. Jose Burgos Administrative Center at the main campus. From here, students can acquire their user IDs and passwords for the SLU portal admission and registration.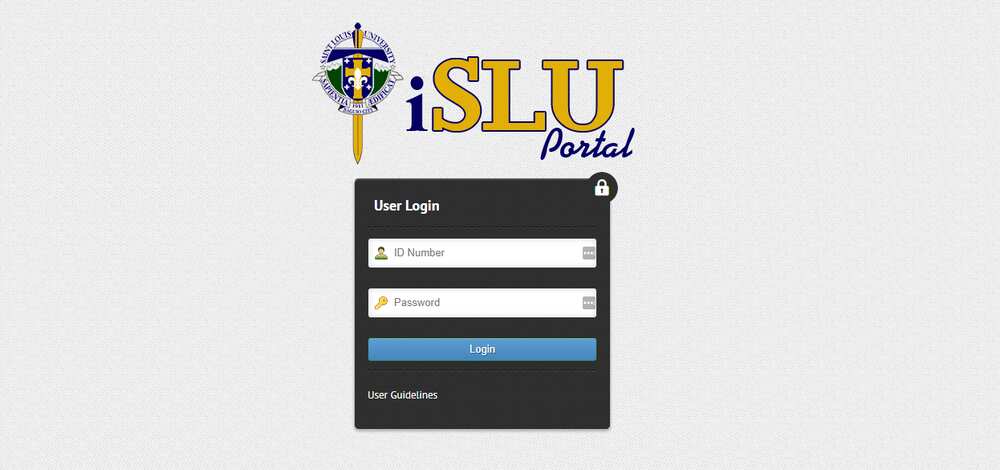 Additionally, parents and guardians can also access iSLU by signing up at the school's registrar's office. It is located at the Diego Silang building.
Online personal assistant
Saint Louis University's online iSLU is beneficial to both students and parents when it comes to having education-related information at just one click away. However, what does a student do when they encounter the 'SLU portal forgot password' problem?
READ ALSO: UPHSD Portal student, grade, help, Las Pinas
Do not worry; the account is not locked forever. Re-accessing the SLU portal Baguio requires visiting IT center for registration.
SLU portal: freshmen
An online registration for undergraduates at Saint Louis University is also available in the SLU portal freshmen application. For new applicants, they must fill out personal information, educational background, and the course they are applying for in the university for the college entrance examination.

Alumni access
After graduating, former Saint Louis University students can still access SLU portal alumni login. Upon opening the alumni iSLU, graduating Louisians are asked to answer a school survey regarding facilities, buildings, and services.
The iSLU for alumni has little to no differences from the one for students. However, a job vacancies tab is now available for graduates instead of the grades section. It also indicates the date of graduation and last semester enrolled.
Signing in to the SLU portal is an integral and memorable part of being a student at Saint Louis University. Louisians can feel at ease, knowing that they have iSLU to rely on for their academic information.
READ ALSO: What you need to know about ARIS portal login, app, student
Source: KAMI.com.gh