How to cook chopsuey: with milk, oyster, liver, pork, chicken
Chop Suey is a classic American-Chinese dish that has been widely-adopted by Filipinos as one of their staple dishes typically eaten with rice. Over the years, the recipe of chopsuey has become heavily personalized to fit the taste preferences of whoever is preparing it, and in the process, the ingredients started to vary. Do you know how to cook chopsuey Pinoy style?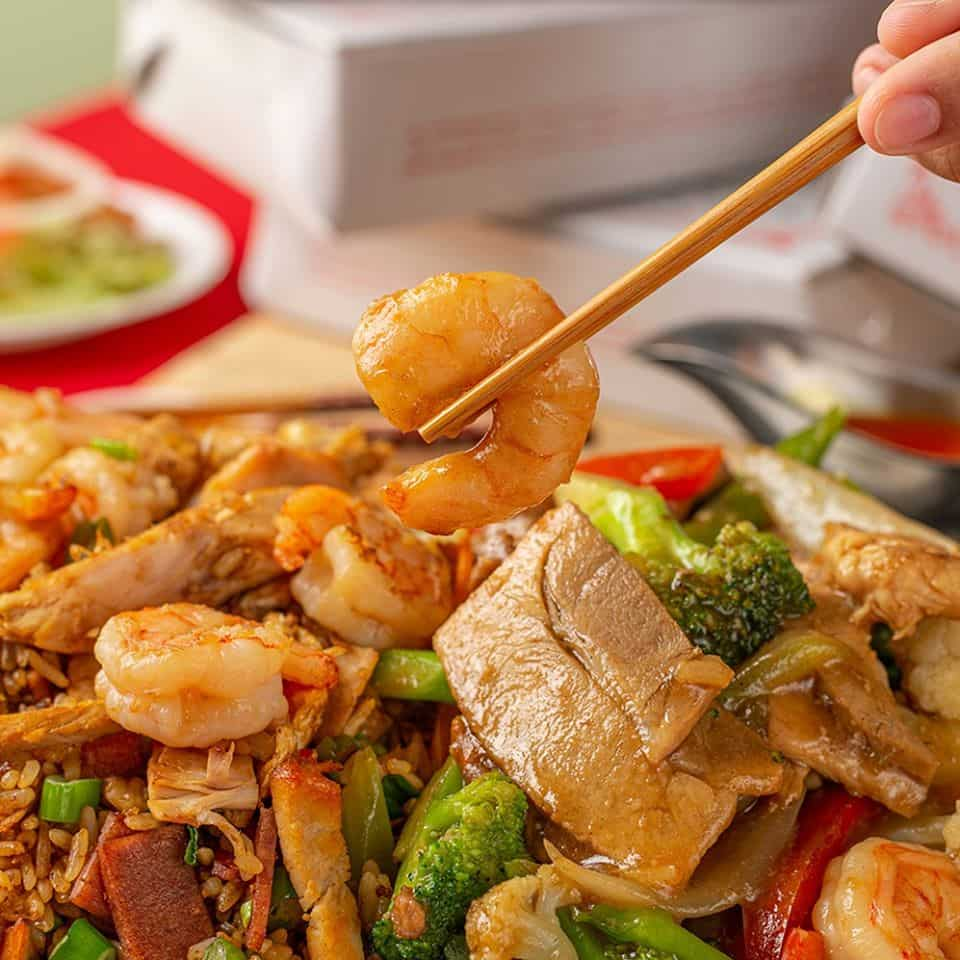 Chopsuey is a Chinese-style American dish consisting of small pieces of meat, chicken, etc., stir-fried with bean sprouts, onions, broccoli, mirliton squash, and other vegetables and seasoning. It is an all-time favourite dish for meat and vegetable lovers because when prepared the right way, it seamlessly blends the scrumptious taste of the vegetables and the meat.
How to cook chopsuey recipe
These simple but amazing chopsuey recipe (s) will teach you how to cook chopsuey chicken or pork, depending on your preferences.
Ingredients
Assorted crunchy vegetables (broccoli, cauliflower, cabbage, carrots, baby corn) (1 cup each)
Quail eggs (20 pcs, boiled and peeled)
Liver (250 grams, cut into medium-sized cubes)
Chicken breast (250 grams, medium-sized cubes)
Corn starch
Vegetable oil
Medium-sized garlic and onion
Salt and pepper
Water
Procedure
1. Parboil the vegetables in scolding hot water with salt. Parboiling means to drench the vegetables in hot water, and then soaking them in an ice bath afterwards. This process ensures that the vegetables will retain their crisp and juicy colour and texture.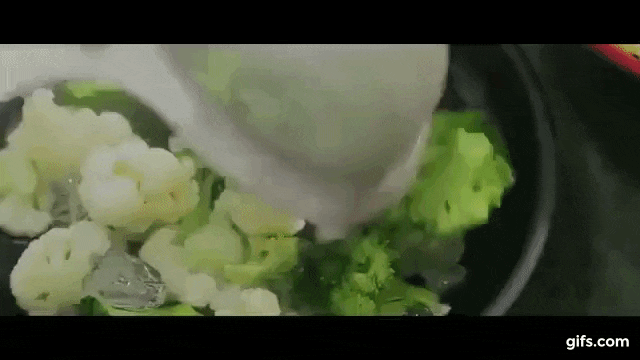 2. Drain all the liquid from the vegetables. Set aside.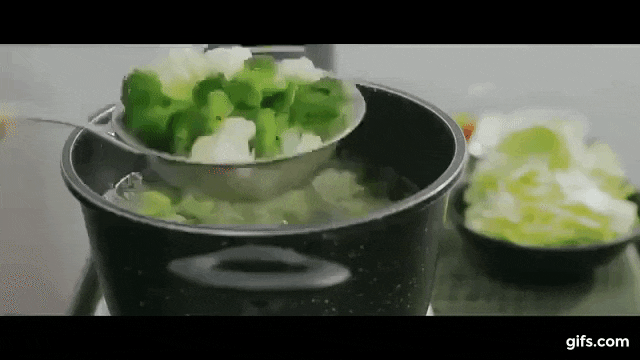 3. Add enough vegetable oil to a frying pan and put it on medium heat. When the desired temperature is reached, add liver and continue stir-frying it until medium cooked. (Note: You can substitute butter for oil in this process for whatever health concerns you may have.)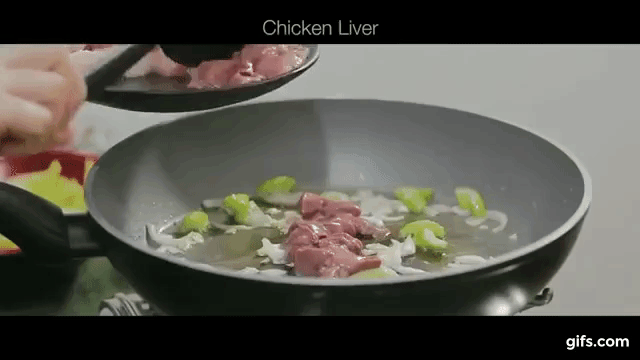 4. Add the chicken and garlic once the chicken is medium done. Stir fry until ingredients are fully cooked. (Note: Do not fry the liver at the same time as the chicken lest the liver will break apart because of overcooking)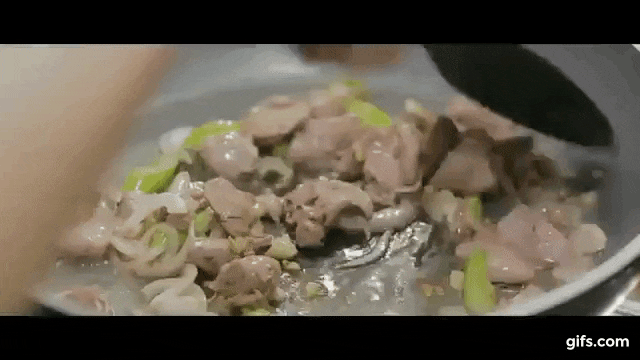 5. In a bowl, combine 1/4 cup of cold water and corn starch and stir until corn starch is dissolved. Add mixture to the pan, stirring gently. Keep mixture over low heat for about 1 to 2 minutes or until sauce is thickened. Season with salt and pepper as it is cooking.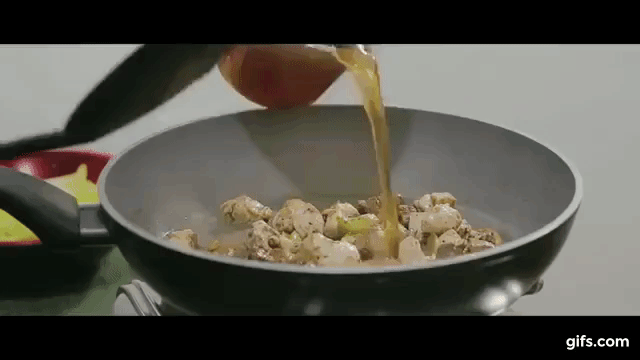 6. Add the vegetables and the quail eggs and continue to stir-fry over low-medium heat for about two minutes. Do not overcook or the vegetables will sag, resulting in a poor presentation of the dish. Quail eggs are optional, but everyone knows that chopsuey with quail egg is the best.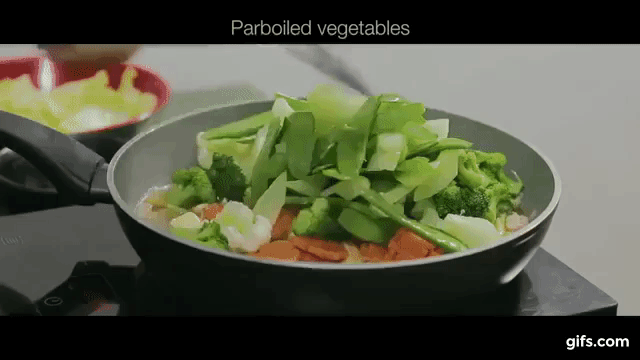 7. That's it. You have just learned how to cook chopsuey with cornstarch. You can now transfer your freshly prepared chopsuey into a bowl then serve. (Note: it is best to serve the dish right after cooking so you can eat it while the vegetables are still fresh and crunchy) If you want to know how to cook chopsuey with oyster sauce, just follow this recipe but substitute oyster sauce for the cornstarch and use less water.
How to cook chopsuey with milk
Chopsuey with milk, chicken, or liver is a staple Filipino dish you will find served in most households or in carinderias (street eateries). If you've had it, you've probably asked, "How to cook chopsuey with liver and milk?" This is how:
Ingredients
Evaporated milk
Vegetable oil
Chicken Liver (optional)
Boiled quail eggs
Carrots, baby corn, cauliflower, broccoli, cabbage, mirliton squash (sayote), snowpeas
Onion and garlic (diced finely)
Salt and pepper
Procedure
Sautee garlic and onion in a pan over medium heat.
Add the liver and continue to cook while you gradually adjust the flame to medium-low.
Once the liver is about medium done, add the vegetables. Pro tip: you can add any quick-cook veggies or mushrooms into the mix. Just not the ones with a very strong smell and taste such as bitter melons.
Add the evaporated milk and continue to sautee until all ingredients are done. Season with salt and pepper.
Adding water is optional. You can add water if you find that pure milk is too creamy, but evaporated milk usually isn't.
6. Serve. Note: This is also how to cook chopsuey with liver. If you have a family member who does not like liver, you can always use pork or chicken, or you can prepare it with no meat at all.
How to cook chopsuey with pork
To prepare a delicious version of the dish with pork, simply follow any of the recipes above but add fried or boiled pork. Season the meat accordingly. If you want to know how to cook chopsuey pork free, simply do not add any pork.
How to cook chopsuey with chicken liver still intact
The chicken liver breaks apart easily when overcooked. To keep it intact, add it last in the ingredients when cooking and maintain a lower heat once the liver is in the pan.
READ ALSO: How to make Maja Blanca?
Tips and tricks in preparing this dish
Don't skip parboiling the vegetables by drenching with hot, salted water for a minute and then transferring them to an ice bath. This process will help retain the freshness of your veggies even then they are later heated with the rest of the dish.
Use your best judgment when adding water to the sauce. When using cornstarch for the sauce, you can follow a 1:1 ratio. Water is not usually necessary when using milk, but you might need more water when you are using oyster sauce (depending on the brand.) Alternatively, there are premade chopsuey sauces you may find in your local wet market.
You can add other vegetables in the mix, as long as they are the kind that requires little to no cooking. Furthermore, if you are learning how to cook chopsuey without meat, you have the best opportunity to undercook your vegetables which veggie lovers prefer.
If you or your family love vegetable-packed dishes, then knowing how to cook chopsuey is one of the best culinary skills you can have.
READ ALSO: How to make ice candy: simple step-by-step recipes
Source: KAMI.com.gh