Manny Pacquiao net worth: How much does he earn?
Emmanuel Pacquiao is one of the most celebrated Filipino boxers, media celebrities, and politicians. He is popularly known to the world more for his illustrious boxing career than the other two. As a sportsman, he is not only famous but also boasts of an incredible amount of wealth. Manny is currently serving as a senator in the Philippines. His different careers have earned him a substantial amount of money. What is Manny Pacquiao net worth? And how much does he earn in a year?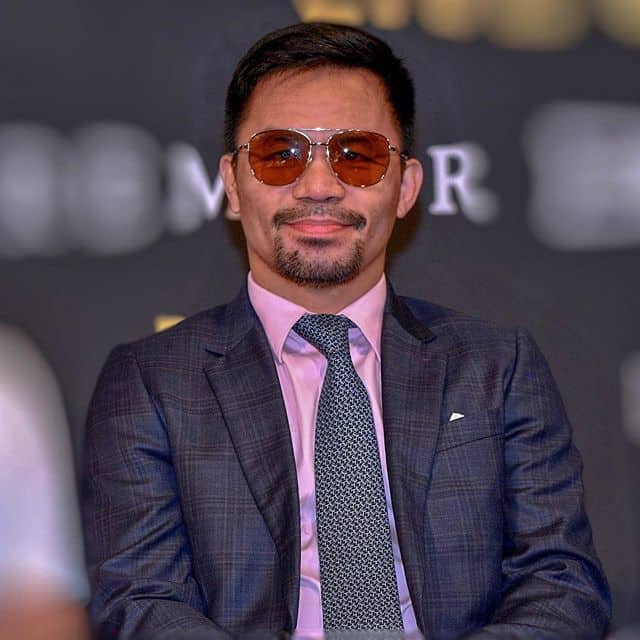 Boxing has risen to become one of the most popular sports in recent years, and the income of different fighters is a true reflection of this fact. The story of Pac-Man's rise from low-income family background to world-wide fame is remarkable and inspiring. The boxer is immensely popular in the Philippines and has featured in movies, television shows, and advertisements. Throughout his career as a boxer, Manny has won numerous accolades.
Manny Pacquiao net worth and biography
The Filipino boxing king was born in Kibawe, Bukidnon, in the Philippines on December 17th, 1978. He is the fourth child of Rosalio, and Dionesia Dapidran, his father and mother respectively. His parents divorced when he was in the 6th grade. Despite this, the fighter completed his elementary studies at Saavedra Saway Elementary School.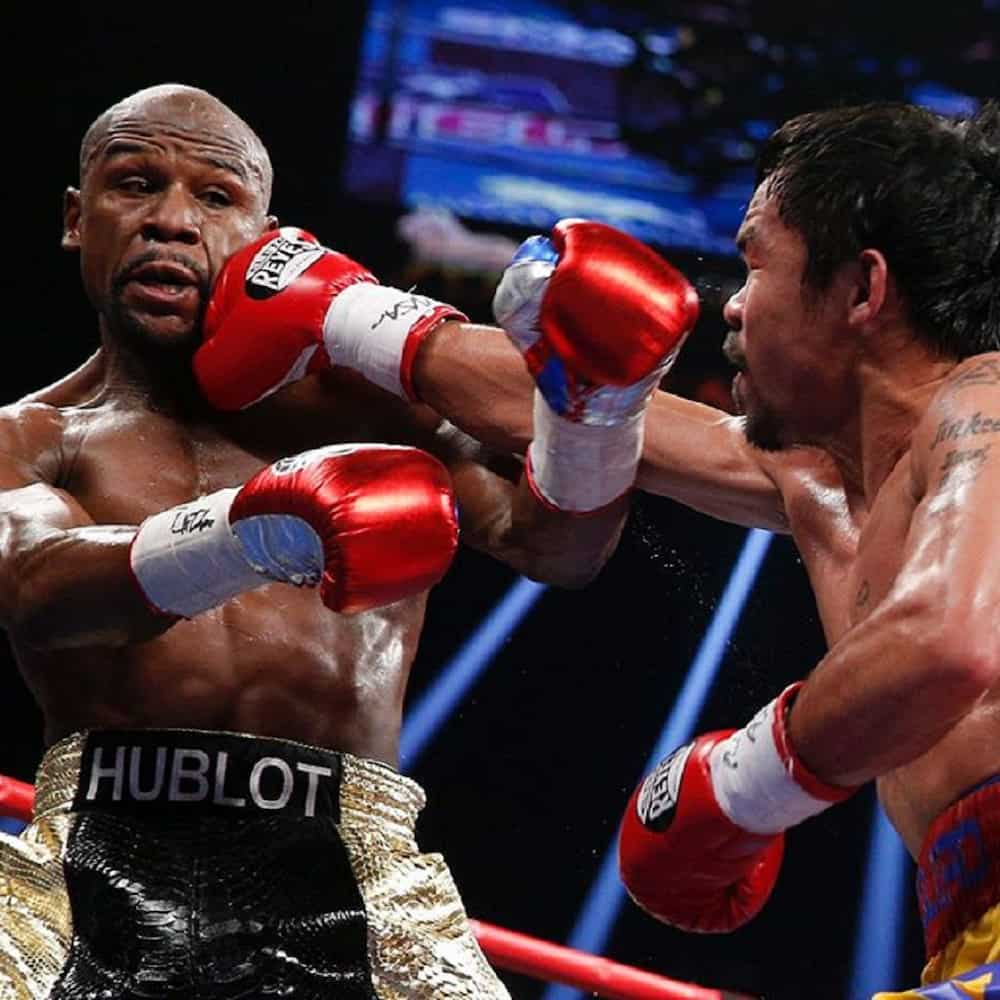 Due to the separation of his parents and poverty, the boxer dropped out of high school and moved to Manila, from where he began training as a boxer. Despite his humble family background, Pacquiao net worth is a clear indication that the athlete has established himself as one of the wealthiest sportsmen in the world.
Considering the boxer's hard work and immense success both inside and outside the ring, most of his staunch fans are pound to ask how much the athlete is worth. It is no doubt that he has made a lot of money out of his career. However, none of his income has come on a sliver plate.
READ ALSO: Wanna One members profile: age, leaders, birthday, songs, awards
How much is Manny Pacquiao worth now?
According to celebrity net worth, Manny Pacquiao net worth 2019 is a staggering $220 million. He ranks sixth on the list of top twenty wealthiest boxers in the world. He has amassed his wealth through his career as a boxer, actor, politician and from various brand endorsements.
A breakdown of Manny Pacquiao net worth Forbes
With this mind-boggling amount of wealth, the athlete ranks at position ninety two in the list of The World's Highest-paid Athletes Earnings 2019. As of November 6th, 2019, the boxer was earning $26 million. This figure is an accumulation of his salary and endorsements deals.
Salary: $24 million
Endorsements: $2 million
The fighter has made his wealth honestly. other than from boxing, he also has invested in real estate and other businesses. Currently, he is a senator with a mouth-watering salary having served previously in the House of Representatives.
His fight against the award-winning American boxer Floyd Mayweather remains as best selling battle in the history of the game. The contest garnered 4.6 million pay per view buys.
READ ALSO: Red Velvet members profile: birthdays, height, age, main singer
Houses and cars
The boxer enjoys a lavish lifestyle with numerous vehicles and homes to his name. He owns a mansion in Boracay, in Laguna, and another one in Gensan. Manny also owns a house in Beverly Hills in America. Besides, he owns yachts and private planes plus more than a hundred cars.
Manny Pacquiao net worth is a clear reflection of the athlete's hard work and determination. He has earned money from the sport and endorsements as well as from being a politician. He remains one of the most influential sportsmen in the world at the moment.
READ ALSO: Sharon Cuneta bio: age, net worth, siblings, awards, children
Source: KAMI.com.gh