Duterte to use pick-up truck as presidential vehicle?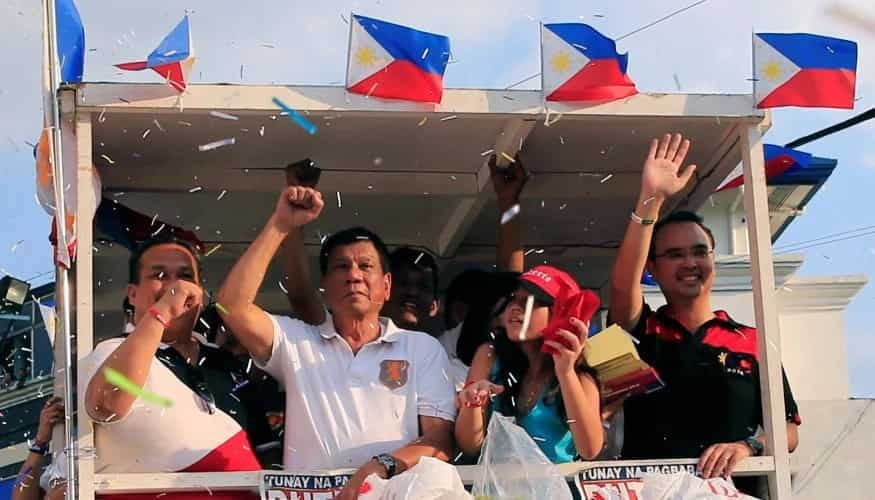 The "Mayor of the Philippines" and Presumptive President Rodrigo Duterte intends to use his personal pick-up truck as his official presidential vehicle to show determination to ban his Cabinet members' use of luxury cars.
The tough-talking mayor of Davao City, who is also known for his humility, said that he wanted to use his pick-up truck as his presidential vehicle. He will have his own car delivered from Davao City to Manila.
 In a media conference, presumptive president Duterte is articulate in his desire to bring Malacañang closer to the Filipino people by opening the presidential palace to the public.
Also,since Duterte is open in his desire to go home to Davao every night when he becomes president, Evangelist and Pastor Apollo Quiboloy offers presumptive president Rodrigo Duterte the use of his private jet and helicopter for free during the latter's full term as president from the moment he assumes office on June 30.
Pastor Quiboloy gives the presumptive president the use of his 2015 Cessna Citation Sovereign Plus executive jet and his Bell 429 helicopter without any expense from the government.
Duterte has been utilizing the aircraft during his three-month campaign period which started last February to transport him to different parts of the country with ease and comfort.
Apollo Quiboloy heads the Kingdom of Jesus Christ the Name Above Every Name congregations. He considers Davao City Mayor Duterte as a long time close friend. They were buddies since Duterte was still a city prosecutor whilst Quiboloy only had 15 members belonging to his church.
Quiboloy said that he is more than willing to pay for the fuel of the aircraft so Duterte can go home to Davao every night.
When asked about the consideration of the offers, he said that he just wanted to give them to the mayor. He assured that he will not ask for any favor from Duterte.
RELATED:
Duterte reveals AFP, PNP choices
Source: KAMI.com.gh