Lee Dong-Wook's bio: wife, girlfriend, age, birthday, TV shows
Lee Dong-Wook is a multi-skilled South Korean actor, comedian, and model. Lee has starred in several films and television drama series. He is a Korean wave star both domestically and across Asia.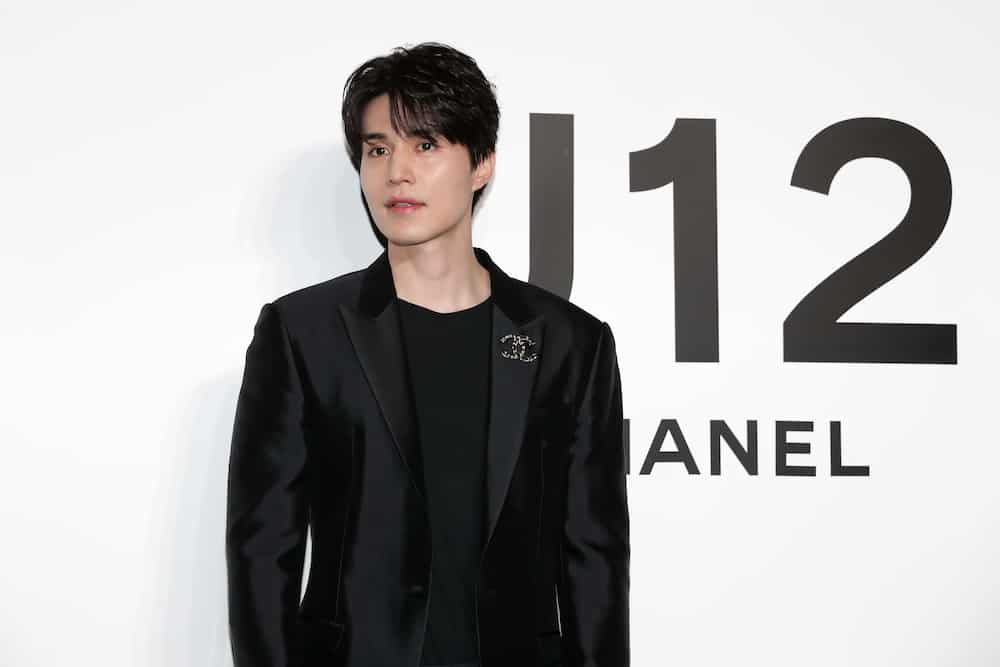 Lee Dong Wook started from a humble beginning in the entertainment industry. Like a spreading wildfire, Lee has become a celebrity across Asian countries. He is also a hardworking actor. He has starred in TV programs and films. Here are more interesting facts about Lee Dong Wook.
Profile summary
| | |
| --- | --- |
| Name | Lee Dong Wook |
| Nickname | Wookie |
| Gender | Female |
| Date of birth | 6 November 1981 |
| Age | 41 years (as of May 2023) |
| Zodiac sign | Scorpio |
| Place of birth | Seoul, South Korea |
| Current residence | Seoul, South Korea |
| Nationality | Korean |
| Ethnicity | Asian |
| Gender identity | Straight |
| Height | 6' 0" (184 cm) |
| Weight | 158 lbs (72 kg) |
| Hair colour | Brown |
| Eye colour | Black |
| Siblings | 3 |
| Relationship status | Single |
| School | Shinil High School |
| University | Joongbu University |
| Profession | Actor, comedian, model |
| Net worth | $3 million |
| Facebook | @이동욱 |
| Instagram | @leedongwook_official |
| TikTok | @leedongwook_official |
Lee Dong-Wook's bio
Lee Dong Wook was born on 6 November 1981 in Seoul, South Korea. He was born and raised in a middle-class family and is the older brother of three siblings. Dong Wook's youngest sister is also in the entertainment business.
How old is Lee Dong Wook?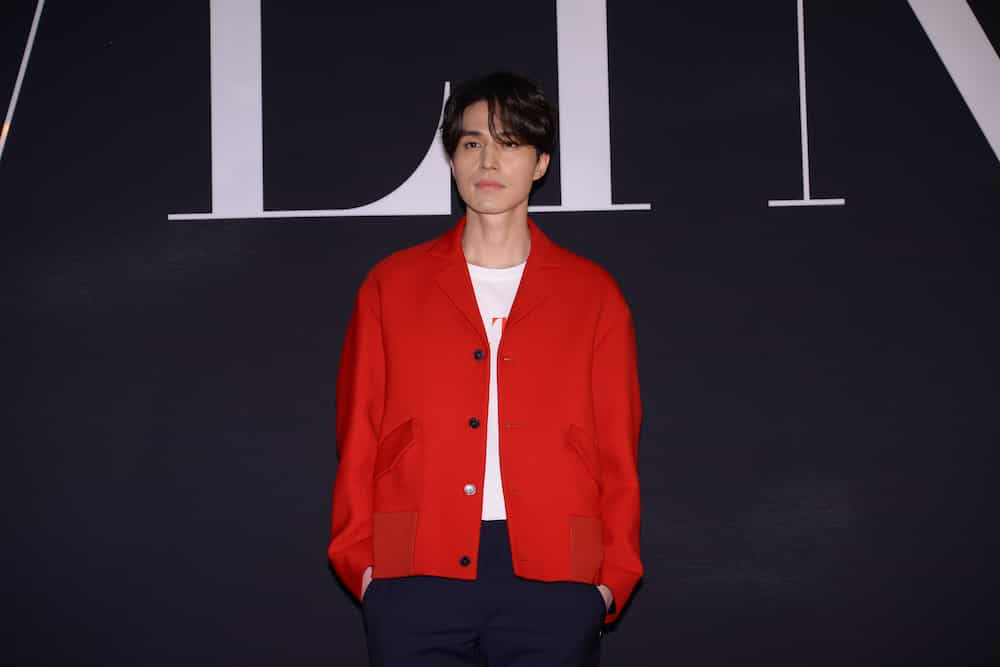 Lee Dong Wook's age is 41 years old as of May 2023. His zodiac sign is Scorpio.
Education
After Lee Dong completed his secondary studies at Shinil High School, he joined Joongbu University, where he completed his Broadcasting and Media Arts degree.
Lee Dong Wook's military service
Korean males are required to spend two years in the military, and Dong Wook was not an exception. He joined the training centre in Nonsan, Chuncheong Province, in August 2009. He underwent five weeks of basic training before being assigned to active duty. He completed his military duties in June 2011.
Acting career
In 1999, Wookie made his debut in an MBC single-episode drama. The PD of the drama proceeded to cast him in the teen's school drama. In 2005, he became a Korean Wave star after starring in the romantic comedy My Girl.
Lee Dong Wook's Kdrama series became a hit and the most-watched during its run, domestically and across Asia. Since then, he has starred in several other films and TV shows. He has also hosted Produce X101.
Movies and TV shows with Lee Dong-Wook
Below is a list of some of Lee Dong-Wook's movies and TV series according to his IMDb profile.
| | | |
| --- | --- | --- |
| Year | TV series/ films | Role |
| 2020-2023 | Tale of the Nine Tailed | Lee Yeon |
| 2021–2022 | Bad and Crazy | Ryu Soo-yeol |
| 2021 | A Year-End Medley | Yong Jin |
| 2021 | Baradeon Bada | Head Bartender |
| 2019 | Hell Is Other People | Seo Moon Jo |
| 2019 | Search: WWW | |
| 2019 | Touch You Heart | Kwon Jung-Rok |
| 2018 | Life | Ye Jin Woo |
| 2016 | Jungdoknoraebang | Tweezers |
| 2015 | Bubblegum | Park Ri-hwan |
| 2015 | The Beauty Inside | Woo-jin |
| 2014 | Blade Man | Joo Hong-bin |
| 2014 | Hotel King | Cha Jae-Wan |
| 2014 | Kang Koo's Story | Kyung Tae |
| 2014 | Kanggooiyagi | Kim Kyung Tae |
| 2013 | The Fugitive of Joseon | Choi Won |
| 2012 | Kang Ji Wook | Park Moo-Yul |
| 2011 | Scent of a Woman | Kang Ji Wook |
| 2010 | The Recipe | Hyeon-soo Kim |
| 2009 | Partner | Lee Tae-Jo |
| 2008 | Heartbreak Library | Kim Joon-oh |
| 2008 | La Dolce Vita | Lee Joon-Soo |
| 2007 | The Perfect Couple | Kang Jae-hyuk |
| 2005–2006 | Mai geol | Seol Gong-chan |
| 2005 | Hanoi Bride Park | Eun Woo |
| 2004 | Precious Family | Ahn Jung Hwan |
| 2004 | Island Village Teacher | Jang Jae-du |
| 2002 | Leobing | Yu Lee Min |
| 2000 | School | Lee Kang San |
How much is Lee Dong Wook's net worth?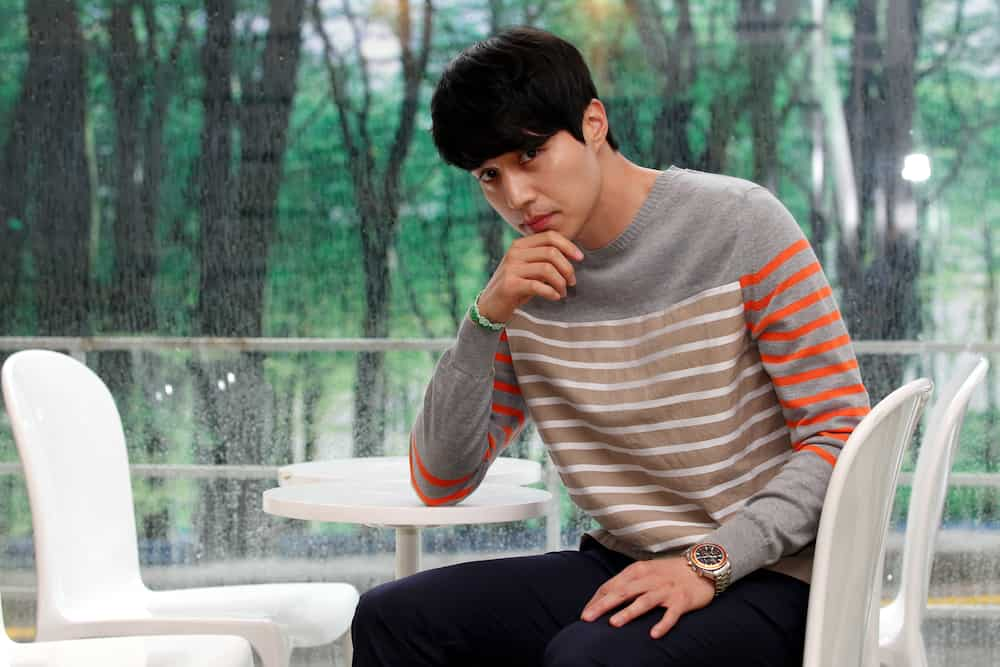 According to Net Worth Post, Lee Dong Wook's net worth is approximately $3 million. He has built his wealth from the entertainment industry and brand endorsements such as PAT, Chanel and Post Cereal.
Lee Dong Wook's wife and dating history
Is Lee Dong Wook in a relationship? The celebrated actor is currently single and has never been married. He has given hints about the perfect character traits and physical attraction he is looking for in a woman.
During his fan meeting in Seoul on 12 March 2018, he stated that he likes a woman who has a wise personality, eats well and can have a good conversation with him.
He added humorously that, just like any other man, he also likes beautiful women. Even though he is a bachelor, Dong-Wook has been in several relationships with some female celebrities.
The first woman said to have been Lee Dong Wook's girlfriend is one of his co-stars in the dramas Hotel King and My Girl actress Lee Da-Hae.
Wookie's second relationship was surprisingly announced in March 2018. It was marked as Lee's first public relationship. He was dating Suzy Bae, a former Miss A member (a singing group). The two had a gap of 13 years, and many Internet participants were unsatisfied with their relationship.
One of their close friends said that they were only at some point in the relationship before the scandal broke out to the public. They were frequently sported hanging out in public, going for dinners and other places. Nevertheless, just after the public noticed their relationship, Lee Dong-Wook and Suzy started dating officially.
Unfortunately, in July 2019, due to their busy schedule, Dong-Wook and Suzy decided to break up. Both are close friends, and they support each other. Some other women he has been rumoured to have dated include Yoo In-Na, Lee Da-Hae, Jessica Jung, Kim Hyun-Joo and Kim Sun-Ah.
Who is the crush of Lee Dong Wook? It was once alleged that the actor had a crush on Tae Yeon, a famous South Korean singer.
Lee Dong Wook's Instagram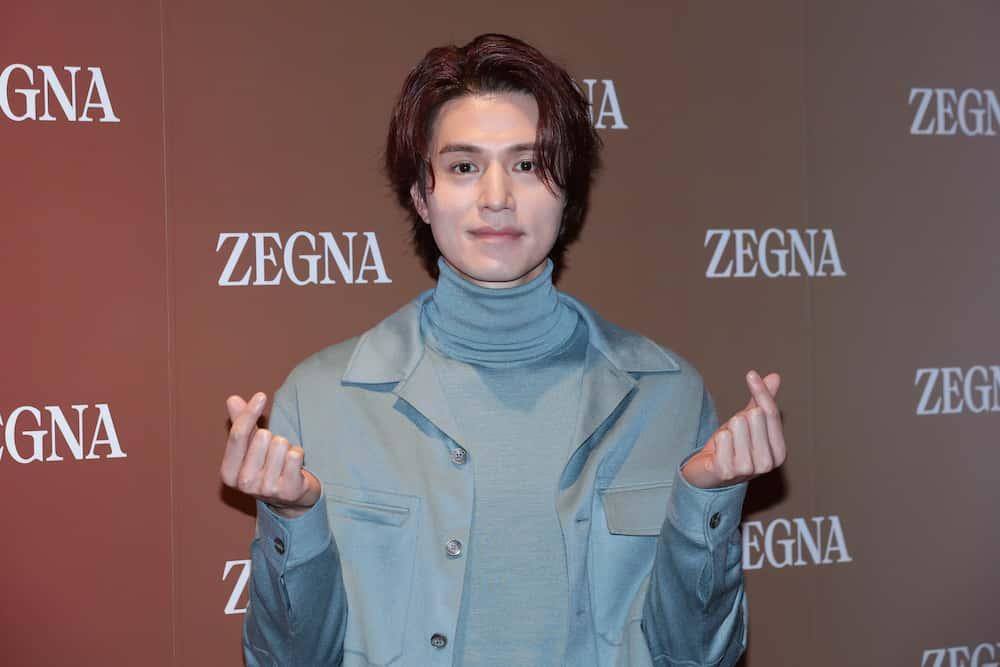 Like any other successful entertainer of our generation, Dong has taken advantage of the social media platform to communicate with his fans. He also shares his new projects and memories of his day-to-day lifestyle.
He is a regular user and has posted over 850 times on his account. As one of the adored celebrities, he commands a massive fan base of over 16 million followers.
Has Lee Dong Wook been to the Philippines?
Lee first visited the Philippines in 2006; he travelled to promote My Girl, which aired on ABS-CBN. He travelled to Manila as part of the Love Korea Culture & Travel Fiesta at the SM Megamall Fashion Hall.
Is Lee Dong Wook a vegetarian?
No known information or public statement indicates that the South Korean actor is a vegetarian.
Lee Dong-Wook is a professional, determined, and hardworking Korean actor. He has a legacy in the Korean entertainment industry that will live on.
Kami.com.ph shared an article on Park Seo Joon's bio. Park has graced the screens in many fan-favourite comedies and movies. Some famous television shows he ha featured include Dream High 2, A Witch's Love, and Kill Me, Heal Me.
The South Korean actor, model and singer Park Seo Joon is one of the most famous actors in the country and the world. He is indeed a role model for many young and upcoming artists.
Source: KAMI.com.gh