Wookie, real name Lee Dong Wook, is a multi-skilled South Korean actor, comedian, and model. Lee has starred in several films and television drama series. He is a Korean wave star both domestically and across Asia.
Lee Dong Wook started from a humble beginning in the entertainment industry. Like a spreading wildfire, Lee has become a celebrity across Asian countries. Wookie is also a hardworking actor. He has starred in TV programs, films, and also participated in several reality TV shows. Here are more interesting facts about Lee Dong Wook.
Profile summary
Name: Lee Dong Wook
Nick name: Wookie
Age: 38 yrs
Gender: Male
Height: 183 cm
Date of birth: 6 November 1981
Place of birth: Seoul, South Korea
Nationality: South Korean
Occupation: Actor, comedian, model
Lee Dong Wook age and bio
Lee Dong Wook birthday was on 6 November 1981, in Seoul, South Korea. Wookie came from a middle-class family and happens to be the elder brother of three siblings. In 2019, he is of age 38 years and 183 cm tall. While still in school, he supported his family financially after he made his first debut in 1999. Dong Wook's youngest sister is also in the entertainment business.
Wookie joined Joongbu University where he completed his degree in, Broadcasting and Media Arts. He participated in the university cultural activities, and also took up minor roles in television series. This helped him finance his living while he was in college.
READ ALSO: Jun Ji Hyun bio: age, height, kids, husband
Lee Dong Wook wife
The celebrated actor is not yet married. However, he has given some hints about the perfect character traits, and physical attraction that he is looking for in a woman. During his fan meeting held in Seoul on 12 March 2018, he stated that he likes a woman who has a wise personality, who eats well, and can have a good conversation with him. He added humorously that just like any other man, he likes beautiful women as well.
Even though he is a bachelor, Dong-Wook has been in several relationships with some female celebrities. First woman said to have been Lee's girlfriend is one of his co-star in the dramas, "Hotel King" and "My Girl" actress Lee Da-Hae.
Lee and Suzy Bae
Wookie's second relationship was surprisingly announced in March 2018. It was marked as Lee's fist public relationship. He was dating Suzy Bae, who is a former "Miss A" member (a singing group). The two had a gap of 13 years, and many of the internet participants were unsatisfied with their relationship.
One of their close friends said that before the scandal broke out to the public, they were only at some point in the relationship. They were frequently sported hanging out in public, going for dinners and other places. Nevertheless, just after the public noticed their relationship, Lee Dong-Wook and Suzy started dating officially. Their relationship news was confirmed by their respective agencies.
Lee and Suzy break-up
Unfortunately, in July 2019, due to their busy schedule, Dong-Wook and Suzy decided to break up. Both are close friends and they support each other. We wish Dong Wook will soon find the woman and beloved one of his life!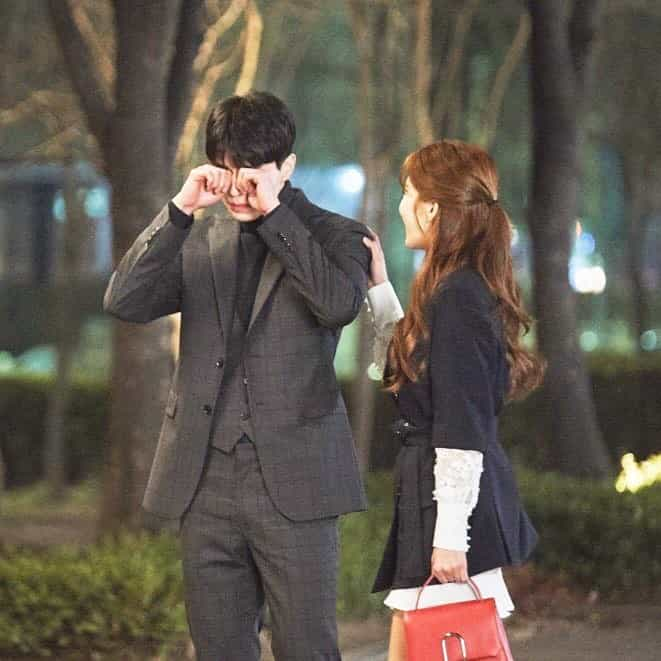 Lee Dong Wook military service
Meanwhile, Korean males are required to spend 2 years in the military, and Dong Wook was not exceptional. On August 24, 2009, in the afternoon Lee arrived at the training center in Nonsan, Chuncheong Province. He was to undergo a five weeks of basic training before being assigned to active duty. He was wished well by a crowd of about 100 fans.
In June 2011, Dong-Wook completed his military duties. He was receiving numerous love calls from his fans during the active military period.
Lee Dong-Wook movies and TV shows
In 1999, Wookie made his debut in an MBC single-episode drama. The PD of the drama proceeded to cast him in the teen's school drama. Dong started to gain recognition with his performance in school.
In 2005, he became a Korean Wave star after starring in the romantic comedy "My Girl". The drama series became a hit and most-watched during it run, both domestically and across Asia. Since then, he has starred in several other films and movies. Below is a list of some of Lee Dong-Wook TV shows and films.
Bitter Sweet Life (2008)
Dramedy Partner (2009)
Scent of a Woman (2011)
Wild Romance (2012)
The Fugitive of Joseon (2013)
Hotel King (2014)
Blade Man ( action series 2014)
Bubble Gum (2015)
Medical Drama Life (2018)
Touch Your Heart (2019)
From April 2012, Dong alongside Comedian Shin Dong Yup Took over the "Strong Heart" show as MCs. Wookie also appeared in the reality show "Roommate," which aired between years 2014 and 2015. In 2019, Dong has been confirmed to be the host of "Produce X101."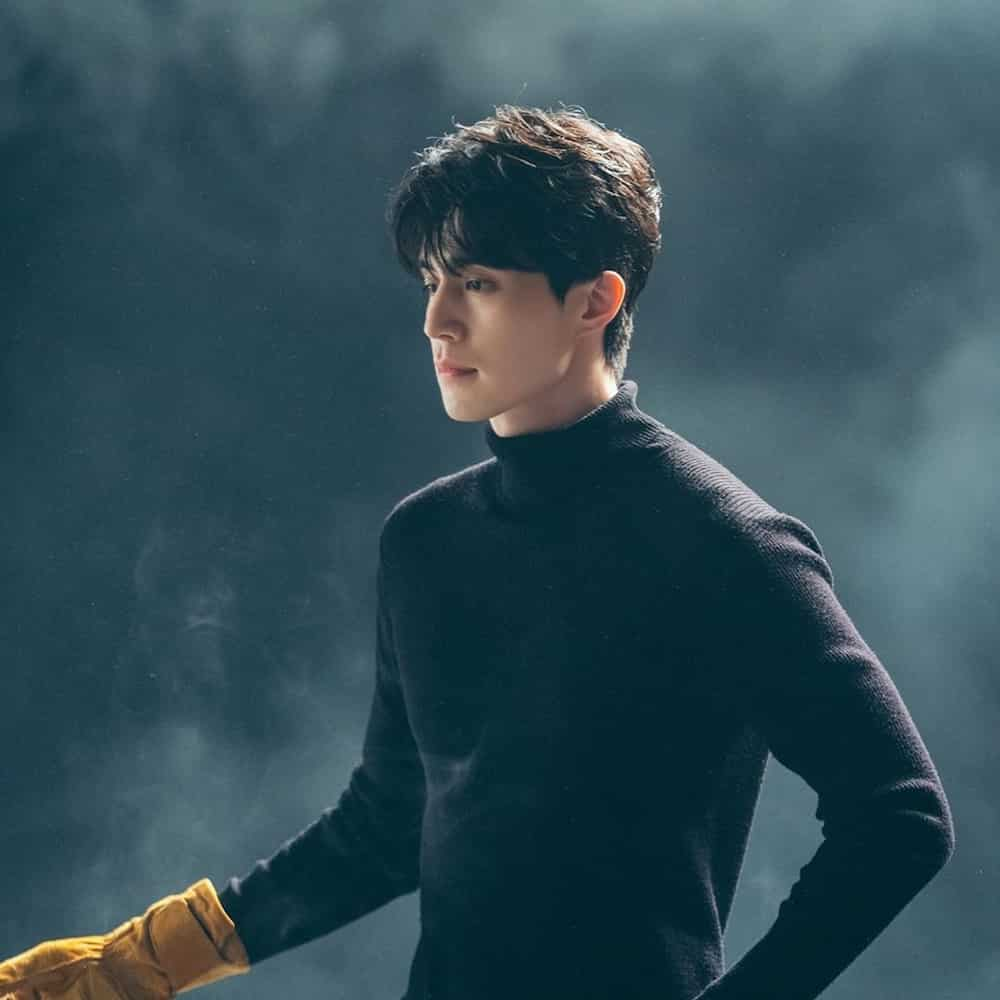 Lee Dong Wook best friend
Lee Dong Wook and Gong Yoo are co-workers. Apart from working together, they have been best friends for the longest time. The duo are successful actors and they have a wonderful connection. They were both in military service. Even though Gong Yoo was Lee's senior officer, their strong bond had many fans believing that he was Lee Dong Wook brother.
From 2016 to 2017, he starred alongside Gong Yoo in fantasy romance-drama "The Lonely and Great God". The drama was a strike and helped the renewal of Lee's career along with its success. They worked so well together and they have remarkable chemistry. After they were discharged from military, the two have been meeting regularly during indoor and outside activities.
Lee Dong Wook Instagram
Just like any other successful entertainer of our generation, Dong has taken advantage of the social media platform to communicate with his fans. He also shares his new projects and memories on his day to day lifestyle.
He is a regular user, and has posted over 632 times on his account. As one of the adored celebrities, he commands a massive fan base of 6 million followers. To know what's new and more about Dong Wook, follow him on Instagram.
Lee Dong Wook is a professional, determined, and hardworking Korean actor. He shows humbleness and kindness by taking care of the other siblings. He is a role model for the new generation of upcoming actors. Dong Wook has a legacy in the Korean entertainment industry that is sure to live on.
READ ALSO: Kang Daniel bio: real name, birthday, net worth, dating history