Bernadette Sembrano bio: age, husband, kids, net worth, TV Patrol
As a familiar face on TV screens, Bernadette Sembrano is one of the most loved and talked about female reporters and hosts in the industry. With her many years in the field, her heart for news and television have gained her a solid reputation and numerous awards.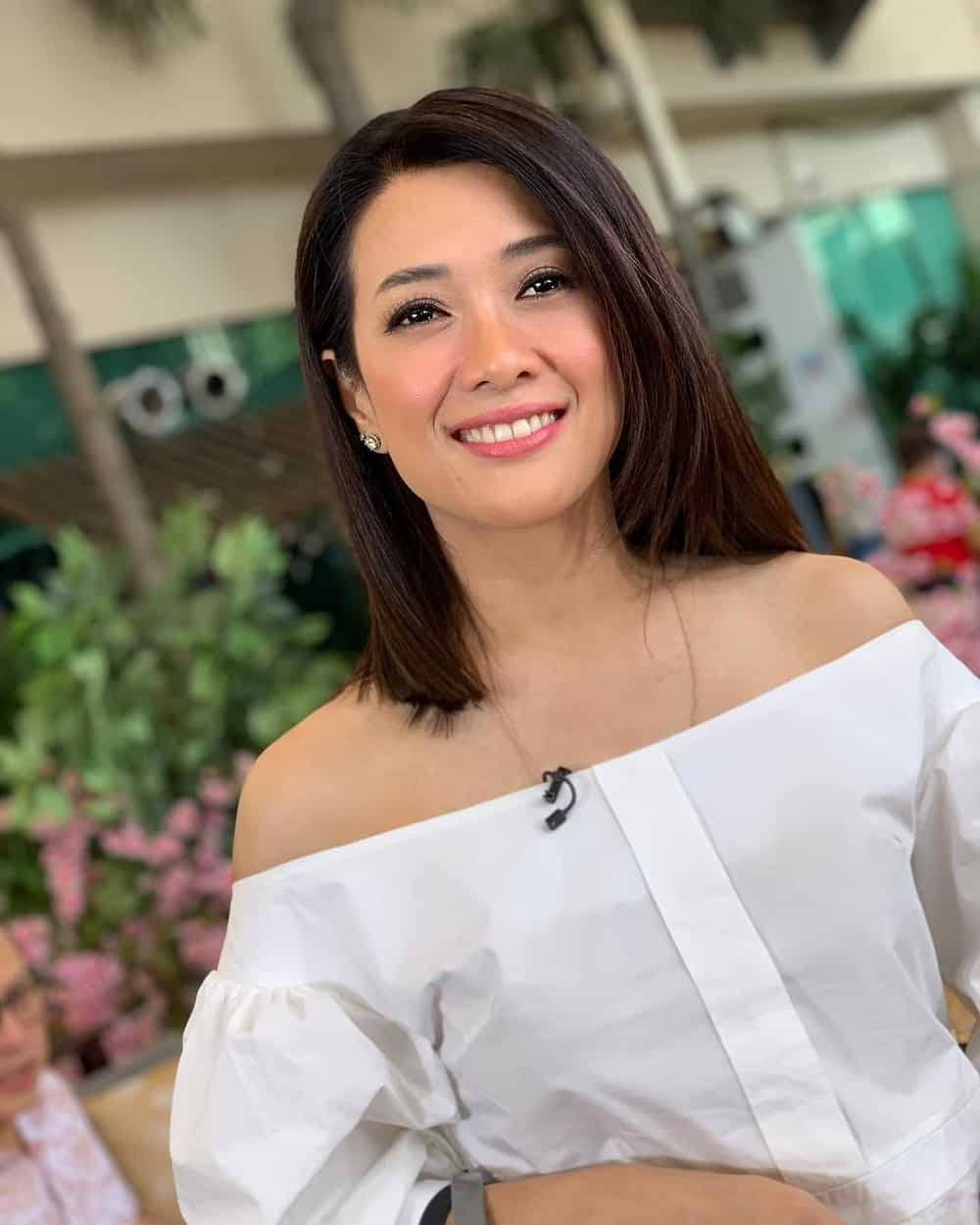 There is more to know behind this media persona aside from what people see on screen. Like what is Bernadette Sembrano age? Who is she married to? Here is everything you need to know about Bernadette Sembrano height, life, family, and career.
Bernadette Sembrano profile summary
Name: Bernadette Lorraine Palisada Dominguez Sembrano Aguinaldo
Age: 43 years old
Birthplace: Philippines
Birthday: February 18, 1976
Height: 5 ft 5 in
Zodiac sign: Aquarius
Nationality: Filipino
Profession: Television host, newscaster, reporter
Mother: Elaine Sembrano
Father: Nicanor Tan Sembrano
Education: University of the Philippines
Instagram: @bsaguinaldo
Twitter: @Bernadette_ABS
Bernadette Sembrano early life
Bernadette Sembrano birthday is on the 18th of February 1976 which makes her 43 years old. At her age, she has already established a well-accomplished career in the world of journalism. She is one of the prominent names in the industry alongside fellow news and TV personalities Julius Babao, Karen Davila, Pinky Webb, and Alvin Elchico.
Despite being a graduate of Bachelor of Science in Business Administration in the prestigious University of the Philippines Diliman, the star did not immerse herself in that specific field. Instead, she became a newsreader for IBC 13 (Intercontinental Broadcasting Corporation) in 1997.
Career
Bernadette did not expect her career to be built in front of cameras. When she was younger, she preferred taking on roles behind the scenes as she was not that confident of herself. Now, things have changed for her.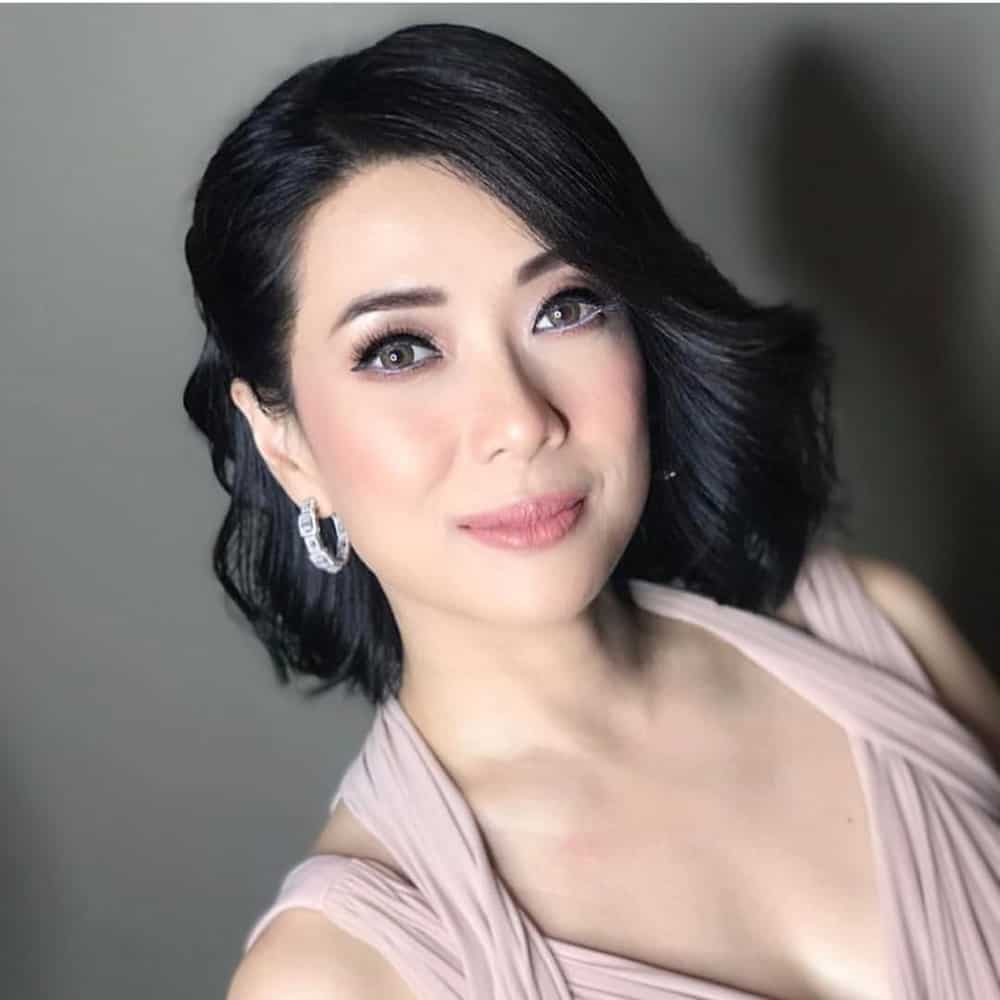 She anchored the public service program, Wish Ko Lang! in the Kapuso network. Additionally, she was also the anchor of the GMA 7's Saksi, a late-night newscast program. She continued to work as a Kapuso personality for the next five years.
However, things took a wrong turn in September 2003 when it came to an episode of the investigative documentary The Probe Team where the top anchor participated in. The said episode that was supposed to air after Saksi was not permitted to premiere by the network as it exposed an alleged graft and corruption issue of a certain government official under the administration of former President Gloria Macapagal Arroyo.
According to GMA Entertainment, The Probe Team staff did not get enough validation on the issue which is why they took to not airing the episode. In opposition to the network's decision, Bernadette made the bold move of walking out at the end of the Saksi newscast.
Naturally, her actions earned her a suspension from the management. In spite of this, she continued her role of host in the Wish Ko Lang! show until February 2004.
Controversial network change
After her suspension, Bernadette took the step of resigning from GMA 7. Fortunately for the reporter, rival network ABS-CBN reached out to her and offered her a spot in their news team. In March 2004, Bernadette surprised the public when she officially switched networks.
Despite allegations that ABS-CBN pirated the former GMA talent, Bernadette explains that was not the case and that it all happened while she was unemployed. Now part of the Kapamilya network, she played her part of the host, reporter, and anchor on various programs. These include the primetime newscast program TV Patrol, morning shows Magandang Umaga Pilipinas and Umagang Kay Ganda, public affairs program Lukso ng Dugo, and the weekend health show Salamat, Dok!
Aside from those, she also hosted Nagmamahal, Kapamilya, which is a drama anthology on OFWs as well as having a part in another investigative journalism show, The Correspondents. To add to her contribution as a prominent name in the ABS-CBN News and Current Affairs team, Bernadette is also a newscaster on DZMM radio programs such as Gising Pilipinas, Radyo Patrol Alas Dose, and more.
Bernadette Sembrano husband and love life
Bernadette has her line of work to thank as it led her to the person she would wed someday. Bernadette Sembrano's love story with now-husband Emilio Aguinaldo IV all began when the reporter was sent to cover the 2006 Independence Day celebration in Kawit, Cavite.
As fate would have it, Emilio 'Orange' Aguinaldo IV, a direct descendant of the country's General Emilio Aguinaldo was there to commemorate the place where his grandfather declared Philippine independence. On another chance encounter in 2007, Bernadette was once again sent to Kawit where the pair really hit it off this time.
Despite not being love at first sight, they were able to meet again when the anchor left her notebook with Emilio. When they finally got to know each other, a strong connection was built, between the two and the rest was history. The destined couple tied the knot on June 12, 2008, another special Independence day for the two love birds.
Bernadette Sembrano wedding and kids
At age 32, Bernadette married the love of her life in Nagsugbu, Bataan at Chapel on a Hill. The ceremony's reception was held at Sonya's Garden, Tagaytay. The married couple, who lovingly call each other the pet name Indie, spent their honeymoon in the US. However, they is little to no information about Bernadette Sembrano kids online.
Bernadette Sembrano illness
During a shoot of TV Patrol and another instance during the live airing of health program Salamat Dok!, the Kapamilya personality felt something was amiss. She felt a sudden and uncomfortable hearing sensitivity at one point followed by an odd eye twitch. On July 2011, the TV personality was officially diagnosed with the condition Bell's Palsy.
A person is diagnosed with Bell's Palsy when one side of the individual's face has weakness or is temporarily paralyzed. The underlying cause of this condition centers on the swollen or inflamed nerves that control the facial muscles.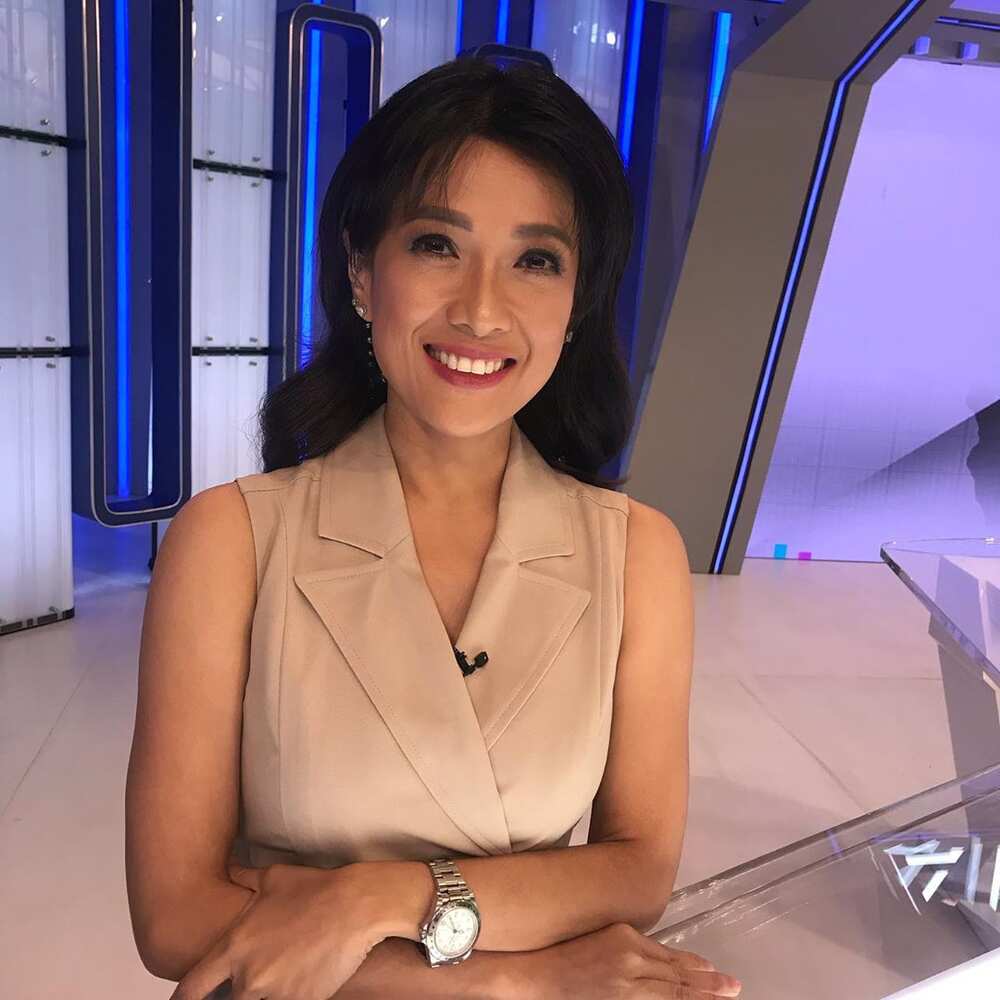 When diagnosed with Bell's Palsy, there are certain limits to what the individual can do with his or her face as only the non-paralyzed side responds. Facial expressions may be challenging or nearly impossible to show on the paralyzed side. Furthermore, facial droops may occur in some cases while those with a severe diagnosis may have complete paralysis of one or both sides.
There is no exact culprit to this condition but most cases suggest that it has something to do with a viral infection such as the herpes virus and even the flu. In cases like Bernadette's, the condition is at a mild state and will be corrected in time with the help of proper treatment and facial therapy.
Net worth
With her incredible reputation as host, anchor, and newscaster, Bernadette Sembrano net worth is estimated to be $13 million. The weight of her influence can also be seen in her numerous awards in the world of media.
Awards and recognitions
PMPC Star Awards for TV Best Morning Show Host (2010, 2011, 2012)
PMPC Star Awards for TV Best Female Newscaster (2017, 2018)
ComGuild Media Awards: Most Outstanding Female News Presenter of the Year (2019)
3rd EdukCircle Awards: Best Health Show Hosts
5th EdukCircle Awards: Best Health Show Hosts
6th EdukCircle Awards: Hall of Famer-Best Health Show Host
8th EdukCircle Awards: Best Female News Anchor Award
Rotary Club of Manila Journalism Awards: Female Broadcast Journalist of the Year TV Category (2014)
Anak TV Seal Awards: Most Admired Female TV Personality (2008)
The Philippine media industry would not be complete without the powerful force we call Bernadette Sembrano or Ate B. Reliable, authentic, and passionate, this star's career is sure to continue to thrive in the years to come.
Source: KAMI.com.gh