Sekyu na binundol sa Mandaluyong, tinanggap sorry ni Jose Sanvicente; kaso, itutuloy pa rin
- The security guard who was ran over by an SUV in Mandaluyong has accepted the apology issued by the suspect
- Christian Floralde has signified that he accepts the apology of Jose Sanvicente
- Despite this, however, he would still push through with the case against the errant driver
- A preliminary hearing at the Mandaluyong City Hall prosecutor's office was conducted, but only the lawyer of the suspect appeared
Christian Floralde, the security guard who was ran over by an SUV in Mandaluyong, has accepted the apology issued by Jose Sanvicente, the driver of the SUV.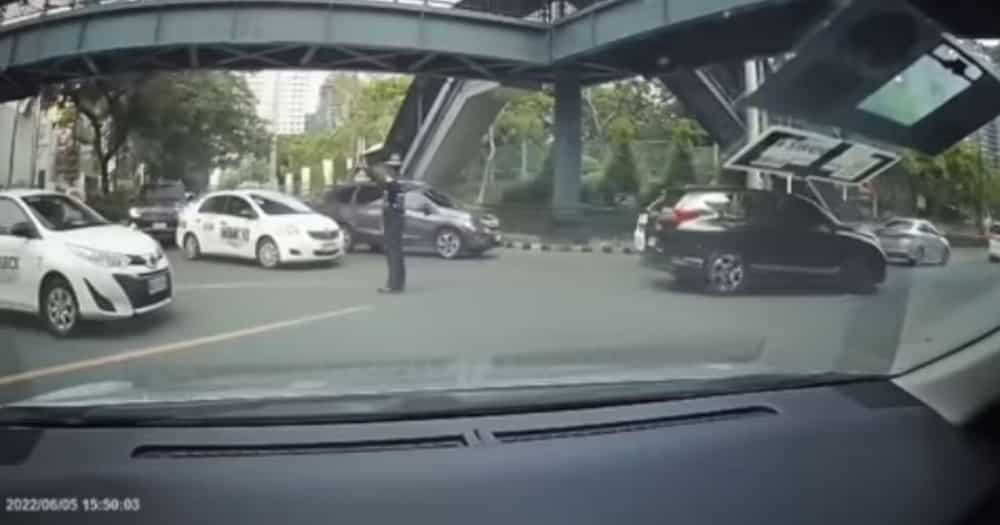 According to GMA News, while the security guard has already accepted the apology of the suspect, he is still bent on filing a case against him.
Peviously, the suspect, along with his mother and father, were given media time by the Philippine National Police (PNP) at Camp Crame.
It was during the said presscon that the suspect apologized and his mother also said that she was already worried about the future of her son.
PAY ATTENTION: Follow us on Instagram - get the most important news directly in your favourite app!
She also stated during the same presscon that it was just an accident.
The viral incident, where a security guard who was directing traffic was ran over by a RAV-4, happened in Mandaluyong. A video captured the whole incident and it has gone viral on social media.
The SUV driver, Jose Antonio Sanvicente did not show up at the preliminary investigation at the Mandaluyong City Hall of Justice. Christian Joseph Floralde, the security guard victim, came to the said investigation. Facing the press, the lawyer of the security guard, expressed his dismay over the non-appearance of the suspect. However, despite this, he believes that there is still justice.
The security guard who was ran over by an SUV in Mandaluyong has a sick mother whom he is still looking after. This was revealed by one of his co-workers, Chris Soriano, and who also said that he is also the "padre de pamilya." According to Soriano, the mother of the security guard has not yet been informed about the condition of his son, for fears that she might not be able to bear it. The agency of the guard has also signified that they will help in the expenses of the elderly mother while her son is still in the hospital.
Source: KAMI.com.gh