Lolo Nardo, inilahad bakit nagbenta ng 10-kilong mangga: "Ipambibili ng pagkain"
- Lolo Nardo, in an exclusive interview with News5 revealed the reason why he allowed the sale of the 10-kilos of mangoes
- He explained that a merchant approached him and said that he would purchase 10-kilos of mangoes for the price of P1,000
- The octogenarian agreed as the money would be used mainly for food and nothing else
- He also said that life has been very difficult and the money, all of it, will be used to buy food
Lolo Nardo Flores, the octogenarian who created a buzz on social media due to his arrest, has explained his side of the story in an exclusive interview with News5.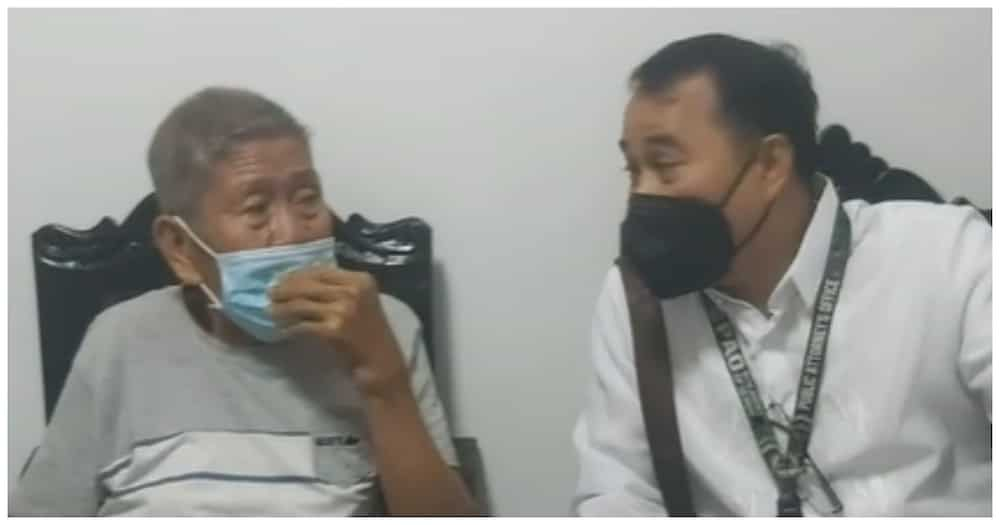 He narrated the events that led to his arrest and why was it that 10 kilos of mangoes was allegedly picked by Lolo.
As per the narration of the News5 reporter:
"Kwento sa atin ni Lolo Nardo, may lumapit sa kanyang mga namamakyaw at nakisuyong magpapitas ng mangga. Pumayag daw siya sa halagang P1,000 para sa sampung kilong mangga. Hirap kasi sa buhay ang matandang binata at nakikisama lang sa bahay ng kapatid at mga pamangkin. Gusto lang daw sana niyang kumita nang kaunti para may pangkain," narrated the reporter.
Lolo Narding was then asked why he agreed to have the mangoes picked.
"Ipambibili ng pagkain, bigas," Lolo Nardo said.
"Binibili lahat ng pagkain, wala kaming hanapbuhay."
He said that it was his father who planted the tree before it was fenced in, which was why he really felt bad about what happened.
"Yung dahil sa mangga, bakit hinabla nila ako."
"Yung mangga ang dahilan. Kinausap ko. Ayaw naman magpaayos."
"Tanim namin yon, nung nagbakod sila, sinakop nila."
Watch the full video starting from 52:50 mark:
Lolo Nardo Flores is the octogenarian who went viral because he was arrested for having allegedly taken 10-kilos of mangoes. Lolo however said that the mangoes or the mango tree belonged to their family.
The family who complained about the 84-year-old Lolo Nardo has finally spoken. In an exclusive interview with News5, they insisted that they were the ones who planted the mango tree. The woman said that it was her older brother who planted the mango tree. She also said that they are willing to withdraw the complaint, but at the same time, they hoped lolo would also apologize to them.
The location of the mango tree, where Lolo Narding allegedly got the controversial 10 kilos of mango was revealed. In a video uploaded by News5, they showed that Lolo Narding is already finally home. He was with his brother, both of whom were very happy and smiling, after all the trouble that Lolo Narding has gone through. Thereafter, they were able to locate the actual location of the huge controversial mango tree.
Source: KAMI.com.gh