Lokasyon ng puno ng mangga na pinagpitasan ng 10-kilo ni Lolo Narding, ipinakita sa viral video
- The location of the mango tree, where Lolo Narding allegedly got the controversial 10 kilos of mango was revealed
- In a video uploaded by News5, they showed that Lolo Narding is already finally home
- He was with his brother, both of whom were very happy and smiling, after all the trouble that Lolo Narding has gone through
- Thereafter, they were able to locate the actual location of the huge controversial mango tree
A video uploaded by News5 showed the actual location of the mango tree where Lolo Narding got the alleged 10 kilos of mango, which eventually got him arrested by authorities.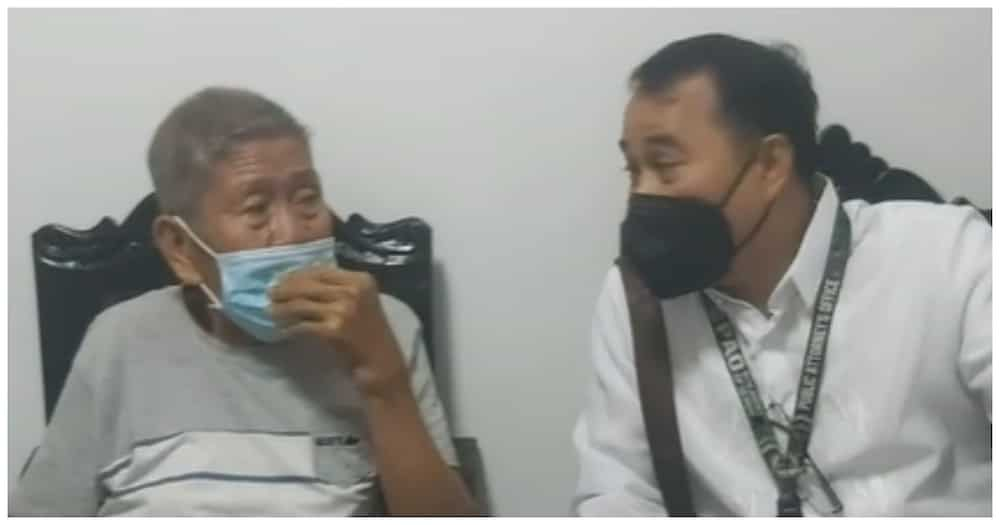 Initially, the video showed that the octogenarian was now relaxed and smiling. His brother was also there in the video.
After which, News5 reps asked where the mango tree is located.
They went to the actual location of the huge mango tree, and it was explained in the video how the fruits of the tree were picked.
Earlier, a PAO representative told Lolo Narding that he will put his thumbmark on the document presented to him, and such will be brought to the judge to be signed so that his release order could be granted.
Netizens also praised the police officers who helped in raising the bail of Lolo Narding, which amounted to P6,000.
The pandemic has caused many Filipinos to be more active on social media considering that there are many restrictions when it comes to traveling. People of all ages have started to spend more time on different social media platforms, and stories that touch the emotions would always often go viral.
One of the stories that went viral was that of the case of Jonel Nuezca, a police officer who shot an elderly and her son. It started from an altercation over a property dispute. The police officer was arrested and languished in jail. Later, he was sentenced and eventually, he died while being incarcerated. the case of Nuezca was among the hottest issues on social media for quite a long time.
Another story that has gotten the attention of many social media users was the case of Jang Lucero. She was a beautiful lady Grab driver who was found dead in her car. The injuries that she sustained denoted that she underwent suffering. Justice was somewhat elusive for Jang and her family back then.
Source: KAMI.com.gh