Kris Aquino, humingi ng panalangin para sa mga kapatid niya
- Kris Aquino revealed on Instagram that she and her sisters are facing a difficult and heavy ordeal
- The Queen of All Media asked the public to pray for her sisters Ballsy, Pinky, and Viel
- She told her fans to pray for her siblings the way they pray for her amid her ongoing health crisis
- However, Kris refused to detail their ordeal to protect her family's privacy
In a heartfelt Instagram post, television host and actress Kris Aquino has reached out to her followers, asking for their prayers and support for her family, particularly focusing on her sisters.
"To protect my family's privacy, please allow me to not give details about something that's weighing heavily in our hearts," Kris shared in her post. She continued, "If you can pray for my sisters too, in the way you're praying for me, sobra sobra ang pasasalamat ko" (I am truly grateful).
Kris, who has been candid about her ongoing battle with autoimmune illnesses, expressed gratitude for the outpouring of prayers she has received during her health struggles. Now, she is extending that plea for positive energy and support to envelop her sisters as they face their own challenges.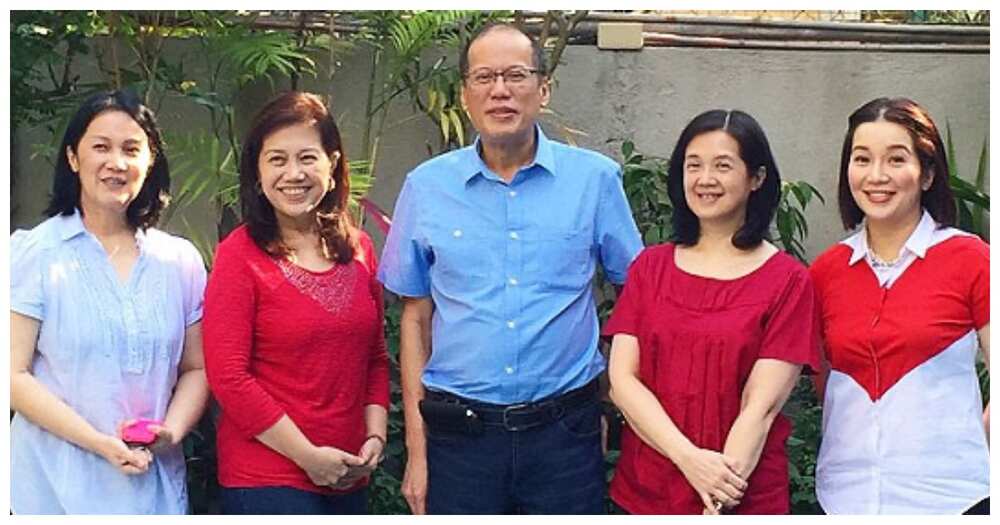 The Aquino sisters, namely Ballsy, Pinky, and Viel, have been part of Kris's public life, and their unity during trying times has been a source of inspiration for many. The family-oriented celebrity is known for valuing the importance of prayer, and her recent post reflects the strength that faith brings during difficult moments.
Fans and followers have responded to Kris's appeal with an outpouring of well-wishes and prayers, showing solidarity with the Aquino family during this sensitive time. As the public respects Kris's wish for privacy, the online community continues to send positive vibes and support to the Aquino sisters during their undisclosed challenges.
Kris Aquino, is a Pinay actress, TV host, producer, endorser, and businesswoman. She was born on February 14, 1971, to former Senator Benigno "Ninoy" S. Aquino, Jr. and former President Corazon "Cory" C. Aquino.
Previously, Kris also took to IG Stories and shared the symptoms that she is experiencing because of her illness. She shared that she has been in so much pain, which penetrates up to her bones. Kris then praised those who were undergoing chemotherapy, finding them to be really brave. The actress also said, "nagising ako sa katotohanan" regarding a relationship.
She also was thrust once again into the limelight with her other social media posts. On September 1, Kris took to Instagram and showcased her text message to Mark Leviste. In the convo, Kris asked Mark if he was already tired of the "unanswered messages." She also told Mark that no one had influenced her but that they just grew apart.
Source: KAMI.com.gh