KaladKaren, di nagpasindak sa isang socmed account: "I have fought and won battles worse than this"
- KaladKaren, in a post on social media, showed that she's not one who gets easily cowed by anyone who misgenders her
- Earlier, a socmed account apparently made a post about the actress and TV host that appeared to have misgendered the LGBT rights advocate
- Save for the screenshot made by the TV host, that particular post of the socmed account, including the page that posted it, has been made private
- Meanwhile, many netizens expressed support for KaladKaren, praising her for bravely standing up against netizens who misgender anyone
KaladKaren, in a recent post on the social media platform 'X', showed everyone she's not one who easily gets cowed by anyone who appears to misgender her.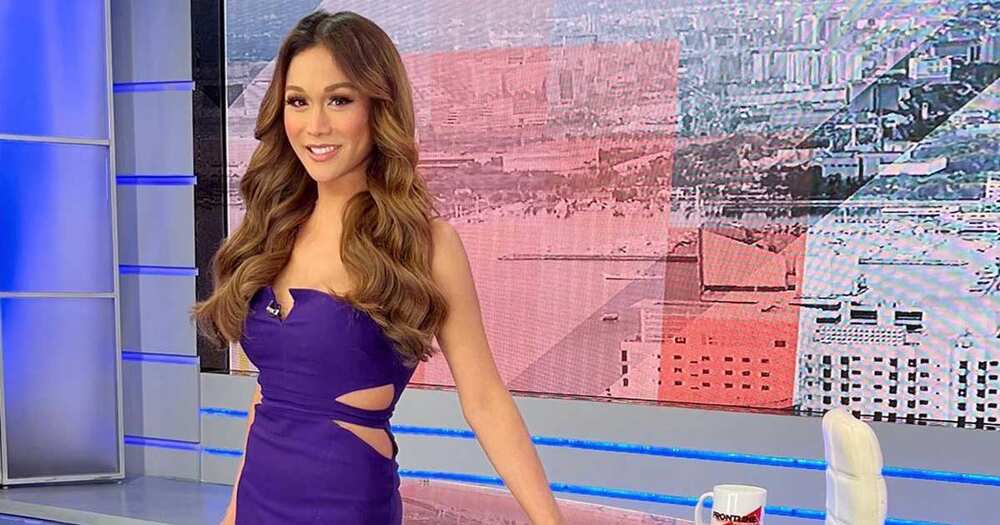 Earlier, a socmed account apparently made a post about the actress and TV host, which appeared to have misgendered the LGBT rights advocate.
KaladKaren immediately screengrabbed the post of the said social media account and wrote her brave reaction.
"You think you can put me down by misgendering me? Gurl, I have fought and won battles worse than this. Mahiya ka," the TV host said.
Other than what was screengrabbed by KaladKaren, it wasn't clear what else was written or uploaded by the said 'X' page as its entire account has been made private.
Netizens, on the other hand, were up in arms for KaladKaren, with many praising her courage in standing up against what the said socmed account did.
"Mas report that account ," said one netizen in the comments section.
"EWW mhie matapang kasi dumped account lang. Naka private panga," commented another.
"At isa na syang private citizen. Hahahahaha! Pagpublic ng acct nyan, burado na yung tweet for sure ," chimed yet another netizen.
"Omg you're gorgeous btw," a commenter said.
KaladKaren is a popular Pinay actress, TV host, endorser, impersonator, writer, LGBT rights advocate, radio host and television personality. She is famously known for impersonating ABS-CBN News personality Karen Davila.
Last year, the video of KaladKaren showing her with Karla Estrada joking about their choices of political candidates, went viral. KaladKaren is known for being a "Kakampink," the term used to describe those who support then Vice President Leni Robredo and former Senator Kiko Pangilinan. Karla, on the other hand, is a known supporter of President Bongbong Marcos, the political rival of Robredo. Despite their political differences, however, KaladKaren and Karla said they still love each other, as evidenced by the video they uploaded on social media.
Previously, KaladKaren was also featured by the very person she impersonates, Karen Davila, on the latter's YouTube channel. Kaladkaren showed her luxurious condominium unit to Karen. The comedian worked hard for five years in showbiz so that she could have her dream condo. Karen was also able to meet the handsome foreigner boyfriend of Kaladkaren.
Source: KAMI.com.gh