Leni Robredo full name, age, education, daughters, and biography
Prior to the vice presidency, Leni Robredo was already a woman with a strong enthusiasm for public service. Driven by her maternal instincts and sheer political will, she prefers to fulfill her duties as the second most influential leader of the country under the radar and into the far-flung areas of the marginalized Filipinos.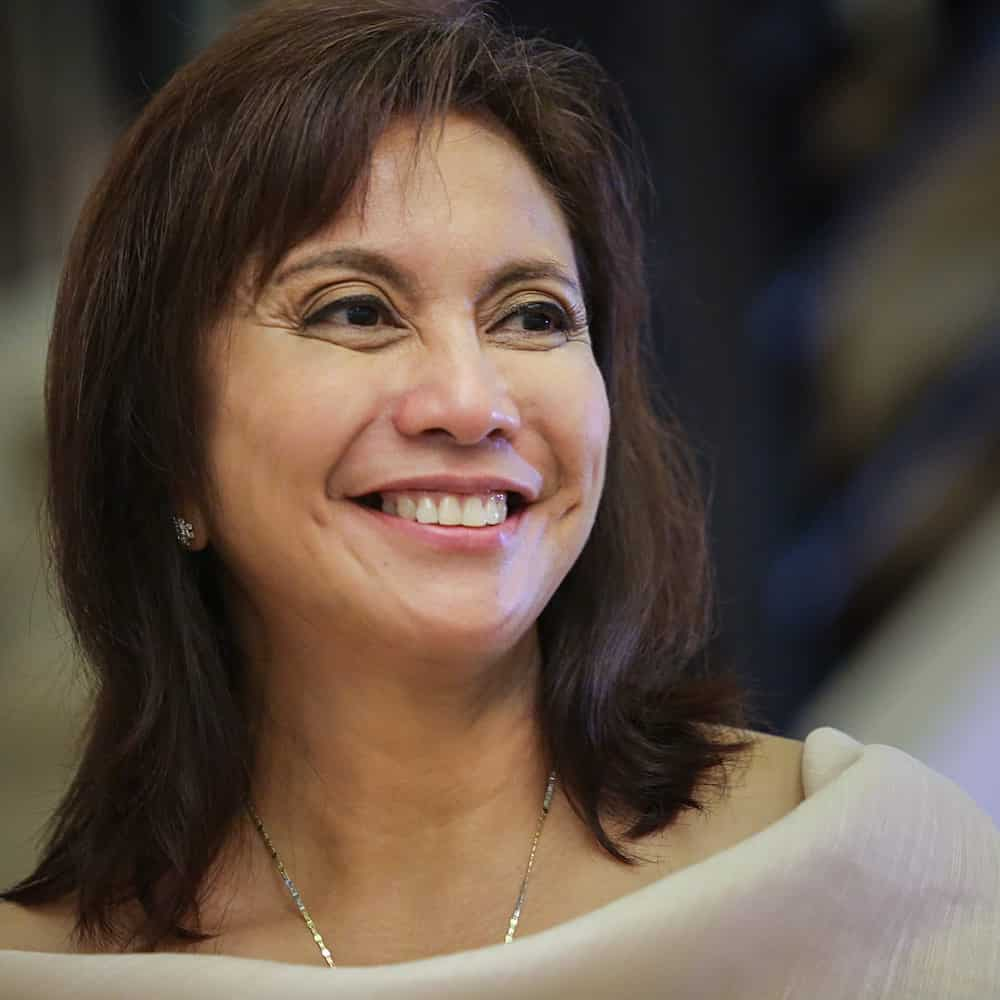 Leni Robredo is a Filipina lawyer and social activist who was compelled to take on more significant political responsibilities following the death of her husband and long-time Naga Mayor Jesse Robredo in 2012.
In the May 2016 presidential elections, Robredo emerged victorious as the 14th vice president of the Republic of the Philippines. Her victory, however, was surrounded by controversy after her rival Bongbong Marcos, who only lost by 263,473 votes, protested for a recount.
Profile summary
Leni Robredo full name: Maria Leonor "Leni" Gerona Robredo
Birthday: April 23, 1965
Leni Robredo age: 54 years old
Birthplace: Naga, Camarines Sur, Philippines
Parents: Antonio Gerona and Salvacion Gerona
Nationality: Filipino
Marital status: Widowed
Leni Robredo biography
The kind vice president was born in Naga, Camarines Sur on April 23, 1965. The full name of Leni Robredo is Maria Leonor "Leni" Gerona Robredo. Leni's inclination to public service and competency can perhaps be attributed to the fact that it runs in her family. She is the firstborn of the three children born to outstanding regional court judge Antonio Gerona and English professor Salvacion Santo Tomas.
Robredo graduated high school in 1982 at the Universidad de Isabel in Naga. She then pursued and completed a college degree at the University of the Philippines Diliman in 1986. Leni Robredo education doesn't stop there as she also secured a degree in law at the University of Nueva Caceres before taking up her master's degree at San Beda University.
Marriage with Jesse Robredo
Fresh from graduating from UP Diliman in 1986, Leni applied for a position at the Bicol River Basin Development Program (a development agency for the Bicol River). Equipped with a very impressive resume and a handwritten letter from none other than the Bicol governor, she arrived at the office of Jesse Robredo. Dismissing the letter as irrelevant at the time, he ultimately tells Leni that the position has been filled. Still, she could leave behind her CV in case any position becomes available.
As luck would have it, the agency's communication department soon had a position vacated. Leni went back for another interview, and again faced the strict 28-year-old head of the agency. During her application, Leni was tasked by her interviewer to write an essay on-the-spot. Jesse was impressed with Leni's essay and decided that she was an excellent choice to fill in for the job.
Leni reported for work on her first day on August 18, 1986. During her tenure with the agency, her romance with Jesse Robredo blossomed, and the pair became the subject of teasing in the office.
When the right one comes along, you'll know eh. No matter how long or how short you've known each other.
Jesse soon worked up the courage to formally ask Leni's parents for permission to take her on a date. According to Leni, it was not love at first sight. Jesse Robredo courted her every day with flowers and romantic visits. Leni noted that Jesse was very old school, and would always ask her parents' permission to take her out on dates. The couple tied the knot in 1987.
According to Leni, their marriage was "blissful" and that she felt like they were "best friends". She also noted that Jesse was a devoted partner whom she hardly ever had arguments with and always made time to let her know about his day. She never felt taken for granted or unimportant despite her husband's extremely busy schedule as Naga's well-respected public servant.
In 2012, their love story suffered a tragic blow as Jesse Robredo, father of three and beloved mayor of Naga died in a plane crash off the shore of Masbate Island. He was flying back to Naga for their youngest daughter's swimming competition. Reports of the accident point towards the aircraft's engine failure.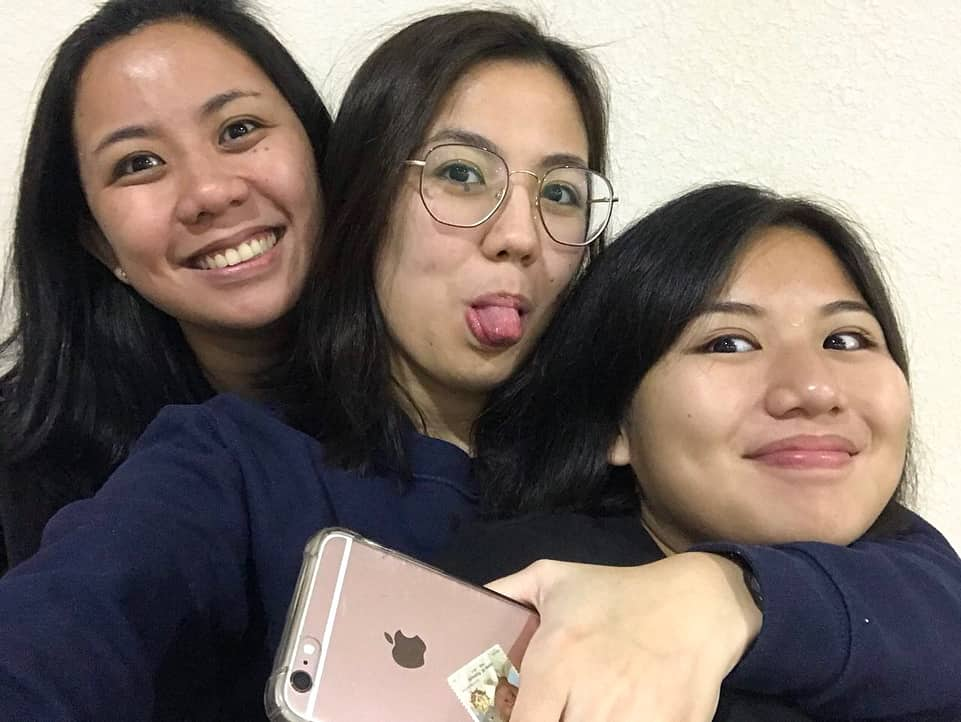 Leni Robredo daughters
Leni's marriage with the beloved late mayor of Naga resulted in three beautiful daughters. Like their mother and their grandparents, these girls have developed a knack for academic exceptionalism. Their eldest daughter Aika Robredo, recently completed her Mid-Career Master's studies at the highly respected and prestigious Harvard John F. Kennedy School of Governance.
Their second daughter, on the other hand, is currently a competent medical student at the Ateneo School of Medicine and Public Health. Tricia Robredo's recent sharp, criticizing tweet on the comeback of polio in the country earned the ire of many of the administration's supporters.
Aika Robredo, their youngest daughter, is no slouch in the academics department. She is currently pursuing her biomolecular science degree under a full scholarship at the New York University (NYU) in the United States (US).
READ ALSO: Pres. Duterte officially assigns VP Robredo as co-chair of drug war
Leni Robredo achievements
After marking her first year in office as Vice President Leni Robredo, her flagship program for the assistance of the marginalized called the "Angat Buhay Program" has already aided the livelihood of more than 22,775 families. Through donor partners, almost P52.72 million worth of resources were provided for the development of the country's rural areas, feeding programs, medical missions, and education.
Fulfilling her campaign promises, Robredo's program targets the connection of local government units with private sectors and non-government organizations to address the needs of the poor families located in obscure areas of the country. Leni Robredo office is located at Quezon City Reception House in Quezon City.
By mid-2018, her program had succeeded in helping over 155,000 families.
"Ito iyong pinangako ko noong ako ay kumakandidato, noong aking inauguration — na iyong core talaga na magiging programa ng Office of the Vice President iyong pag-asikaso ng mga nasa laylayan ng lipunan"
(This is what I promised when I was still running for candidacy, during my inauguration - that the core program of the Office of the Vice President will be centered on the assistance of the citizens in the fringes of society.)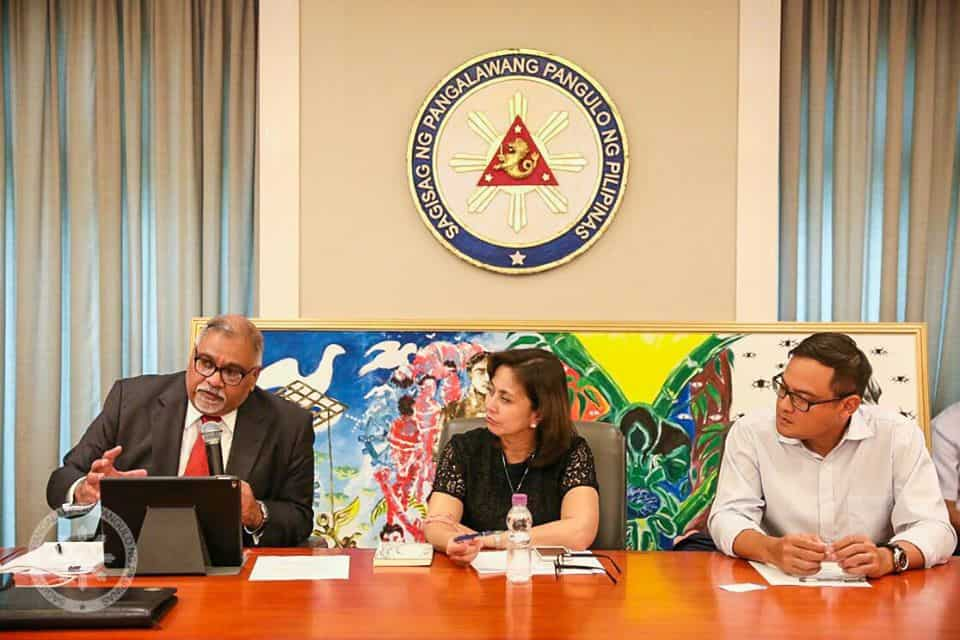 Leni Robredo news
In recent news, President Rodrigo Duterte has officially assigned Leni Robredo as the new drug czar amid the controversial war on illegal substances.
Robredo and her supporters are a known critic of the violent drug war in the Philippines that has taken the lives of thousands of Filipinos.
On the bright side, Leni remains strong as she accepted the job that most of her male colleagues think she is incapable of undertaking. We wish her the best.
READ ALSO: VP Leni Robredo breaks her silence on rejecting Kiko Pangilinan's resignation
Source: KAMI.com.gh