Andi Eigenmann, ibinida ang galing ni Lilo sa surfing: "Let's go, Lilo!"
- Andi Eigenmann, in a social media post, proudly showed just how good her three-year-old daughter Lilo has become when it comes to surfing
- In the photos that Andi uploaded, one can see Lilo assuming a stance like that of an experienced surfer
- She appeared to be riding the waves aboard a reasonably-sized pink surfboard
- Lilo is the daughter of Andi with professional surfer and coach, Philmar Alipayo, who is a native of Siargao island
Andi Eigenmann, in a recent post on her Instagram account, proudly showed just how good her three-year-old daughter Lilo has become when it comes to surfing.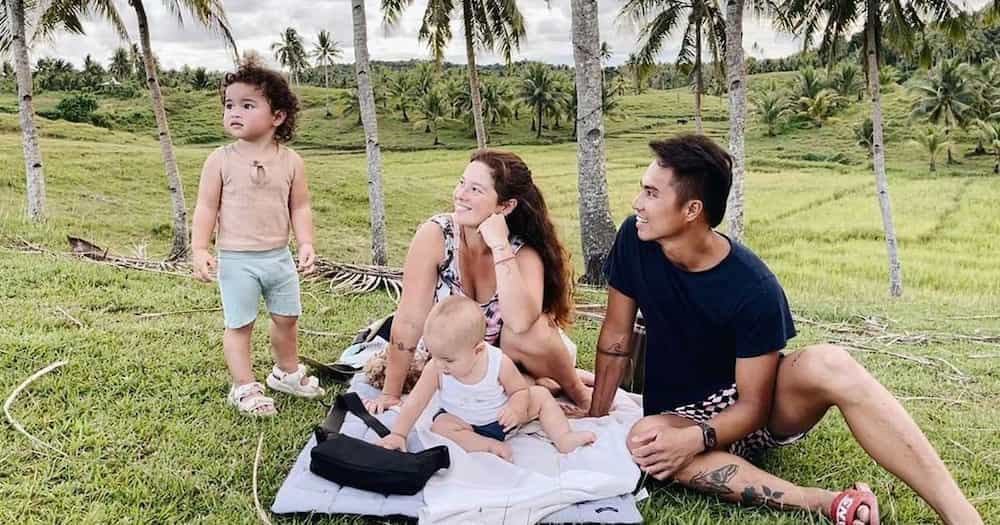 In the photo that Andi uploaded on IG, one can see Lilo assuming a stance similar to that of an experienced surfer.
She also appeared to be riding the waves aboard a reasonably-sized surfboard which has a pink color.
The actress, in her caption, expressed just how proud she is of her daughter.
"Lilo surfing C9 at 3y.o., and going left! let's go, Lilo!" Andi wrote.
The young girl is the daughter of Andi with professional surfer and one of the coaches of the national team, Philmar Alipayo, who is a native of the paradise island of Siargao.
Andi met Philmar, whom she calls Chepoxz, in Siargao several years ago while on vacation.
The actress has stayed there since then and also started a YouTube channel called "The Happy Islanders."
In her IG post, Andi also thanked her partner, Chepoxz, for taking the time to teach Lilo and her in the sport she has come to love.
"Salamat to our surf coach papa @chepoxz, for always making time to teach us too!" Andi wrote.
Andi is a Filipina actress, model and vlogger. She is the daughter of actors Mark Gil and Jaclyn Jose and is the half-sister of actors Sid Lucero, Gabby Eigenmann, and Max Eigenmann. Andi has a daughter named Ellie with her former boyfriend Jake Ejercito. She also has a baby girl named Lilo and a baby boy named Koa with her fiancé, professional surfer Philmar Alipayo.
Recently, Andi and Philmar celebrated their fifth anniversary as a couple. This prompted the actress to pen an anniversary message on social media for her partner. She wrote the heartfelt and sweet message in "broken Siargaonon." Along with her message, Andi also shared a reel showing some of their precious moments.
Andi also showed in an Instagram post that she is the latest celebrity to join the ongoing and viral 'lato-lato' challenge online. On her Instagram page, Andi reposted a video of herself doing the said challenge at a basketball court. However, while Andi tried her best to do the challenge successfully, she failed, which made her laugh.
Source: KAMI.com.gh