Video ni Baby Meteor na panay ang ngiti habang natutulog, viral: "Ngiting nakaka tanggal ng pagod"
- Baby Meteor's video showing him smiling constantly while sleeping has gone viral
- The said video was uploaded on the social media account of Baby Meteor's mother, Antonette Gail
- Only two hours after it was uploaded, the video already has reached more than half a million views
- As of posting, it also has gained 84K reactions and over 4K comments
Baby Meteor's video that showed him smiling constantly while sleeping has gone viral.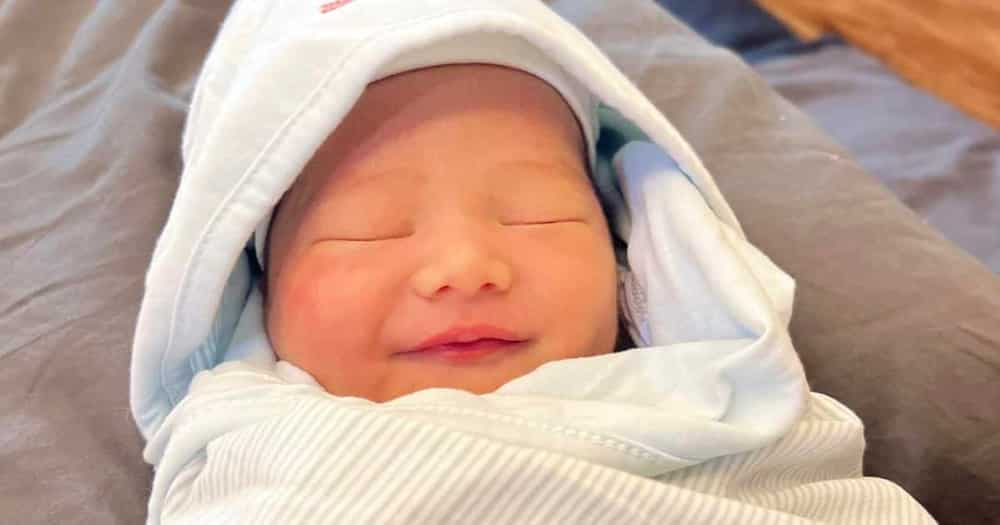 The said video clip was uploaded on the Facebook account of Baby Meteor's mom, Antonette Gail.
Like most of the videos showing the adorable infant, this one also gained hundreds of thousands of views only a few hours after it was uploaded.
As of posting, the video has already reached more than half a million views with over 84K reactions and 4K comments.
Antonette, a social media influencer, also wrote a heartwarming caption on the video, saying that seeing Baby Meteor's smile takes her tiredness away.
"Mga ngiting nakaka tanggal ng pagod #antonettegail," the social media influencers wrote.
In the video, the voice of Baby Meteor's father, Whamos Cruz, can also be heard in the background.
"Sarap sa pakiramdam ang ngiti eh," Whamos' voice was heard saying.
As the video progresses, the loving parents' voice can be heard delightedly giggling.
Antonette delivered Baby Meteor through a caesarian section on January 23,2023.
His full name is Adriel Meteor D. Cruz. The video of him smiling while sleeping can be viewed on Antonette Gail's official FB page.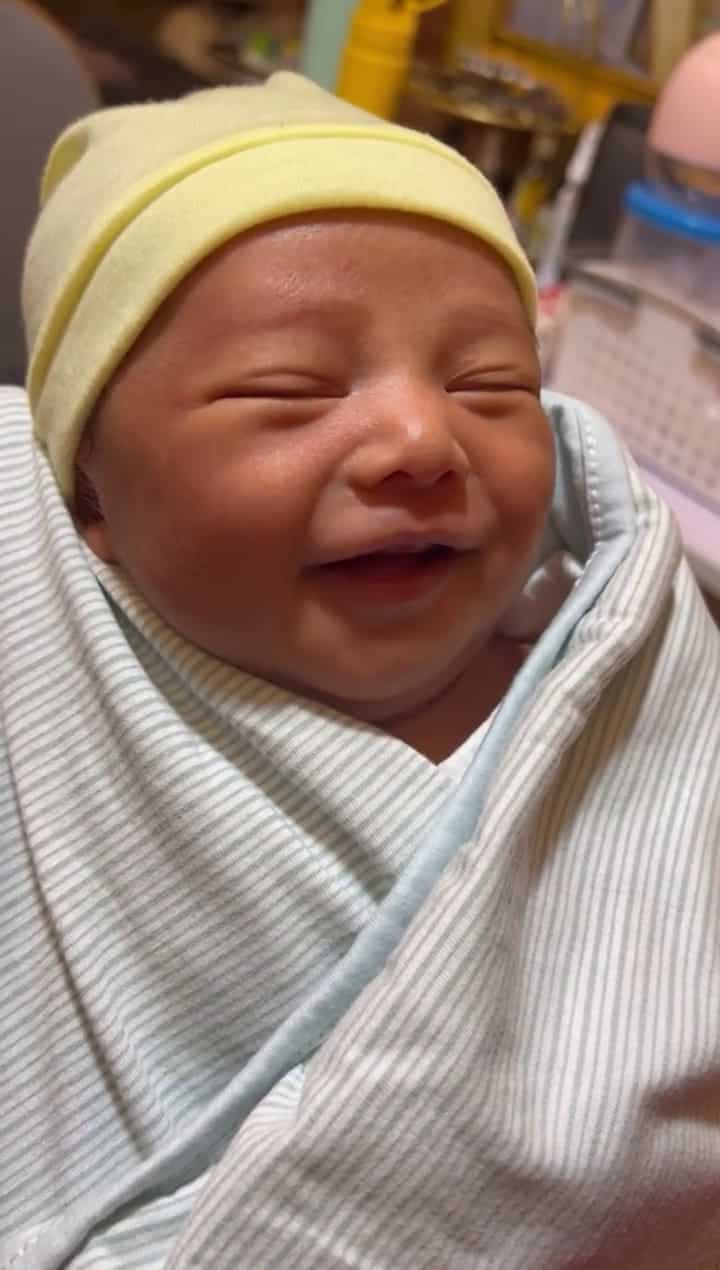 Antonette Gail is a social media personality. She is the partner of Whamos Cruz, who is also a vlogger.
Recently, Baby Meteor's father, Whamos, has expressed his dream and desire for Baby Meteor to be a singer and dancer someday. This is what's written as caption in the latest video of Whamos and Baby Meteor that the social media influencer uploaded on his social media account. In the video, Whamos can be seen cradling Baby Meteor while singing to his son. At one point, he put down the infant on the bed and began to dance in front of him.
In the same video, it could be ascertained that Whamos has finally experienced what many new parents go through, lulling their baby to sleep who doesn't want to take a nap. In a video uploaded on the social media influencer's socmed page, he can be seen trying different tactics, from rocking Baby Meteor as he cradled the infant while singing to putting his child down on the bed and dancing in front of him, to no avail. In the middle of Whamos' attempts to put the baby to sleep, the infant suddenly had a bout of hiccups. Antonette Gail, who was perhaps the one taking the video of Whamos, was heard saying that if the baby can talk, he might have already reprimanded his father for being out of tune.
Source: KAMI.com.gh