Pokwang, may hugot sa kanta ni Moira: "Ginamit mo lang ako"
- Pokwang recently made a post on social media that seemed to have a deep "hugot" with Moira dela Torre's new song, 'Ikaw at Sila'
- The actress-comedienne posted a photo of Moira that contained the words "ginamit mo lang ako," and then wrote her own caption saying "grabe ka Moira"
- Several days ago, Pokwang made a cryptic post about deleting some people in her life, though she did not give any indication as to who these were
- More recently, she posted a photo of her and Malia along with the information that they're going to see a lawyer and the caption "we got this nak"
Pokwang recently posted on Instagram Stories that appeared to have a deep "hugot" with Moira dela Torre's new song 'Ikaw at Sila'.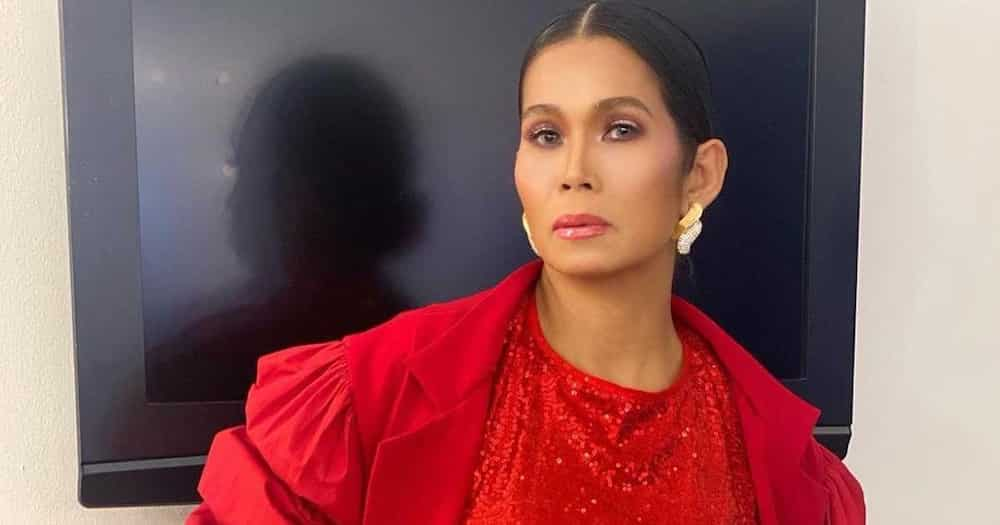 In the said post, one can see a photo of Moira containing part of the song's lyrics that say "ginamit mo lang ako."
The actress-comedienne then wrote her own caption saying "that line na 'ginamit mo lang ba 'ko?'"
She also wrote the caption "grabe ka Moira" on top, coupled with several crying emojis.
The comedienne did not give any indication as to what she meant by her post, or whether she is trying to send a message to somebody.
A couple of days ago, Pokwang also made a cryptic post about deleting some people in her life, though she did not say or even give a hint as to who these were.
More recently, she posted on IG Stories a photo of her together with Malia inside a car.
This particular post has a caption saying that they're on their way to see a lawyer and another line saying "we got this nak."
With her new post, it appears that Pokwang might be going through something, though she hasn't said a word about it yet.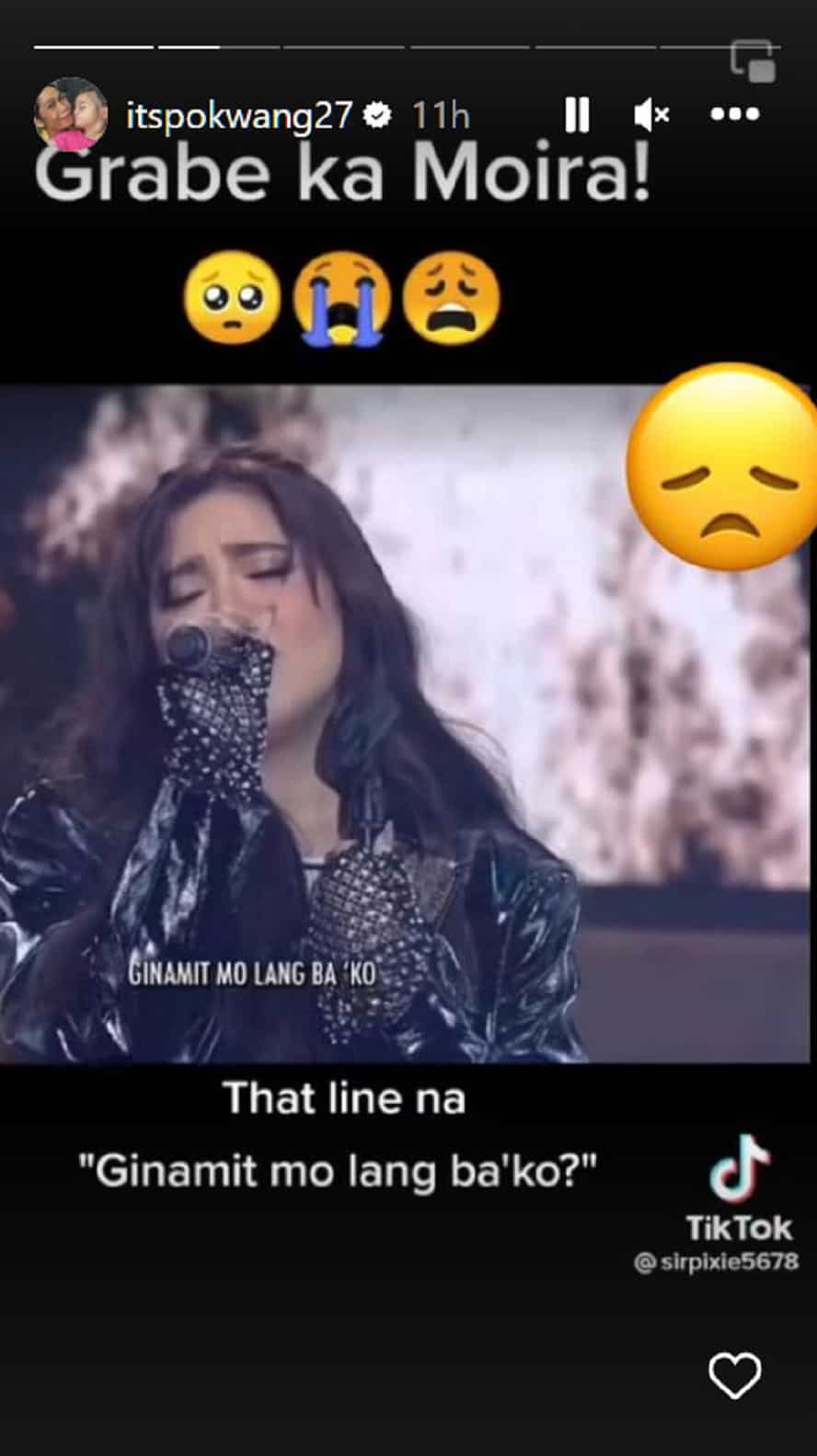 Pokwang is among the most well-loved comediennes in the industry. Her frank and motherly ways are always "patok" among Filipinos. She used to be with ABS-CBN but moved to GMA during the pandemic. Her break came while working as guest comedienne in a comedy bar in Quezon City, where she got to meet Eric Nicolas, who at the time was looking for someone to work with ABS-CBN. In 2004, Pokwang participated in the reality talent show "Clown in a Million" of the Yes Yes Show of ABS-CBN. After becoming the grand champion, she signed with ABS-CBN as an exclusive artist.
Pokwang recently posted on social media a photo showing her sitting inside a car with her daughter Malia. In the caption written on the photo, Pokwang revealed that she and her daughter are on their way to see a lawyer. The actress-comedienne also added the words "we got this nak" to her earlier caption. She did not, however, state the reason why they were going to see the said lawyer.
Pokwang shared on Instagram a short video of her and Malia having a conversation. The little girl mentioned that having the presence of her mom beside her is already enough for her. Malia used the Tagalog words "sapat na" to emphasize this. When asked the second time around, Malia affirmed it with a nod and a smile.
Source: KAMI.com.gh