Karen Davila celebrates son David's 20th b-day; pays tribute to his yayas
- Karen Davila posted her birthday greeting for her son David, who turned 20 recently
- The news anchor thanked her son for bringing love, joy, gentleness and gratitude to their home
- Additionally, she described her son, who has autism, as a kind, thoughtful, and loving man
- She also expressed her appreciation for David's nannies, saying that she knows how much they care for him
Karen Davila took to social media to post her birthday greeting for her son David, who turned 20 recently.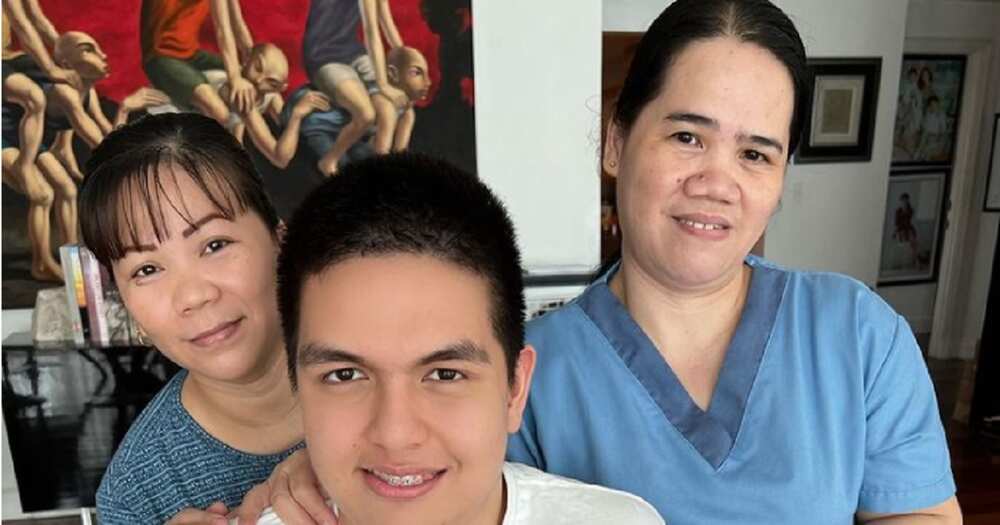 The Kapamilya news anchor thanked her son for bringing love, joy, gentleness and gratitude to their home.
She also described her son, who has autism, as a kind, thoughtful, and loving man.
Furthermore, Karen expressed her appreciation for David's nannies, saying that she knows how much they care for him. According to Karen, she witnessed David's nannies crying when he suffered from seizures.
"HAPPY 20th BIRTHDAY to our dearest sweetest DAVID. I can't believe it - you are now an ADULT!
"You bring so much love, joy, gentleness & gratitude to our home anak. You make everyone around you feel special.
"God has taken you this far, shaped you in ways I could've never imagined! You have grown to be such a kind, thoughtful and loving young man! I feel truly blessed that you are present in the moment, understand everything going on around you & are so engaged with the world! I am so excited for God's plans for your life!!
"Thank you Yaya Lyn & Amy for genuinely loving David. Nakikita ko kayong concerned at umiiyak when David had seizures. Dama ko ang pagmamahal ninyo. Salamat! WE LOVE YOU ANAK," Karen posted on Instagram.
Karen Davila is a journalist, radio broadcaster, newsreader and television presenter in the Philippines. She is best known for her news programs on ABS-CBN.
The newscaster recently went viral for sharing her sentiments on the retrenchment of many employees in the Kapamilya network. The prominent Kapamilya broadcaster even compared the pain she feels to "death by a thousand cuts."
She also expressed her heartbreak after Ces Drilon confirmed that she has been let go by ABS-CBN. Karen Davila tweeted that she is heartbroken over what happened and that it was an honor to work with Drilon.
Source: KAMI.com.gh