Maxene Magalona shares how she conquered her fear & anxiety this morning
- Maxene Magalona shared how she experienced great fear and anxiety when she woke up this morning
- Those emotions were caused by her mental health condition, juggling different jobs, and her spiritual journey and awakening
- The inspiring actress decided to face and embrace those feelings instead of running away from them
- Furthermore, she uploaded photos of herself shedding tears while meditating on her experience
Maxene Magalona once again brought inspiration to her fans and followers on social media.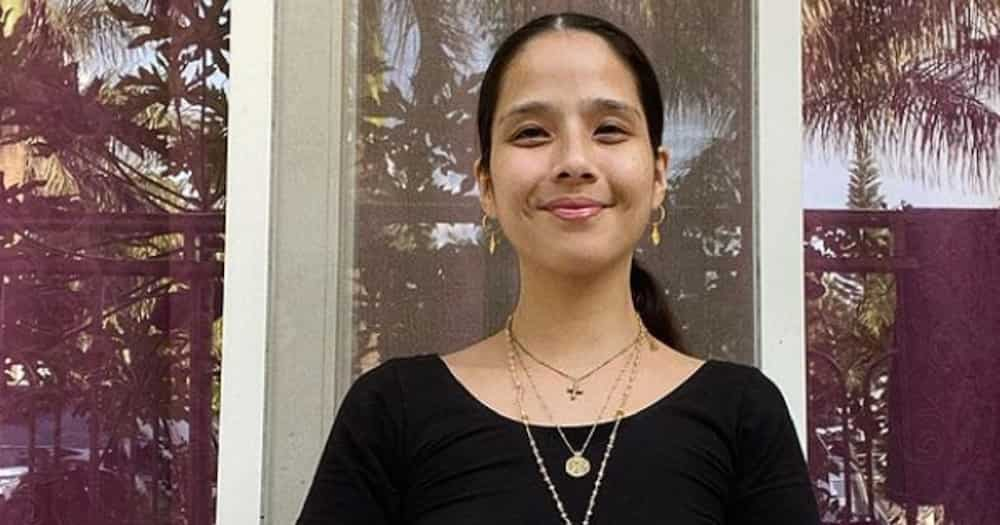 KAMI learned that Maxene shared how she experienced great fear and anxiety when she woke up this morning.
The actress explained that those emotions were caused by her mental health condition, juggling different jobs, and her spiritual journey and awakening.
Instead of running away from the powerful emotions, Maxene decided to face and embrace them so that she can have peace with herself. She also emphasized mindfulness and staying in the present moment to slowly let go of the pain and stress.
The star also uploaded photos of herself shedding tears while meditating on her experience.
"Okay, I feel like I have to share this right now in this moment. I woke up feeling a little scared this morning due to fear and anxiety.
"When you're dealing with a mental health condition, juggling different jobs, going on a self-healing journey and experiencing a spiritual awakening all at the same time—it can get pretty overwhelming.
"I understand that there will really be days when uncomfortable feelings such as anxiety, fear, shame, guilt and doubt naturally arise and there's nothing else to do but to just hold space for them and let them come.
"Personally, I find that the best thing to do when this happens is to surrender to the present moment. Do not resist. Allow the present moment to unfold before you as though you chose it.
"Close your eyes and take a few deep breaths. Breathe and remember that you are not your thoughts. You are your soul. You are your heart. You are your breath.
"Cry if you must but just keep breathing and hold yourself gently through the process. Focus on your breath, stay present and be here NOW. Because if not now, when? When will you let go of all that pain inside of you that's been holding you back from being your best and most authentic Self?
"Today, in this moment, I learned that the more we let go, the more we become free. Holding on to pain will only poison your soul. Hold on to hope. Hold on to peace. Hold on to happiness instead," Maxene wrote on Instagram.
Maxene Magalona is an actress and social media star in the Philippines. Her father is the late rap legend, Francis Magalona, and her siblings are Saab Magalona and Elmo Magalona. She is married to Rob Mananquil.
Months ago, Maxene posted on Instagram that she has left Bali after staying there for more than a year. The actress said that she cannot believe she is finally back in Manila and that adjusting to being back in the city might not be so easy.
Earlier, Maxene penned a lengthy social media post dedicated to her spouse Rob Mananquil. In the said post, the actress expressed appreciation to Rob who opted to stay by her side after seeing her at her worst. She likewise said that her husband's love has truly been the greatest form of therapy for her healing.
Source: KAMI.com.gh