Ellen Adarna, muntik na palang matumba sa prenup shoot dahil sa kakaiwas makaapak ng dumi
- Ellen Adarna almost fell down during her prenup shoot after trying to avoid something on the ground
- The actress gave everyone a hint on what was it when she later posted that particular footage and included a poop emoji in the caption
- The shoot's location appeared to be done on a hill in one of its grassy sections
- Their prenup shoot went viral a few hours after it was posted on their social media accounts
Ellen Adarna recently uploaded a footage of their shoot showing her almost falling down after trying to avoid something on the ground.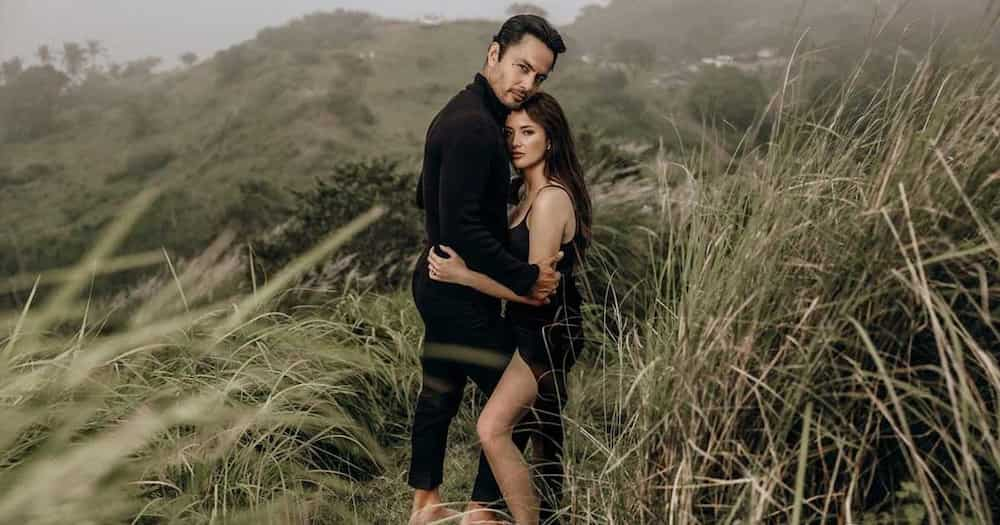 The actress and her fiancé, Derek Ramsay, had a prenup shoot in a grassy area on top of what appeared to be a hill or mountain.
During the shoot, there was one scene where Ellen was holding the hand of Derek who was behind her as they climbed up the hill.
The actress was then seen as if trying to avoid something she saw on the ground.
Since the grasses were tall, anyone watching the video would be unable to see what was it that she avoided.
In a later post on her IG Stories, however, Ellen hinted on what was she trying to avoid.
The actress captioned caption her post with "When you're in the zone but…" and then adding a poop emoji after the "but," hinting that it must have been a mound of poop that she was trying to avoid.
Like the cool, chill bride that she is, Ellen made light of the incident and just joked about it.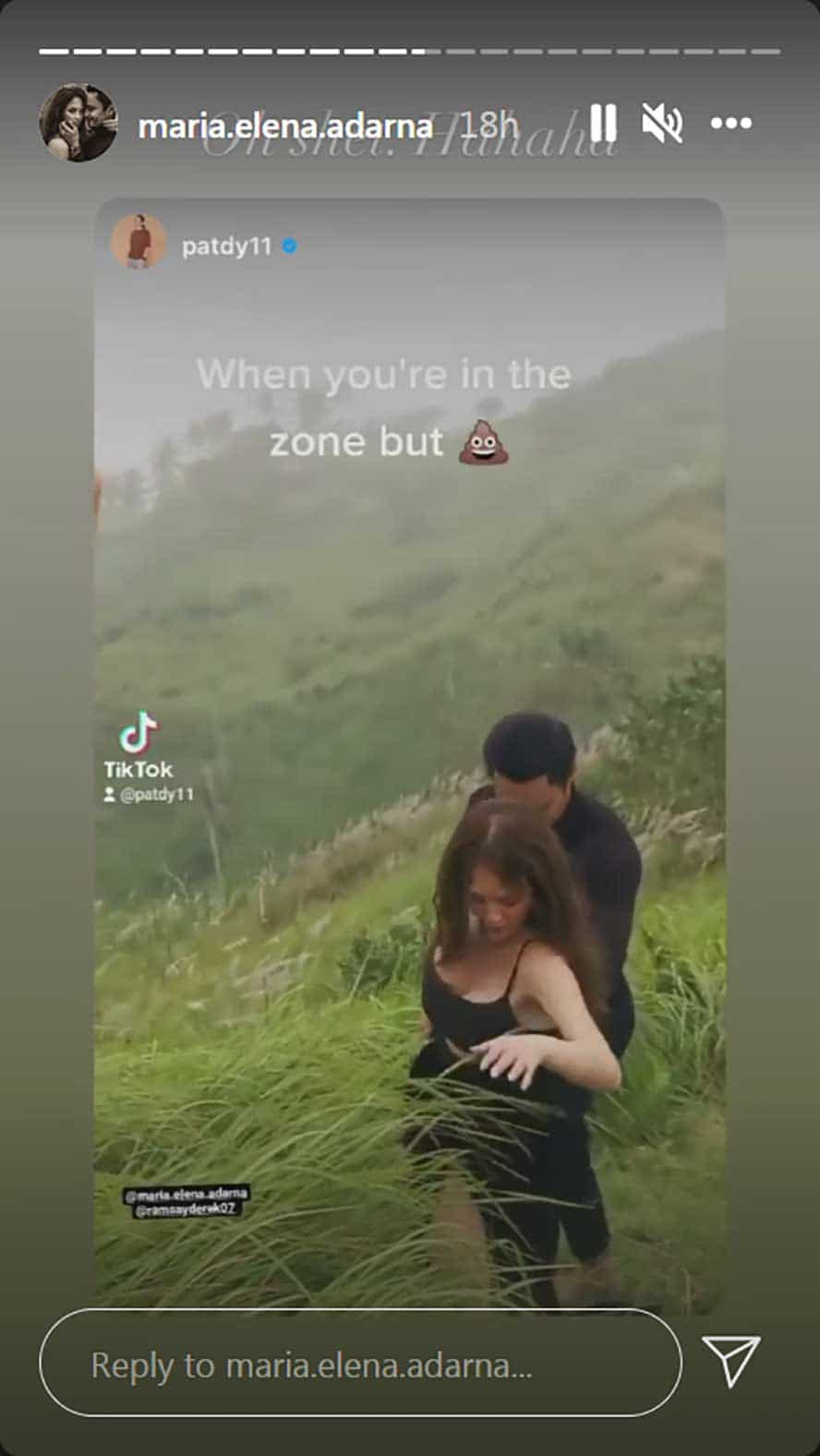 Ellen Meriam Go Adarna, or simply Ellen Adarna as she is known in the showbiz industry, is a Pinay actress and model. She was born on April 2, 1988 to businessman Allan Modesto Adarna and Meriam Go. Her family is among the most prominent and affluent clans in Cebu City, being the owners of a chain of hotels, condominium buildings, resorts, and motels located not only in Cebu province but also in Davao and Manila. They're also the owners of the famous tourist destination, the Temple of Leah, which was erected in honor of Ellen's late grandmother, Leah Albino-Adarna. Ellen was already into modeling when she joined the entertainment industry by being one of the cast of Bubble Gang. After being with GMA Network for 3 years, she moved to rival network ABS-CBN in 2013. She has a son, Elias Modesto, with ex-BF John Lloyd Cruz. In February of 2021, she and Derek Ramsay became a romantic couple.
Ellen and Derek are not just a beautiful couple but are also a hilarious duo as well. On Instagram, Ellen posted a series of video clips of Derek's "OC peak hours" inside the room. In the videos, the actor could be heard and seen talking about the placement of their rug. Throughout the video, Ellen could not help but laugh and poke fun at her fiancé for his funny antics.
Recently, the actress slammed a basher who said that the actress and Derek Ramsay would just separate ways after several years. Earlier, the actress happily responded to netizens who expressed admiration for their prenup video. A netizen then butted in with her own comment and said that in her judgment, the couple would part ways after a few years, though she also expressed hope that she would be wrong. The actress perhaps did not take the comment lightly, particularly at a time when she was bursting with joy, and so chose to reply in a manner that effectively silenced the basher.
Source: KAMI.com.gh