Jolina Magdangal bio: age, height, husband
In a conversation about the most iconic and legendary Filipino celebrities in the 1990s, Jolina Magdangal is always expected to be one of the subjects. Owing to her contagiously irresistible charm and undeniable beauty, she was able to delight audiences with her roles in iconic films such as "Labs Kita... Okey Ka Lang?" and "Hey Babe!". How did she help shape the future of Filipino romantic comedy films?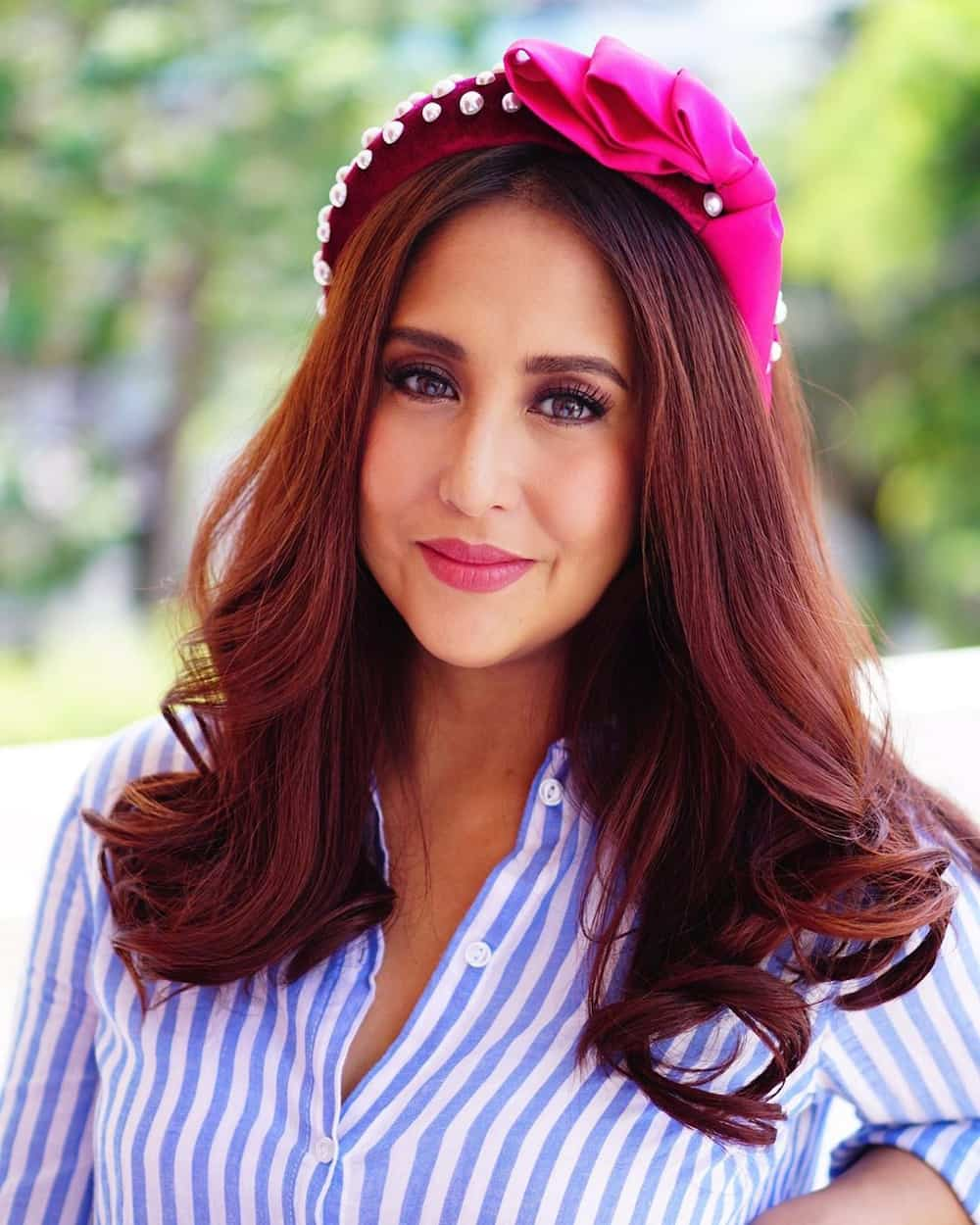 Jolina Magdangal is a multi-awarded Filipino actress, singer, entrepreneur, and social media personality. She is often regarded as one of the pop culture icons in the country, owing to her undeniable contribution to the spearheading of romantic comedy flicks in the 1990 and the early 2000s.
Talking about music, the self-titled album released by the star in 1999 is a recipient of a Quadruple Platinum (4x platinum) certification awarded by the Philippine Association of the Record Industry.
Profile summary
Name: Jolina Magdangal-Escueta (born Maria Jolina Perez Magdangal)
Jolina Magdangal Age: 41 years old
Birthday: November 6, 1978
Jolina Magdangal Height: 152cm (5'0")
Birthplace: Quezon City, Philippines
Parents: Jun Magdangal and Paulette Perez
Nationality: Filipino
Marital status: Married
Net worth: $1 Million - $5 Million (Approx.)
Jolina Magdangal's biography
The star was born in Quezon City, Philippines. When is Jolina Magdangal birthday? Her birthday is on November 6. As of 2019, she is 41 years old. Jolina is one of the three children of Jun Magdangal and Paulette Perez. She has two siblings, Jonathan and Melanie Magdangal. She has one celebrity cousin, ABS-CBN Network actor Gian Magdangal.
Career
The actress made her television debut in youth-oriented entertainment show "Ang TV" (1992), which vaulted her to success and popularity as one of Star Magic's flagship talents. She was then cast in more television projects that further booster her stardom. These projects include being a host and performer in the long-running variety entertainment afternoon show "ASAP" (1995) and sitcom "Abangan Ang Susunod Na Kabanata" (1991).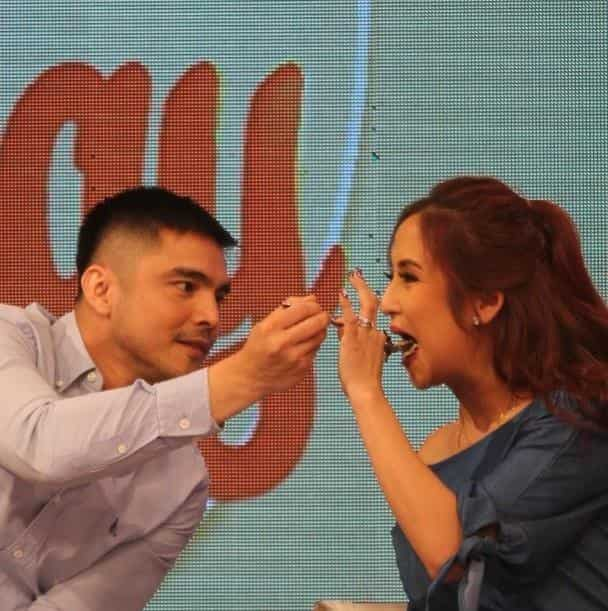 During the course of her television success in the 1990s, she and actor Marvin Agustin became a widely-followed iconic pairing who produced successful film and television projects. These include her first critically and commercially successful romantic comedy film "Labs Kita... Okey Ka Lang?" (1998), and television series spinoff "Flames: The Movie" (1997).
Legacy
Jolina Magdangal is regarded by many as a legend of her own time. Since the dawn of her prominence, the star has cemented her name as one of the Philippine's popular culture and mainstream media icon. In doing so, the star has been given many titles during her peak prominence, including Queen of Pinoy Popular Culture, The Original Teen Queen, Princess of Hearts, and Multimedia Superstar.
Acting, singing, and hosting aside, her massive success is attributed by fans and audiences to her playful visual appeal and unique sense of fashion. Jolina is also known for her contagiously vibrant and sunny persona that her fans adore.
The actress has also been awarded her own star in the Eastwood City Walk of Fame. The platform is patterned after the Hollywood Walk of Fame.
READ ALSO: Jolina Magdangal reveals how her album inspired the birth of their family resto
Jolegend Slaydangal
A parody Facebook account created in the name of "Jolegend Slaydangal" has made rounds on several social media platforms for over glorifying the accomplishments of the actress with memes and parody videos.
The official facebook page of the parody account is @Jolegend Slaydangal.
Jolina Magdangal husband
While loyal fans of the actress may be saddened that her on-screen partnership with Marvin Agustin did not blossom into a real-life romance, the star is still leading a happy life married for eight years to her musician husband. Mark Escueta, drummer of iconic band Rivermaya exchanged vows with Magdangal on November 21, 2011.
The couple's marriage has produced two beautiful children - Pele Iñigo, born 18 February 2014, and Vika Anaya, born 28 May 2018.
In a recent Instagram post, the actress celebrated their 8th wedding anniversary. In the caption, she wrote:
"Happy 8th anniversary to our church wedding. May God continue to bless us with love and respect for each other. Hindi ako magsasawa sabihin ito... Thank you Mahal for saving my heart. Mahal kita habangbuhay.♥️ @markescueta #M♥️J #SimpleAtMasayangBuhay"
Such an incredible Jolina Magdangal love life!
Jolina Magdangal house
In an episode of Philippine morning talk show "Magandang Buhay" (2016), Jolina and her husband Mark Escueta shared how they achieved their dream home. They also discussed the logistics of their home, including how they receive visitors and where their children play.
Jolina Magdangal Instagram
She currently has over 1.3 million followers and uses the account to post about her family, personal life, collaboration with other artists, endorsements, and some humorous content.
True to her jolly persona, Jolina Magdangal is one of the Filipino stars who matured to live a happy, wholesome family life. All while still maintaining her image as a seasoned actress.
READ ALSO: Ruffa Gutierrez, ibinuking na niligawan ni Robin Padilla si Jolina Magdangal
Source: KAMI.com.gh