Park Bo Gum bio: age, height, girlfriend, and movies
Tall, handsome, and talented; Korean actor Park Bo Gum is the type of personality that is easy to like and hard to forget. As both an actor and host, he is a name known to many in the entertainment industry alongside fellow Korean actors Park Seo Joon, Lee Jong Suk, and Song Joong Ki.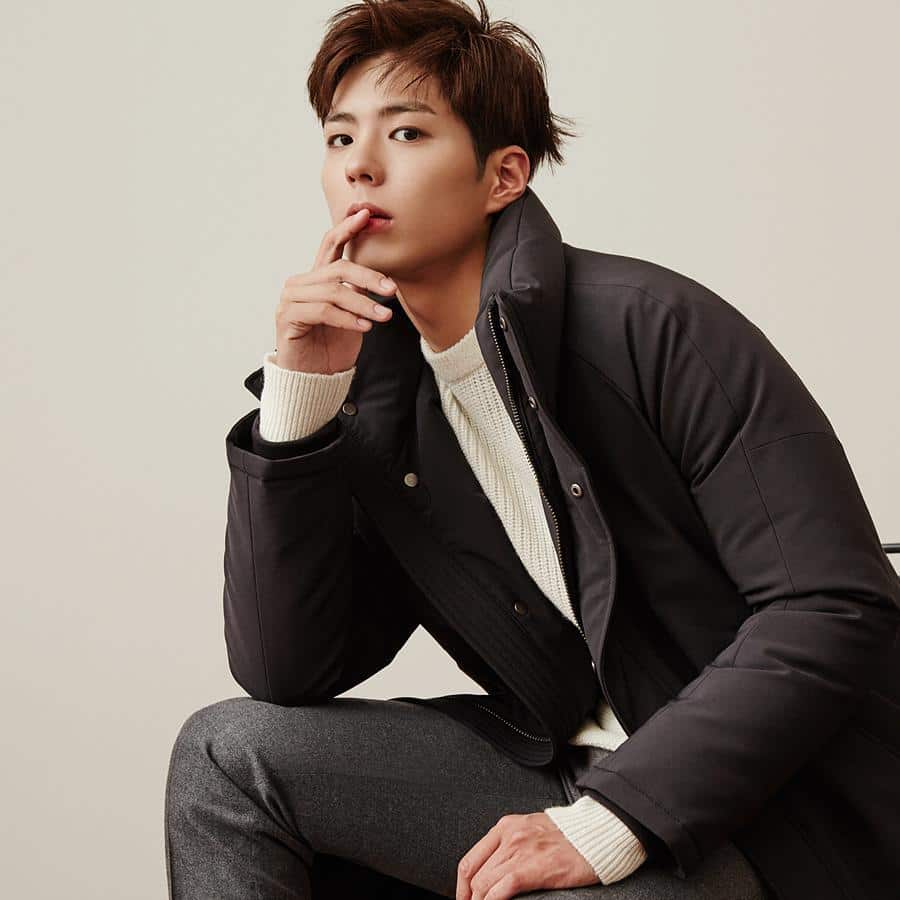 As Park Bo Gum gains more fans, he is on his way to becoming one of the top Hallyu celebrities out there. Get to know the star beyond his on-screen roles and characters.
Park Bo Gum height, career, and profile summary
Name: Park Bo-gum (박보검)
Zodiac sign: Gemini
Birthday: June 16, 1993
Age: 26 years old
Birthplace: Seoul, Korea
Height: 182 cm or 71'7"
Profession: actor, host, model
Twitter: @BOGUMMY
Fun Facts about Park Bo Gum
Park Bo Gum and Irene (from the girl group Red Velvet) hosted the KBS Music awards together since May 2015 till June 2016.
He is a graduate of Myongji University (2018) as a musical theater major.
He has had his hand in directing as he was the musical director for his graduating class' one-act play Hairspray.
He debuted in the year 2011 in the thriller film Blind.
He knows how to play the piano and he started learning when he in kindergarten.
Initially, he aspired to become a singer and songwriter. He sent out videos of himself singing accompanied by his piano playing to the big agencies.
After receiving many offers and auditions, he signed with Blossom Entertainment in the end.
Despite auditioning as a singer, the star found acting as his second love. With his natural talent in acting and pieces of advice he received to pursue that profession, he took to focus on acting.
He loves taking public transportation, specifically the subway.
In one episode of Youth Over Flowers, the actor was on the phone talking sweetly to someone. Fans thought he was talking to a girlfriend but they were surprised to find out it was actually the Park Bo Gum sister on the other line.
Park Bo Gum and Lee Hyun Woo can practically pass off as twins. The pair looks very similar and are even born in the same year.
Park Bo Gum and Song Joong Ki, both under Blossom Entertainment management, are so close with each other that they consider each other as brothers.
When Song Joong Ki was still together with Song Hye Kyo, Park Bo Gum went as far as calling her his 'sister-in-law.'
Aside from the actor's friendship with Song Joong Ki, he is also relatively close with V or Kim Taehyung from the boy group BTS.
Park Bo Gum and BTS did a Coke commercial together in 2018.
He appeared on the second season on Hyori's Bed and Breakfast as a part-time employee.
There is a thing called the Park Bo Gum effect which centers on how he is a big hit with all age groups and how great his influence is as a spokesmodel.
He serenaded Filipino fans with the Filipino song Nasayo Na Ang Lahat during his June 2019 fan meet in the Philippines.
When it comes to his family, he lost his mother when he was in the fourth grade. He also could not help but cry as he expressed his sadness that they do not have a lot of family pictures together, especially before his mother passed away.
Presently, the Park Bo Gum age count is at 26 years old. In the family, he is actually the youngest of three siblings.
READ MORE: Park Bo Gum responds to allegations that he is involved with Song Joong Ki divorce
Park Bo Gum movies and dramas
Park Bo Gum has immersed himself in various diverse roles that gained him the reputation he has today. He held supporting roles in the movies Blind (2011), Runway Cop (2012), and A Hard Day (2014).
He also had a part in The Admiral: Roaring Currents (2014), which is one of South Korea's most-watched and highest-grossing films. Meanwhile, he acts as actress Kim Go Eun's love interest in Coin Locker Girl (2015). In 2013, he was filmed in the weekend drama Wonderful Mama where he had the role of the playboy. That was his first main role. The following year, he had a major role in the short film Twinkle-Twinkle Pitter-Patter as the character Jun Woo.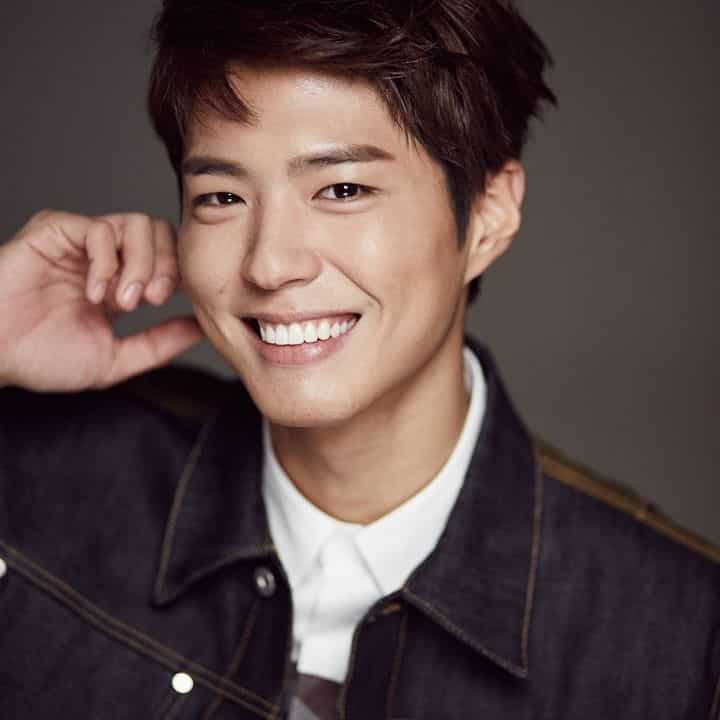 However, most of his memorable roles are in his drama series. He wowed the audience as the psychopathic lawyer Jung Sun Ho in the drama series Hello Monster in 2015. In the same year, he acted as Choi Taek in the highly-acclaimed Reply 1988 wherein he played a genius Go or Baduk (board game) player who lives with his widowed father.
During this time, Park Bo Gum's fame skyrocketed and gained him an even greater Hallyu star status. Not long after, everyone went crazy for the Park Bo Gum Love in The Moonlight chapter of the actor's career in 2016. Here he plays a crown prince with actress Kim Yoo Jung as his love interest.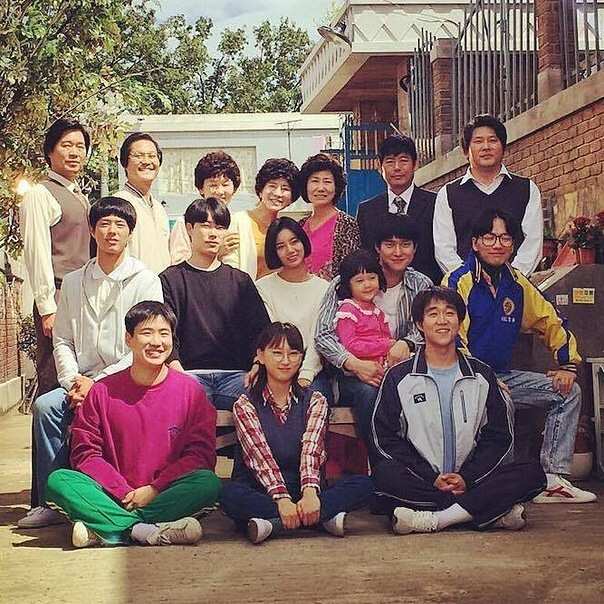 In 2018, he got to star in a drama together with Song Joong Ki's now ex-wife Song Hye Kyo. It is titled Encounter and he plays a simple and happy-go-lucky lad who falls for an older and divorced woman abroad. In terms of his movie career, his most recent film is the action thriller, Seo Bok. Its plot revolves around the world's first human clone.
READ MORE: Court issues final decision on Song Hye Kyo and Song Joong Ki's divorce
Park Bo Gum girlfriend and love life
As a celebrity, it is quite difficult to keep personal matters private from the keen eyes of fans. When the actor hosted with Red Velvet's Irene, people were quick to say that the pair was more than co-hosts because of their great chemistry. However, to the disappointment of many, that was not the case.
Because of their drama together, Park Bo Gum and Kim Yoo Jung were the next to be speculated to be secretly dating. Their chemistry together was so great that even the actress' own mother and sister were to believe they had feelings for each other. In the end, Kim Joo Yung expresses that there is nothing between them. As of recent, the actor is still very much single.
A top actor, Hallyu celebrity, and lovable star personality with a golden voice, Park Bo Gum is on his way to conquering the Korean acting industry. With his versatility to work with diverse roles and characters, there is a lot more to expect from this brilliant actor.
READ MORE: Park Bo Gum says he hopes to meet Anne Curtis again soon after Manila fan meet
Source: KAMI.com.gh