Isko Moreno bio: height, age, birthday, education, accomplisments
Incumbent Manila Mayor Isko Moreno not only makes changes happen in his city but also inspires the rest of the local governments to follow his path to improvement. Just within a few months after the election, Isko has managed to make the change that his predecessors couldn't: improve Manila by taking a small step at a time. Read more about his profile and his accomplishments here.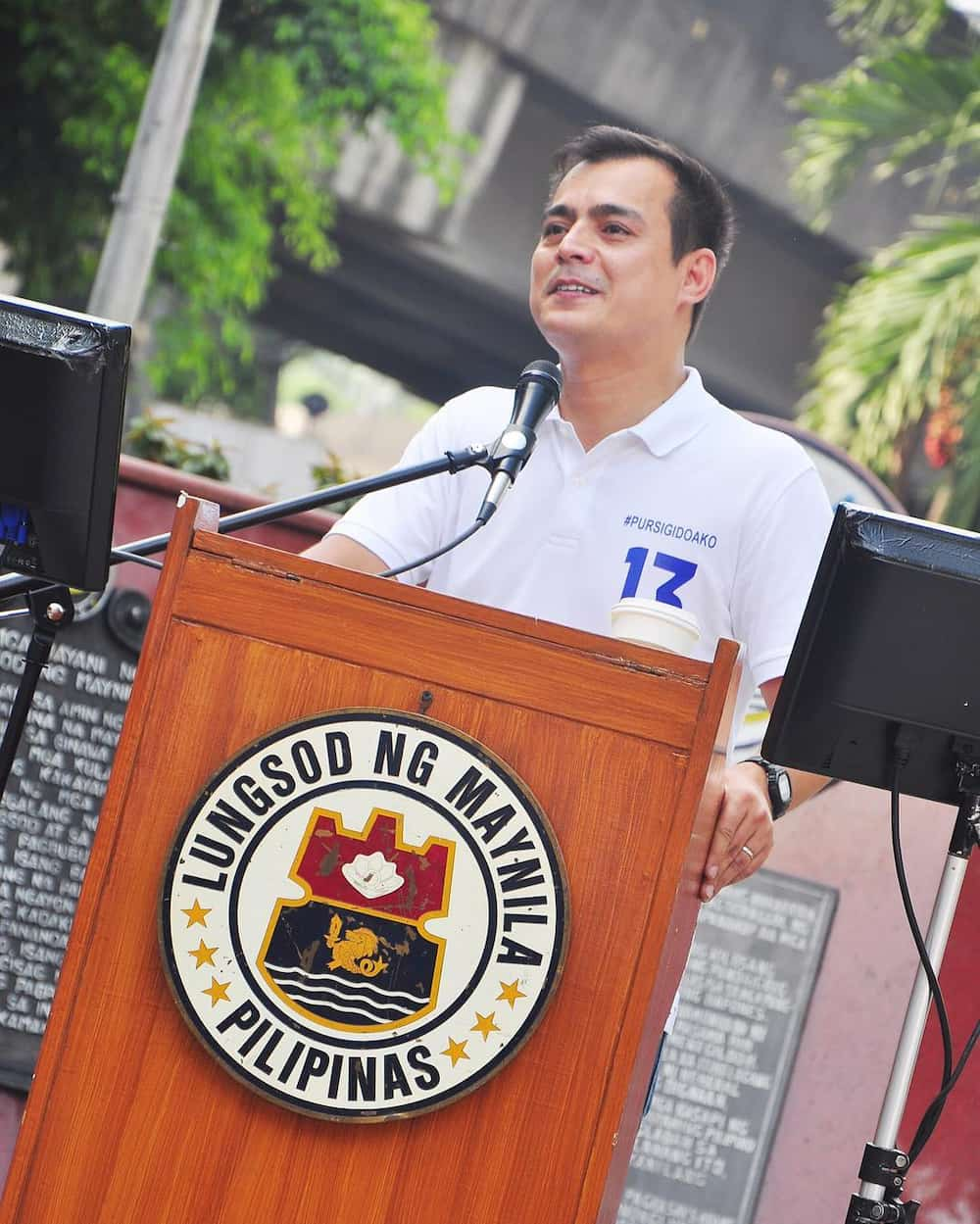 Isko Moreno is a former Filipino actor who later on pursued a career in politics. Currently, he is the 27th mayor of Manila, the capital of the Philippines. He was also the vice mayor of the city in 2007, under Alfredo Lim, and then again in 2013 under Joseph Estrada.
Moreno attempted to run for senator in 2016 but lost in the elections.
On May 13, 2019, Moreno ran against the then-incumbent Mayor Joseph "Erap" Estrada and won the position by a 150,000 vote lead over Estrada. The City of Board Canvassers officially proclaimed Moreno as the mayor of Manila the following day.
Profile summary
Name: Francisco Moreno Domagoso
Birthday: October 24, 1974
Isko Moreno Age: 45
Birthplace: Tondo, Manila
Parents: Rosario Moreno and Joaquin Domagoso
Nationality: Filipino
Marital status: Married to Diana Lynn Ditan since 2000
Height: 170cm (5'5")
Net worth: Unknown
Isko Moreno biography
The mayor's yearning for drastic changes in the big, crowded city primarily comes from his humbling experiences living off the scraps in the streets of Tondo as a child. The crippling poverty brought on by his parents' inability to provide is a life ordeal that compelled young Isko to pursue a career in politics, where he would be in a position to make changes happen.
At the age of 10, Moreno was woken up to a life no kid should ever live through: scrounging for scraps at the slums of Tondo. The young man sought alternative means to survive poverty, and in that quest, found treasure in the unlikeliest of places: the trash compartments of Tondo. To satisfy his family's hunger, Isko would save leftovers he finds in the trash for his mother to re-cook as their meals.
Isko also knocked from house to house to gather old newspapers and plastic bottles, only to later resell what he could gather and give his small earnings to his struggling family.
"Paminsan-minsan, pagnagmumuni-muni ako, hindi ko sukat akalain na posible pala na ang isang basurero, isang sidecar boy, ay pwedeng maging alkalde ng lungsod ng Maynila nakapitolyo ng bansa."
(Sometimes, I find myself stopping to think, I never dreamed that it would be possible for a garbageman, a sidecar-driver, to become the mayor of the city of Manila, the country's capital).
He then worked as a pedicab driver when he became a high school student. Initially aspiring to become a seaman, young Isko enrolled at the Philippine Maritime Institute.
Isko Moreno movies and T.V. shows
In 1993, at a wake in Tondo that Isko attended for free snacks, his good looks caught the attention of talent manager Wowie Roxas. Wowie then encouraged Isko to join show business. He first appeared on TV as one of the aspiring teenage actors in German Moreno's variety show "That's Entertainment" (1986).
Under the spotlight of national television, the young protege took up the screen name "Isko Moreno". If you grew up during the peak of his popularity, you may be asking yourself, "How tall is Isko Moreno?" The actor is 1.7 meters tall (5'5"), which is an average height in Filipinos.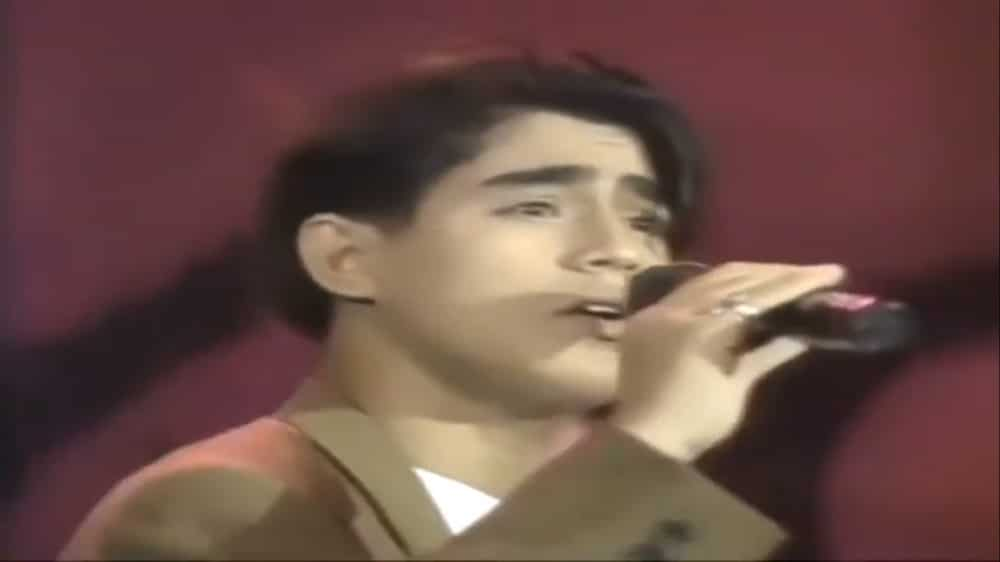 Just a year later, his major breakthrough came when he was cast as "Toby", Claudine Barreto's male lead in the movie "Muntik Na Kitang Minahal" (1994).
At his most controversial, Isko appeared in a handful of shows such as "Siya'y Nagdadalaga" (1997), "Mga Babae sa Isla Azul" (1998), and "Exploitation" (1997).
On television, the actor often appeared in the drama anthology series "Maalaala Mo Kaya". The show took real-life stories of notable personalities such as athletes and celebrities and dramatically portrayed them.
READ ALSO: Alex Gonzaga's hilarious vlog with Mayor Isko Moreno goes viral
Isko Moreno education
Isko Moreno finished his high school education at Tondo High School while he worked as a pedicab driver.
In order to do a competitive job as Manila's vice mayor in 2007, Isko finished a crash course in Local Legislation and Local Finance at the University of the Philippines (UP). He also took a course in public administration in Pamantasan ng Lungsod ng Maynila while fulfilling his duties in the office.
The politician also pursued courses in leadership and governance at the John F. Kennedy School of Government at Harvard University.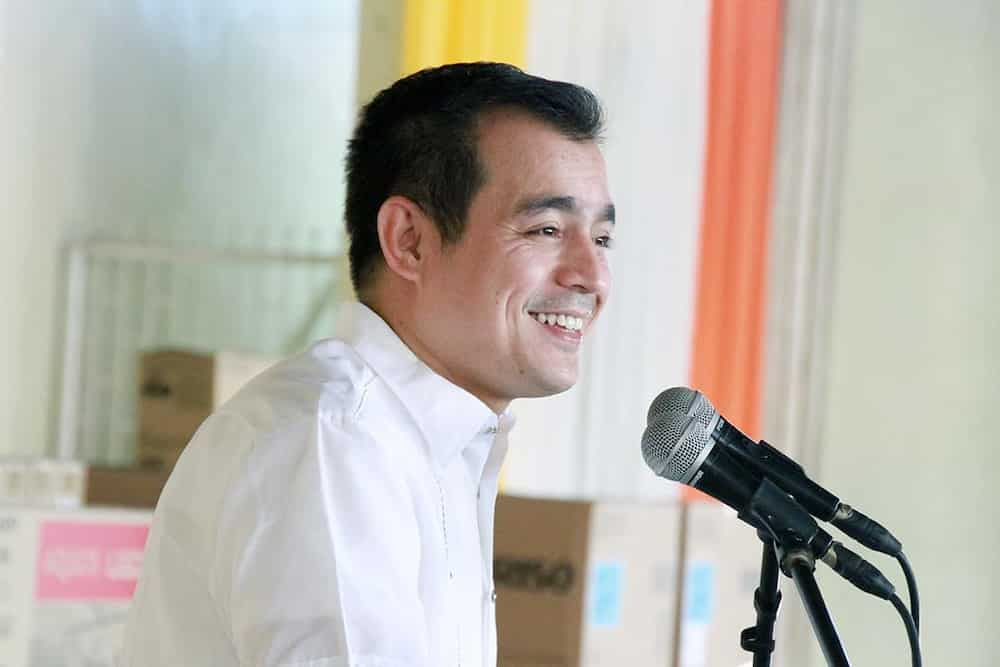 Isko Moreno accomplishments
Once becoming a Manilla mayor, Isko Moreno wasted no time to get started on the changes he wanted to make in the country's capital. In his first month in office, the new mayor initiated the clearing up of the busy, crowded streets of Manila and moved to restore its beautiful cultural heritage.
In the early stages of his mission to enforce drastic changes for the city, the newly elected mayor Isko Moreno first cleared up the unruly Divisoria commercial district clogged with sidewalk vendors. He moved strictly to do the same clearing for several other areas in the city plagued with vendors such as Juan Luna, Recto, and Quiapo.
Netizens in social media platforms such as Facebook and Twitter immediately took notice of the new look of these streets: clean, civilized, and passable.
The mayor, however, also faced criticisms regarding his decisions following the displacement of the poor street vendors who lost their selling areas because of the clearing operation.
On a positive note, a nationwide road clearing operation was ordered by the president following the massive online praise of Isko's accomplishment. Over 1200 local government units were cleared to free the public roads and sidewalks from obstructions.
The Department of the Interior and Local Government (DILG) reported that the road clearing operation was a success in clearing over 6,899 roads and sidewalks nationwide.
Isko Moreno children
The politician and his wife, Diana Lynn Ditan are loving parents to the five children they have together. They are as follows: Vincent Patrick, born in 1998; Frances Diane, born in 2000; Joaquin Andre, born in 2001; Franco Dylan, born in 2006; and Drake Marcus, born in 2012.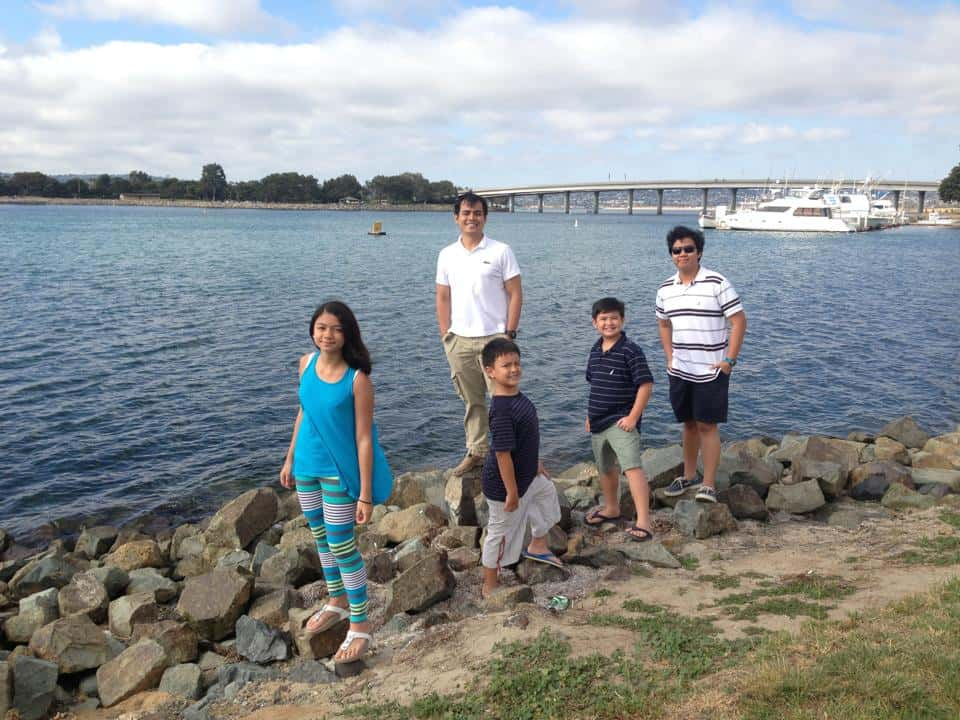 Isko Moreno house
The politician discussed the logistics of his family's duplex house in Tondo in an episode of "Dream Home". Formerly titled "Power House", Dream Home is a television talk show hosted by veteran newscaster Mel Tiangco in 2011-2013.
The show's goal is to expose how people in power live in their homes.
In the episode, Mel proceeds to explain that Isko and his family used to live in a "barong-barong"(a shack) before he worked his way up into show business and saved up his earnings to buy a good home for his family.
Isko Moreno birthday
In celebrating his 45th birthday on October 24, 2019, artist Nikko Pelaez honored the good mayor by creating customized shoes dubbed as "Batang Maynila", which is the mayor's slogan during his campaign.
He noted in a Facebook post that he was personally commissioned to personalize the shoes by Vans, an American shoe company.
Currently, Isko Moreno is still serving his term as Manila's mayor, leaving no stone unturned when it comes to the aspects of the city that can be improved.
READ ALSO: Mayor Isko, binigyan ng pera at trabaho ang side car boy na nagsauli ng bag na may ₱1.2 million
Source: Kami.com.ph