Erwin Tulfo bio: wife, brothers, awards
The Filipino showbiz industry is growing at a fast rate, thanks to the work of talented radio and TV broadcasters such as Erwin Tulfo. He has been in the industry for a long time now and has managed to work with prominent radio networks and television channels. Although Erwin Tulfo is in the showbiz industry, most people do not know specific details about his life. For instance, some people do not know how many siblings this star has, who his wife is, and if he has kids.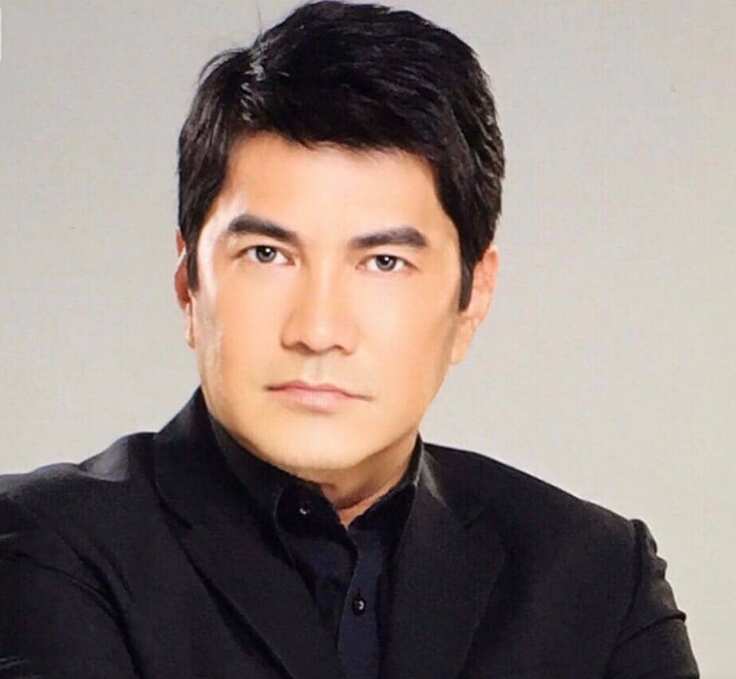 Besides knowing the profession of Erwin Tulfo, what else do you know about him? Stick around to acquire detailed facts about this Filipino radio and television personality.
Erwin Tulfo profile summary
Full name: Erwin Teshiba Tulfo
Date of birth: 10th August, 1964
Age: 55 years old
Profession: Broadcaster and News Anchor
Nationality: Filipino
Parents: Caridad Teshiba and Ramon Tulfo
Siblings: Ben, Ramon, Raffy, and Wanda Corazon Teo
Wife: Karen Padilla
Children: 3
Erwin Tulfo biography
Erwin was born on the 10th of August in 1964 in the Philippines. His birth name or full name is Erwin Teshiba Tulfo. Erwin Tulfo age as of the writing of this piece is 55 years. He is the 9th child of Caridad Teshiba and Ramon Tulfo. The late Ramon was a retired colonel who was part of the Philippine Constabulary.
Erwin has three brothers and one sister. Erwin Tulfo brothers have grown to become a subject of interest online since most people are always asking for the Tulfo brothers names. Besides Erwin, the other Tulfo Brothers are Ben, Ramon, and Raffy. They also have a sister known as Wanda Corazon Teo. Wanda Corazon Teo used to work as the Tourism Secretary.
Erwin is a very prominent individual in the Philippines. He is a famous broadcaster and news anchor on TV and radio. Currently, he is working as the host of Tutok Tulfo, and with the PTV-4 program known as Kilos Pronto. He used to work as a co-host of the famous show entitled T3: Kapatid sagot Kita!
READ ALSO: Morissette Amon bio: age, net worth, height
Career
Erwin has had a very successful career both on radio and television. He has hosted several famous television shows such as the PTV Weekend Report airing in 1987, and the 1988 show entitled Pangunahing Balita. He has also hosted shows such as Mission-X, Aksyon, T3: Reload, and Yaman ng Bayan. His incredible work has made most people curious to know how many Erwin Tulfo awards there are.
Well, Tulfo has been nominated for several awards. He was, in 2013, nominated for the Golden Screen Award in the Outstanding Crime/Investigative Program Host category. This was due to his brilliant role in Tutok Tulfo. Unfortunately, he did not win the award.
A year later, in 2014, he was nominated for the Outstanding Male News Presenter Golden Screen Award due to his remarkable role in Akyson. However, he did not scoop the award. He won the 2014, 2015, and 2016 Best Male Newscaster award at the PMPC Star Awards for Television. He also won the 2016 Most Trusted Media Personalities for Radio and Television Award and the 2015 Asian Best Broadcasters Award during the Inding-Indie Short Film Festival.
Erwin Tulfo wife
He is married to Karen Padilla. The couple has three lovely children.
Controversies
On the 8th of May in 2018, Wanda Corazon Teo made headlines after she resigned, following the Commission on audit discovery that she had transferred P60 million in tourism ads to Kilos Pronto, where this broadcaster works with his brother Ben. What was interesting to the audit team was the fact that there was no contract signed or the existence of a memorandum of agreement.
Wanda defended herself by claiming that she was not aware that her brothers were responsible for running this specific TV show. Later on, the two Tulfo brothers assured the government that they would return the 60 million pesos that their sister had given them. On the 17th of June in 2018, reports were made that Erwin and Ben were yet to return the P60 million they owed the government.
As a result, Trillanes announced that he would press charges against the former Tourism Secretary, Wanda Corazon Teo, and her two brothers, Erwin and Ben. On the 31st of May, in 2019, this broadcaster went in an on-air rant to condemn the Social Welfare Secretary, Mr. Rolando Bautista.
The reason for his tirade was because Mr. Rolando Bautista had rejected Erwin to interview with him. Following the on-air diatribe, numerous petitioners demanded that this radio and television personality apologize to the current secretary of Social Welfare.
Erwin Tulfo latest news
Following the rant by Erwin against the Social Welfare Secretary Rolando Bautista, the news anchor has received a lot of backlashes. He has been strongly condemned by the alumni association of the Philippine Military Academy for his disparaging remarks against Mr. Rolando Bautista. Mr. Bautista has also come out to lay the conditions this 55-year-old must abide by if he wants to be forgiven.
The Social Welfare Secretary declared that Erwin Tulfo must place media advertisements to announce his apology. Similarly, the radio and television personality must donate to nineteen organizations that have been handpicked by the DSWD Secretary, Mr. Rolando Bautista. The other latest news about this 55-year-old is his firearm license expiration.
His firearms license is believed to have expired in March of 2019. It was reported in June that the news anchor was yet to hand over his firearms to the law enforcement body. Another latest news about this commentator is that the Philippine National Police (PNP) has withdrawn the police escorts of this 55-year-old and his family. The removal of the police escorts is due to the threats this news anchor issued to the Department of Social Work and Development Secretary.
Despite the several controversies that this 55-year-old is involved in, the fact remains that Erwin Tulfo is talented. He has a successful radio and television career, which he has been improving every day. This broadcaster is not only a father of three children but also a brother to Wanda Corazon Teo, Ben, Raffy, and Ramon.
READ ALSO: Margot Robbie bio: husband, age, height, how much is she worth?
Source: KAMI.com.gh