He is a known defendant of the poor and a saviour of the powerless and marginalized. His YouTube channel, "Raffy Tulfo in Action" has over eight million subscribers, owing to his frank disposition and no-nonsense demeanour. Who was Raffy Tulfo before becoming an icon of justice and public service in the Philippines?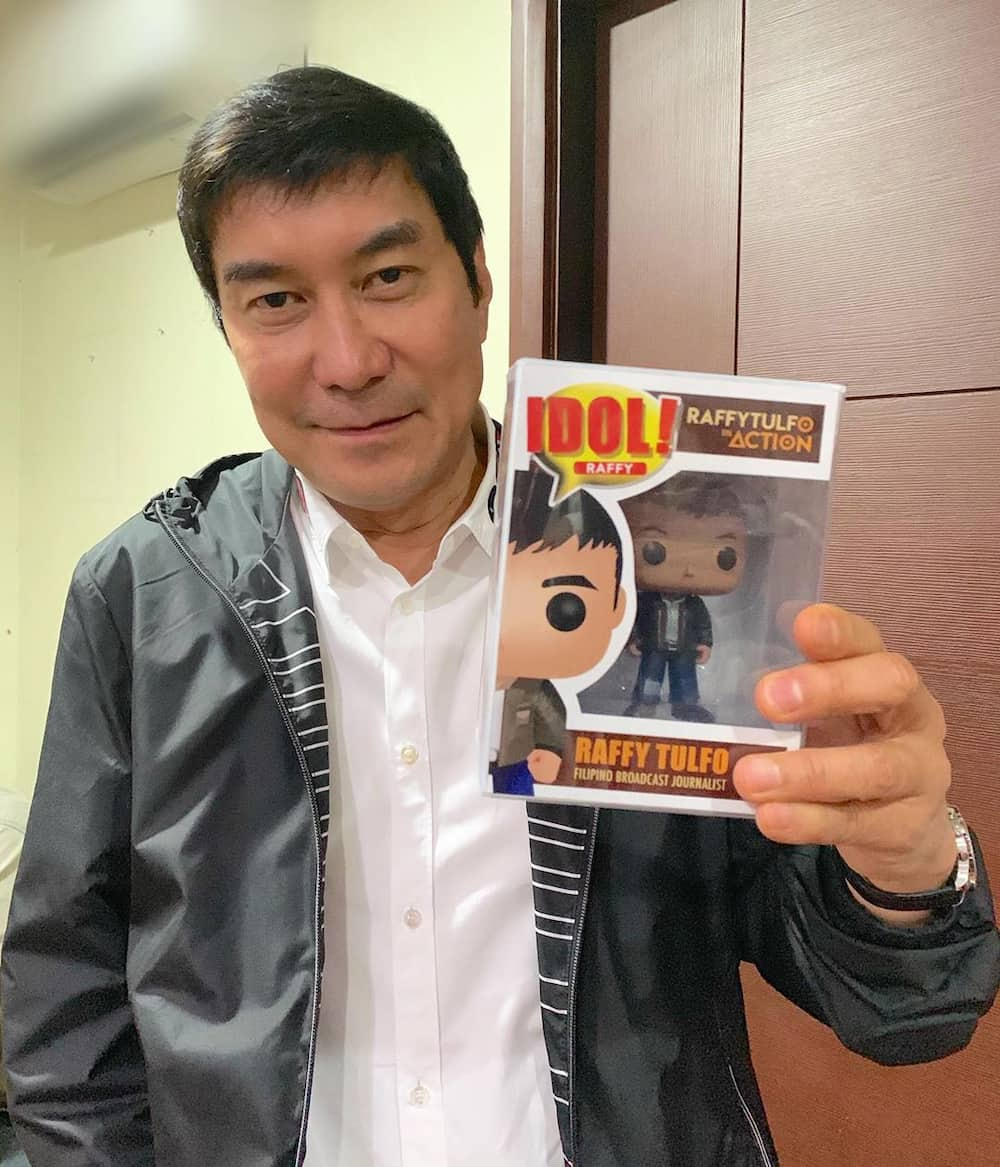 Raffy is a Filipino broadcast journalist, TV and radio host, and social media personality. He is based in Quezon City, Philippines. His work as a public servant mainly focuses on government affairs and private sectors.
Profile summary
Name: Rafael Teshiba Tulfo
Birthday: March 12, 1960
Raffy Tulfo age: 59 years old
Birthplace: Davao City, Philippines
Parents: Ramon Tulfo Sr. and Caridad Teshiba-Tulfo
Nationality: Filipino
Marital status: Married
The social media personality is the main host and commentator in "Wanted sa Radyo", a radio show that seeks to resolve conflicts between families and recognize the honesty of citizens who return valuable items that they find.
Wanted sa Radyo's extreme success and popularity among social media followers persuaded its producers to launch a website entitled "Raffy Tulfo in Action", which features video uploads of cases that were covered in the show.
On the website, the journalist is described as
"a known champion of the poor. He fights for the downtrodden– many of whom are laborers– who flock to his radio show everyday to seek for his help. He is known among his followers as "Mr. Action Man" and "Idol Raffy"."
Raffy Tulfo in Action also has a channel on the video-sharing website YouTube. The YouTube channel has earned over 8 million subscribers, resulting from the commentator's no-nonsense approach to family interrogations and hard-hitting commentaries.
Raffy Tulfo biography
Born on March 12, 1960 as Rafael Teshiba Tulfo, the famous investigative journalist hailed from Davao City, Philippines. He is the eighth among the ten children of Ramon Tulfo Sr. and Caridad Teshiba.
Three of Raffy's siblings are also in public service, namely, Ben, Ramon "Mon", and Wanda Tulfo-Teo.
On November 23, 2017, BITAG Live's official facebook page (@bitagsaradyo) posted an old picture of the Tulfo family with the caption:
"Throwback: Tulfo Family Portrait taken way back. Totoy na totoy pa si BITAG. Can you guys identify me and my brothers in the picture?"
BITAG Live is an investigative and public service program hosted by journalist Ben Tulfo.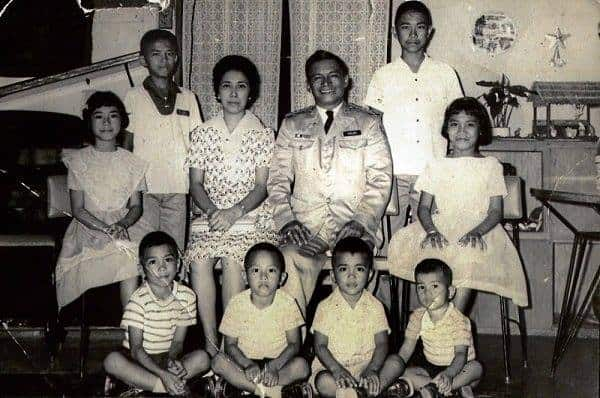 Raffy Tulfo wife and children
The tough-talking broadcaster is currently married to Jocelyn Pua. As stated in the about section of Jocelyn's facebook page (@jocelyntulfoinaction), she was born and raised in Cauayan City, Isabela and pursued her college education at Far Eastern University in Manila, Philippines.
According to a bigamy case filed against the journalist, the couple tied the knot on January 20, 1995.
Talking about politics, Jocelyn is an active representative of the ACT-CIS partylist, also known as the Anti-Crime and Terrorism Community Involvement and Support Partylist. The partylist is in the lower house of the congress and is endorsed by high-profile brothers Raffy and Ben.
Jocelyn and Raffy currently have two children together, namely Maricel and Ralph.
READ ALSO: Bigamy case gets filed against Raffy Tulfo by a woman claiming to be his 1st wife
Like his father, young Ralph has developed a fondness for public service. On his 22nd birthday, Ralph opted to spend his savings to buy meals for the less fortunate citizens of Payatas, Quezon City.
Raffy's daughter, Maricel, on the other hand, revealed intimate details about her father in an interview. According to her, she loves her father and can talk to him about anything in her life, including her love life. She also noted how different her father is on screen compared to at home.
Below is a picture of the Raffy Tulfo family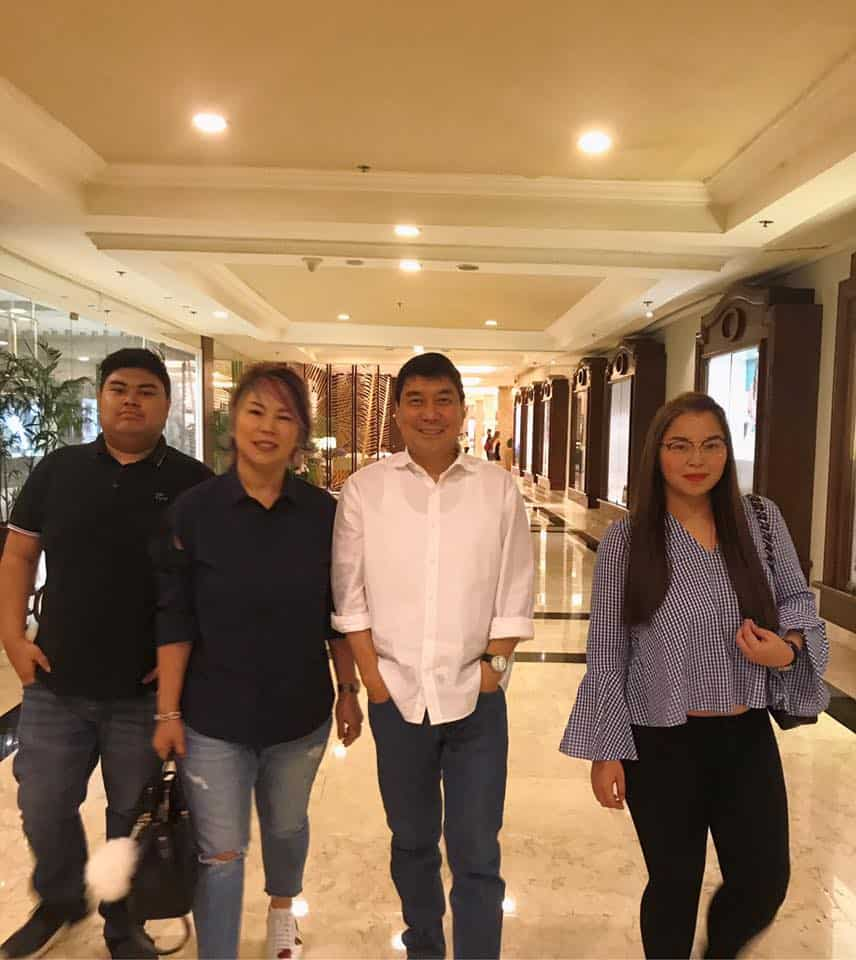 Raffy Tulfo age
The hard-hitting newscaster is currently 59 years old.
During his 58th birthday in 2018, Raffy posted a picture of his celebration with his family.
Raffy Tulfo YouTube
The "Raffy Tulfo in Action" YouTube channel is a big hit among viewers. As of this writing, the channel has garnered over 8 million subscribers, and its most viewed video is an episode from Wanted sa Radyo with nearly 13 million views.
In recent news, Raffy denied the allegations that the channel has earned as much as 50m since its creation. During an interview with entertainment news and lifestyle website PEP.ph, this is what the journalist had to say:
"Yung sa trending, thank you. Yung sa income, baka mamaya habulin ako ng BIR. Malalayung-malayo po yun. Trust me. Kasi, kung yun po ay may katotohanan, sana naka-drive na ako ngayon ng Rolls Royce."
(I am thankful for the trend of my channel. Regarding the income, it's not as much as people say. BIR might get the wrong idea. Trust me. If that was accurate, I would be driving a Rolls Royce by now.)
The channel is also a constant source of comically edited Facebook videos. Snippets from the show are often reuploaded to social media sites such as Twitter and Instagram for their unintentionally comedic content, arising from the sometimes hilarious statements from ordinary citizens appearing in the show.
READ ALSO: Mapagkawanggawa din! Anak ni idol Tulfo, nagbahagi ng biyaya sa mga kapus-palad sa kanyang kaarawan
Raffy Tulfo contact number
The contact number for "Raffy Tulfo in Action" is not publicized on their website or any of their social media accounts, but citizens seeking help can send an email to info@raffytulfoinaction.com. They can also visit their office at TV5 Media Center, Reliance Corner Sheridan Street, Mandaluyong City, open from Monday to Friday from 9:00 am to 3:00 pm.
Raffy Tulfo net worth
The broadcast journalist has no publicized net worth, but it is known that he earns his salary from his career as a newscaster, radio personality and columnist. It can also be inferred that he earns a hefty amount from his widely popular YouTube channel.
Currently, Raffy Tulfo stands as an icon of justice for ordinary Filipinos seeking help from being exploited by those in power.
READ ALSO: Raffy Tulfo, 'di kineri ang kakaibang trip ng mag-asawang inireklamo ng 1 babae