Most people may recognize Scarlett Johansson due to her remarkable performances in the Marvel Universe. She is a very versatile and talented actress who is loved by many people in the world. The stunning actress is also ranked among the sexiest women in Hollywood. Although most people think they know her due to her many appearances in the screens, hardly can they offer various details of this good-looking actress. For example, most cannot tell you how old she is or how many kids she has. What do you know about this famous Avengers cast member?
Despite Scarlett Johansson gracing our screens from her childhood, some aspects of her life remain a mystery. A fanatic of the actress may be aware of all her films but unaware of her age or family.
Scarlett Johansson profile summary
Full name: Scarlett Ingrid Johansson
Date of birth: 22nd of November in 1984
Birthplace: New York City
Age: 34 years old
Profession: Actress
Net worth: $165 million
Nationality: American, Danish
Parents: Melanie Sloan and Karsten Johansson
Siblings: Vanessa, Adrian, Hunter, and Christian
Daughter: Rose Dorothy Dauriac
Scarlett Johansson early life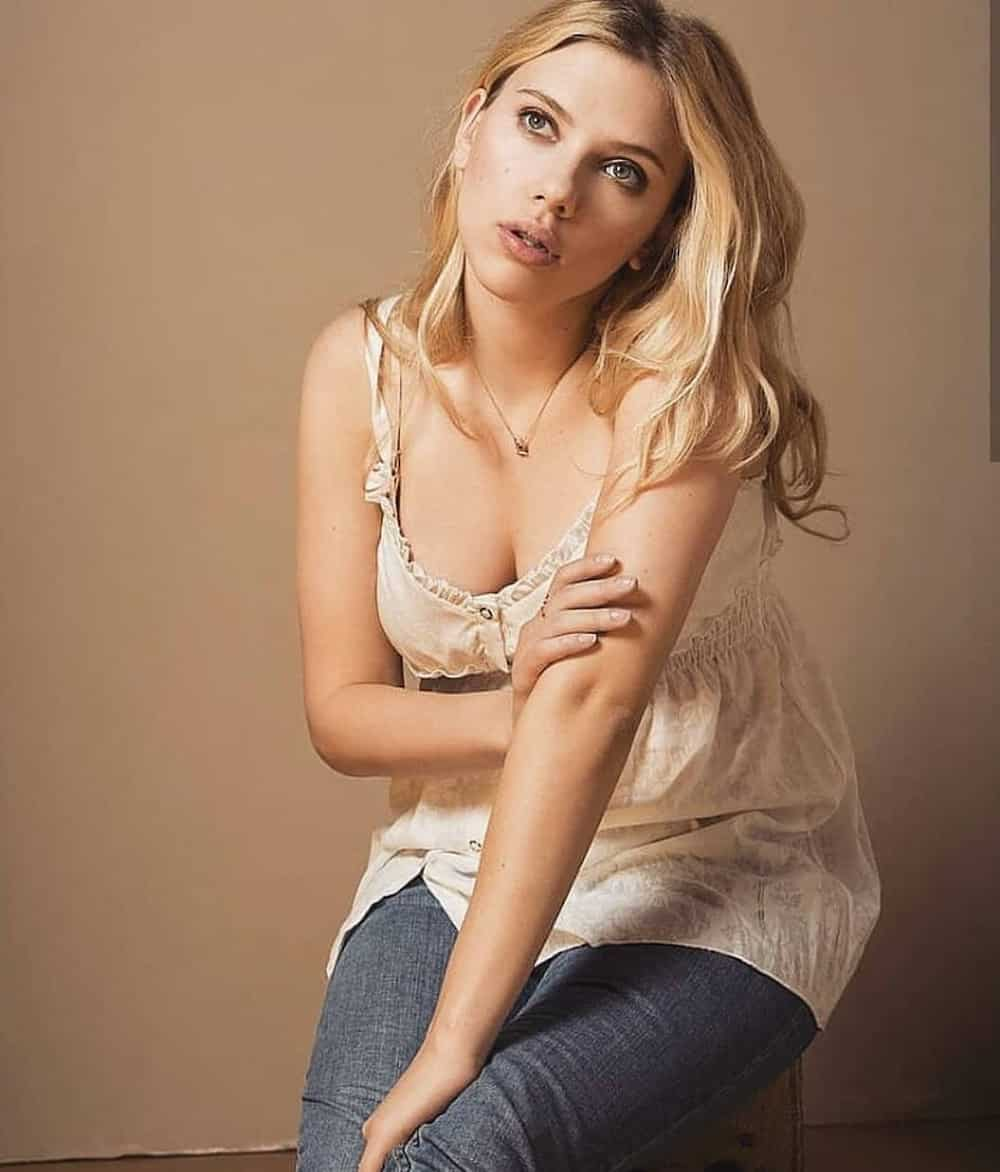 The elegant Scarlett Johansson was born in New York City. Her mother is Melanie Sloan, and her dad is Karsten Johansson, who is a Danish-born architect who comes from Copenhagen.
The gorgeous actress has a sister named Vanessa, who is also an actress, a brother called Adrian, another brother called Hunter, and a paternal half-brother called Christian. Her grandfather was a prominent writer named Ejner Johansson. Scarlett ventured into the acting industry in her childhood because her mother Sloan used to take her to several auditions.
Her professional acting debut came when the actress was just eight years old. She got an opportunity to act in the off-Broadway production of Sophistry alongside the talented actor Ethan Hawke. The performance was at the Playwrights Horizons in New York.
The aspiring actress would go for so many auditions for commercials and in most cases, would be unsuccessful in getting a role. She did not take the rejection so well, and her mother Melanie began limiting the number of her auditions. However, when Scarlett was nine years old, she made her film debut after getting the role of John Ritter's character's daughter in the fantasy comedy titled North.
After that, the nine-year-old began getting minor roles in various films. She acquired a small role of playing the character of Sean Connery's daughter in Just Cause of 1995. Johansson also got the role of Amanda in the film Manny & Lo of 1996.
The performance of this beautiful actress in Manny & Lo was so remarkable such that she got a nomination for the Independent Spirit Award for Best Lead Female. Fans and even critics were quick to review her performance in this film. The famous critic Mick LaSalle from San Francisco commented,
"If she can get through puberty with that aura undisturbed, she could become an important actress."
READ ALSO: Rico Blanco bio: age, wife, family, dating history
Scarlett Johansson movies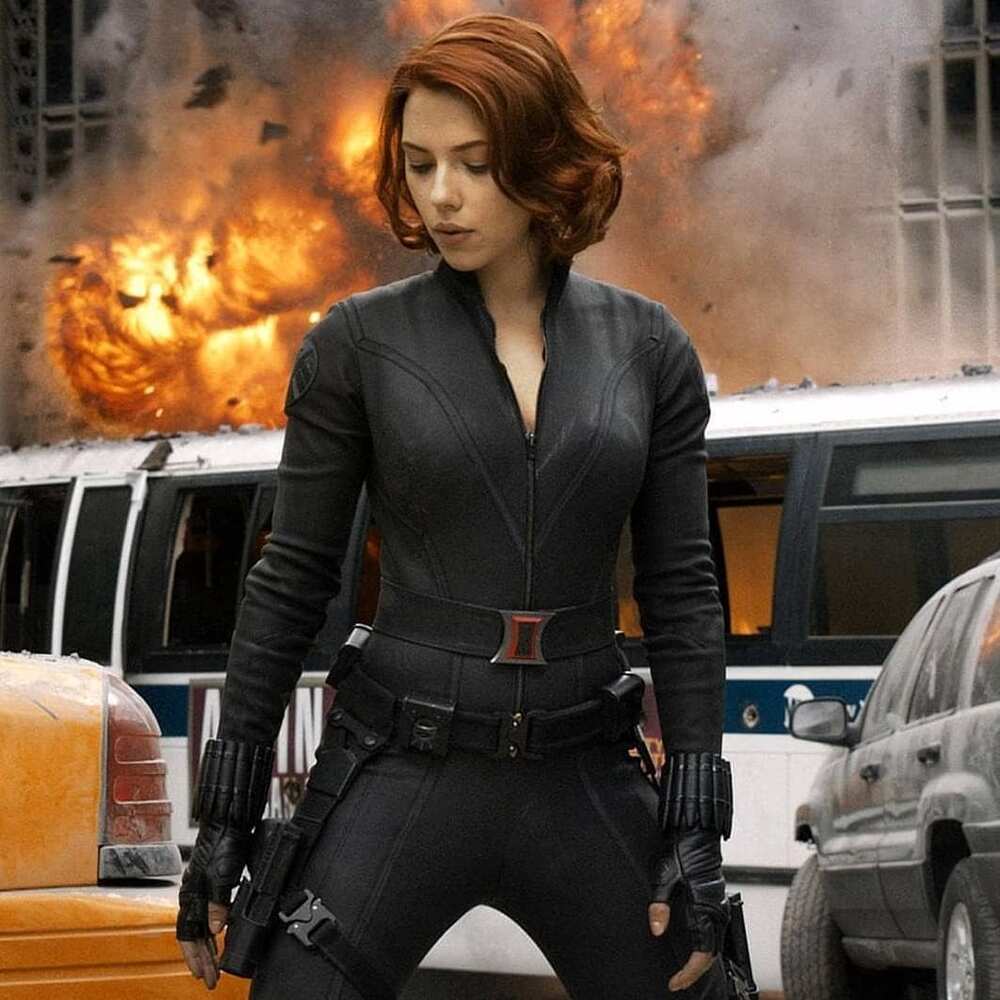 Johansson has featured in so many movies. Some of her popular films include Jojo Rabbit of 2019, Marriage Story of 2019, Avengers: Endgame of 2019, Captain America: Civil War of 2016, Avengers: Infinity War of 2018, Rough Night of 2017, and Avengers: Age of Ultron of 2015.
The mother of one has featured in Black Widow, which is set to be released in 2020. It is her first solo movie, and fans are excited to see what she has in store for them. Other films of this legendary actress include Ghost Shell of 2017, The Jungle Book of 2016, Hail, Caesar! Of 2016, Isle of Dogs of 2018, Sing of 2016, Lucy of 2014, and Chef of 2014.
Scarlett Johansson age
The Manny & Lo cast member was born on the 22nd of November in 1984, in New York. As of 2019, the actress is 34 years old.
Scarlett Johansson husband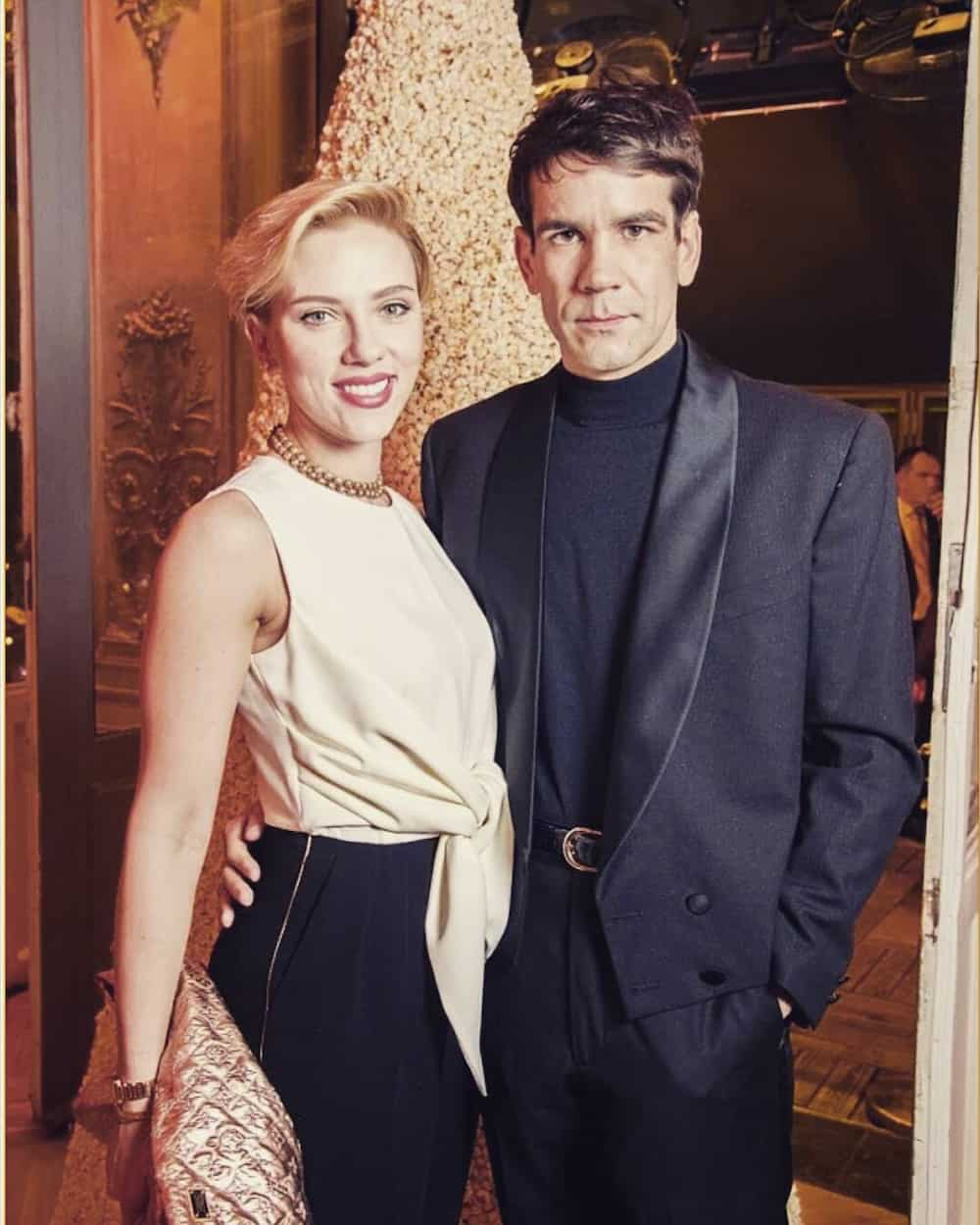 Scarlett Johansson Avenger actress was, in 2001, dating the talented guitarist Jack Antonoff. The two dated for a year but later called it quits. She then dated the good-looking actor Josh Hartnett for two years, but later broke up in 2006.
Johansson later fell in love with Ryan Reynolds. After one year of courting, the two walked down the aisle in 2008. Unfortunately, things did not work out between this beauty and Ryan Reynolds, and they decided to get a divorce in 2011.
Two years later, in September of 2013, the beauty got engaged to Romain Dauriac. Romain Dauriac owns a successful advertising agency. The couple welcomed their first child in 2014 and named her Rose Dorothy.
She tied the knot with Romain Dauriac in Philipsburg, Montana, on the 1st of October in 2014. However, things did not work out between the star and Romain, and they, therefore, divorced in 2017. She later dated the SNL star, Colin Jost. In May of 2019, Scarlett was reported to be engaged to Colin.
Scarlett Johansson kids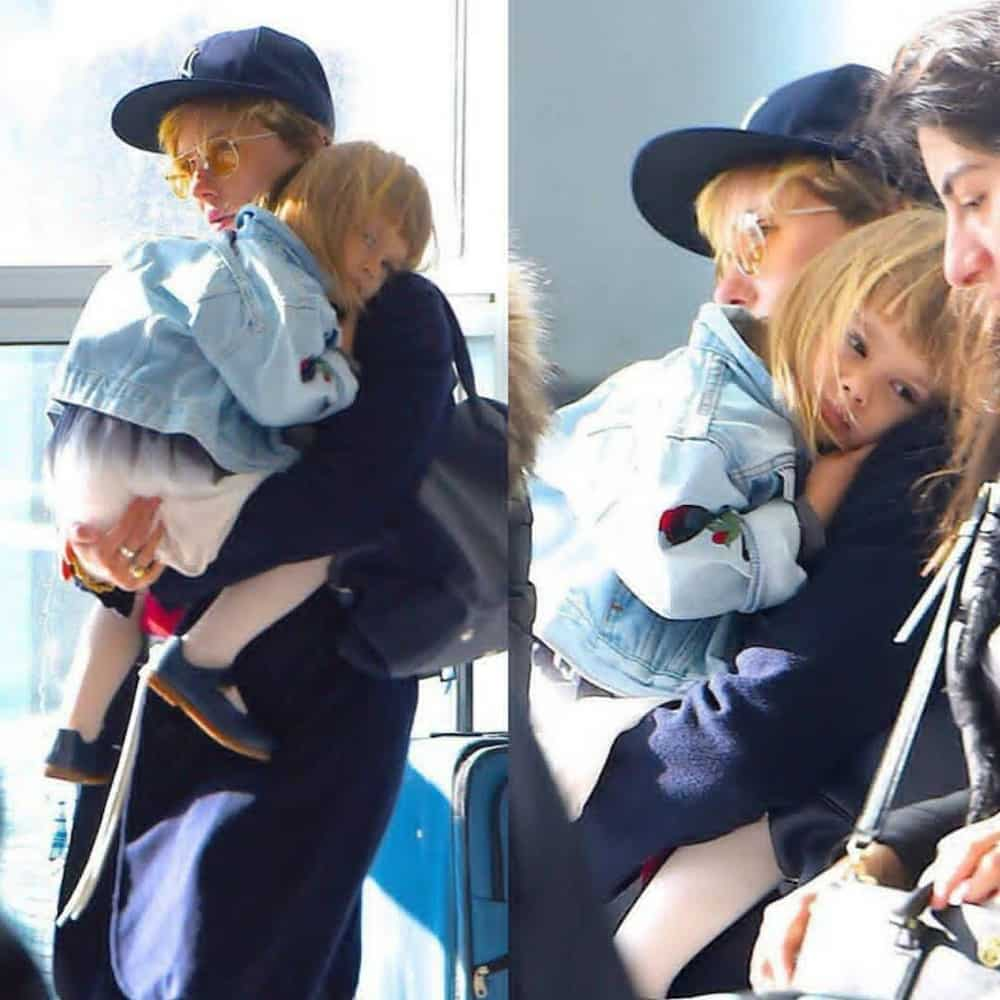 The fantastic Black Widow star has one child known as Rose Dorothy Dauriac. Rose Dorothy was born in 2014.
Scarlett Johansson salary and net worth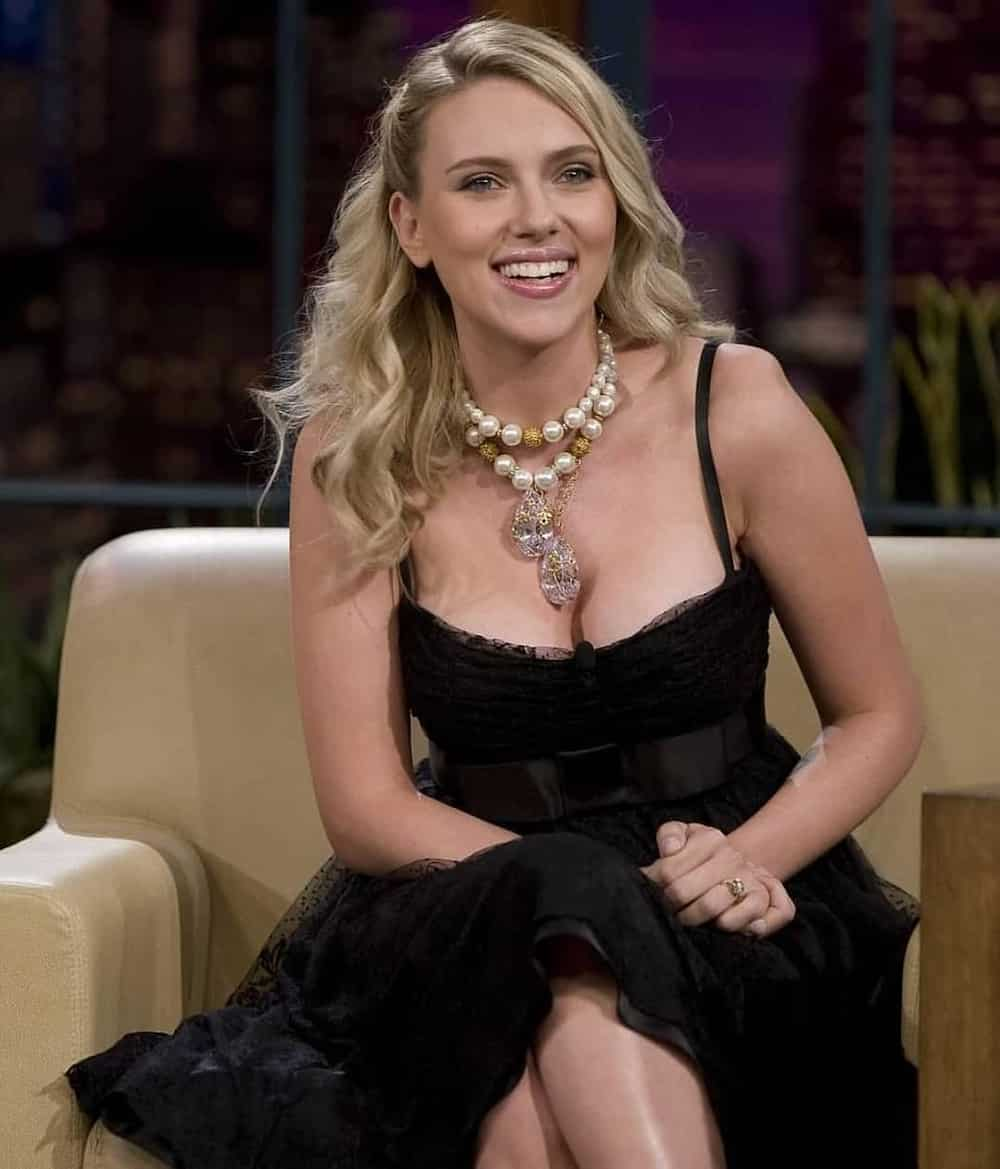 The stunning Iron Man cast member has a very impressive salary. For her role in Iron Man 2, the actress earned $400,000. Her standalone Black Widow movie saw her earning $15 million.
The 34-year-old actress bagged at least $15 million for Avengers: Endgame and Avengers: Infinity War. In total, the estimated amount that Scarlett has earned from her roles in Marvel movies ranges around $60-75 million. She is the highest-paid lady in the Marvel Universe. Between August 2017 and August 2018, the earnings of the actress amounted to $40 million.
The figure was enough to rank her the #1 highest-paid actress on the planet. In 2016, she had earned $10 million. Between June of 2018 and June 2019, the earnings of the 34-year-old were $55 million. You will realize that her earnings keep on escalating over time. According to celebritynetworth.com, the talented 34-year-old actress has a net worth of $165 million.
Does Scarlett have a twin?
For a long time now, fans have been wondering if Scarlett has a twin. If so, they want to know what Scarlett Johansson twin does for a living. The 34-year-old beauty has a twin brother known as Hunter. The two are very close.
You may recognize Hunter because Scarlett has attended numerous red carpet events with Hunter as her date. For example, she attended the White House Correspondents' Dinner back in 2010 with her dashing twin Hunter. Hunter is an actor and has appeared in the film Manny & Lo alongside his stunning sister.
Scarlett Johansson is a prominent actress with a blossoming acting career. She has made numerous appearances in notable films, all of which are hits. Her talent continues to please her fans and they cannot wait to watch her upcoming solo movie, Black Widow. Based on her other characters in other films, fans are sure that she will comfortably deliver to the best of her ability.
READ ALSO: Moira Dela Torre bio: age, height, net worth, is she married?