- Hollywood celeb Drew Barrymore is feeling the Filipino Hospitality as she immediately felt at home upon arriving in Manila by having drinks with Pinoy friends
- She admitted that she feels like a Pinay deep within, having raised in a home ruled by Filipina mafia
- Drew is in Metro Manila to promote her Netflix series, "Santa Clarita Diet"
PAY ATTENTION: Click "See First" under the "Following" tab to see KAMI news on your News Feed!
Hollywood star Drew Barrymore is obviously having a blast during her stay in Manila. Upon arrival yesterday, the A-list celeb immediately felt the hospitality the Filipinos are known for. Claiming she's a 'Filipina deep inside', Drew is clearly smitten with the country on her second visit.
On her first night in the country, the lead actress of '50 First Dates' and 'Way back into Love' was spotted having casual drinks with her Pinoy friends, most notably SM Malls COO Steven Tan. He even posted pictures of the encounter on his Instagram account, narrating how Drew immediately felt her connection with Filipinos.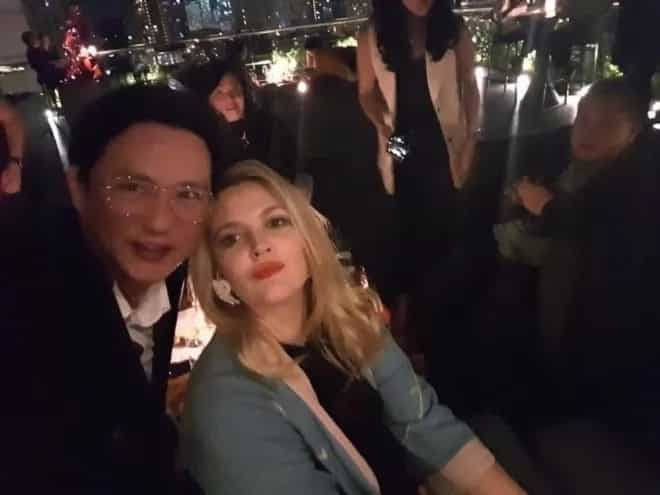 "DB: 'I'm a Filipina deep inside, my house is ruled by Filipina mafia.' We also talked about our favorite travel destination and food. How she became independent at a very young age…she's so cool."
Vera Wang store executive Obee Ham also posted a selfie with Drew, with the caption: "Super nice and down to earth….and full of humor."
Drew is in Manila to promote her Netflix series entitled "Santa Clarita Diet". The celebrity turned business woman also has a beauty line in the country, which sells make up and cosmetic tools. This trip is her second trip to the Philippines, following her brief visit on September of last year.
The illness appeared out of nowhere: the young boy started losing control over his body... Doctors had no idea what's wrong with Angelo. His mom is in pain watching her son suffer. I am bigger than my illness – Angelo: on KAMI YouTube channel!
Source: Kami.com.ph