- Netizens called out Krispy Kreme in New Zealand for being a racist
- She was asked to leave the doughnut store because she was not qualified for their free doughnut promo
- PH embassy in New Zealand reacted to the incident
PAY ATTENTION: Click "See First" under the "Following" tab to see KAMI news on your News Feed!
A Filipina in New Zealand suffered from humiliation after she was asked to leave the Krispy Kreme store because she's not qualified for the promo.
KAMI saw on Definitely Filipino that the Pinay, with her boyfriend Christopher Smith of Hamilton, New Zealand, left their home early so that they can join the promo of the first ever Krispy Kreme shop in New Zealand.
The first 100 customers will receive 1 box of doughnuts, while the first three would receive a free 1 year supply of doughnuts.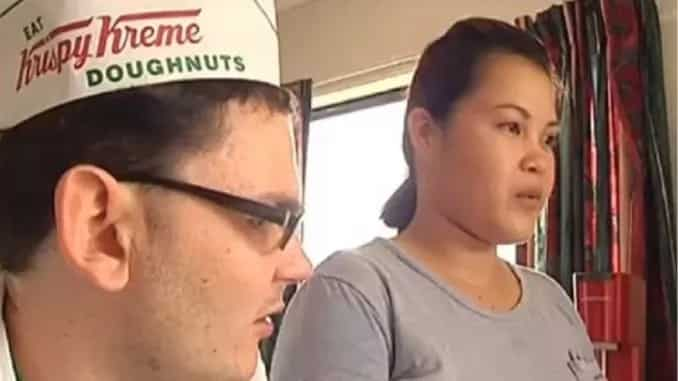 She was already 75th in line when she was told by the security guard to leave the shop because she was neither a resident of New Zealand or a Kiwi.
According to the report, the Pinay admitted that she knew she was not qualified for the promo but that she simply wanted to go with her boyfriend.
She implored the guard, but she was not heard, and the guard insisted she leaves.
When the Philippine Embassy in New Zealand heard about the news, Philippine Ambassador to New Zealand Jesus "Gary" Domingo posted his resentment on the official Facebook account of the said embassy.
"So sad ...I USED to love Krispy Kreme ... now they should add one more "K" to their name to reflect their thinking - KKK !!! (As in Klan ... not Katipunan)"
Krispy Kreme immediately reached out to the Philippine embassy.
Netizens however expressed their disgust over the alleged racist act and urged others to boycott the said doughnut company.
Here are their comments.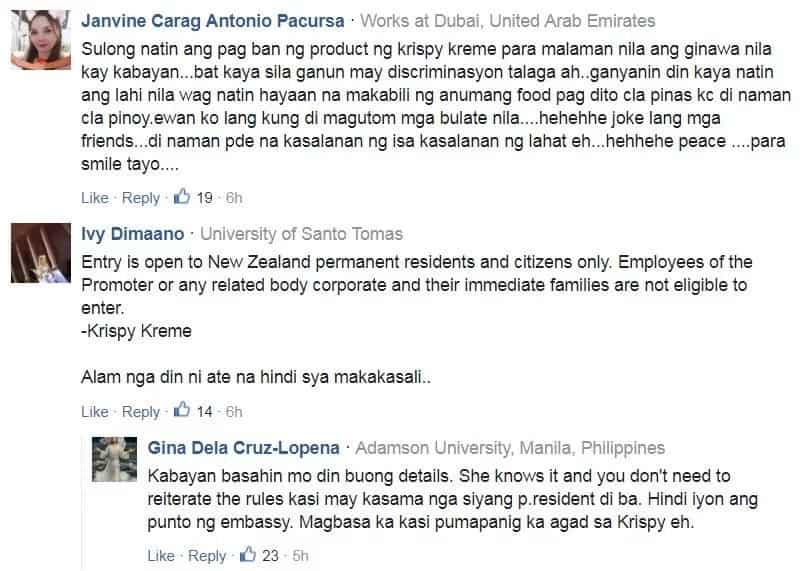 Would you steal money from a blind man? on Kami YouTube channel This video will show the propensity of people to take undue advantage of the weakness of others.
Source: Kami.com.ph