- Authorities began to intensify the operations against 'illegal' sand castles in Boracay
- They said sand castle makers need to get permit first
- Netizens outrages the PNP because of this operation
PNP are doing this as a compliance in the municipal ordinance that restrains the art work to be used as background in photography and with charges.
KAMI learned that according to Eagle News, under the ordinance that was passed on 2007, making a sand castle is allowed only on special events or promotional activities if there is a mayor's permit and was able to pay regulatory fees.
Senior Insp. Mark Anthony Gesulga, chief of the Boracay tourist assistance center said in a statement that they are continuing the inspections if the sand castles have permits.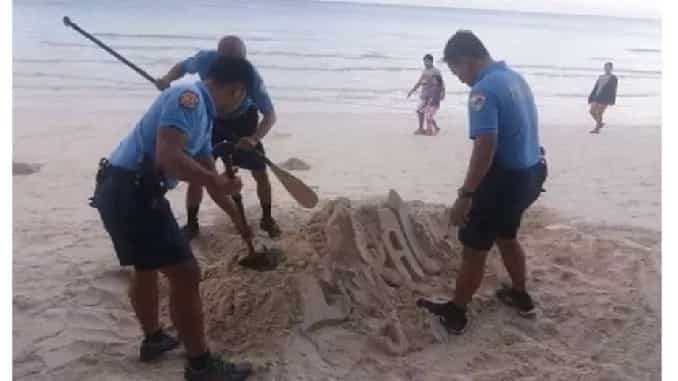 Definitely Filipino recently reported that the person who will be caught violating will be subject to pay the 2,000 pesos fine on the first attempt. And for the person who will be caught doing it again after the first attempt, shall pay the fine and will be jailed for 30 days.
Netizens do not agree on the ordinance as some say that building a sand castle do not affect our nature. Some say that this is a way for foreigners to see how talented Filipinos are.
Others even said that most of the builders are children and that the money they get is a big help for them. And that the ordinance has no basis.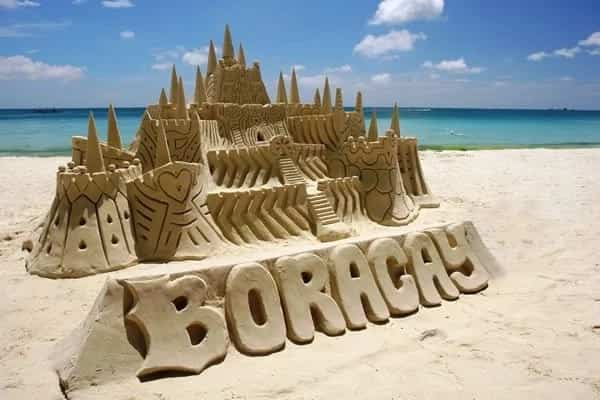 Here are some comments from the netizens: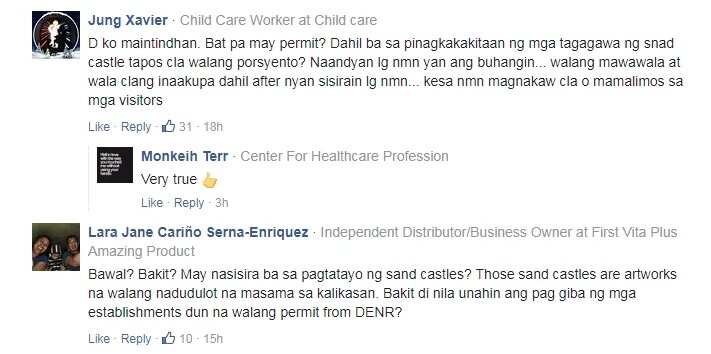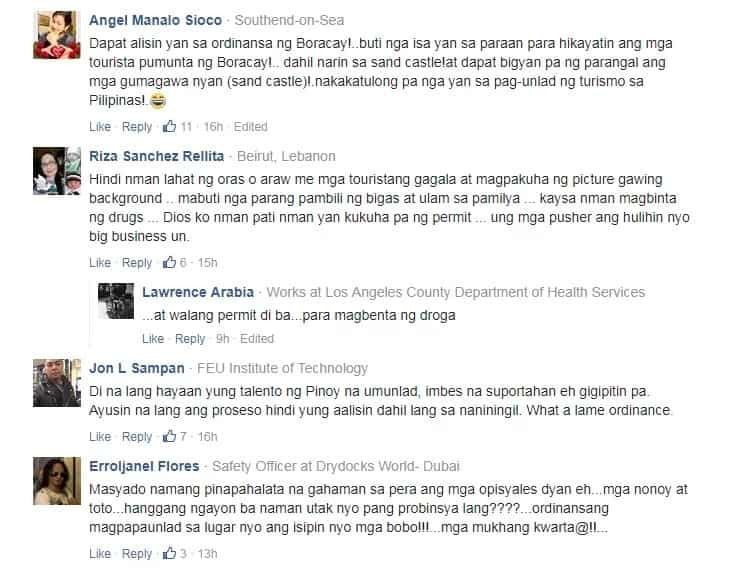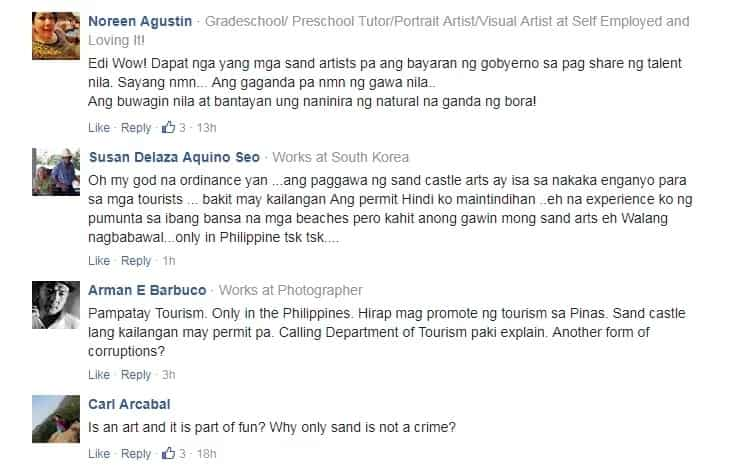 Sand castles in Boracay are made for the tourists to take pictures. It is mostly one of the checklist when you have a vacation there.
Boracay is a small island in the Philippines located approximately 315 km (196 mi) south of Manila and 2 km off the northwest tip of Panay Island in Western Visayas region of the Philippines. Boracay Island and its beaches have received awards from numerous travel publications and agencies.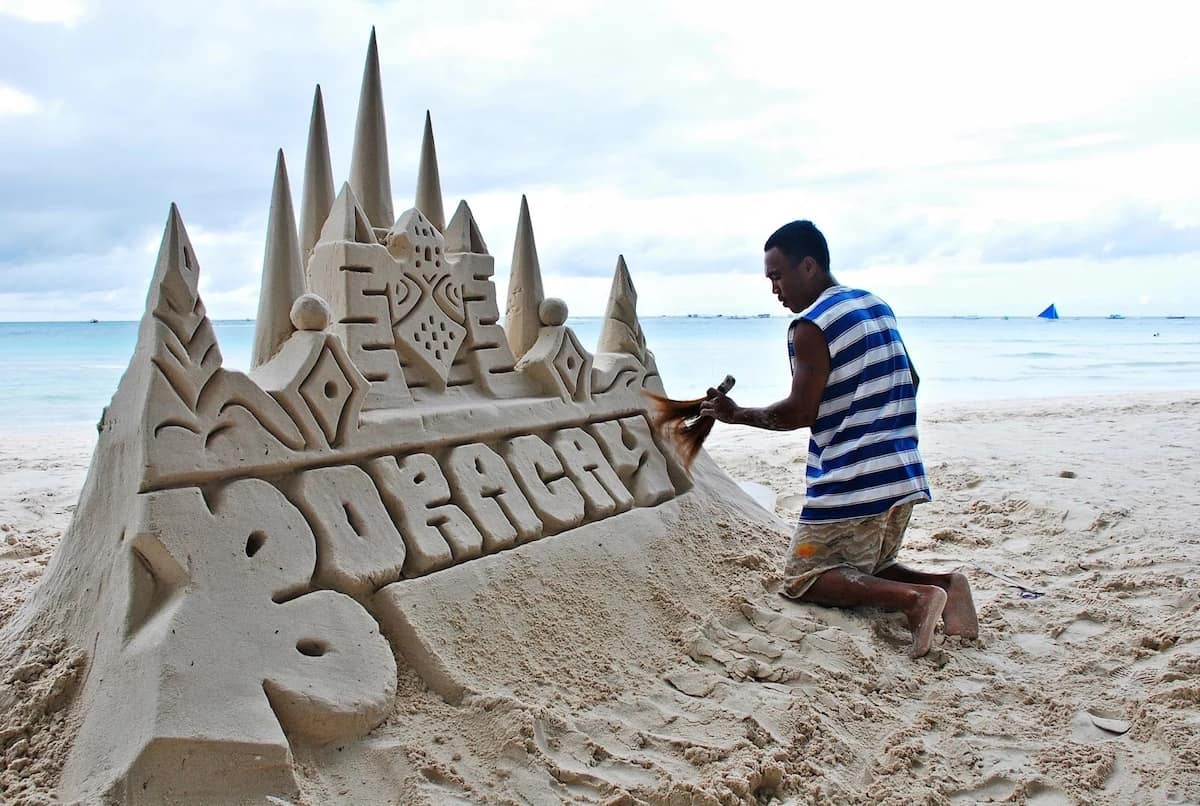 KAMI believes that the authorities must give the sand builders a chance to make a living.
Selfless brother Romeo Pogoy -from KAMI Youtube -he sacrifices his own dream for his siblings
Source: Kami.com.ph