Girl waves at cop everyday. Next day she's not there, then police trusts his gut feeling to check in her house
- A girl used to wave at cop everyday in the front of her house. One day, she is not there
- Police officer did not think twice to check on her inside her home
- Cop was relieved to have trusted his gut feeling since the girl needed his help
We will always feel if there is something wrong going on, especially when it comes to those people who are used to be on our presence.
This happened to a police officer who finds it odd that a little girl who used to wave at him every day—is one day not there.
KAMI gathered that the neighborhood the little girl grew up in is filled with neglectful adults, and more.
According to The Poch Times, the little girl name is Klynn Scales. She used to steal food along with her brothers d1owntown at a 7-eleven store due to starvation.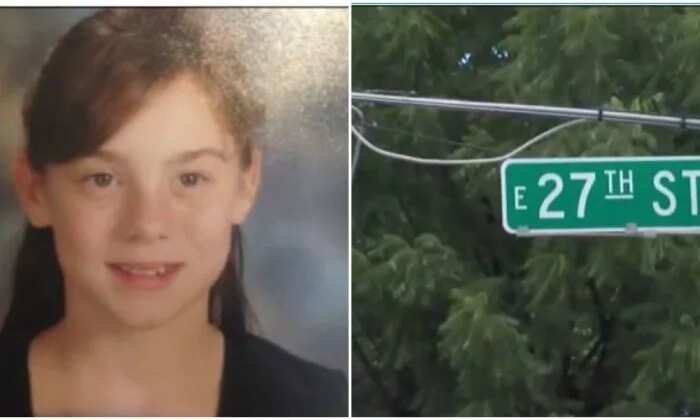 Klynn, 9 at the time, would always wave at one police officer who would pass their house every day,
She stated,
"He was the one adult I could trust as a kid,"
Days pass by, the police officer noticed that Klynn did not wave at him, and he checked on her.
The hero found her sick, collapsed, and unable to breathe. He rushed her to the hospital and was treated for malnutrition.
Klynn, nw all grown up, never forgot this miraculous moment and looked for her hero.
To whom she later found out the long lost hero is named SFT Jeff Colvin.
She then posted on her Facebook regarding how she dedicates her career as a police officer for SFT Jeff Colvin,
"DEDICATION TO SGT JEFF COLVIN AND MY FUTURE CAREER!
Jeff, I bet you didn't know being a 2 year officer, that you was going to come to a call, and keep a pinky promise to a little girl, that one day almost 20 years later, came looking for you.
I remember that night, I was scared for my life as I ran out the house to call 911. You arrived on scene, who knew that night was going to be the night I was going to meet my guardian angel and hero.
I made you pinky promise me that you would come back the next day and make sure my brothers and I were safe. You kept it, and showed up the next day, and the next day, until you showed up pretty much every shift. I don't think you understand how much that meant to me.. I was all alone and fighting battles bigger than me. I never showed you the pain I was in, seeing you made that pain go away. I put a smile on, just like I do now.
You saved my life, literally. But you gave me the tools to become a warrior. You told me to protect my family and brothers, to never give up, to always stand up for what is right, and to never allow anyone to destroy the smile on face. I still got the smile!
Jeff, you wore a bracelet on your left wrist of a fallen officer name Russell Mestdagh, who was killed in the line of duty. You wore that bracelet everyday, to remind you to always watch your back, until the day it broke.. now I have that original bracelet.
Well.. now it's my turn to wear a bracelet dedicated to you, and to my future career.. I will wear this bracelet, in remembrance of you, and the officer I would love to become.
I am dedicating my career to you! Thank you for everything you have, and continue to do..
Future sister in blue,
Klynn Scales"
What an incredible story!
KAMI wishes both police officers the best in life and would thank you for serving with your bravery!
Hardworking Lolo sweeps the streets despite disability - on KAMI Youtube Channel.
KAMI wants to share another yet inspiring story with you about a hardworking old man who is also dedicated to his work!
Source: KAMI.com.gh