Gaya-gaya? Netizens slam whitening product for allegedly copying a parody ad for a "brownening soap"
- Sutukil Sauce, a comedy film group from Cebu, made a parody ad of whitening products
- Their ad for a fictitious soap that makes skin darker went viral after being uploaded in August
- Recently, a real ad for a real whitening lotion is receiving flak after Sutukil Sauce called out the similarities with their ad
Indie actress Chai Fonacier and her group Sutukil Sauce is calling out a popular whitening product for allegedly copying their parody ad for a fictitious "brownening soap".
Sutukil Sauce is a Cebu-based film group that specializes in parodies, music videos, and other comedy films.
The commercial for "Pak's Brownening Soap" promises to give the user a "golden glow" and make her a "gorgeously natural bronze goddess in just one wehk".
The original full-length parody film was first uploaded on August 7, 2017.
In the video, brown skin is preferred over white. The one with fair skin experiences the discrimination and teasing often hurled against people with darker skin.
By the end of the parody video, the creators emphasized the importance of being proud of your own skin, no matter the color.
The hilarious and thought-provoking ad is becoming viral once again after the creators called out a whitening product's new commercial that sounds similar to their own jingle.
Watch the two videos side by side here:
Netizens decried the alleged copying. Some even suggested that the creators file a lawsuit.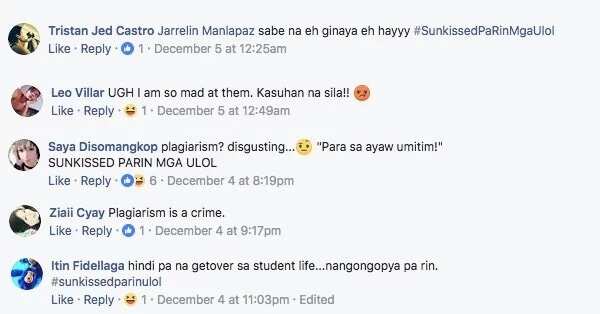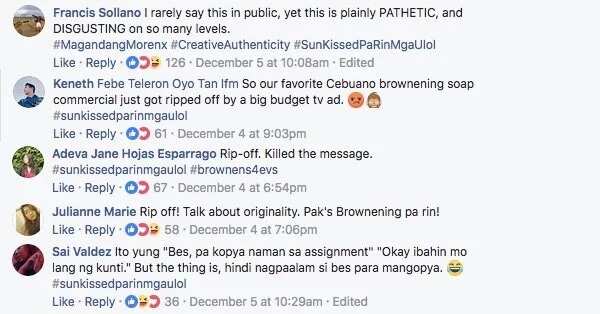 Source: KAMI.com.gh