Mom used 6-year-old daughter as payment for P20,000 taxi fare
- A Filipina-Japanese was bartered by her own mother for a P20,000-taxi contract
- Her mother was an entertainer in Japan who got deported in 1996
- Now at 28 years old, she's looking for the mother who abandoned her
Yuki Garcia makes a living as a tattoo artist in Manila. But the colorful art on her body pales in comparison to the heartbreaking story she lived her whole life.
She was just six years old when her mother gave her to a cab driver as payment for a P20,000-contract.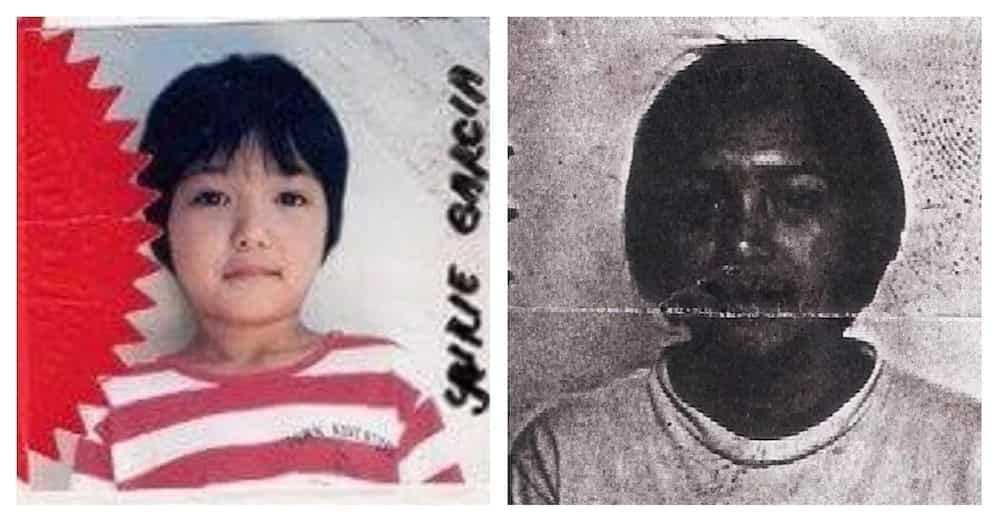 Yuki is the eldest daughter of Debbie Lopez Garcia. Her mom worked as an entertainer in Japan. That's where she met Yuki's father, a Japanese national. But that relationship didn't last long.
While working in Japan, Debbie lived with different men and Yuki had two sisters, each from different fathers. When her mother went to work, Yuki was left to take care of her sisters.
But in 1996, Debbie's working permit expired. They were immediately deported to the Philippines.
That's when Yuki's life turned.
When they arrived in Manila, Debbie hired a cab driver named Mang Ramon to take her and her three daughters around while they look for Debbie's relatives. She promised to pay him P20,000.
But after months of driving around, Debbie couldn't find any of her relatives. And without a job, she soon ran out of money.
Unable to provide for her three daughters, Debbie decided to turn over her youngest child Chimmy to social workers. And used her eldest, Yuki, as payment for her debt to Mang Ramon.
Yuki never saw her mother or her two sisters again.
She grew up in the care of Mang Ramon. He was kind to her, but she never really felt part of his family. She was always looking for a connection and a love she never quite felt. At a young age, she ran away from her foster home.
Now at 28 years old, Yuki has three kids of her own. One day, her eldest asked her about her mother. At that time, Yuki tried to change the subject, but that conversation made her decide to finally search for the mother who abandoned her.
Armed with old documents she retrieved from Mang Ramon, Yuki went to Sta. Cruz, Laguna to look for Debbie. But her search were all in vain. Nobody knows where Debbie is or even who she is.
That's when she decided to widen her search. She approached the team of TV program Kapuso Mo, Jessica Soho for help. In their investigation, they found one surprising detail.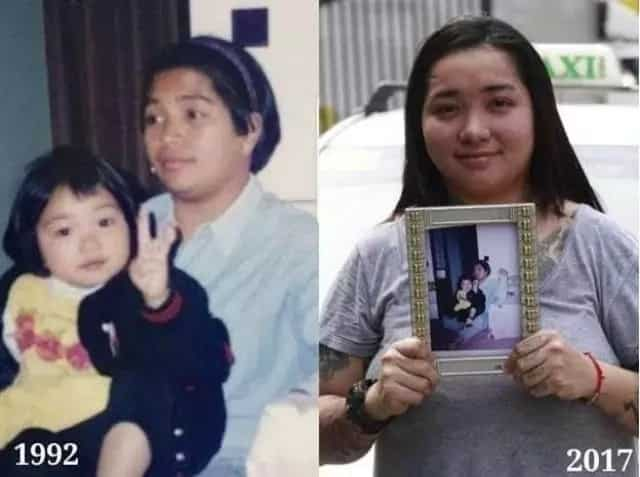 Debbie Lopez Garcia is not her mother's real name after all. It was just an alias she used because she was hiding from Japanese authorities while working in Japan without permit.
Her real name is Rowena Ruazol. Will Yuki ever find her mother again?
Watch the rest of Yuki's heartbreaking search for her mother in this video from Kapuso Mo, Jessica Soho:
Source: KAMI.com.gh