Doug Kramer & Cheska Garcia get bashed for posting Bible verses about slavery & wives' submission to their husbands
- Team Kramer shared Bible verses on Facebook
- The verses were about the roles of wives, husbands and slaves
- Netizens slammed Team Kramer for their post
Doug Kramer and his wife Cheska Garcia-Kramer drew flak from netizens after posting on social media Bible verses about the roles of wives, husbands, and slaves.
KAMI learned about the controversy from Team Kramer's Facebook page.
The verses posted were from the letter of St. Paul to the Colossians, chapter 3, verses 18 to 25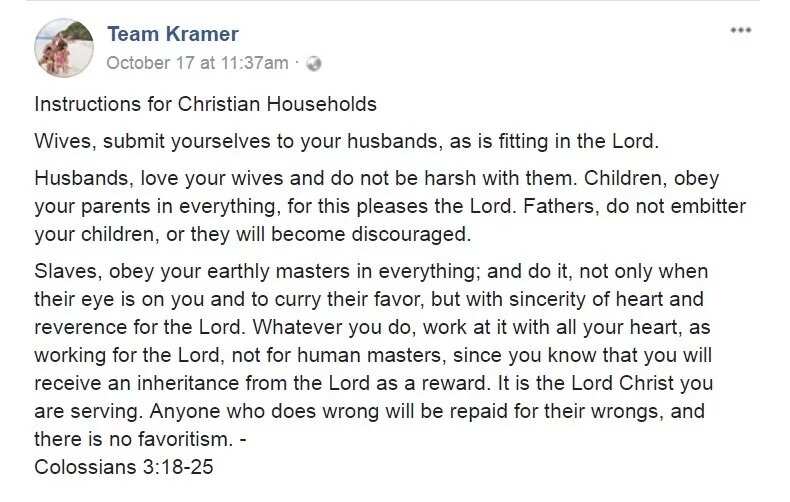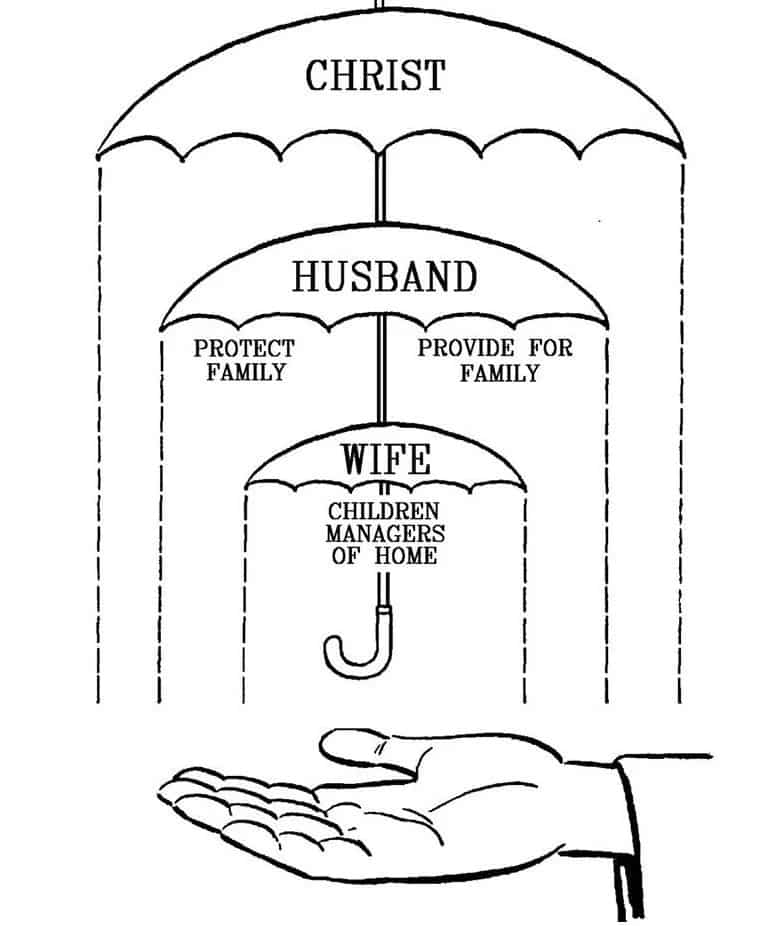 Many netizens reacted negatively towards the verses, slamming the belief about women's submission to their husbands and the part of the verse about slavery.
"Slaves? Submission to husbands? We already have a global movement for women's rights and empowerment. Think before you click Kramer family..."
"Your family has two daughters. You want them to grow unempowered and just wait for a man to submit to?"
"How wives still be slaves in 2017? Because of the word of God says so. No matter how stupid this concept is, if the Lord dictates it then it is right. And it will still be followed by billions of his believers."
"The same verse used to justify slavery in the US back then."
"This is vile and harmful and the fact that Christians are Sharing this interpretation instead of Problematizing it is one of the major reasons that so few thinking people respect the Christian church anymore."
"Anyone wants to trade slaves here? Sawa na ako dun sa isa eh. I can add some goats and sheeps hahaha"
"Slaves? It's 2017, check the calendar"
However, there were also many netizens who defended the couple.
"People reacts to something they don't even understand.. At the end of the day.. we obey the word of the Lord.. and by doing so, we may experience persecution.. but this should not stop us."
"take heart, Doug and Cheska, in this world you will have troubles but the Lord has already overcome the world. Keep standing on the truth of the Word of God and He will be your strength and your shield."
"Your Humility will lift you up higher than this people who consider themselves as Masters. Godbless"
KAMI wants to remind you that we should all treat each other with love and respect even if we have different beliefs and opinions about life!
Source: KAMI.com.gh